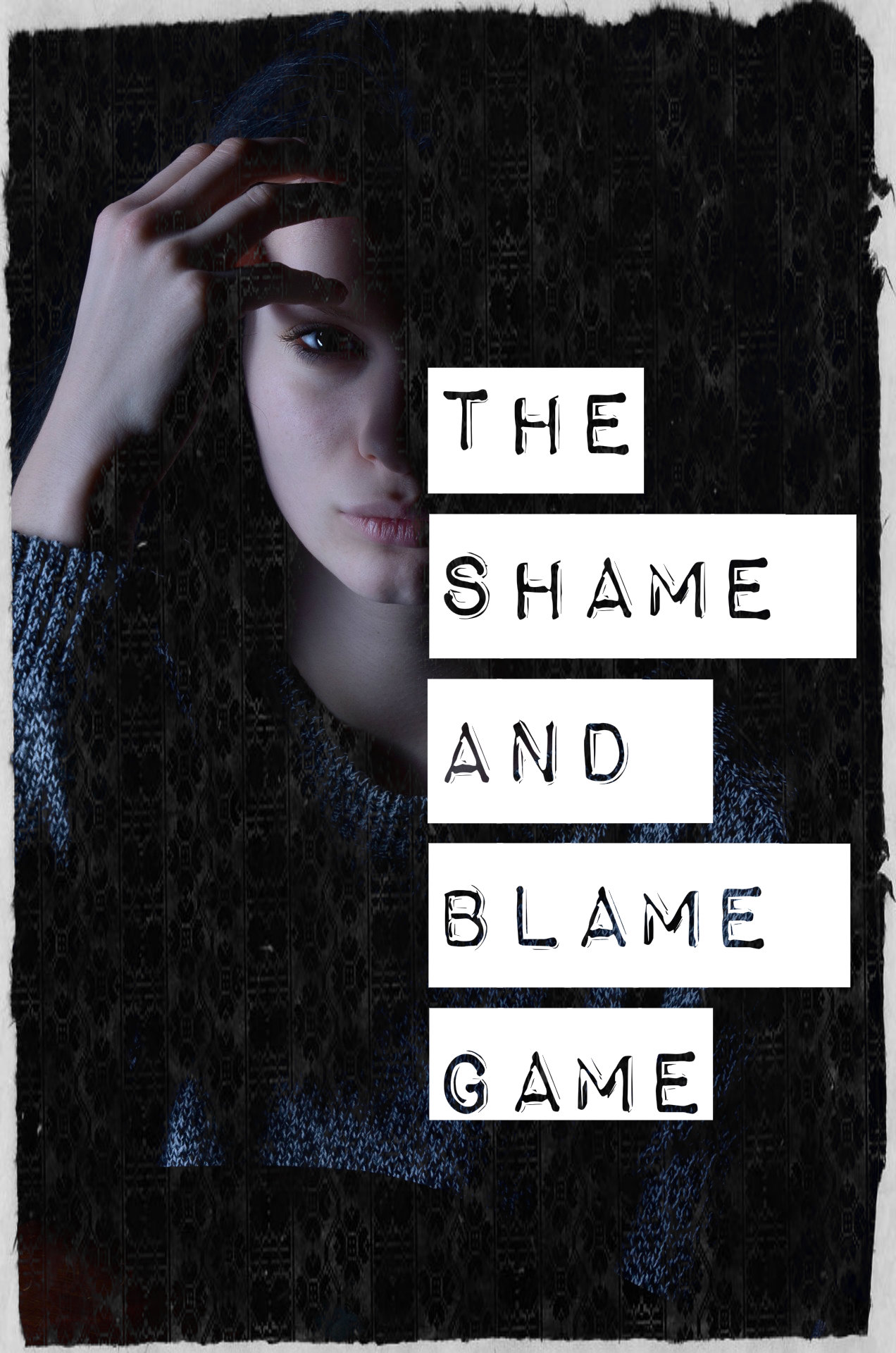 When you feel stuck between an unhappy place and where you want to be, strange things happen. Most of the time that's when the shame and blame circus comes to town.
Your unhappiness casts a big shadow over the mind and you blame yourself for the deficits you are experiencing, for the misery that you are feeling. The faults and mistakes become something that you are ashamed of, therefore a dysfunctional pattern is being created.
Oftenly we can not see the bigger picture and we blame those around us for pulling us down, making us derail from our predestined path. We are unaware that the obstacles laid on our path are lessons to learn.
We fail to acknowledge that we are responsible for our own choices and there's more than one way to peel an apple. By not assuming responsibility for our actions, we believe stronger and stronger in the assumption that others are to blame for the outcome.
There is cause and effect. But there's also life. And in life a lot of things just happen randomly. There is no need to add blame to everything. We need to put ourselves together, take a deep breath and tailor a solution to our problem. Internal focus is key to most of our problems.
This game of blame and shame obstructs our vision as it prevents us from seeing things clearly. It doesn't allow us to be objective when we need to use our critical thinking. It paralyses our mind and poisons our souls. When we fall prey to it, it becomes challenging to affect the change. We feel stuck and unable to do anything to improve our situation.
This is when our emotional baggage has to be dealt with. Accepting that something is wrong and that we need help is the first step towards the desired outcome.
The unhealthy cycle of anger can morph into disappointment, helplessness, hopelessness, despair, humiliation- a plethora of negative emotions that are not beneficial for self-growth. They can lead to frustrations, stress, depression, anxiety or even suicide if not addressed properly.
A lot of people are trapped into a victim mindset. They focus solely on how others wronged them or on their perceptions of being hurt, harmed. Some even believe that they were born to suffer and live a miserable life.
That's because they are passive recipients of change and life. They lack the internal focus and can't see that their inactions are the main source of their misery.
Pointing fingers in all directions and blaming others for our failure is not the way to solve our problems. Accepting failure, taking a long look at our way of dealing with any issue is what we must do.
Take a step back and do a quick introspection. What have you been doing wrong? What do you need to change? You can't expect a different outcome if you are not changing any of the things you are doing.
The sooner you come to the realization that the only thing you have power over is yourself, the faster will be the recovery process. When you detach yourself from the old conditioning "you", changing your ways, you experience a liberating, empowering feeling.
There are many stages that you will pass through while undergoing this transformation. At first, there is resistance, as you are reluctant to try anything new. There's denial (it doesn't make any sense to see all those finger pointed back at you) and acceptance.
When you start to focus inwards, the small wheels of change start moving, making you a creator of your own destiny.
Leaving behind the spectator role and turning into the main character, you gain access to an endless reservoir of strength. The power lies within you.
What is your take on this shame and blame game? Did you ever feel trapped? What did you do to change the outcome? Drop me a line in the comments section below!