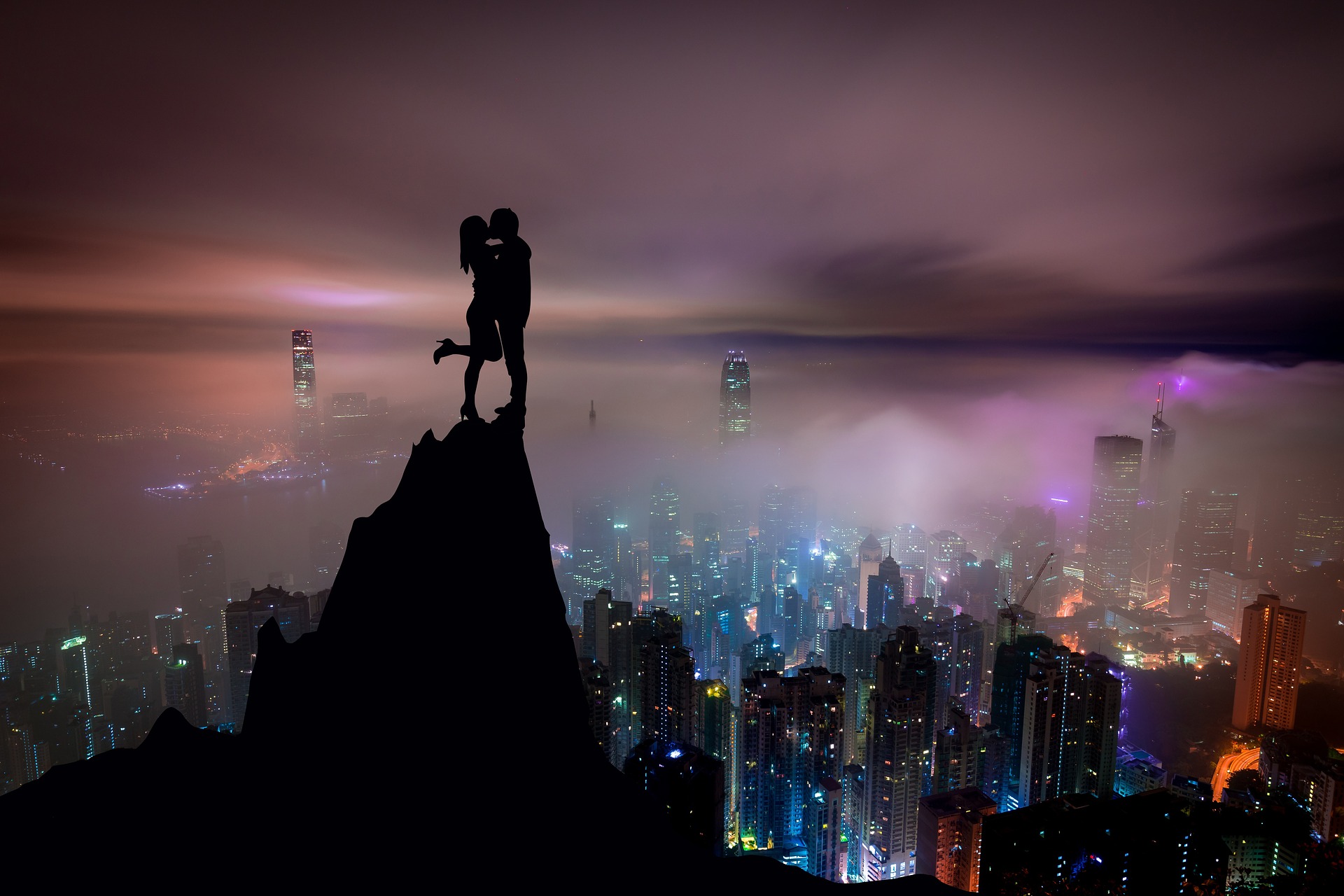 *Cloud shavings on a crimson flare,
rebel spirits for those to dare
to gaze upon our uncharted flight
till glory's all burnt and out of sight.*
*We're shooting stars across the sky,
love stories that burn and die,
bare threads rushing to their spool,
shattered words used as a tool.*
*
Sometimes even writers struggle to describe relationships, as they feel at loss for words that could depict the types and complexities of the bonds existing between the souls. Our tendency to label and categorize everything is what projects the idea of complexity.
Seen through the eyes of a 5 years old, any love story could have only two outcomes: a happy-ending or a sad one. There are no shades of grey. Those appear only later on, when we start to add one filter after the other to our lens, altering the original.
Throughout the years we discover a wide array of shades. More we learn about them, more we miss having the initial monochrome vision.
*
Here are some of my poems:
THE KITE RUNNER
THE MOUNTAINS
BALAD
YOU ARE NOT ALONE
ALL BOUT LOVE
A TALE OF A MINNOW AND A WHALE
LONG WAY DOWN 1
LONG WAY DOWN 2
SPIDER QUEEN
MINA'S EULOGY
THE CIRCLE OF LIFE
YOU KNOW IT ALL
CONFESSION OF A HUSBAND
BROKEN DREAM
THE RETURN OF A HERX
CLOSE THE DOORS
IT IS LOVE
BROKEN SOUL
FREEDOM
SPEECHLESS
CHECKOUT POINT
TEENAGE YEARS
A CHILD'S MIND
PINK
PAIN
DARE
LOST
PAINS
*

Lavi Picu is the author of three soulful poetry collections: Whiteless Thoughts, Burden of love and Tales of a moody heart. She is a Canadian writer, majored in Linguistics, with a background in translations and writing. She's also a ghost writer, a blogger with a focus on arts and health, a Lyme disease advocate, a mother and a self-taught artist.
@2019 LaviPicu aka Lyme Poet. All rights reserved.