Have you ever wondered how many people die annually across the world due to Influenza, flu or even a nasty cold? Any idea? Take a wild guess!
According to CDC, since 2010 there were between 12,000 to 61,000 deaths per year only within the USA. Not to mention that many of the adult deaths related to flu usually go under-reported. IPAC Canada has reported 12,000 to 55,000 deaths.
In 2018, USA had the highest death toll in four decades, meaning 80,000 people got the flu and died while Canada had 55,000 deaths.
This winter, flu claimed 8200 victims (54 children) so far in the states, where as in Canada there have been only 10, mostly due to a influenza A strain, the regular flu.
How come that the media is not considering this topic as main stream? Why do we hear only about the outbreak of Coronavirus?
Wherever we go, this is the main topic. Whatever channel you watch or radio station you listen, Corona virus is on everyone's lips. Why is that? In US and Canada there is little to no risk of catching this virus. There is a much higher risk of getting the seasonal influenza than the Chinese virus.
The media is simply creating hysteria and the masses react accordingly. Today when I went to pick up my son from the school I noted that a quarter of the children were wearing masks. It reminded me of SARS outbreak. The masks varied from the regular ones you can get in a pharmacy to some fancy models that would make Darth Vader green with envy.
I imagined that all those kids wearing masks were having a cold or the flu. After a short conversation with two teachers I learnt that it was a preventive measure. The children were instructed by their parents to wear the masks during class and recess in order to prevent getting sick and contracting Coronavirus.
Note that a mask would not prevent the Corona virus from spreading. Also Canada has so far only three cases reported. None of them in Quebec though.
Usually flu is highly contagious and you can contract it even if you are more than couple of feet away from someone infected.
What can you do to prevent getting sick or not to spread it to others? Here are a few common practices:
wash your hands with warm water and soap for at least 20 seconds more than couple of times per day
use sanitizer to wash your hands if you don't have access to water
disinfect your working area (desk, computer, phone)
avoid touching your face (eyes, nose, mouth)
sneeze or cough in a tissue, covering your mouth/nose to reduce spreading the germs
wash your hands after you sneeze / cough
avoid handling soiled tissues or objects used by an ill person
The name of this virus inspired people to create some meme /gifs that you make smile.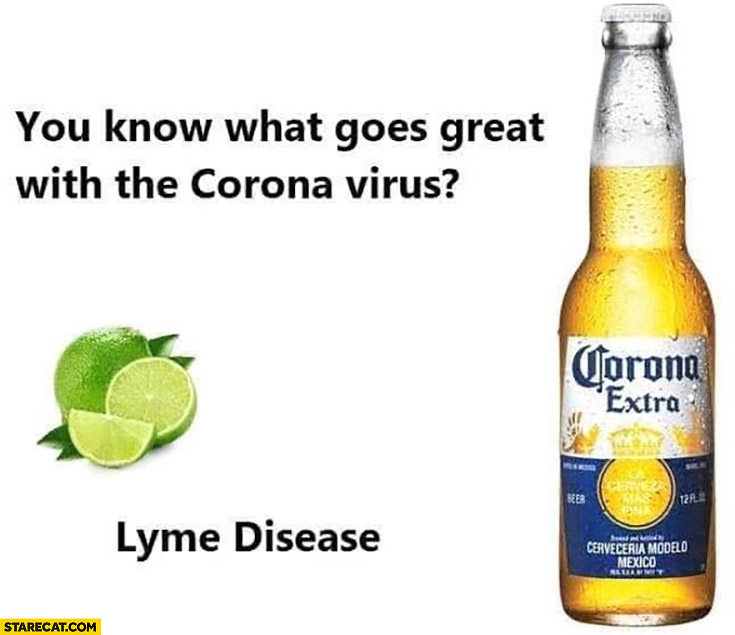 Image source: here
As a Lyme disease sufferer, I found these images hilarious. I must have developed a twisted sense of humour due to my Lyme.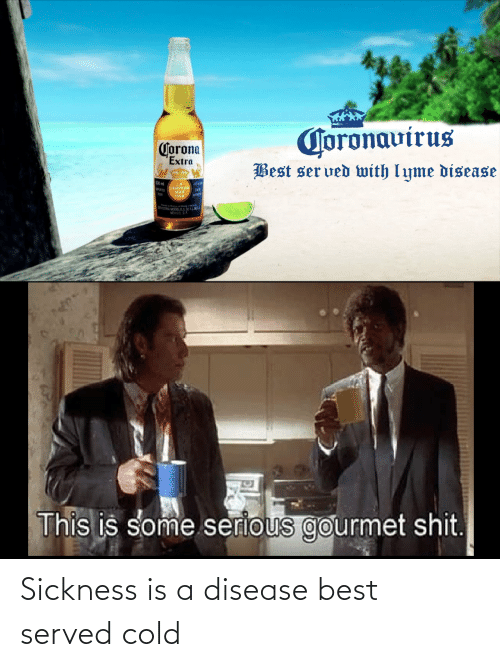 Image source:here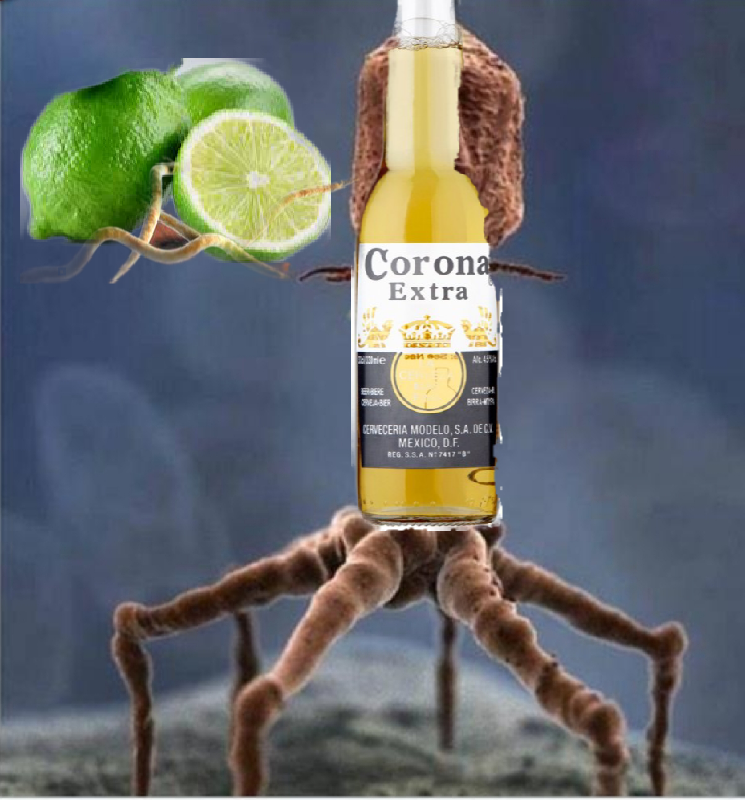 Image source: here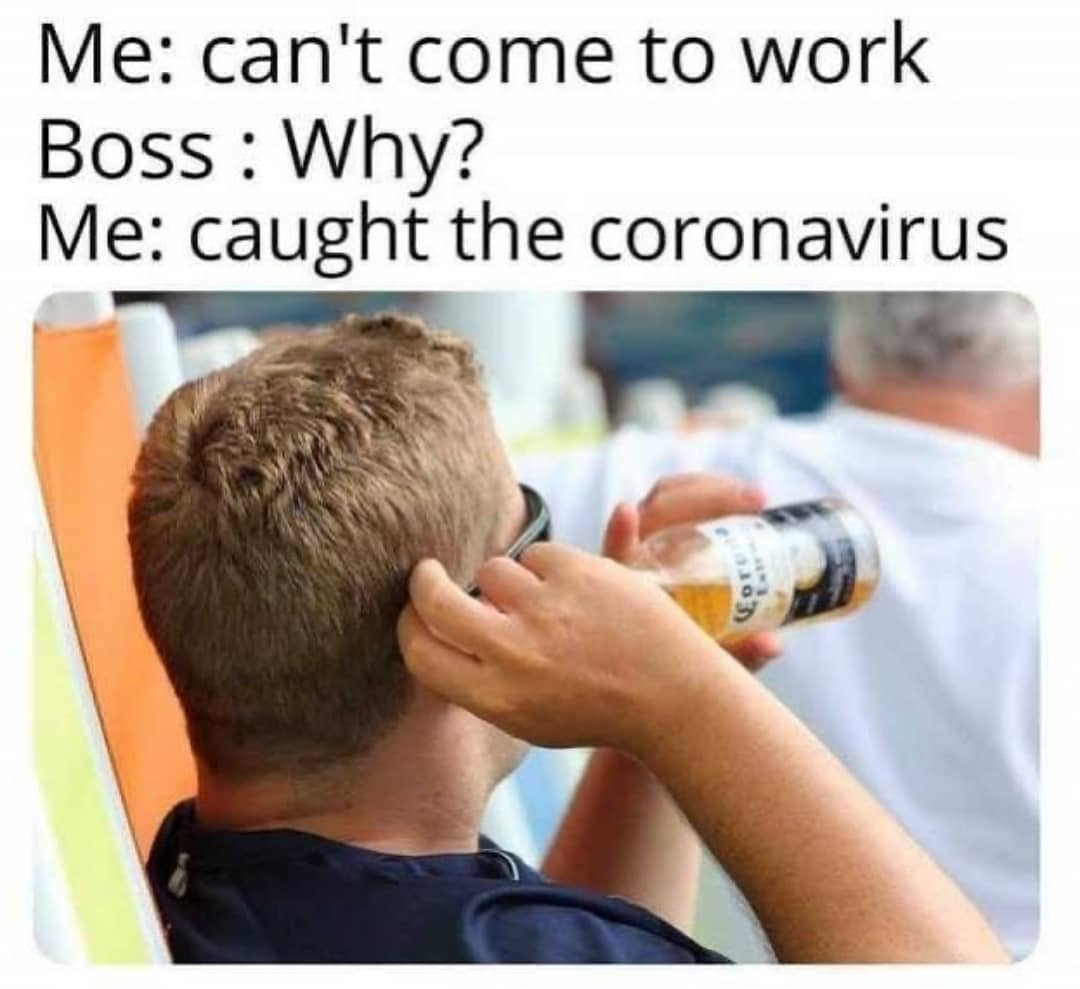 Image source: here
centeer>Image source: here

What's your take on this issue? Drop me a line in the comments section below!