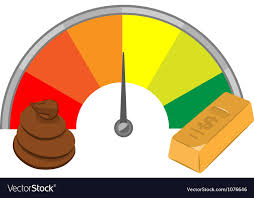 n one of my last posts i talked about me wanting to diversify a bit and try out new things.
If you have ever read any of my blog posts you know what my position on Steem is and that i have a very "unique" perspective on the crypto market. :)
Its pretty unique in the sense that id say probably 90% of people here on STEEM and about 99,5% of people in the overall crypto community disagree with me. While the market will value Bitcoin, BCH, BSV, XRP at the top of the chart i would place them all together in a proverbial "shitcoin bucket".
Let me explain what i mean by that.
See theres these bunch of tokens that got shilled and hyped beyond belief that dont really have or create any value besides their basic characteristics that simply stem from the fact that they use blockchain.
Blockchain itself has value so you cant really call any of them "shitcoins". Outside those that are scams and or dont function as they should.
So essentially the only way for me to determine if something is actually a "shitcoin" is by moving the definition one level up, and comparing them to each other and evaluating what exactly is it that they achieve.
There are 2 ways for someone to do it.
You go with the established notions of what the market, exchanges, influencers (shills), crypto media tells you.
You make that determination based on your own personal values.
So what is it that i look at?
Mass adoption potential, utility, user empowerment, level of risk of entry, ease of entry (still needs improvement on STEEM) and how much is it actually used in regards to its MC:
In the category of mass adoption i try and exclude tokens that have a very niche function and dont have a goal of reaching the broad populace. They are rare but they do exist.
My focus is short-mid term simply because the space is unpredictable and you never know what solutions might pop up or what external factors could affect the space.
Out of the tokens i observed other then STEEM i havent seen a single one with even a sliver of potential for mass adoption.
None of them offer anything that would attract a large number of users to their blockchains.
You could say: "Well, they offer a chance to get rich.
My answer to that would be that its the market that offers that, not the blockchain itself. Even though those things are intertwined the idea of a speculative asset isnt unique to blockchain technology or cryptocurrencies.
Another thing that people like to forget is that even though you could say that there is value in cross border payments, low fees, no government control over your funds, relatively fast transfers, decentralization (which is true) the fact of the matter is that none of that matters enough to the masses.
Only a small fraction of people will ever be ready to drop the legacy systems they use, be that banks, fiat, paypal to jump into a extremely volatile, unknown space, deal with the massive complexity of it just to use cryptocurrency.
If you indeed have to deal with all these things as a newcomer(and lets not even mention the corruption, manipulation and scams) does that really improve your daily life? Is it easier for you to send and receive money? Is it safer? Does having to jump through all these hoops improve your life in any shape or form?
No it doesnt. You could say that crypto is still in its infancy, or you could even try to convince the regular person to adopt your values but the truth of the matter is that in the short term this will still remain a fact.
No matter the price, no matter how much you shill it, crypto right now generally offers no "quality of life improvement" to anyone in the developed world that would be considered a normal everyday citizen..
A "Bob".
![image.png]](
)
hatss o one of the reasons doomsayers cheer for the failure of the western world and make doomsday scenarios that the economy will collapse etc. Only in the nations where it indeed did collapse (Venezuela) do you see people using crypto at a higher rate.
Betting on the US economy to collapse for example would be a pretty foo bet.
._
The only way you can achieve mass adoption is by providing "something" to the user that improves their life significantly without them having to make the massive, extremely risky leap into the market and deal with all the unknowns... and that with STEEM at this moment comes from the (generally) altruistic distribution of wealth from the reward pool by stake holders in return for valuable contributions to the platform. From the community aspect other legacy social media platforms offer as well, to the Educational aspect, the entertainment aspect. etc. All that at extremely low risk.
That is basically how i look at it. The things i think are important.
Some say that how large the hash rate of bitcoin is, is the most important thing. Thats its important how secure your funds are. (I agree)
But really, isnt something being "extremely secure" enough and something being "100x extremely secure" simply redundant?
I went on long enough. Let me know what tokens you ran into that you think deserve more attention and how they would possibly fit in what i look for in a crypproject..