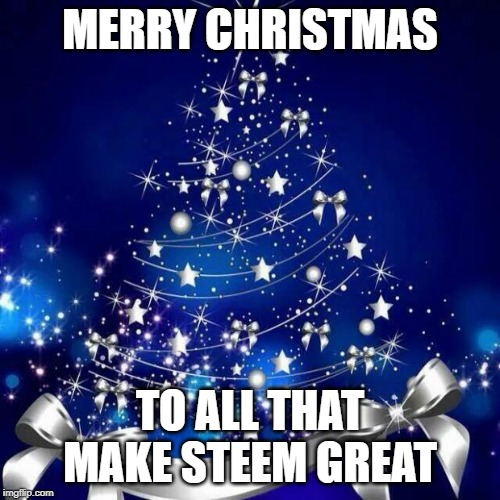 Been away for a while. I moved a few days ago so my focus was on that. Still, it was nice taking a short break which i might extend a bit more. lol.
Im mostly on twitter now spreading the "good Steem word".
I just pop the app on my phone and catch up on the STEEM news there.
Its mostly bullshit shilling you find on Twitter but since every other community is there you do run into quite a bit of drama and strange characters.
Id say that 90% of tweets on crypto that get attention there are basically the rehashing of the same ridiculous claims how Bitcoin, XRP, LTC ... will replace fiat and how one token is awesome, good, great and amazing and how it will moon to preposterous heights.

The rest are drama tweets...
Not until you start paying attention to twitter do you realize how one-dimensional and terrible the overall crypto community is. lol
Theres no nuance to it, no depth...
Crypto twitter is basically a forum where everyones screaming: "BUY MY BAGS!!!"
Half the shills on twitter that get attention are guys that hold bags and have been in the industry for a while and the other half are "Crypto babes".
I follow one "crypto babe" shilling for XRP and shes as ridiculous as you can imagine. Another one i ran into stirred a shit ton of drama, screaming SEXISM!!!, over a guy making a joke... (It was a pretty clean joke at that).
White crypto knights came to her rescue ofc.
My point is that crypto twitter pretty much sucks balls, has a terrible community and the platform is mostly used to shill bags, but its where the people with money and influence in crypto hang out on so you kind of have to as well.
Ever since i started using Steem i started to look at other platforms, mainstream ones as well. I only ever used Facebook before that.
The conclusion is that Steem has it good. Even though you could say that due to the rewards system a lot of people sugarcoat their words to appeal to others more you still have more depth in engagement here then in any other place.
Crypto twitter just seems brain dead with a bunch of bag holder zombies slithering around.
Ill see you around and Merry Christmas everyone. ;)