A Blessed Day To All!!!
Another great week of the Steemit Crypto Academy has been started as the 1 month was doing so great which It gives me more understanding and knowledge about Cryptocurrency and Blockchain Technology.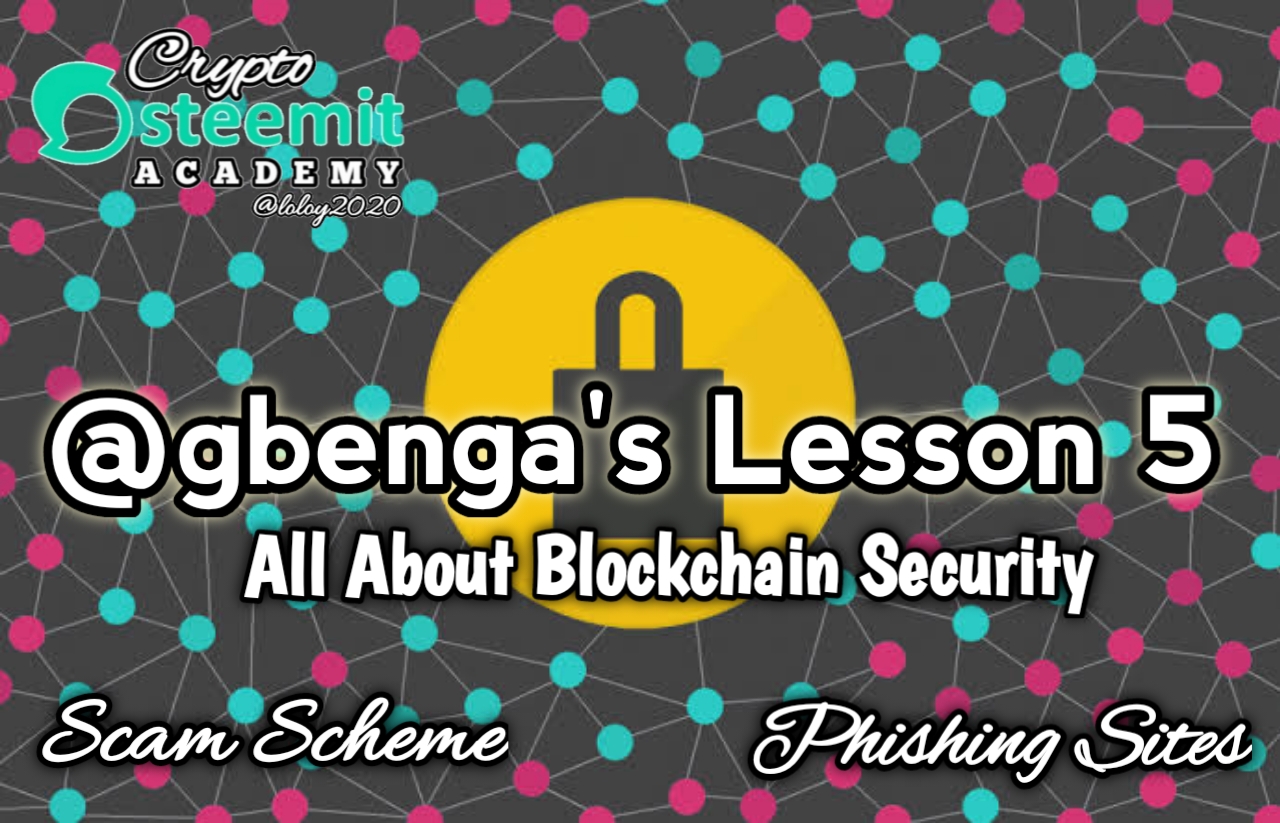 This week's Prof. @gbenga's topic is one of the most important lessons we must to know, All About Blockchain Security which he gives a task as follows:
Make a Post about a Security problem with Cryptocurrency and Share a personal experience if possible.
Importance of Blockchain Security
As we dealing with Cryptocurrency and Blockchain Technology, the most important thinking we should always put on our mind is, how we can protect and secure our assets? Then it should always start in our Crypto Wallets in which, to protect and secure it, we must always take good care of our Private Keys, Seed Keys(Mnemonic Phrase) and other ways to recover our account.
To back up our account is a very important step we should always take and be sure not to share with anyone unless you trust someone to handle your account. Blockchain Security is like securing our Bank account, we are in control of our account but we are all responsible for what may happen to it. Be responsible is the key point in securing our account and remember, be a risk-taker all the time as we don't know what may happen next.
Two of the Security problem with Cryptocurrency
There were many Security Problem in regards to Cryptocurrency and here are some of them.
Scam Scheme
Cryptocurrency and Blockchain are vulnerable to scam issues. There were lots of platforms nowadays that offers great profit for their users but not all were legit and mostly with big ROI is also a big scam.
Experience:
I do remember, I received an email before telling me that I will get a profit 3x of my investment in just 1 week and because I am a newbie at that time I grab the opportunity with a small amount of capital. In the start it was good, I even received a payout from them that leads me to invest more but as I am in the 3rd week and added more investment to them, the website is immediately in maintenance status and hoping for it to come back but unfortunately, it didn't come back in operation and my investment was gone. Lesson learned from me that, with a big ROI there is always a risk for a Scam Scheme.**
Phishing Sites
Another problem we could encounter here is this Phishing Sites which same as scam who offers Free to earn or big rewards through links but at the time you click that link and give some important security details of our account then you expect the consequences of stealing your funds.
Experience:
With this security problem, I didn't personally encounter this for I already learned my lesson but I do have a friend who experienced it recently here in Steemit. As we all know that there were lots of phishing sites coming out in steemit which my friend didn't notice. I will not mention her name here for her security. I do remember that she asks to be if the link that commented in one of here post is legit which offer her to get some JST Tokens for free is she login on the site but before she approached me, she already login in and it is too late to say that it is a phishing site. On that day, she immediately transferred her balance to my account to secure it knowing that nothing happened at the moment but for security purposes of her fund, she transferred it. The next day, she noticed that some transferred some of her balance to another user who is blacklisted already, good thing is she only left a little steem to know that her account is already compromised and she did a great choice of transferred her balance immediately to my account. This is a big lesson learned to her that be very vigilant and knowledgeable of whatever links commented on her post for some of them were phishing sites.
There were many security problem and issues with Cryptocurrency and Blockchain Technology but for now, this 2 were the only problem I've encountered and experienced.
Conclusion
We are in control of our account and something happened with then nothing to blame but you, so be responsible in keeping your keys and other ways to recover your account and beware of scams who offers big profit in a short period of time and those phishing sites who immediately compromised your account if you deal with it.
This would be my homework task from @gbenga's lesson 5. I've appreciate all the efforts and information I've got from the lesson and I'm looking forward to the next lesson next week.
Thank you also to all the Steem Team who initiated this new project, to @steemitblog, @steemcurator01, @steemcurator02 and to all curators who supported this project.
That would be all, thank you and God Bless!!!
---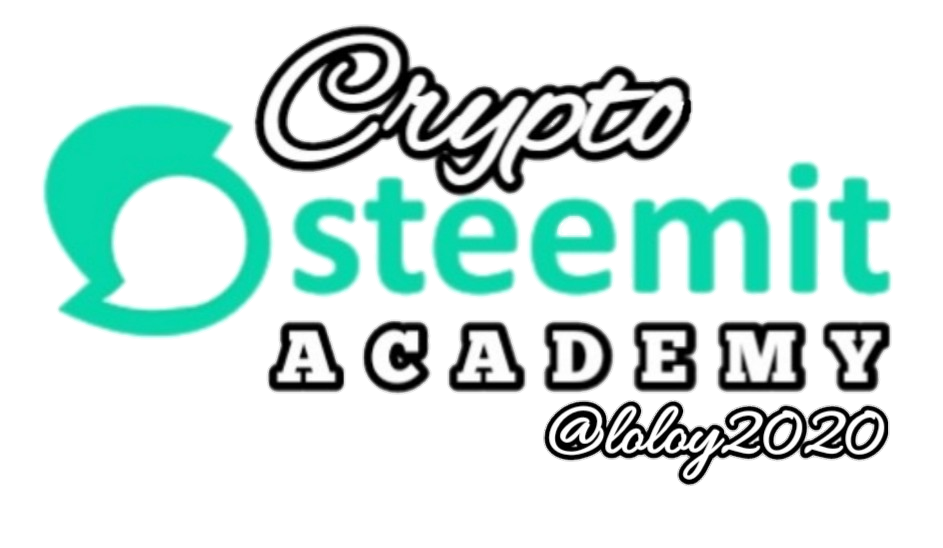 ---
Your Crypto Steemit Academy Student;