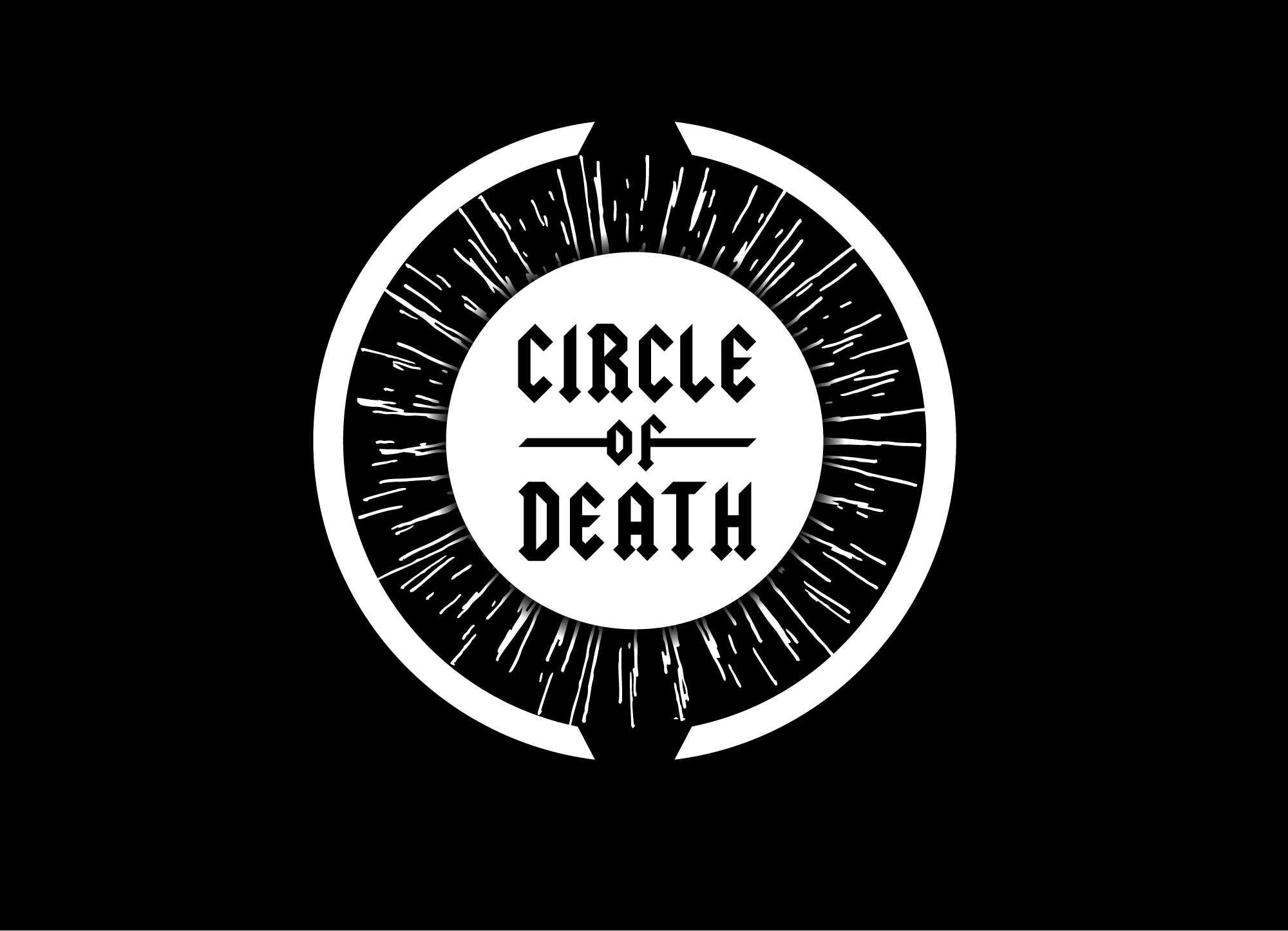 Greetings Steemit!
Some of you may know and many do not know that back in April of 2018 I started a record label with fellow Steemians from the Steemit music community. In an effort to promote my fellow Steemians I'm going to be making a post like this weekly highlighting a track from each one of my fellow Circle Of Death label mates.
________
First up is the track "Oblivious" from Davood Faramarzi A.K.A. @davidfar here on Steemit. This track features @michaelevans on vocals. The lyrics were written by Michael and the music by Davood.

Oblivious
Lyrics
Over done sorrow
Welcome home the broken
Down souls
To rise again and fly higher
Above the confusion before
I was absolved, you were revived
It was if our love never died
But we were oblivious
Get ready for the blood red skies above man made clouds
Wind blown desert scapes
Cryptic storms
Dried up rivers, epic floods
Grinding out our flesh and blood
You can't be oblivious
Not forever
Get out of the way
Cause I'm not oblivious
Anyone but me
Oblivious to the alternate outcome
Welcome home insanity
Looking glass hollow
Reveals the inner most core
Exposing raw emotion
Anger rises to the surface
I was appalled, you were denied
Unto loveless dying eyes
And we were oblivious
Get ready for the mindless
Overload, overlords
Unconscious consent
Fake News
Useless information
Fake news
Propaganda
Thought suppression
Get out of the way
Cause I'm not oblivious
Everyone but me
Oblivious to the darkness around you
Welcome home reality
___________
Next up I'm sharing the song "My Wings" from Sacrifice The Truth. This is the band of @rockchickjen and her husband @hangrydwarf and is the title track for their first EP. The band is currently working on a new album that I am very excited to get to listen to and get out to you guys.
My Wings
Lyrics:
All the thoughts a dark mind can conceive
(It's killing me)
I listen to the voices inside of me
(And they say)
They never loved you
They only hurt you
They only stared and laughed at you
I'm scratching at you
Opening old wounds
I left you bleeding but no one found you
But no one found you
(No one found you)
My wings are dripping death
I suffer silently
Wanting only to be set free
Can't even shake the pain
That I feel every day
Wanting only to be set free
I've always told you
That you were worthless too
You can't defete me
Cuz I'm inside of you
And now I can't live without you
(Can't live without you)
My wings are dripping death
I suffer silently
Wanting only to be set free
Can't even shake the pain
That I feel every day
Wanting only to be set free
With my own wings
My pain and rejection
Has only strengthened me
Perfection is what I long to be
To fly with my own wings
____________
Up next we have the band Subculture with their track "DR. Schizo" This was @michaelevans band from his younger days sometime in the 90s. I do have another couple tracks to release from him that are coming up very soon. Till then check this one out

Dr. Schizo

Lyrics

Midnight in my laboratory
The smell of sulphur fills the air
Bloodshot eyes slowly come to life
A voice speaks to me irreverently

Scientific practice
Lead to my schism

Not thinking of an antidote
On with my twisted plan
To create something morbidly atrocious
A half breed human

But what shall I breed it with?
Well how 'bout my sister
HAHAHA

Little Leroy wags his tail anxiously awaiting a full course meal

Empty syringes and protein pills
A little shot here and there
Emerging from the womb
The head splits her in half
Oh God what have I created!

Turning its head, it notices me
Red eyes glow horrifically
Licking his chops, staring me down oooooooh
God I think he's hungry!!!😱

_________
Next up is Tom Gent A.K.A. @thomasrobertgent here on Steemit. Tom is a drummer and also a multi-instrumental vocal monster from down under. He has now released two full length albums with Circle Of Death and this is the title track from the second one "Beyond Repair"

Beyond Repair

Lyrics.

forecast to see a tale so often told
the love of a family on borrowed time
this priceless bond we took for granted
i never expected this.... i never expected this
foundaion falls apart the seams
everythings broken... every things broken

beyond repair, beyond repair, beyond repair

shattered, stolen, to long left unspoken

hold on to the days of love and a kiss
as light turns to dark... the impact hits
foundation falls apart the seams
no needle thread repairs these dreams

beyond repair, beyond repair, beyond repair

shattered, stolen, to long left unspoken

______________
Thanks for listening and please consider joining us over at the Metal Tribe

Peace, Love, and Horns Up \m/