And so as SSC reached the big ONE HUNDRED, we learnt that we have to say goodbye to @jaybird's Steemit Sandwich Contest!
What an achievement though from our Manwich Maker who has been running this contest mostly on his own steem, so I fully understand the need to put on the brakes.
A massive thank you @jaybird for helping me grow here on Steemit, hoping to see SSC or something else run by you again some time in the future, you've been an amazing inspiration!
Never being a sandwich lover, I must confess I've become quite addicted to making sandwiches ever since joining the mad bunch of Sandwiteers!
The theme for this last challenge is: Your Desert Island Sandwich
OK, so I am not making the sandwich I would wish for if I were to be stranded on a desert island, no!
I am stranded on an island, a heart-shaped island at that! Tried building a tower so I could be spotted should a ship sail past; that didn't work. So then I made a raft to try and escape, but I'm waiting for the storm to pass you see!
A tiny little raft is not going to make it through the stormy seas we're currently facing!
What am I going to do next week without a sandwich by my side?
But enough of my lamentations!
Let's get on with making the last sandwich for the 100th week of @jaybird's Steemit Sandwich Contest!
Still on the nautical theme - my sandwich is made with simple ingredients as always - and it's a Kingklip Fishcake Tower.
What is Kingklip?
Kingklip is one of the most popular eating fish in South Africa. The name kingklip comes from the old Dutch word 'koningklipvisch" which means "king of the rock fishes" – because like other whitefish, such as hake, kingklip is low in fat and prized for its delicate flavour and firm white flesh. It is tinged with a light pink colour and covered in irregular brown blotches and can grow to 150cm in length.
Kingklip is a demersal fish, living on or near to the seabed that is often caught in trawl nets together with hake as a by-catch. They are a relatively slow growing and long-lived fish and cannot sustain a targeted fishery so in a managed by-catch programme, catches of kingklip are restricted to a precautionary catch limit of 10% of total hake TAC.

Source
SANDWICH INGREDIENTS
3 slices brown bread cut out into rounds
2 Kingklip Fishcakes
Lettuce
Tomato Slices
Creamy Mayonnaise
Layers of mayonnaise, Tomato slices, Fish Cake & Lettuce.

Repeat with another layer and there's your lookout tower all done!
Serve with a potato chips raft - Validation photo

And a very last look at my very last sandwich here for @jaybird's Steemit Sandwich Contest!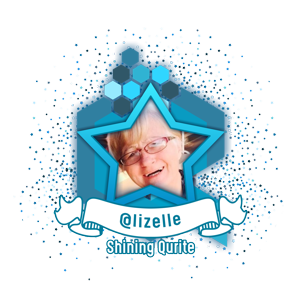 Original Content by @lizelle
Thank you for stopping by
Comments, upvotes & resteems all much appreciated :)
Copyright @lizelle - All Rights Reserved