Variety is the spice of life!
As far as food is concerned, we often say we're spicing a dish up with something hot, and by that I don't mean temperature hot, oh no; that is chili hot, which really adds a zing to any dish!

When I visited a famous Durban spice shop Spice Emporium recently, I was greeted by a heady mixture of amazing spicy aromas, as I told everyone following #marketfriday!

Adding spice to the mixture always makes things so much more interesting not so?
Well, my hometown Durban and spicy foods go hand in hand as we have one of our country's biggest concentration of people descending from India; many of their ancestors migrated to South Africa in the 19th century.
Durban also is the home of the Bunny Chow, a hollowed out half loaf of bread filled with a spicy curry. We even have an annual Bunny Chow contest where restaurants vie with each other for a coveted trophy!
This was my version of a more elegant bunny chow where I baked a small loaf of bread in a food can, hollowed it out and filled it with a curry. This was for @jaybird's Steemit Sandwich Contest which came to an end when it reached Week #100.

But, I'm digressing as usual; I do love my friends from India and their spicy foods!
As some of you know, we run a little Airbnb called Lily's Cottage and regularly host students from a nearby training centre. They often order meals, and one of our current guests who is Hindu, fasts on a Monday and a Tuesday; meaning he abstains from any meat, chicken, fish and eggs on those days.
Thankfully I have had some good practice here on FAVM, so this Monday I made a simple but deliciously spicy Mixed Veg & Cauli Curry served with Rotis, an unleavened Indian flatbread; the latter bought from our local spice shop as it's freshly made daily. I still have to attempt making a Roti!
Apologies for not showing step by step, but I'm still getting used to my new cell phone and do not want it to get all steamed up just yet :) No fancy cameras for this old gal!
Main Ingredients

Recipe
1 large Onion - diced
3 Tomatoes - diced
Wet Leaf Masala - a spice mix containing spices, seeds & leaves
Ginger & Garlic
2-3 Potatoes - diced small & pre-cooked
1 small Cauliflower - broken into florets
2-3 cups frozen Mixed Vegetables
Green chilies
Fresh Dhania (Cilantro)
Sautee Onions in enough oil to cover base of pot.
Add Tomatoes and spice plus ginger & garlic as well as salt and cook a little longer to soften tomatoes.
Add potatoes and cauliflower and cook over low heat till cauliflowers starts to soften.
Lastly add mixed Veg and green Chillies and cook about 10 minutes.
Garnish with Dhania and serve with Roti or Basmati Rice.
One last look at this delicious Mixed Veg Curry:


A sincere thank you to the creator of #fruitsandveggiesmonday, @lenasveganliving and to our weekly host the lovely @plantstoplanks! Both these ladies are such an inspiration with their kind feedback and the amazing food coming from their kitchens!
A massive shout-out to that wonderfully talented artist @barbara-orenya for the gorgeous wonkies as well!
Thank you one and all for giving us this opportunity!
Check out this week's POST, follow the rules 100% and show us your fruits and veggies this Monday.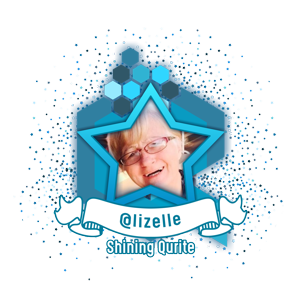 Original Content by @lizelle
Thank you for stopping by
Comments, upvotes & resteems all much appreciated :)
Copyright @lizelle - All Rights Reserved