Talk about having a Blue Monday; well yesterday certainly fitted that bill!
Getting a tiny shard of broken glass stuck in my foot was no fun but then my 88 year old Mom who has excellent vision came to the rescue.
Next calamity that struck was a scary blow-out in our electricity distribution board, a hectic explosion with sparks flashing! Hubby was out with our son doing last minute business for the son's Russian trip, which in itself is a bit of concern for Mother Hen!
My brother who is an electrical engineer came to the rescue, and I must emphasise just how blessed I am having precious family and friends I can call on during any times of need.
I had just started prepping the guests' dinner, while waiting for hospital authorisation as Mom needs to have a MRI.
Her balance is becoming a huge concern as she has been falling a lot lately; you can read all about why in my story There always is hope.
The call came, authorisation was done but when I arrived at the neurosurgeon's rooms for the paperwork, I was told that there now was a problem.
An impending nursing staff strike loomed at that group of hospitals, but after a long wait, Mom was admitted; another calamity averted and mom was booked into a lovely room with a wonderful view to the west!
So it's already Tuesday here in a very sunny South Africa, I'm very late for #fruitsandveggiesmonday, but cannot let @lenasveganliving's team down so will share with you the quickest Fresh Vegetable Curry I ever made.
PS. Thanks to my Instant Pot the guests' stew was done speedily as I got back home late after driving through peak traffic!
A spicy curry always peps me up so I scratched around in the refrigerator and found:
Wet Leaf Masala - an amazing mix of spices, Seeds, Cinnamon bark, Star Anise and all kind of Curry Leaves
Onions - diced
Tomatoes - diced
Garlic & Ginger
Carrots - diced
Potatoes - cubed
Frozen Green Beans
Frozen Baby Peas
Onions were sauteed in a little oil.
Masala, tomatoes, garlic & ginger added and left on a low heat, while...
Pre-cooking Carrots & Potatoes till just tender, before adding to spicy mix.
Lastly added frozen veg, cook for 5 more minutes and voila, a fragrant curry was ready in no time.
I served it with leftover Phutu - this is a typical South African side dish made by steaming maize meal over a low heat to form a crumb like texture; similar to polenta or grits.
I enjoy mine with a spicy hot fruity chutney.
A simple but delicious fruit salad was quickly thrown together as I had two gorgeous Mangoes that were getting ripe pretty fast as it's been extremely hot here.
I used...
Mangoes
Super sweet Plums
Apples
Bananas
A sweet end to a really stressful day!
A huge thank you to @lenasveganliving, @naturalmedicine, @vegansofsteemit, @plantstoplanks, @barbara-orenya for keeping this wonderful contest going plus a huge shoutout to all the generous curators who brighten our days:)
---
Connecting the people of #STEEM across South Africa. #steemsa
[JOIN US ON DISCORD (South Africans Only)](https://discord.gg/hsHhyfK)
JOIN US ON TWITTER
JOIN US ON FACEBOOK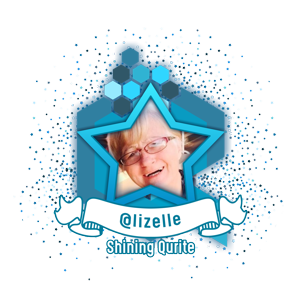 Original Content by @lizelle

Thank you for stopping by

Copyright @lizelle - All Rights Reserved