Monday, Monday, so good to me
Monday mornin', it was all I hoped it would be
Anyone remember the old song by the Mamas & Papas?
Maybe you were still in nappies or perhaps still a twinkle in your Daddy's eyes? Only us oldies will be humming that tune as we remember days gone by!
So far this Monday has really been good to me; gorgeous sunshine and signs of spring all around.
I'm feeling kind of corny today so will share Corn three-ways with all my FAVM friends.
My inspiration for the corn on the cob came from a local foodie magazine Fresh Living with a little twist for FAVM - super sweet steamed sweetcorn drizzled in Garlic & fresh Herbs Vegan Butter that only takes a few minutes to put together. Served with mashed Avocado and a fresh Basil, Tomato & Onion Sauce this was a meal all on its own.


I mixed fresh finely chopped Thyme & Parsley and crushed Garlic with Vegan Butter, place it into cling wrap and shaped it into a sausage shape and then froze it.
Parsley straight from the garden.

Lovely creamy Avocado mashed with Lemon juice & seasoned with Salt & freshly ground Black Pepper.

Next on the menu is creamed Spinach & Corn that's perfect to serve with tonight's dinner.

No recipe, simply a method
Sautee finely chopped Onions.
Add finely diced Potatoes & a little water and cook for about 10 minutes.
Add chopped Spinach & Sweetcorn and cook till tender.
Season to taste, add a blob of Vegan Butter & mash with potato masher.
Note: you may have to add a little Almond Milk if it's too dry.

Anyone for popcorn & movies tonight? If you're too tired to go out and see it on the big screen, the couch is second best; just don't get too comfy or you're bound to fall asleep and miss all the action ;)


Popcorn's a real healthy snack if prepared the right way, but no overeating now! Air-dried is best with not too much added salt and of course no butter or sugary coatings.


OK, so I made mine the old fashioned way with a little oil, and it never ceases to amaze me just how that little layer of corn can swell to the extent that it lifts the pot lid!


Loaded with fibre as well as vitamins and minerals with many health benefits - studies have shown that eating whole grains such as popcorn can reduce inflammation and reduce the risk of heart disease.


I do hope you enjoyed my corny story this Monday, time for movies here!



A sincere thank you to the creator of #fruitsandveggiesmonday, @lenasveganliving and to our weekly host the lovely @plantstoplanks! Both these ladies are such an inspiration with their kind feedback and the amazing food coming from their kitchens!
A massive shout-out to that wonderfully talented artist @barbara-orenya for our gorgeous awards as well!
Thank you one and all for giving us this opportunity!
Check out this week's POST, follow the rules 100% and show us your fruits and veggies this Monday.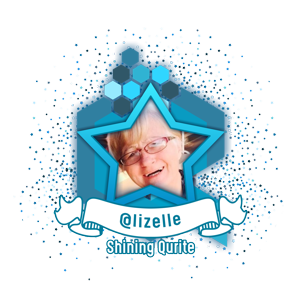 Original Content by @lizelle
Thank you for stopping by
Comments, upvotes & resteems all much appreciated :)
Copyright @lizelle - All Rights Reserved