As we're heading for another mighty show-down here in the @foodfightfriday #fff arena, we're all going to need as much sustenance as we can possibly get, and what better way than carb-loading with some traditional African food!
I'd like to tell all our contenders about the magic of cooking in a fabric bag, yes you heard right; hearty soups, stews, beans or any other pulses can be cooked in a magical fabric bag called the Wonderbag.
You can get your stew going with very little effort and hardly any electricity or gas to keep your strength up for the big fight and it can stew all day long without any fear of having to fight a burnt pot afterwards!
I told everyone about this some two years ago but good news like this has to be shared again so feel free to head on over to that post and see how the Wonderbag works.

Would you believe that a fabric bag could cook your stew, soup, stew or beans to perfection? Without any gas or electricity, and no burnt food to boot!
The Wonderbag is an amazing South African invention used by rural as well as city dwellers, awesome as you can leave your dish in the bag, go to work and come back in the evening to a lovely hot meal! It is insulated with repurposed foam chips.
Ok, admittedly there is some gas or electricity required to start off this process, but only a half hour is needed for that and then it's popped into the Wonderbag and left in a draft free spot to do its magic!
No more fighting all day long topping up the pot with liquid to avoid burning.
Samp & Beans is a traditional South African dish that's a staple dish of rural people that I was taught to cook by Mary, a dear old soul who first worked for my mother and then for me in her latter years, she was part of our family!
This is pure comfort food at its best, perfect for a cold winter's night and perfect to keep you going when the Friday night Food Fight is on!

We're a crafty bunch here on the southernmost tip of Africa, so we've also discovered many other uses for the Wonderbag.


No, it cannot bake bread, but is excellent for proving any yeast dough!
The bread I'm sharing with you today is a steamed bread called Ujeqe by the Zulu people.
I call it Steem Bread.
Our cheerful housekeeper Sibongile makes this treat for us every now and then; absolutely the best bread ever as it is light and spongy inside with a delicious golden brown crust that even Gogo (Granny) can bite into!

I was quite amazed when I first saw how Ujeqe is made and just how delicious it is; it also stays fresh much longer than regular homemade bread which dries out quickly
The yeast dough is sweeter than usual bread dough and is placed in a well-buttered stainless steel container; then into a plastic shopping bag which is lightly tied up and finally placed into a deep pot filled with boiling water and steamed for approx two hours to produce a delicious loaf of absolutely fabulous bread!

Gorgeously light and spongy texture - best eaten warm with butter melting into it.

I cannot resist showing you Sibongile's fancy braided hairstyles which she changes as regular as clockwork - she says the young hairdresser takes about an hour and a half to two hours to braid her hair in one of these styles, quite an art in itself!

Before I take off my boxing gloves, I'd like to share a wonderful #fff post by our dear friend @plantstoplanks who is Paying It Forward to her @steemitbloggers friends @papilloncharity and @hlezama. Some delicious AND healthy food inspiration there; not just a simple carb loading, so do yourselves a favour and head on over to that post for some fabulous food inspiration!
SEE YOU ALL AT THE FIGHT!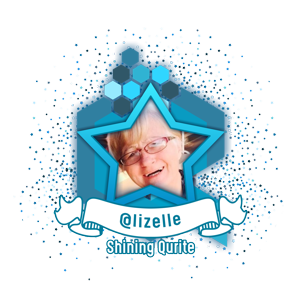 Original Content by @lizelle
Thank you for stopping by
Comments, upvotes & resteems all much appreciated :)
Copyright @lizelle - All Rights Reserved