I hope the food fight this Friday is not going to be as messy as last week's but hey, with those kind of contenders in the ring how can things be anything but messy?
We've all just survived that Hard Fork & Knife, oops sorry, forget I said that, it's actually called a Hard Fork; not sure what happened to the Knife!
Back to our contenders; they come from all corners of the world - the Bird from Paradise, Lori the Viking, Grammy from the Farm, the wacky Aussie scientist Shaidon, Grandpa Glen (I'm so jealous, still waiting to be a Gran!) There's Austin into the Wild, Rob & Bob the Big Swede to name but a few, and of course the main culprits is the team of #foodfightfriday aka Rusty Tongs, and they go by the names of @jlsplatts, @dandays and @idigk!
Who will be the dirtiest fighter of them all this week?
I must thank my friend @birdsinparadise for being the inspiration last week for those jammy fingers, I had great fun in the kitchen with those and everyone here at Lily's Cottage enjoyed them with afternoon tea.
But this week I got lazy and we took a drive down to the Durban small craft harbour area called Wilson's Wharf and ordered some spicy foods while watching small cruise boats coming and going.


This was our view after sunset onto the other side of the harbour where the big ships enter and exit Durban harbour.


But we're not here to watch the ships are we, no we're here for #foodfightfriday.
Hubby and friend ordered Mutton Bunny Chows; as if the curry wasn't hot enough they still asked for a Hot Sauce, very very hot indeed!
With this version a whole loaf of bread was used and hollowed out on the side.


What is a Bunny Chow some may ask?
One thing I'm sure you can see from the photos and that is that it is hot and spicy, but mostly hot and is served in a loaf of bread!
There are two legends around how the Bunny Chow originated.
One legend is that when migrant Indian sugarcane workers needed a container to carry their lunch to the sugar plantations, someone came up with the brilliant idea of hollowing out a loaf of bread which was ideal to hold their vegetarian curries. The cut-out piece was used to make a 'lid'.
Another legend tells a different story related to our horrid Apartheid history – as only whites could enter restaurants, a plan was devised by the Indian cooks to hide a curry inside the hollowed out bread, and then cover it with the bread lid and serve it through windows or at the back door.
A traditional Quarter Mixed Veg Bunny Chow - served at a very popular Indian restaurant called The Curry O's, who partake in the annual Bunny Chow competition which is quite a fight, with everyone vying for a much wanted trophy that will take pride of place in their restaurant for the next year.


Curry O's
Whichever of the two legends are true we will never know, but one certainty is that this hot and spicy Indian specialty is very popular and most visitors to Durban will not go back home without having a tasty Bunny Chow.
When I was still an office worker, whenever Bunny Chows were ordered, everyone would be invited to sit around the lunch table and tuck into the feast; a friendly fight to see who would get that last scoop of curry!
Forks and knives were forbidden as one breaks off pieces of bread to scoop up the curry, but they forgave me when I sheepishly sat down with a fork hidden in my palm:)
Something else I wanted to share with you today is the Vervet Monkeys who fight for survival in the city suburbs every day as more and more of their natural habitat is taken over by human settlement. They troop through our garden most mornings and evenings foraging for food, and visited us early that morning.


The leader of the troop tucking in and enjoying a papaya - we have a couple of huge trees and the monkeys feast on the fruit. In winter we hardly get any papayas as they eat most of them with food being scarce, but come summer, and there will be some for us; they are super sweet and delicious!
The old guy is getting annoyed with the little ones trying to get a piece so moves off to where he can eat in peace.


There are tons of young ones and they have to be satisfied with all the leftovers.

So as the monkeys fight for survival, so do we fight here on #foodfightfriday, may the best man win!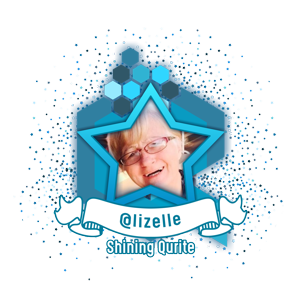 Original Content by @lizelle
Thank you for stopping by
Comments, upvotes & resteems all much appreciated :)
Copyright @lizelle - All Rights Reserved