A whiter shade of pale, so the classic Procol Harum song goes; that sure can be achieved.
Whiter than white? I think that is very possible too!


I will be making a Sago Snow Fluff today for this week's Cook With Us theme of Anything White.
Sago makes a real comfort food dessert, with many calling it frogs eggs, it's either a love or a hate relationship:) My family all looove Sago Pudding!

What is Sago? - it's an edible starch extracted from the pith of tropical Palm stems. Most of our Sago comes from Indonesia and Malaysia, and is a staple food of the people of New Guinea and the Moluccas, where it is called Saksak, Rabia or Sagu.

A traditional South African Sago Pudding contains Butter, whole Eggs and Cinnamon, but to keep with the Anything White theme, I omitted those, only using the whites of the egg.
My Sago Snow Fluff was light and airy and topped with Coconut flakes.

INGREDIENTS


Recipe
500 ml Milk
125 ml Sugar
2 ml Salt
2 ml Vanilla
4 Tablespoons Sago
2 Egg whites, beaten stiffly
Coconut flakes

Method
Heat Milk, Sugar, Salt & Vanilla in deep saucepan.
Add Sago, stirring continuously till Sago becomes translucent.

Fold in stiffly beaten Egg Whites, spoon into serving bowl & top with Coconut flakes.
Keep warm in a very low oven for at least half an hour or longer so Sago swells fully.
BON APPETIT!
A massive thank you to the @cookwithus team of @pandamama and @offoodandart plus all the wonderful sponsors @unity, @jepu, @krazykrista and @nutfund, @merej99 and @lexiwitness for keeping our favourite cooking contest going on Whaleshares, you are all amazing!
Check out the official COOKWITHUS POST, we would love to see your Anything White!
FIRST SHARED ON MY WHALESHARES BLOG FOR #COOKWITHUS.
*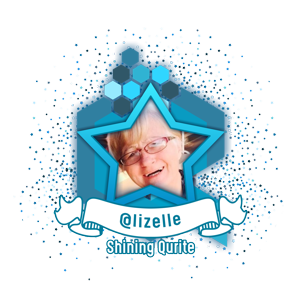 Original Content by @lizelle
Thank you for stopping by
Comments, upvotes & resteems all much appreciated :)
Copyright @lizelle - All Rights Reserved