You will never be un-surprised with nature, and the wide variety of the fruits it can offer to you.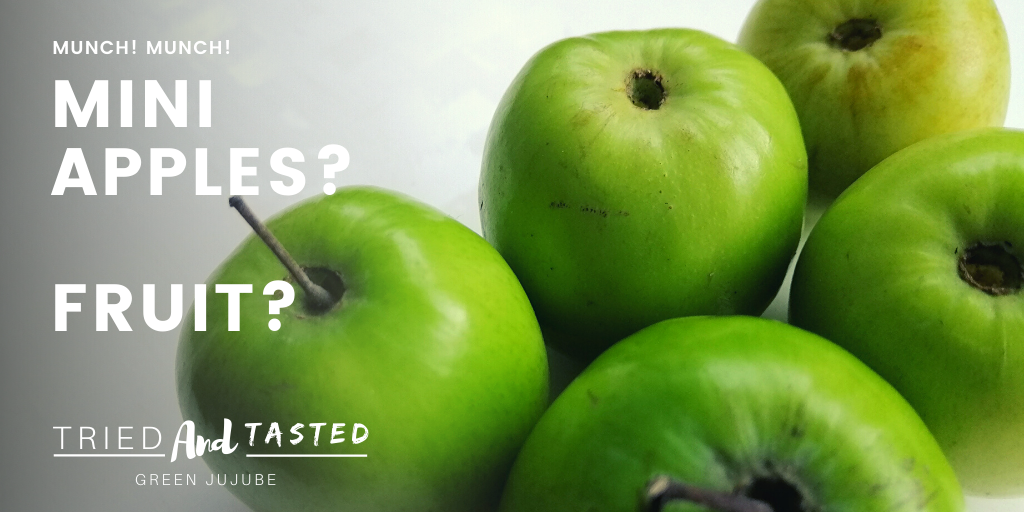 I was very surprised when my friend and colleague mentioned about this particular fruit, and I have never seen it before. They were mentioning that they looked like mini granny smiths (green apples) but I didn't manage to find the exact name until I saw the fruit and I tried to Google more information to it.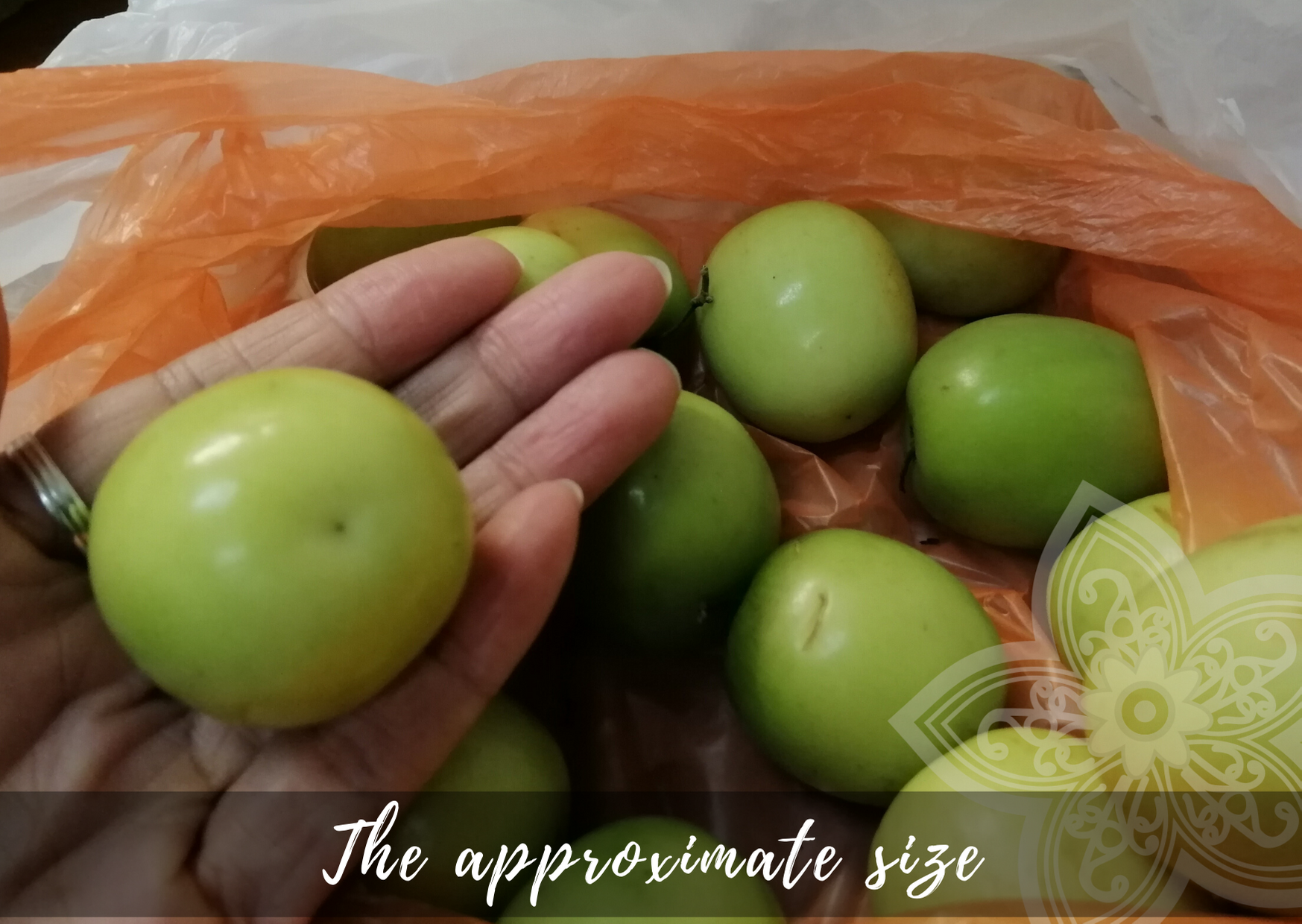 When I first got the fruit from my friend it does give false impression of a tiny green apples. They don't have fragrant smell, and you pretty much would wonder do they even taste anything at all.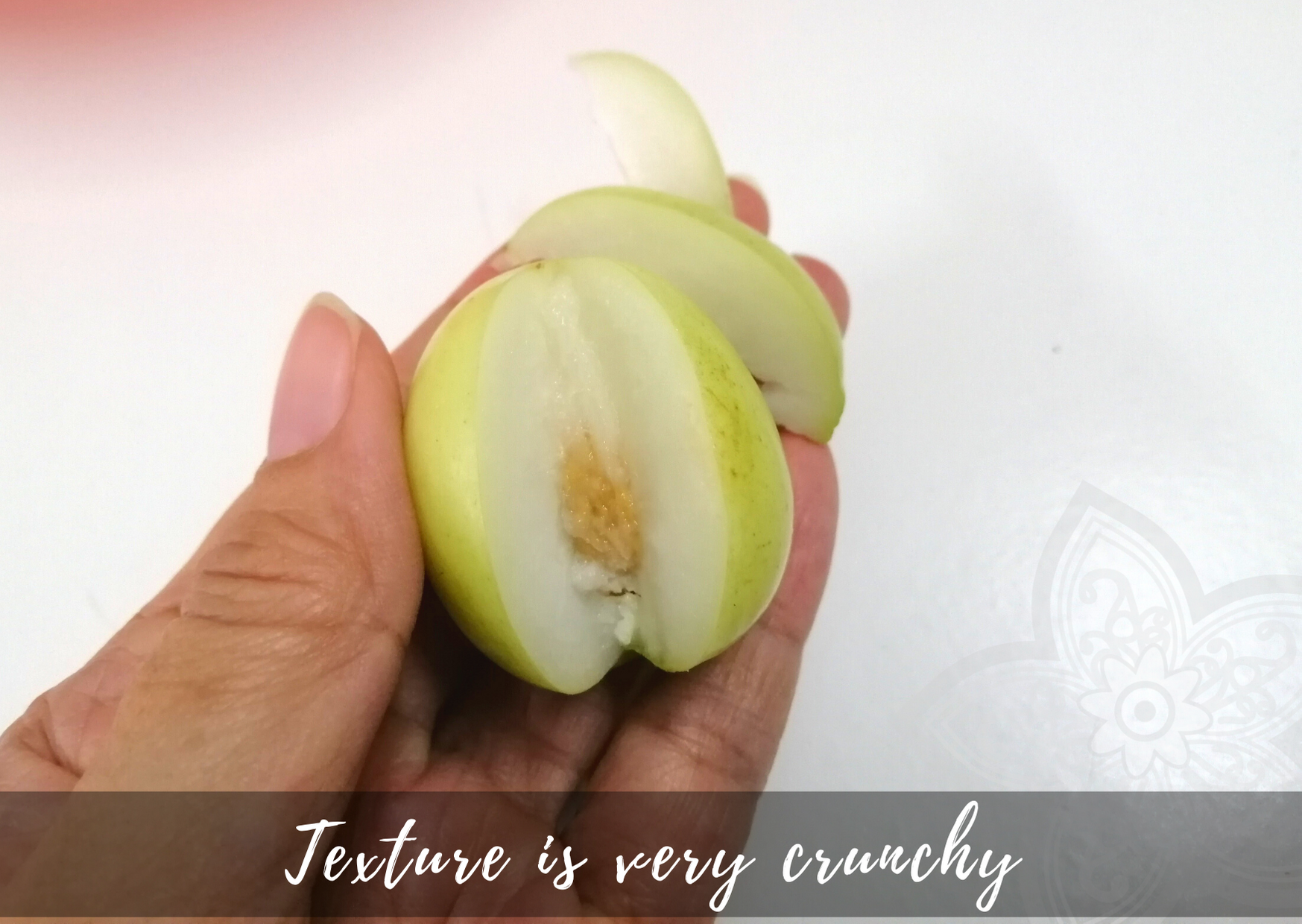 But surprisingly, when I start cutting through, it has a feel between an apple when it is still green, but more dried pear when it starts to turn Yellow (riper)
As you can see, it only has one pulp, and there it looks a lot like a plum.
That boils down to a combination, apple-like, pear-like and plum.
Until I finally found the actual name of the fruit.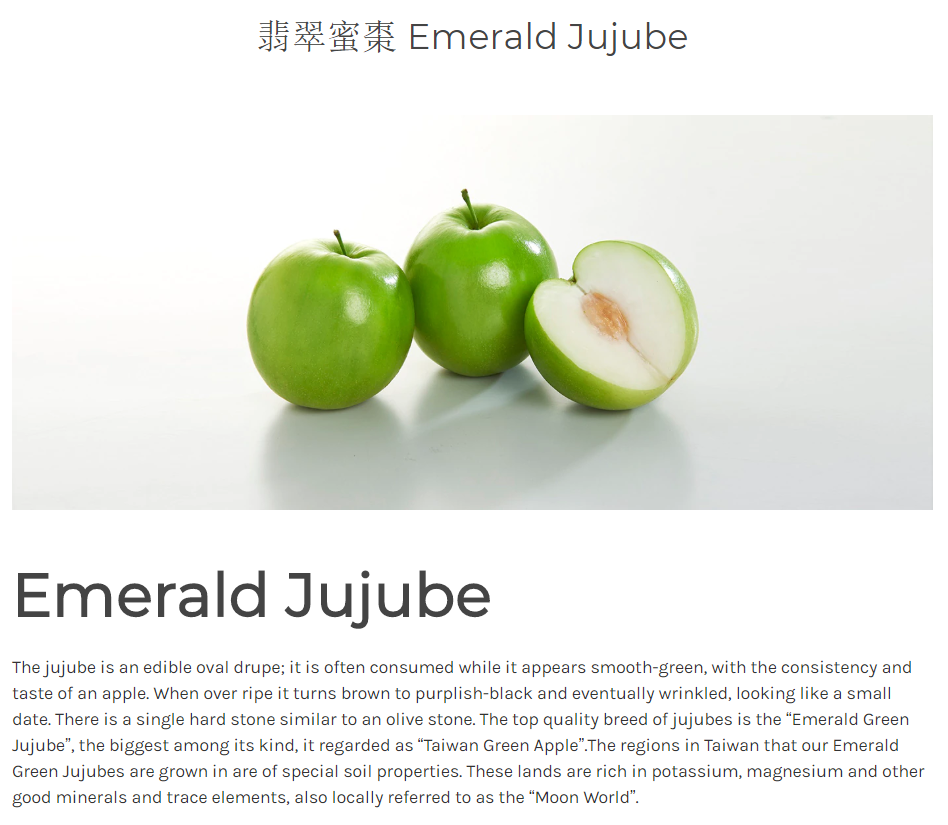 So now, the mystery is solved for me.
And my personal experience is they are actually sweeter when they are greener, and the sweetness actually reduces when it ripen too much into yellow and white-ish.
Have you seen / tried this fruit before?
do share your thoughts!
Until then

Thank You for Your Time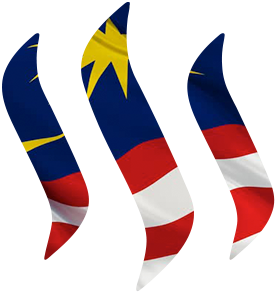 1% of this post goes to null in the support of keeping STEEM alive
The #fruitsandveggiesmonday challenge is hosted by @lenasveganliving