Esta semana el profesor @gbenga está estudiando la seguridad de la cadena de bloques. Es un tema que se ha convertido en el pan nuestro de cada día, muchos maliciosos se dan a la tarea que quitar todo lo que nos ha costado bastante.
Se hace un poco cuesta arriba entregar la tarea a tiempo cada vez puedo hacerlo en menos tiempo, se debe leer bastante para entender y unir lo que ya hemos aprendido esa secuencia para lograr entregar tareas de manera coherente.
Muchas personas se han dado a la tarea de mandar mensajes y hasta pagos para entretener a los usuarios, entusiasmar y de una manera maliciosa quitar todo el fruto de su trabajo. Sus nombres tienen gran impacto de igual manera el impacto del usuario al verse vulnerado su capital queda echo polvo, un ataque de polvo acaba con todo nuestro trabajo. En este mundo de la blockchain ya muchos usuarios han experimentado este mal sabor, queda la duda ya que otros tipos de usuarios solo contestan que es para nivelar la plataforma por eso sucede eso, sin más explicación cierran sus ventanas y quedamos en el aire.
El miércoles pasado recibí un mensaje, en estos espacios he aprendido a quedarme paralizada ante algunos mensajes que pueden llegar, ya he aprendido a controlar mis emociones, no creo que tantas sorpresas de recibir regalos.
This week Professor @Gbenga is looking at blockchain security. It is a topic that has become our daily bread, many malicious people are given to the task that remove everything that has cost us quite a lot_.

It becomes a little uphill to deliver the task on time every time I can do it in less time, you must read enough to understand and unite what we have already learned that sequence to achieve deliver tasks consistently. Many people have been given the task of sending messages and even payments to entertain users, excite and maliciously take away all the fruits of their labor. Their names have great impact as well as the impact of the user's capital being violated, a dust attack ends with all our work. In this blockchain world many users have already experienced this bad taste, the doubt remains as other types of users only answer that it is to level the platform so that happens, without further explanation they close their windows and we are left in the air_.

Last Wednesday I received a message, in these spaces I have learned to be paralyzed before some messages that may arrive, I have learned to control my emotions, I do not think so many surprises to receive gifts.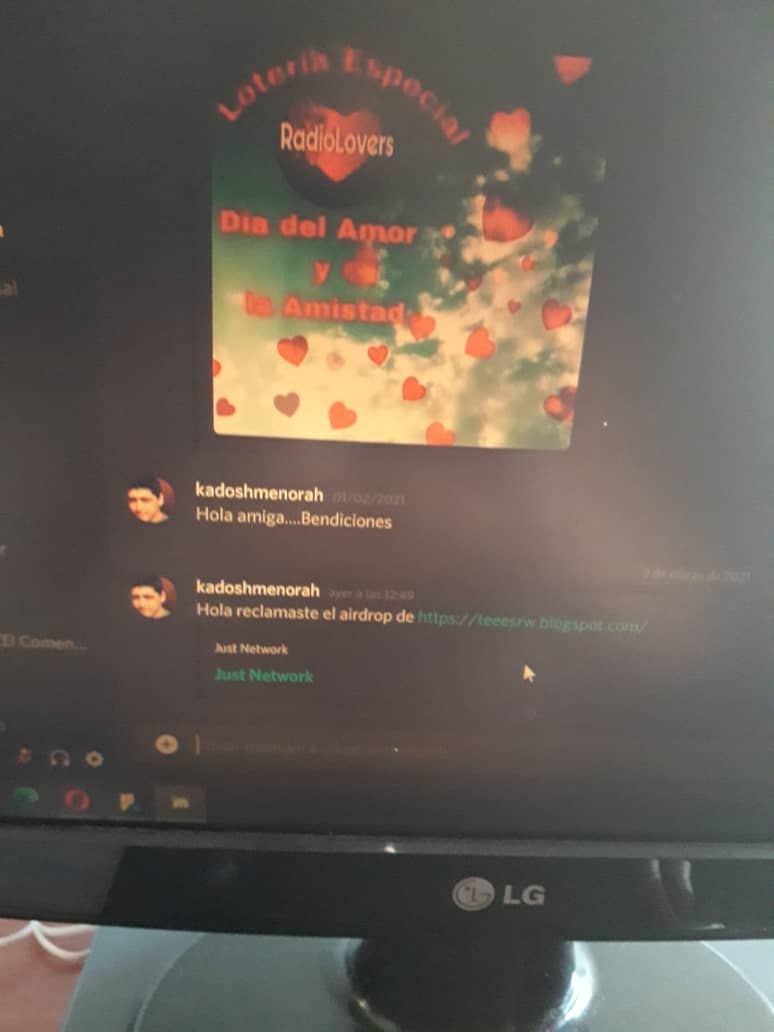 Ya esto del ataque de polvo es algo que se está popularizando ya que puede ser utilizado como medida de seguridad, pero a su vez con un fin malicioso El ataque de polvo, se está volviendo muy común y aunque puede ser usado para propósitos de seguridad así como para propósitos maliciosos. Debemos estar pendiente de nuestras claves no caer en tentación con estos mensajes ilusorios ya que puede tornarse difícil saber si en realidad hemos sido victimas de estos ataques, debe ser horrible ya que no tenemos una casa de atención al cliente y nadie que pueda saber si ese ataque se realizó. tratemos de tener una cartera de HD confiable para mantener Puede ser muy difícil identificar si una persona ha sido víctima de un ataque de polvo, pero entonces, el uso de la cartera HD segura y sencilla sería nuestra mejor opción, poder elegir una cartera confiable para depositar nuestras claves secretas y poder gastar a su debido momento.
En un gran reto mantenernos por estos espacios, así que sigamos aprendiendo de las criptomonedas, tantos conceptos, siento que comenzamos por lo más, bueno quiero ser positiva, comenzamos por lo menos fácil ahora al entender algunos conceptos y estrategias todo fluye más rápido, ya no me duele tanto la cabeza y el oxigenante cerebral haciendo su trabajo.
Already this dust attack is something that is becoming popular as it can be used as a security measure, but at the same time with a malicious purpose The dust attack, is becoming very common and although it can be used for security purposes as well as for malicious purposes. We must keep an eye on our passwords and not be tempted by these illusory messages as it can become difficult to know if we have actually been victims of these attacks, it must be horrible as we have no customer service house and no one who can know if such an attack has taken place. Let's try to have a reliable HD wallet to keep It can be very difficult to identify if a person has been a victim of a dust attack, but then, the use of safe and simple HD wallet would be our best option, to be able to choose a reliable wallet to deposit our secret keys and be able to spend in due time_.

It is a great challenge to keep us in these spaces, so let's keep learning about cryptocurrencies, so many concepts, I feel that we started with the most, well I want to be positive, we started with the least easy now by understanding some concepts and strategies everything flows faster, my head does not hurt so much and the brain oxygenator is doing its job_.
fuente
Dejaré un enlace, que me pareció interesante, con explicación clara muy clara y acertada.
El ataque de polvo puede suceder en cualquier momento dependerá de nuestras medidas de seguridad, ya sea con las casas de cambio, carteras, softwares. Me agrada este tema, poder entender la vulnerabilidad de nuestros ahorros en criptomonedas.
Dust attack can happen at any time will depend on our security measures, either with exchange houses, wallets, softwares. I liked this topic, to be able to understand the vulnerability of our savings in cryptocurrencies
La primera imagen es de mi propiedad, la segunda con su respectiva fuente. Trataré de entregar la tarea #6 esta semana estimado profesor @gbenga. Gracias por todo el esfuerzo que realiza para que los usuarios interesados podamos entender un poco más este mundo. Dejo un enlace interesante y agradecer la motivación cada semana.
The first image is my own, the second one with its respective source. I will try to submit assignment #6 this week dear professor @gbenga. Thank you for all the effort you make so that we interested users can understand a little more this world. I leave an interesting link and thank you for the motivation every week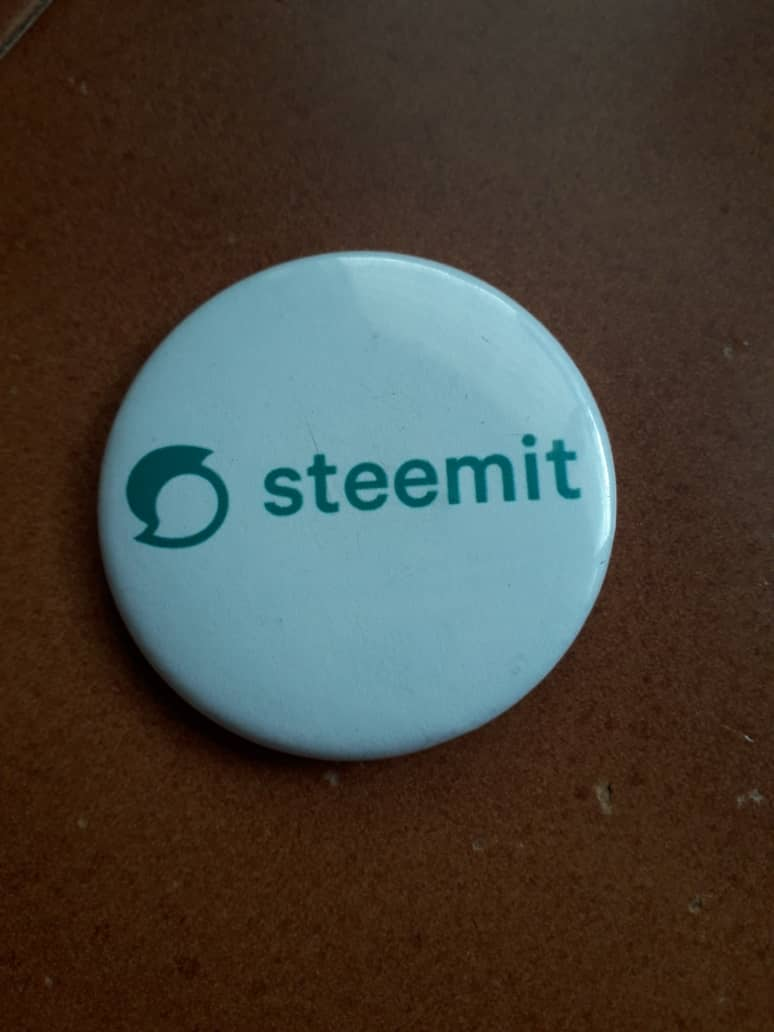 _Chapa publicitaria, realizada en nuetsra empresa familiar de publicidad_.