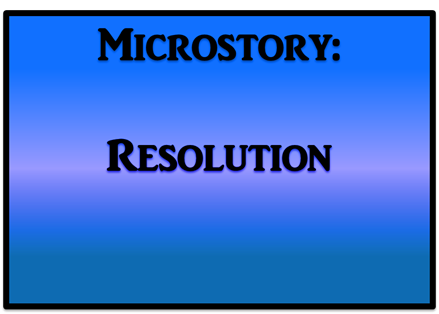 Fernando was lying lazily on the floor of a dead end. With tired eyes and trembling hands, he groped in his pocket for the last cigarette he had left. As he put it in his mouth, memories of six months ago invaded his mind, allowing him to recall the mysterious death of his daughter. Shortly before lighting the cigarette, his hand stopped and he could see her reflection in a broken mirror. He had a tired but cold expression. He threw away the cigarette and walked out of the alley with firm steps.
---
¡thank you for your attention!
This post has translated with "deepl" translator. If any user sees errors, please say so in the comments to correct it as soon as possible, thanks very much.

---
Resolución
Fernando se hallaba acostado perezosamente en el suelo de un callejón sin salida. Con ojos cansados y manos temblorosas, buscaba a tientas en su bolsillo el último cigarrillo que le quedaba. Al llevárselo a la boca, los recuerdos de hace seis meses invadieron su mente, permitiéndole rememorar la misteriosa muerte de su hija. Poco antes de encender el cigarrillo, su mano se detuvo y él pudo ver su reflejo en un espejo roto. Él tenía una expresión fatigada, pero fría. Desecho el cigarrillo y salió caminando del callejón con pasos firmes.
---
Los invito a leer | I invite you to read: Freewrite - Tentacle [ENG/ESP]

---
Camera: Honor 7s
Photographer: @leonelb
Image Editor: Microsoft power point 2010 / NCH software