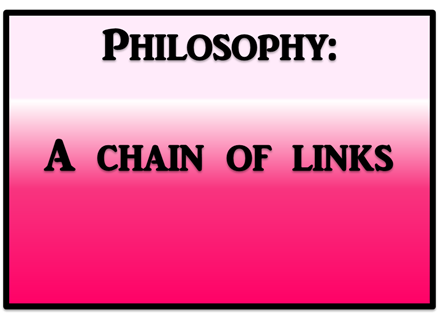 Life is a chain of links. To be born; to grow; to die, a cycle that nobody can elude, that is what life is about. We are born to live, to live happily, and if possible, to share our happiness in such a way that new bonds filled with happiness sprout on earth.

To give birth to such a beautiful creation it is essential to grow, to rise to heaven, with many difficulties and efforts, but above all, with a healthy mind, always aware of love resting in the heart of every human existence. Unfortunately, many times this is not possible, and thus the question is born.

Why will it be, because it will be?

That people find it so difficult to breathe.

If our life is an existence,

That it has been linked,

By blood,

For love,

Why don't we understand the value?

Of growing up with the people linked to us.

Do not spread hatred to hurt your brothers,

Sow love in the warm abode called heart.

Do not plant seeds of sadness in your parents,

Your words and your actions,

It will be the pride of your parents,

Or the cross of dishonor,

Raising, accusing fingers,

Dismissive looks.

And at the end,

Nothing is as it should be,

We got on a train,

And we left without knowing,

If the links are sown,

They will be remembered.
---
¡thank you for your attention!
This post has translated with "deepl" translator. If any user sees errors, please say so in the comments to correct it as soon as possible, thanks very much.

---
Una cadena de vínculos
La vida es una cadena de vínculos. Nacer; crecer, morir, un ciclo que nadie puede eludir, de eso se trata la vida. Nacemos para vivir, vivir felices y si es posible, compartir nuestra felicidad de tal manera que broten en la tierra nuevos vínculos colmados de felicidad.
Para dar a luz a tan bellísima creación resulta imprescindible crecer, elevarse al cielo, con muchas dificultades y esfuerzos, pero sobre todo, con una mente sana, siempre consciente del amor reposando en el corazón de toda existencia humana. Lamentablemente, muchas veces esto no es posible, y así nace la pregunta.
¿Por qué será, porque será?
Que a las personas se les hace tan difícil respirar.
Si nuestra vida es una existencia,
Que se haya vinculada,
Por sangre,
Por amor,
¿Por qué no entendemos el valor?,
Del crecer junto a las personas vinculadas a nosotros.
No disperses odio para herir a tus hermanos,
Siembra amor en la cálida morada llamada corazón.
No plantes semillas de tristeza en tus padres,
Tus palabras y tus actos,
Sera el orgullo de tus progenitores,
O la cruz de la deshonra,
Suscitando, dedos acusadores,
Miradas desdeñosas.
Y al final,
Nada es como debe ser,
Nos subimos a un tren,
Y nos marchamos sin saber,
Si los vínculos sembrados,
Serán recordados.
* Los invito a leer | I invite you to read: [ Behind the bush [ENG/ESP] ](https://goldvoice.club/steem/@leonelb/freewrite-behind-the-bush-eng-esp)
*
Camera: Honor 7s
Photographer: @leonelb
Image Editor: Microsoft power point 2010 / NCH software