Weekly summary @buildteam team delivering the best for everyone.
---
---
We must always keep everyone in the community up to date and for this reason from now on we will deliver a weekly summary of the proposals or improvements made by Buildteam for the benefit of all of us who are part of this community so we can keep active the different publications that we do constantly, in this summary you can find direct links to these publications.
---
---
---
#
Bitcoin is known for the strength of those who are considered "HODLERs". These individuals will hold Bitcoin no matter what happens with the price. They are not traders but, rather, long term thinkers.
Their view is pretty basic: Bitcoin is going to change the world and will end up much higher.
Sometimes they are referred to as Bitcoin "Maximalists". They believe Bitcoin is the best investment in the world and the only token in the cryptocurrency space that is worth HODLing.
---
Follow the account @btuniverse Belongs to the family @buildteam
---
#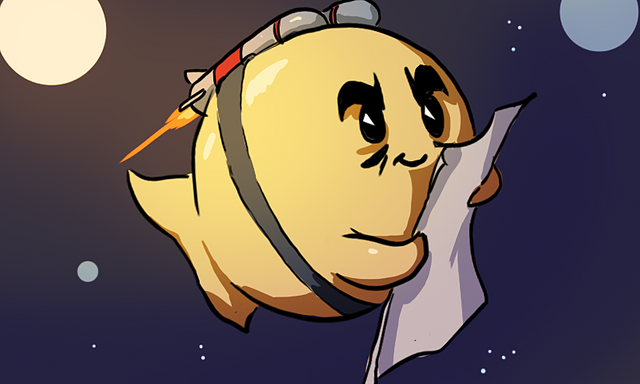 Hoy tenemos que informarle que fue desactivado el Monster-Bot de MinnowBooster .
El bot había sido diseñado para intercambiar automáticamente tarjetas Steem Monsters / Splinterlands comprando y revendiendo tarjetas baratas para obtener ganancias.
Link to the post in English MinnowBooster Monster-Bot Discontinued
Today we have to inform you that we shut down the MinnowBooster Monster-Bot.

The bot had been designed to automatically trade Steem Monsters/Splinterlands cards by buying and reselling cheap cards for a profit.
---
Follow the account @minnowbooster Belongs to the family @buildteam
---
#
MinnowBooster and BuildTeam hereby support the SBD Potato initiative!
Read more about it here...
As a business, we recognise the importance of having a stable currency that users can trade with low cognitive load and concern of value fluctuation. Merchants can also have the security of the point of sale value being retained right through to paying for supply chain costs.
---
Follow the account @minnowbooster Belongs to the family @buildteam
---
---
All images are screenshots of the different publications mentioned in this summary.
---
---
@buildteam sister project to @dlease, @steemvoter, @tokenbb, @ginabot, @steemsports, @btuniverse, @steemsports-es and @minnowbooster.
---
---
I can suggest that you consider voting for @thecryptodrive, as a Witness and Ambassador with this voting link: testigo @thecryptodrive
---
---
Thanks for visiting, I appreciate your opinion.
"In your constant evolution".