Drones deliver medical equipment in hospitals with COVID-19 patients
A delivery that is very fast can save lives and that is why they work in delivery with drones, as always, the latest technology helping humanity.
We are very clear that our lives have changed after this virus and the world has also changed.
These changes have directly affected operations in various industries which have had to be adapted due to the current scenario. One of them is the logistics or transport industry, which in various parts of the world has already explored deliveries using drones.
Health industries.
Great important news is that in Mexico, Sincronía Logística is a logistics company specialized in the pharmaceutical and human health industries, it is the first company to implement this type of drone shipments in Mexico, specifically to hospitals with the aim of supporting the health sector and thus without them having to be transported by a person.
Delivery with drones guarantees zero contact between both parties, who delivers and who receives, also reduces delivery time by 80% compared to ground methods when using motor vehicles or delivery services with bicycle dealers.
I can suppose that you know that one of the pioneers in using drones is Amazon, however I have read that other companies such as Dominos 'pizzas have already delivered pizza by drone, the test was carried out in New Zealand.
Medical supplies by drones.
So somehow this initiative by the company Sincronia Logistica has made different deliveries of medical supplies by drones to the IMSS General Regional Hospital II El Marqués located in Querétaro, one of the largest in Mexico and which is only intended to serve to patients with COVID-19.
The delivery of medical supplies using drones positions it as an innovation modality that safeguards the health and well-being of medical personnel, as well as a faster response capacity.
In the midst of all this disaster that the pandemic has caused, I hope that this initiative will be replicated in some way in many countries where the pandemic is doing great damage.
---
---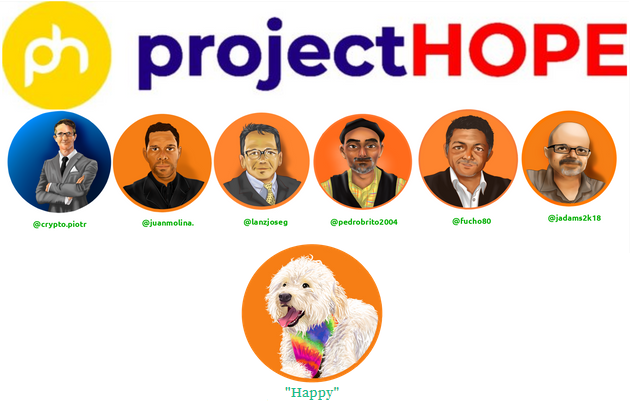 I invite you to meet Multidisciplinary team
---
PROJECT #HOPE An Initiative to give hope!
*Hopefully by now you think that our efforts are worth your support and you'll consider delegating some SP to help us grow. We will be happy to have you on-board our project and in return we share 100% ROI (curation rewards) with all delegators.
We share those rewards on a weekly basis and currently 1000 SP delegated to @project.hope will result with a profit of average 2 STEEM / week (which is slightly more than pretty much all delegating bots are offering).*
#
---
Thanks for visiting, I appreciate your opinion.
"In constant evolution".