Holy wow it's week nine already and what a fantastic week it was, we have had so many great entries I know the judges are struggling as am I.
But this week I am in a little bit of a rush so I will try to keep it short but sweet, so without further delays here is my top 5 judges selection for week 9!
First Place:
I absolutely adored this entry, I was so thrilled to see a new collaboration between our amazing artists. You guys did not fail to impress either, overcoming technical difficulties which always seem to pop up when you're trying something awesome.
Now I simply must say I love this song and it has been so long since I've heard it, whats more it's the first time I've heard it in Spanish as well. So it was new but familiar and you guys just committed 100% and it was really refreshing to see and hear.
@exoelias you have such an amazing voice, such deep and full sound. A beautiful feel and natural texture, its so warm and inviting just fantastic on every level. Then of course a stunning contrast with @eugelys sweet high notes, just an amazing effort from you both and resulting in such a stunning beautiful performance.
An all round amazing effort, fantastic idea and brilliant execution. I am so thrilled to have heard this and for it to be a part of SGL, it's also really exciting to see our musicians working with each other - this is a contest mostly in name and you guys are a perfect example of this <3
From the instant you started I new I was gonna love this and that I did, you just have an incredible vocals and playing throughout. It really is a treat to be able to hear you perform, this was incredible and you just make it all look so effortless.
Your playing is impeccable, I couldn't fault it if I tried. But it is as always your vocals that just steal my attention and I just can't get enough, you have such incredible power just lying beneath the surface. You only bring it out when you want and I just sit here admiring while I wait for the next wow moment.
Your voice is truly amazing, you have some impressive range but its your control that dominates. You also have an incredibly stunning tone to your voice, it just works so beautifully with you playing. I loved every moment and I really hope to see more and soon <3
@eugelys you are just smashing it in SGL lately, you have this intense light that is transferred into your music and makes it infectious. I absolutely adore those harmonies, what a stunning addition to your performance this week. Yet again showing your skills in their best light, with an amazing original composition.
I am loving your original music, there is something to music made by you specifically for you. You can structure things in a way to highlight your best abilities and more making it so it works while you do this, it takes skill especially incorporating it so well.
I am surprised how many originals you have up your sleeves :D but I am very happy that you continue to share them with us, just amazing songs with fantastic performances. I love your vocals, your voice has such a light and happy feel with this song I just can't get enough and as always I really look forward to seeing more and soon <3
Ohhhhh Peter here you go again just smashing it out of the park, wow my friend you have some seriously impressive skills. I love love love this song and you have done it absolute justice with your rendition, I just was hooked from the instant you started.
I couldn't help but bop and sing along even though your version was just acoustic I just couldn't help it, it's to addictive and well done! Really amazing performance and skill represented in a short but sweet entry, I will always be keen to see and hear more from you so hope you can join us again next week!
Fifth Place:
Firstly as an Aussie myself I bow down to the master himself Tommy Emmanuel, this is no easy guy to cover. I have to say the ambiance of the background noises really enhanced this performance, the kids voices came in so clear it was like a memory overlay. Just trippy and it creates a really awesome feel to this song, make it feel more nostalgic somehow.
I am a big fan of your sheer obvious skills and I have to say this week you amazed us yet again, your performances are just so bloody brilliant. You never miss a note, go off beat or anything, it's impossible to fault a performance like that and as I said Tommy Emmanuel is one of the best guitarist's I've ever heard.
You absolutely did this song justice and once again had me sitting there in awe just trying to take it all in, but after several listen through's I am still noticing elements and moments that just make it more amazing! I am absolutely adoring your music and I cannot wait to hear more, its always such a thrill <3
---
Well there you have it, I said I would try and keep it short but sweet and for once I kinda stuck with it lol. But seriously an amazing week filled with difficult choices, so a massive thank yo to all who entered.
Please also remember to head over and check out the other judges top 5's and from me a big thanks to the SGL team @isaria, @zipporah, @joseacabrerav, @pechichemena, @paintingangels and @ausbitbank, you guys kick ass!
Much love to all and until next week keep grooven!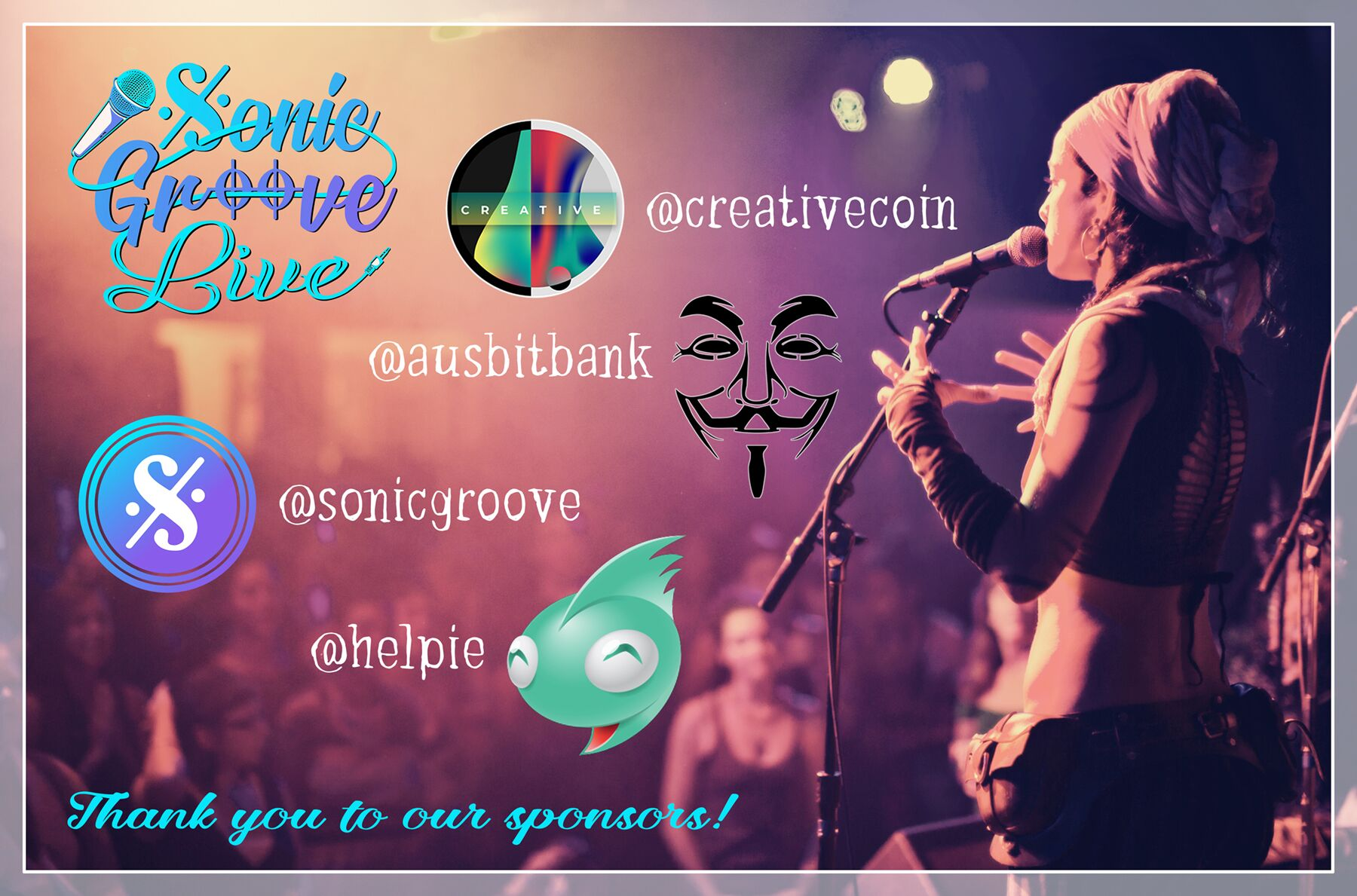 Like what you've read so far?
Check out my story
or follow me on twitter @krystlehaines
Please consider voting @ausbitbank for witness here