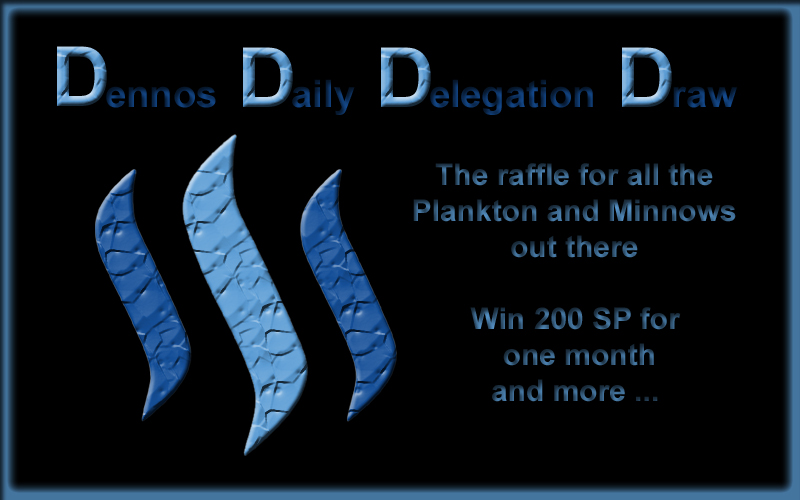 Dear Steemians,
I will take a break from most of my activities here on Steem. I am not happy with the chain these days and my motivation gets smaller and smaller. Not sure what the future holds, but for now I need time to think about everything.
Many thanks for your regular participation in my raffles.
All delegations will remain in place according to the established rules until further notice.
Stay healthy and have a good time here on the blockchain. Maybe it will continue here soon... we'll see.
---
The Winner of DDDD #401:
🎉 🎉 🎉 🎉 🎉 🎉 🎉 🎉 🎉 🎉
!!! Congratulations @long888 !!!
Congratulations!
🎉 🎉 🎉 🎉 🎉 🎉 🎉 🎉 🎉 🎉
In addition to a 200 SP delegation for one month
you won 1.077 SP for an indefinite period.
Your 201.077 SP delegation will go out shortly.