---
Hello everyone.
I present you "Atlantis", a short 3-minutes #skateboarding film.
This film is all about me getting over my fears skating a certain objective at the skate park after a hard slam in which I hit my head hard about 6 months ago.
The title is inspired by the song I used for this film which is "Atlantis" by Donovan. Even though this is not the original version I really love how this version captures the magic of this song.
Enjoy it my friends.
Thank you all for watching and supporting me my friends and if you want to see more skateboarding check out our awesome community on Steem called "Steemskate" in which you actually own your content and getting paid for it.
Hit the sign up button and join the fun.
Here is the link
https://goldvoice.club/steem/@knowhow92
Instagram : https://www.instagram.com/haris_housos/
Youtube (Brave Browser creator) : https://www.youtube.com/user/pwrepous...
Greek Youtube channel (Brave Browser creator) :
https://www.youtube.com/channel/UCJTN...
Twitter : https://twitter.com/theocharis_ch
Palnet : https://www.palnet.io/@knowhow92
Creativecoin.xyz : https://www.creativecoin.xyz/@knowhow92
Steemace : https://www.steemace.io/@knowhow92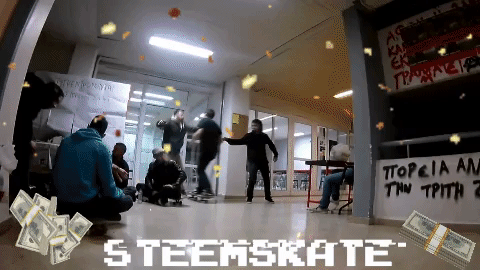 ---
▶️ DTube
▶️ YouTube