Note: 50% of payout is donated to charity via @worldsmile account
|
|-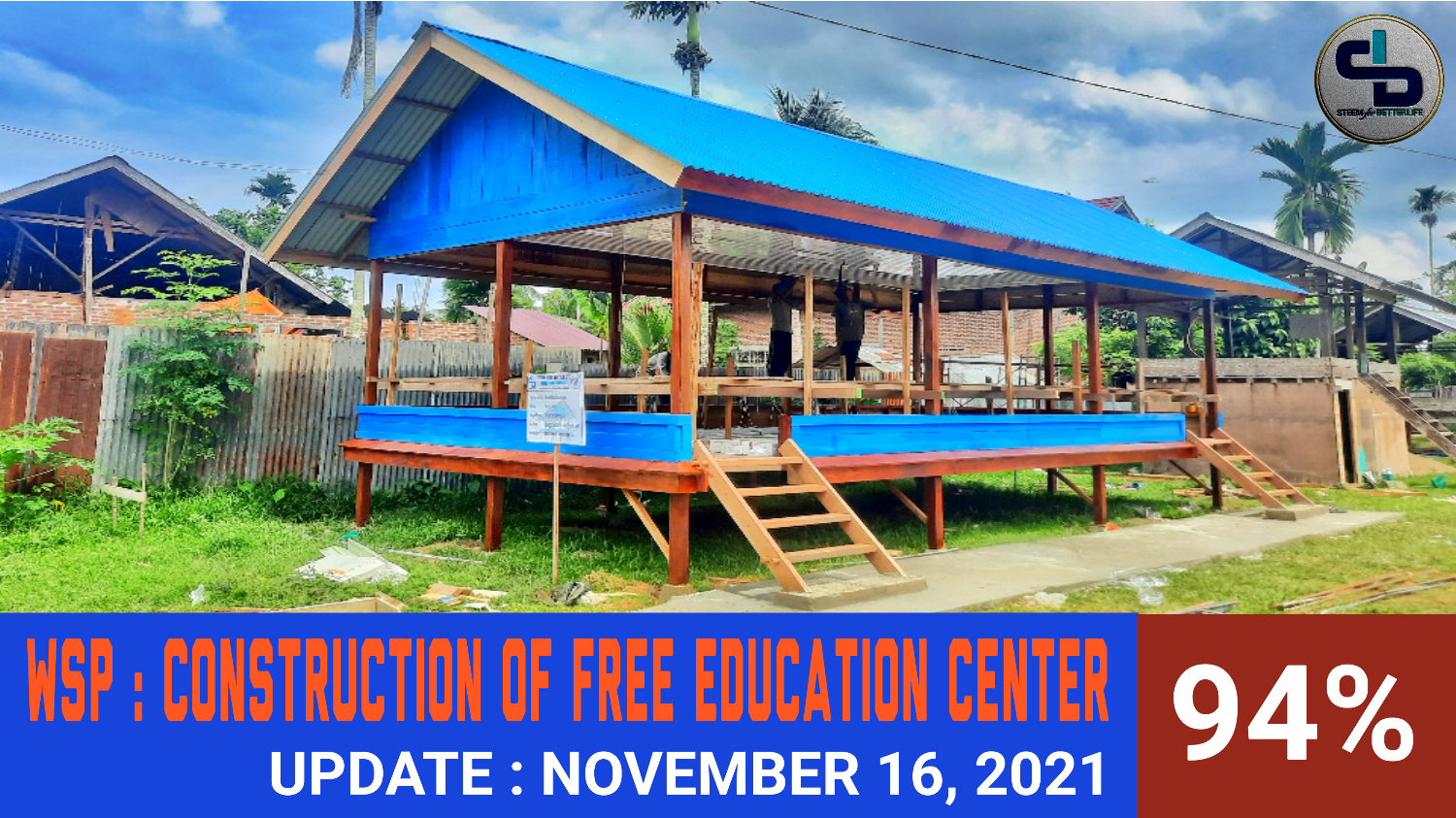 World Smile Project : Construction of Free Education Center
|
|-
One by one, the 12 main jobs of building a free education center were completed perfectly. There is one additional work, namely the casting of the front area of this development has also been completed. This front area has a volume of 12 meters x 2 mx 0.15 meters, where we added this as a support for the stairs, a clean front area and of course a limit for shoes.
Then today the work continues to install the ceiling, where the area under construction has been completed, for the outside area of the building it is estimated that it will only take a maximum of 1 day to be completed perfectly. Apart from that work, today the painting of the outside area will be completed. And for painting the inner area is also expected to be completed in 1 working day.
Installation of the main current from the electricity or electricity meter will be carried out at the final stage after the ceiling and painting work is completed. This job only takes 4 hours if it is estimated at the latest. From all the remaining work that is being done, it can be concluded that after conducting a construction engineering analysis, the construction of a free education center has reached 94%.
The target for the completion of the work from the construction of the free education center this time, if there are no problems, is at least 3 to 4 days. This refers to the final cleaning work or also called finishing.
Below I also attach in a table form about the 12 main jobs that have been, are being and have been completed by the workers with the code Complete which means it has been completed perfectly, Almost Complete which means being done and almost finished, and On Progress is the work to be done in the near future and the material inventory is already on site.
Apart from the table I explained, I also attach photos of the progress achieved as of today for the public to consume for the sake of transparency of the World Smile Project program.
Table of the main types of work from the construction of the Free Education Center
|
|-
Number |Type of work | Notes
| - | - | -
1 | Pole or Column | Complete
2 | Lower Beam | Complete
3| Floor Adhesive | Complete
4 |Floor| Complete
5 |Wall| Complete
6|Top Beam|Complete
7|Trestle|Complete
8|Roof|Complete
9|Stairs|Complete
10|Ceiling|Almost Complete
11|Electrical installation|Almost Complete
12|Painting|Almost Complete
Progress of Free Education Center Development As of November 16, 2021
|
|-
Perspective |Present Condiition
|-|-
Front View|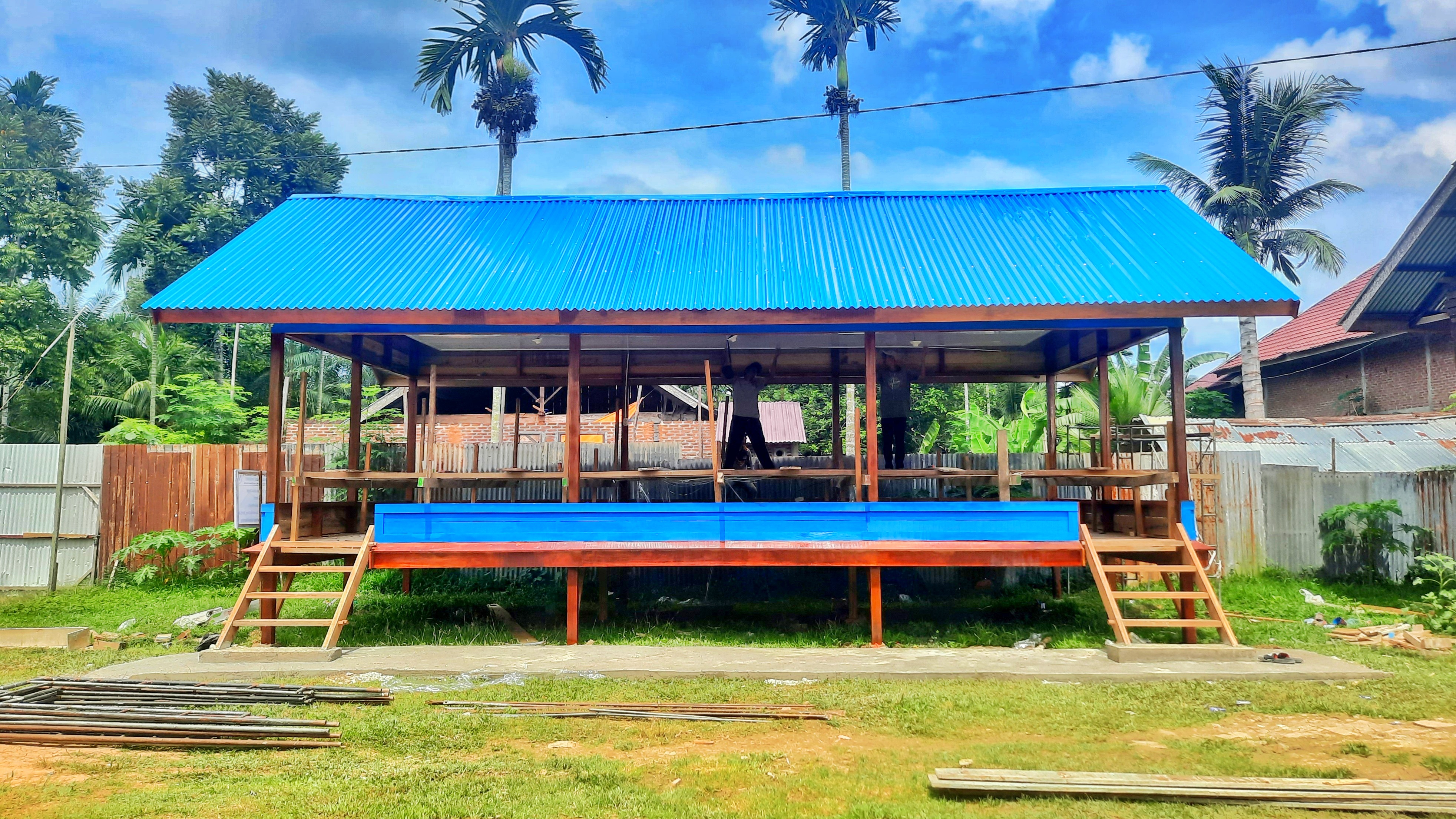 Front and Right View|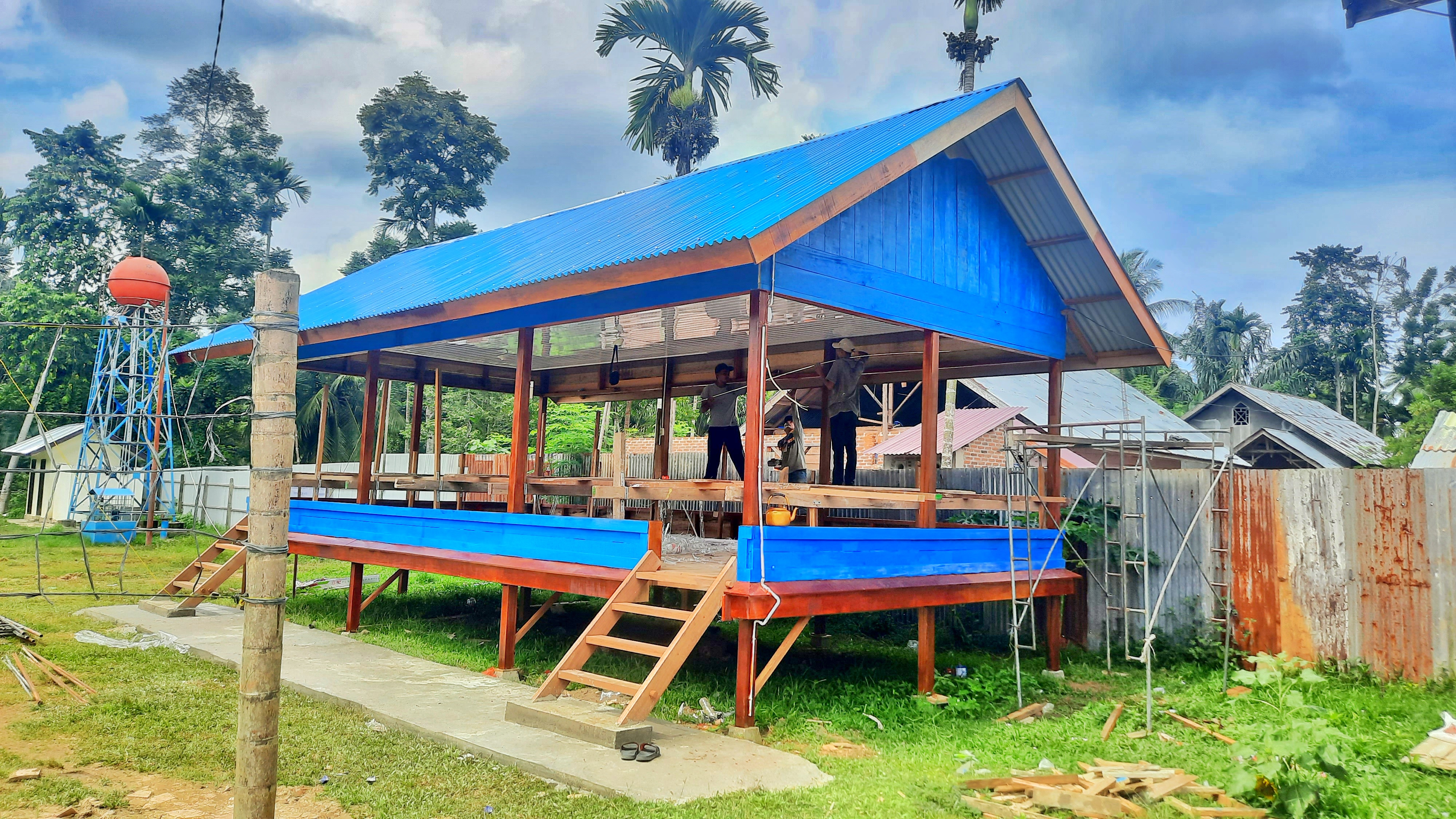 Right View|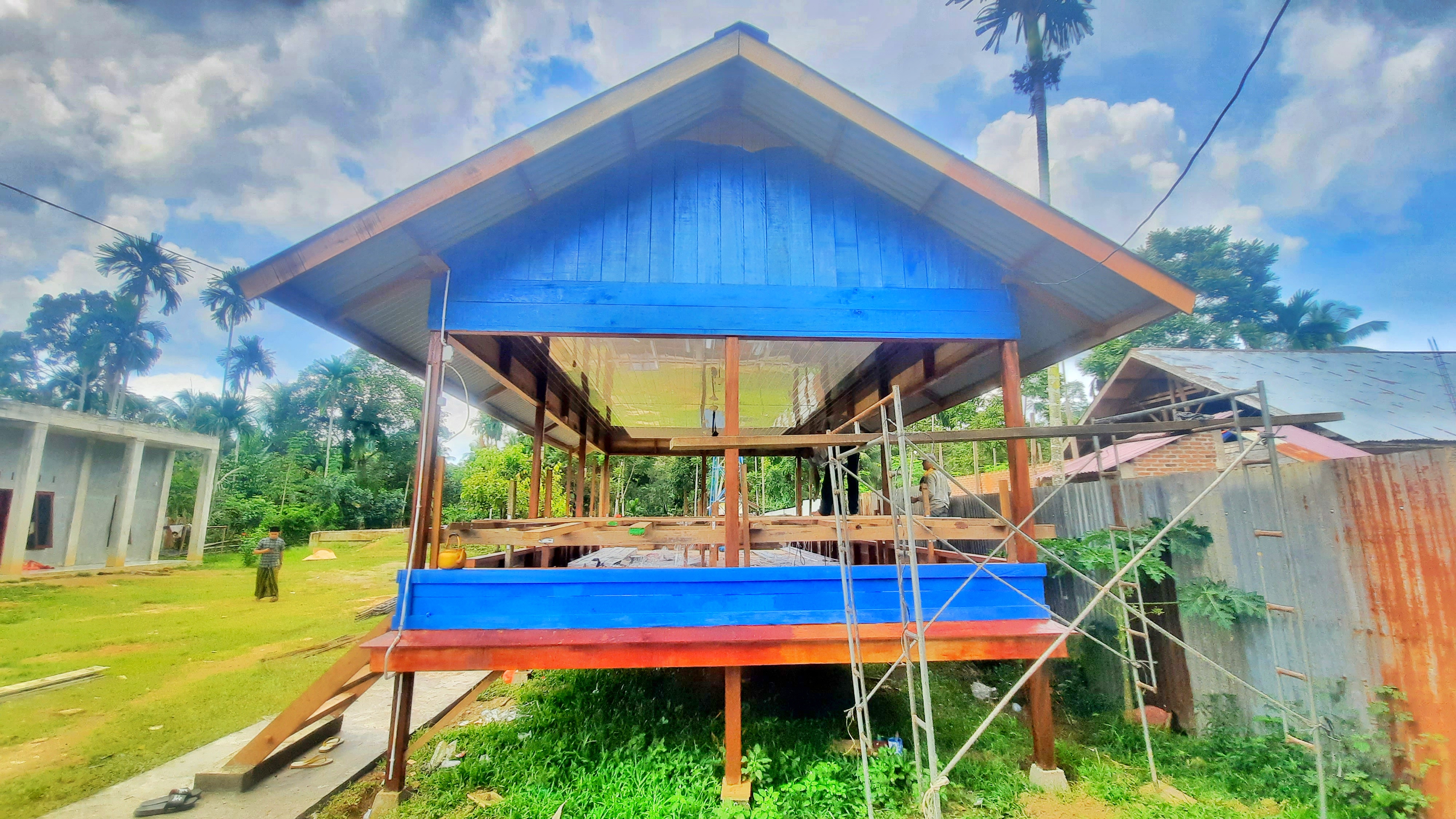 Front and Left View|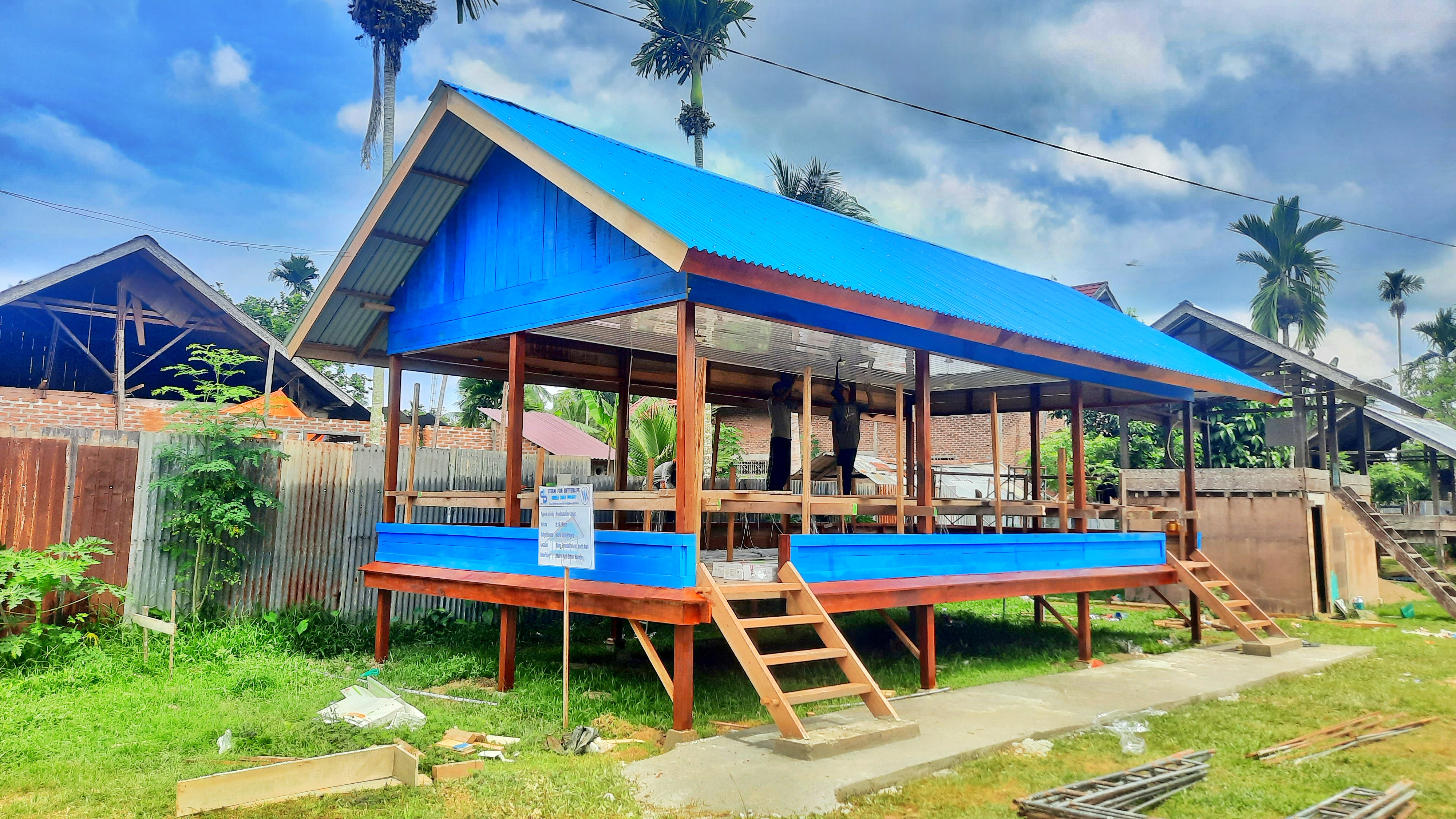 Left View|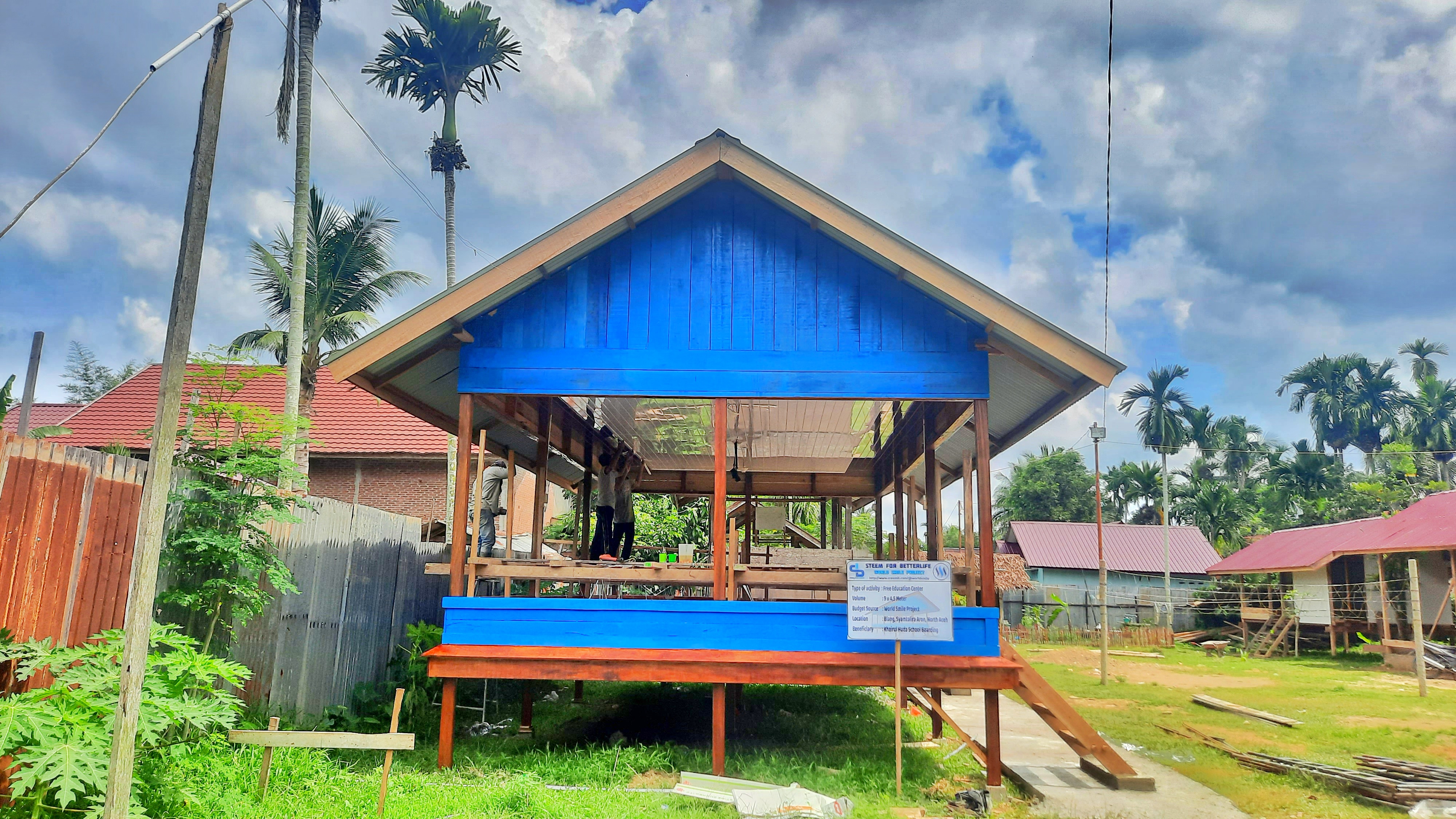 Related conditions other than the appearance of the development
|
|-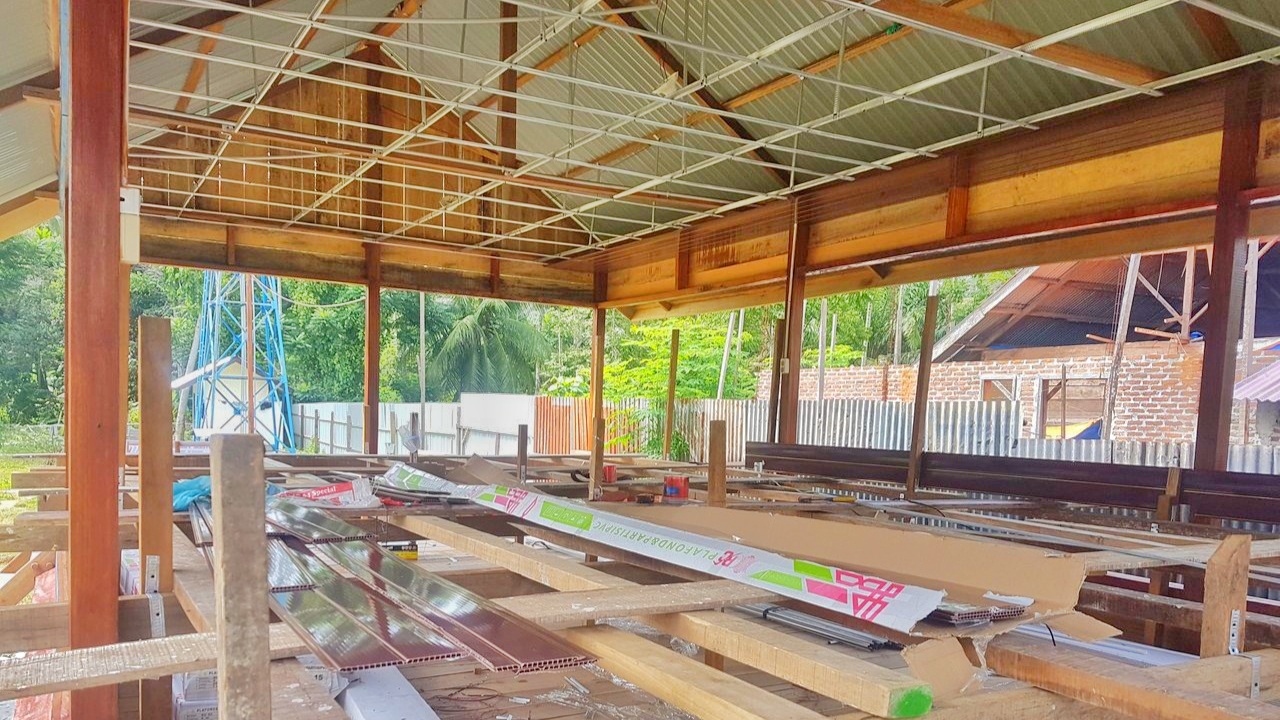 |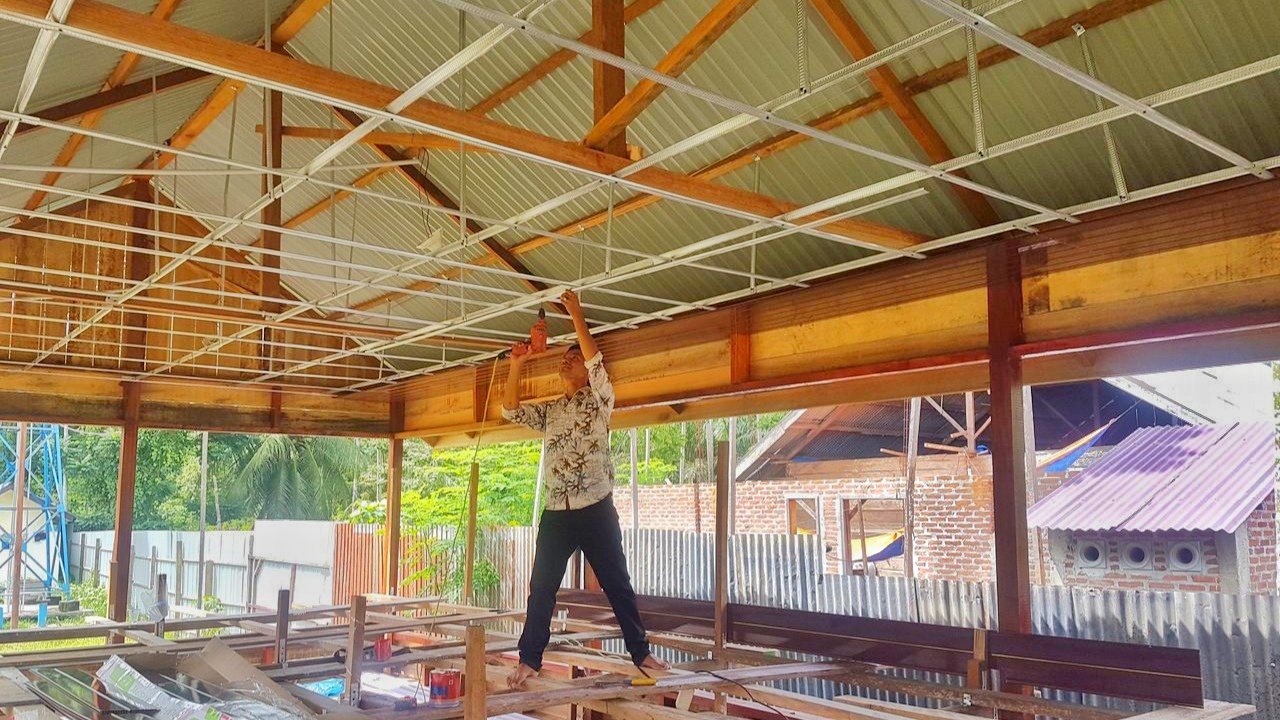 |-|-
Ceiling Installation|Ceiling Installation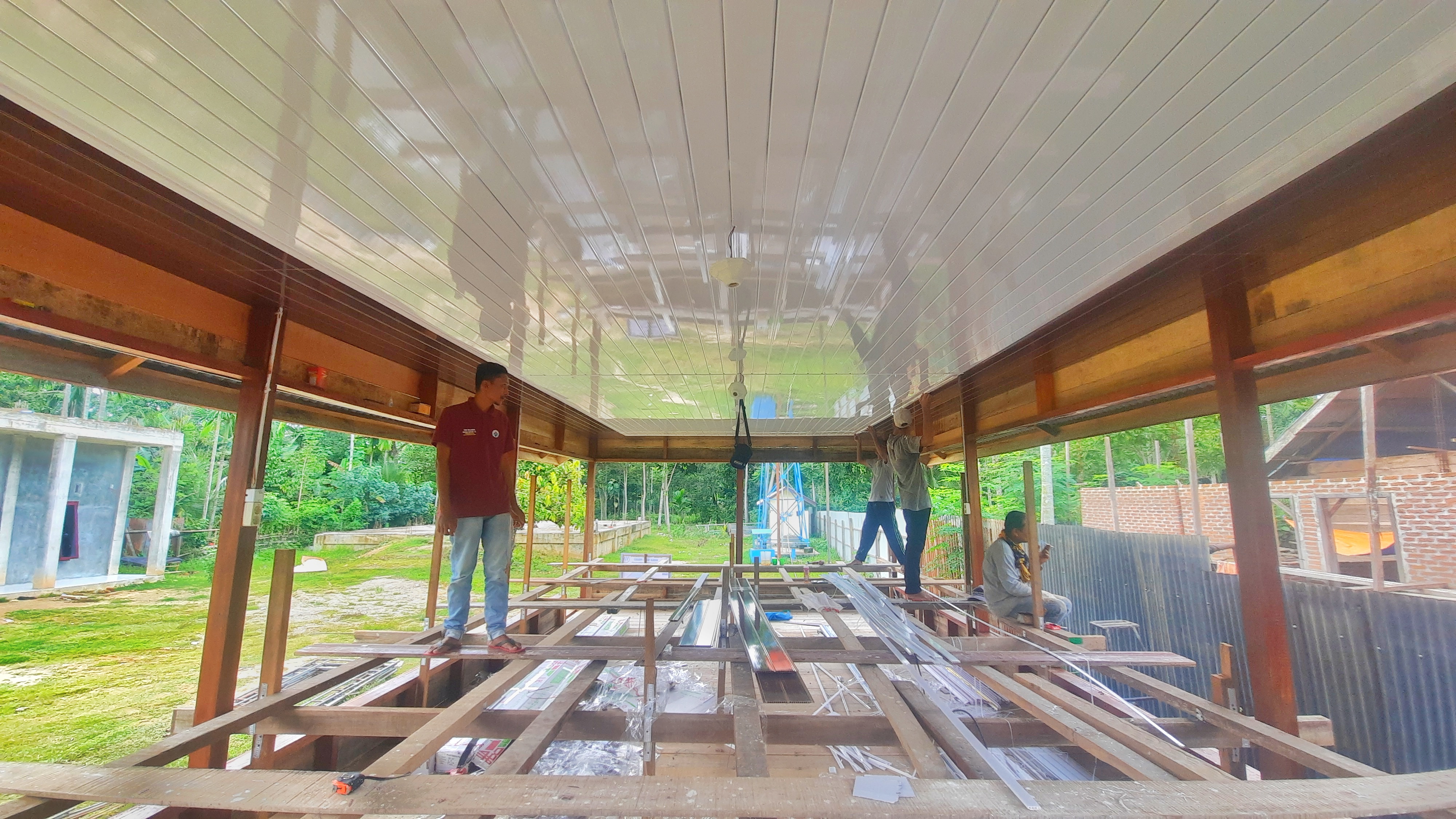 |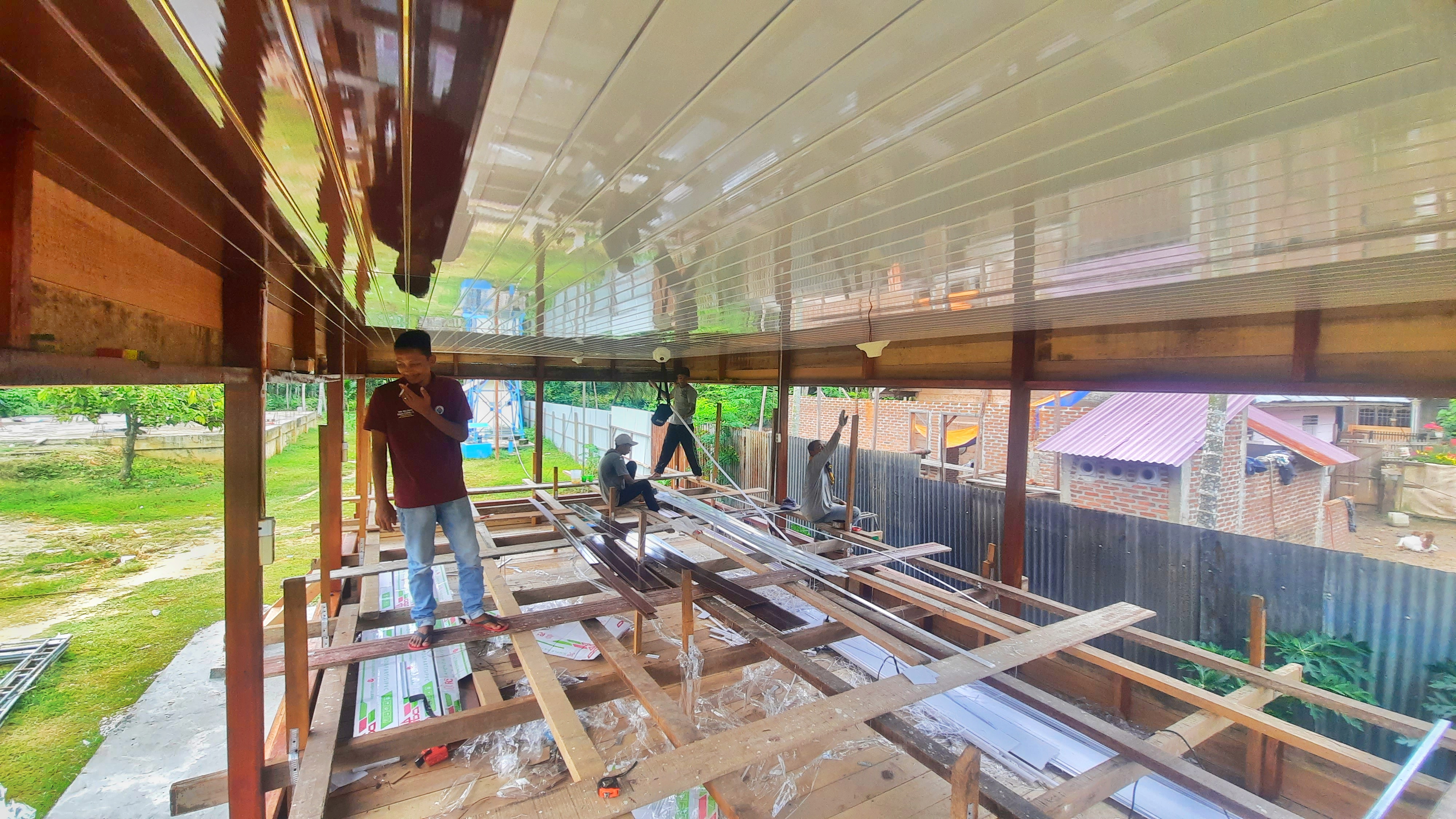 Ceiling Installation|Ceiling Installation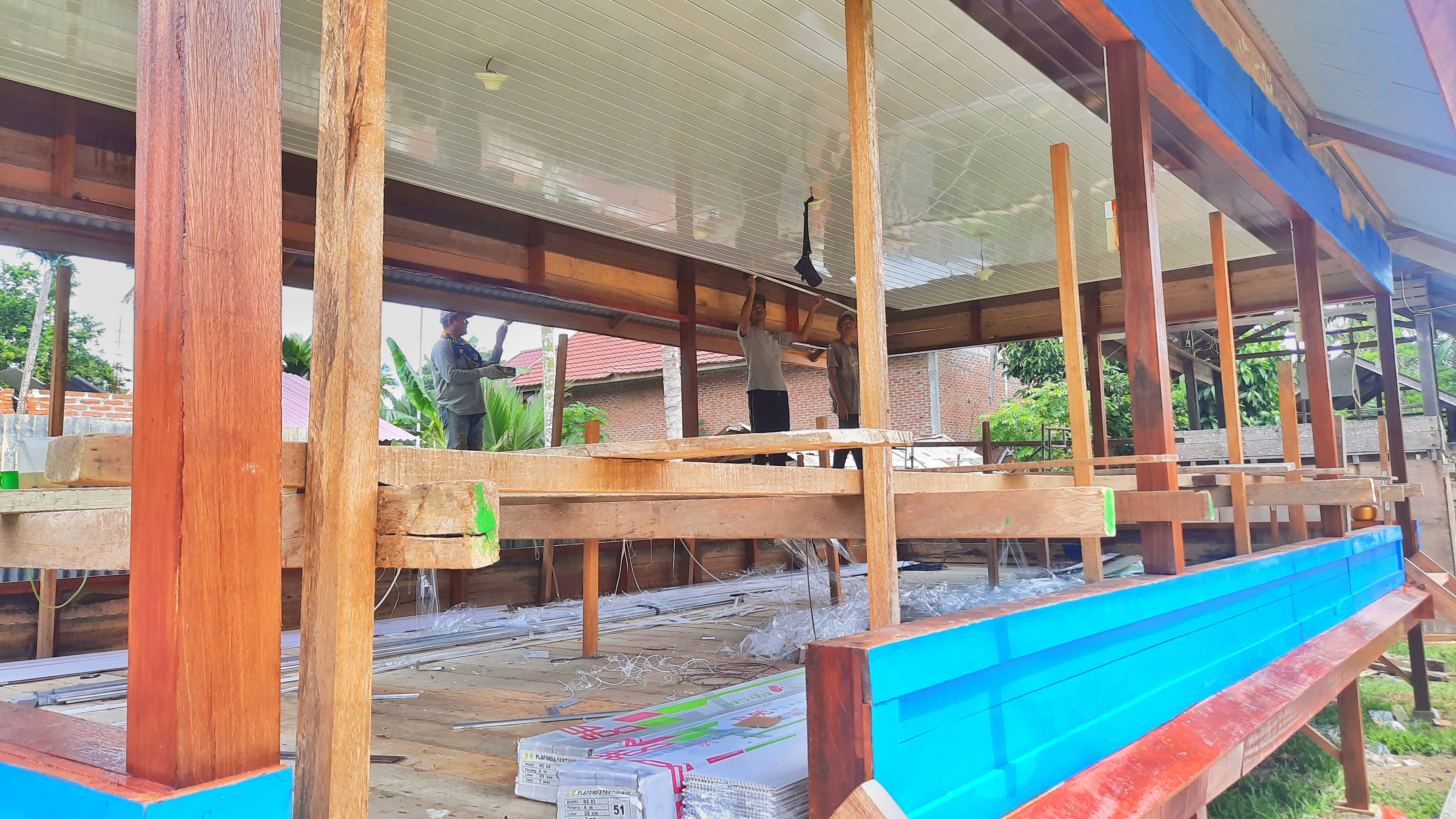 |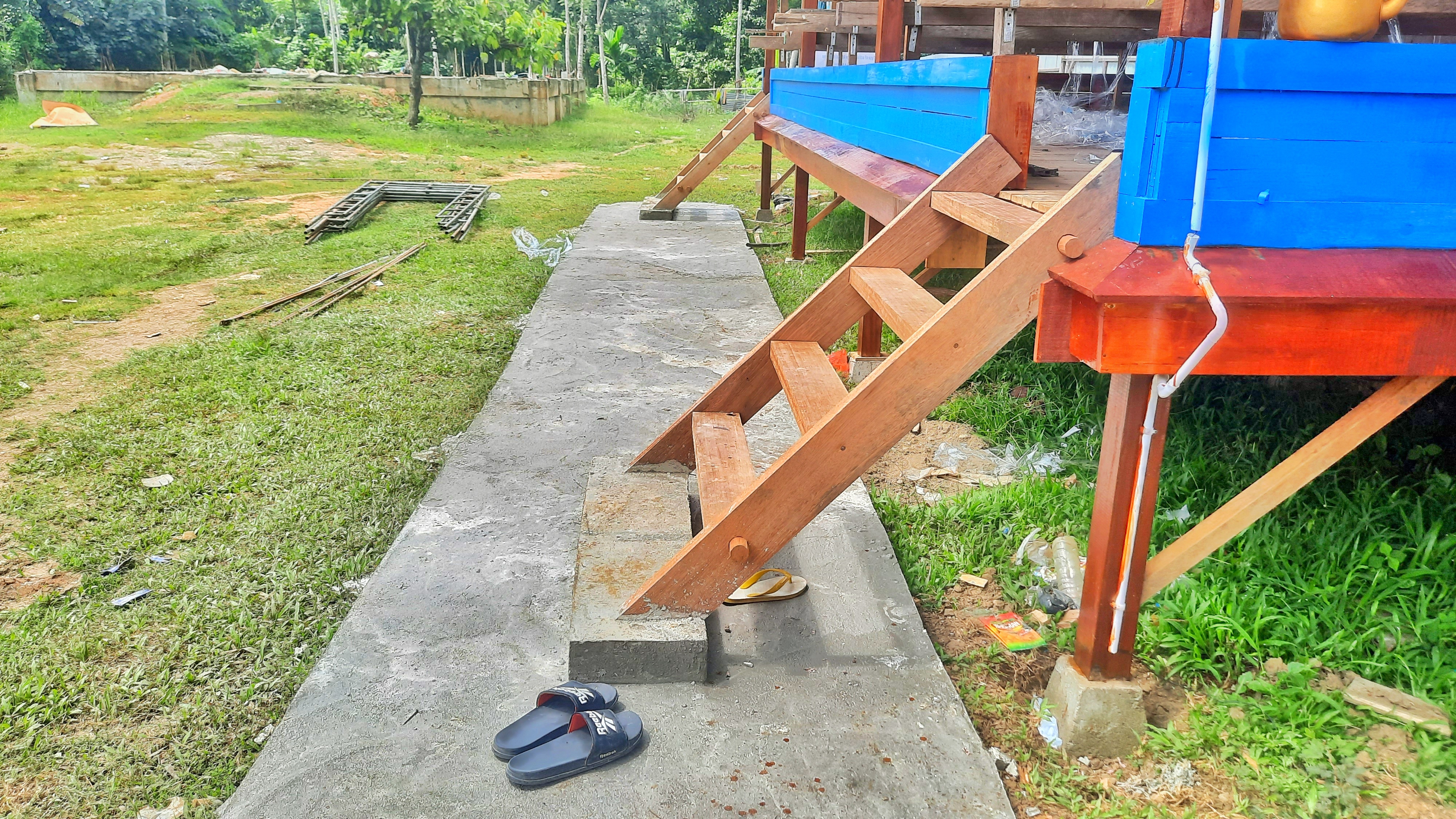 Inner Area|Front Area
MAIN INFORMATION FROM WORLD SMILE PROJECT
|
|-
Project Name | Free Education Center
| - | -
Beneficiary | Khairul Huda School Boarding
Address | Syamtalira Aron, North Aceh - Indonesia
Related Links

- World Smile Project : Construction of Free Education Center - Update November 14, 2021
- World Smile Project : Construction of Free Education Center - Update November 11, 2021
- World Smile Project : Construction of Free Education Center - Update November 09, 2021
- World Smile Project : Construction of Free Education Center - Update November 04, 2021
- World Smile Project : Construction of Free Education Center - Update November 01, 2021
- World Smile Project : Construction of Free Education Center - Update October 26, 2021
- World Smile Project : Construction of Free Education Center - Update October 24, 2021
- World Smile Project : Construction of Free Education Center - Update October 20, 2021
Note:

- Construction progress updates will be presented for budget transparency
- Completely update budget expenditure can be seen in @miftahuddin's post (Free Education Center)
- Total Budget Revenue and Expenditure from the World Smile Project is handled by @heriadi and @irawandedy
- All documents have been authorized by the relevant parties
- Documents in the form of photos or writing must have permission from World Smile Project team
*
Cc : @steemcurator01 @steemcurator02 @pennsif @el-nailul @mariana4ve
Thanks @klen.civil