Hello my dear and appreciated fantastic women of steemwomens today I began to make arrangements in my house, which was already 4 years old that I did not make a sweetie due to the high cost of things, well thanks to steemit and she is beautiful community I have managed to buy a few things to fix my house, totally grateful to this beautiful community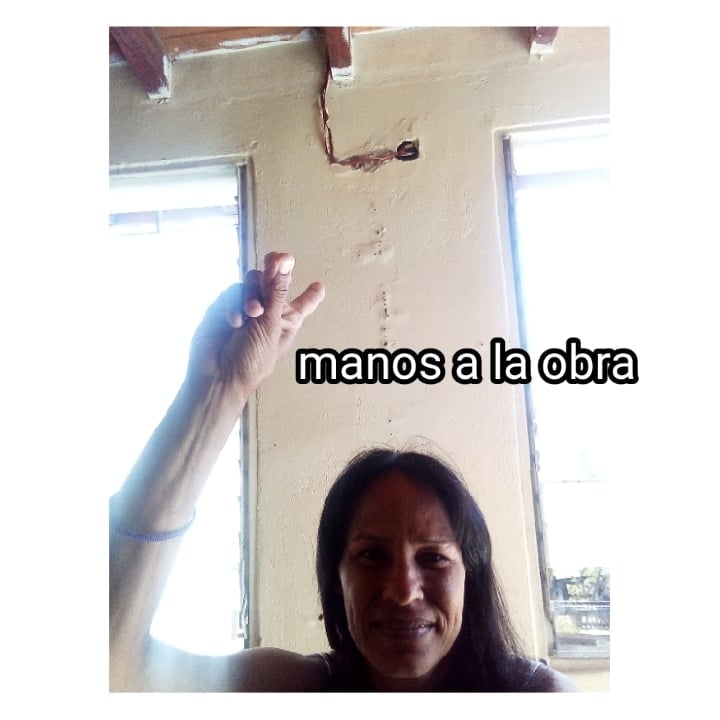 I managed to buy 1 kilo of white cement, 1 gallon of water-based paint and the enamel for the metal bars and door.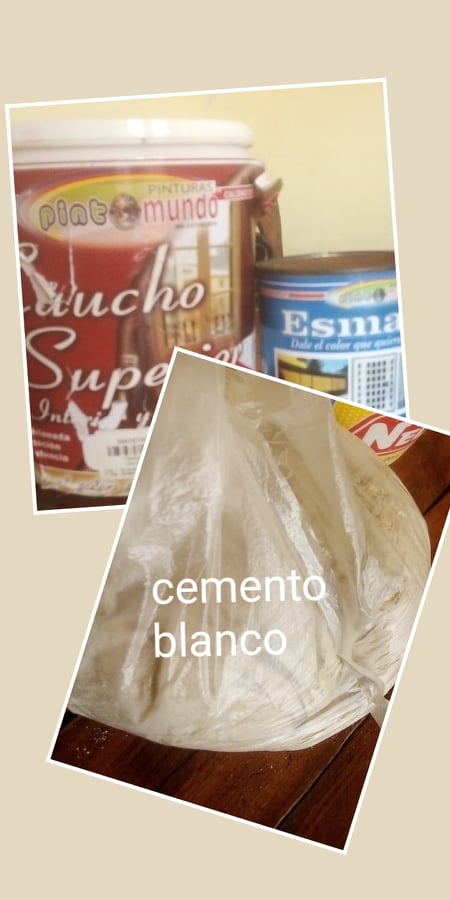 I started covering all the holes in the wall in particular, the largest covering the one that leads the cable to the ceiling
lamp, that ugly hole has been like this for 2 years but finally I will be able to fix it myself, these are the walls of the room all the holes that have been made throughout the years, my little house we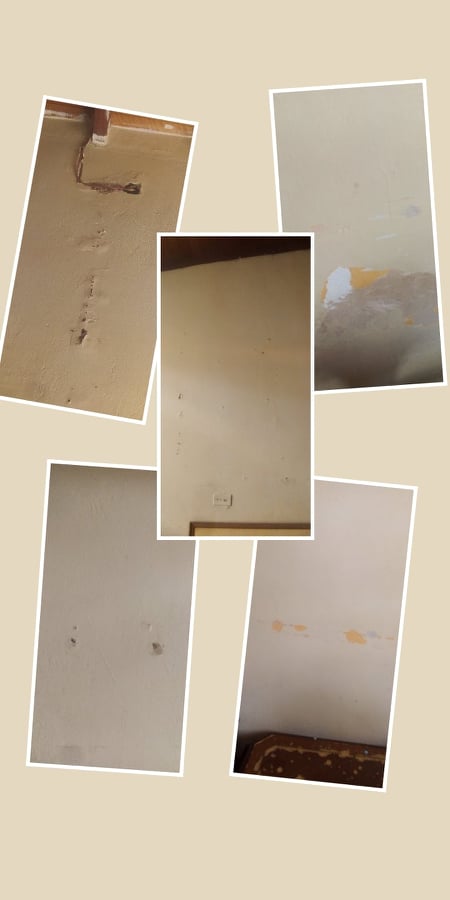 Women we can, I could and this is just the beginning, in a disposable pot you add only white cement and watr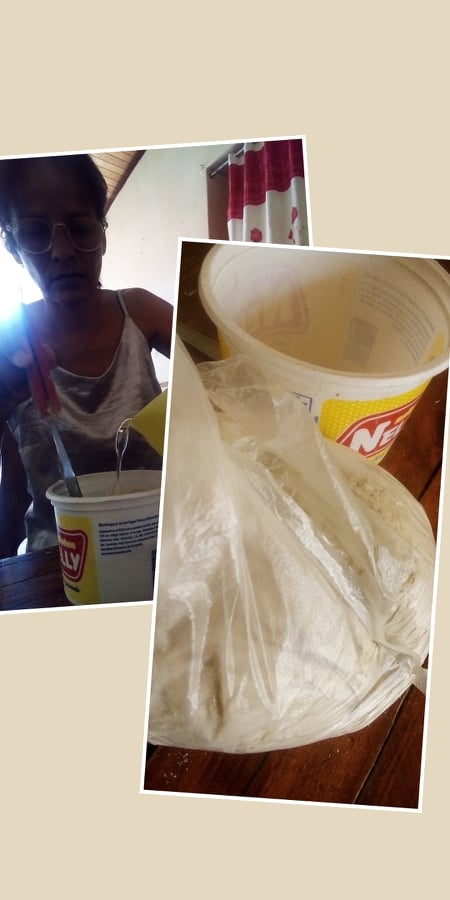 With a spatula I began to cover all the flaws in the wall, including the largest and the one that made me most pensive, and that's how my job went.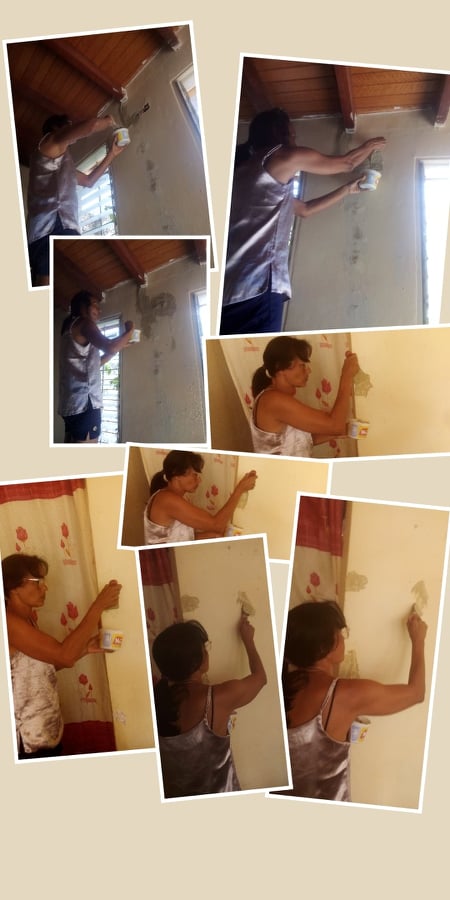 When drying, pass the sweeping brush along the walls to remove the excess cement and that is how it remained.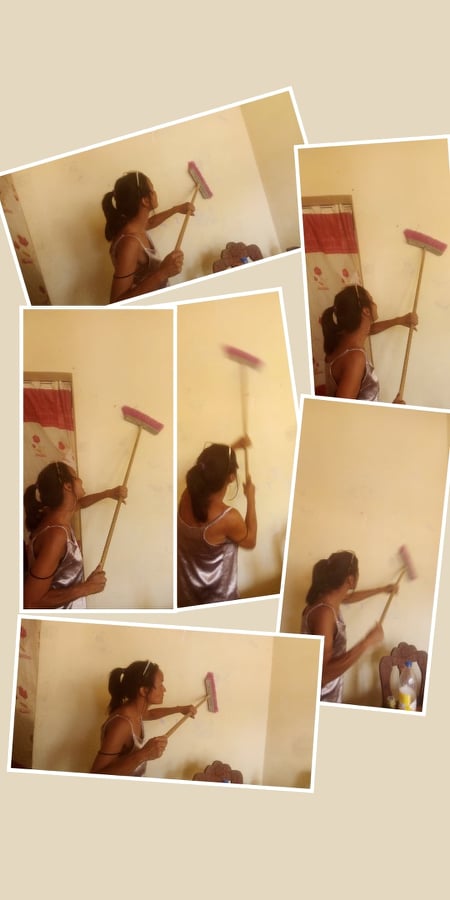 This is how my work ended today, thank you again my beautiful community for the support provided, another day I will go to paint and show you how I finish, I will show that we can too, and why not, we are great, we are strong, we are women, great warrior women For nature.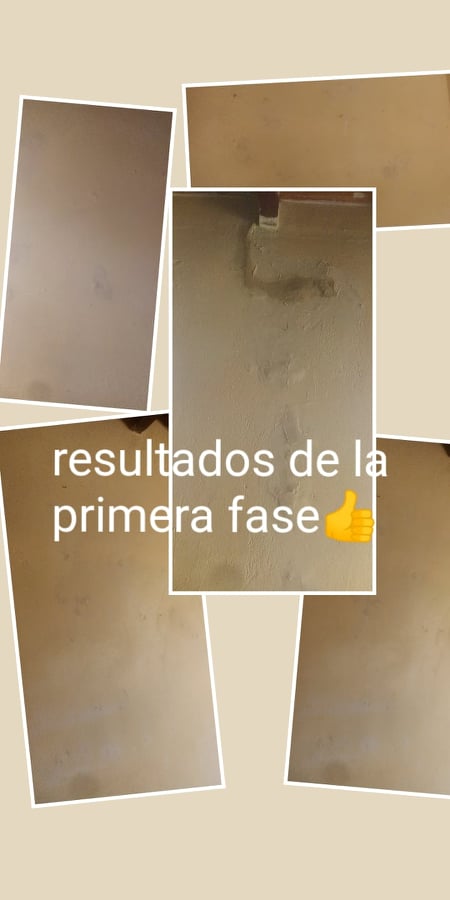 Better life with STEEMIT