All of my posts up to now have been about our successes but I think that is a bit misleading. The fact of the matter is that some of our projects fail and by "projects" I mean medical rescues.
WARNING: SOME PEOPLE MAY FIND THE FOLLOWING IMAGES DISTURBING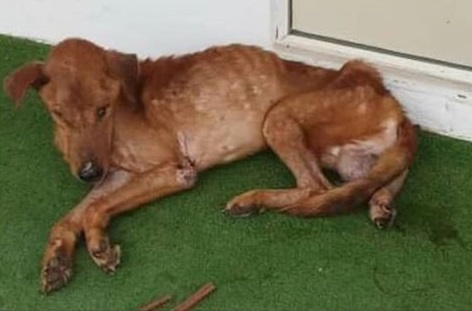 We had received a few reports about a dog that was sleeping and hanging around a local Krabi business that was in pretty terrible shape but no one gave us very great information about where he was and what sort of shape he was in. When we finally did receive this information and go to check the state this poor fella was in was extremely shocking and tragic.
Apparently, he had been quietly suffering at this establishment for 2 weeks. I am intentionally avoiding the name of the business but I think that the level of apathy that the people working there had towards him is somewhat representative of the indifference that many people have towards homeless dogs in Thailand.
He was emaciated, starving, dehydrated, and had a massive cancerous tumor on his underside. We don't know if anyone was feeding him but when we approached him he would show his teeth but was too weak to do any more.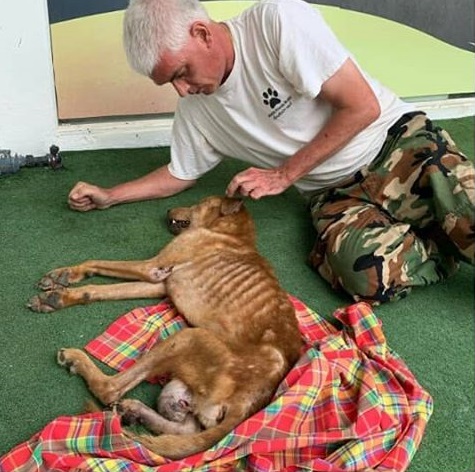 A local kind soul offered to pay for all of the medical expenses but sometimes time is just as important as money. We saw some improvements in the few weeks that he remained with us, but the cancer was too widespread and we were unable to save him. It was truly a sad day at Krabi Animal Welfare because normally our rescues are cause for celebration.
He never had a name and although I can't say for sure I would imagine that his life began with suffering and remained that way for the entire short time that he was on this earth. The only solace that we have is knowing that during his stay with us was probably the most comfortable and happy that he had been in his short life.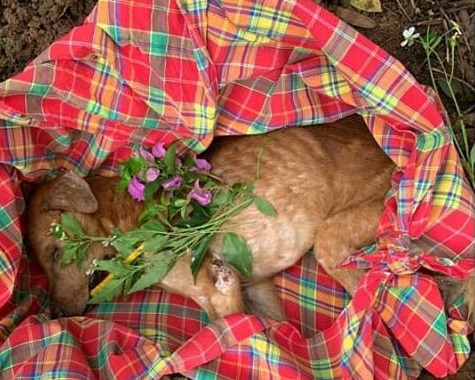 This is why we fight. This is why we don't give up even when we don't have the financing to continue our efforts, this is why we will always do whatever we can to help these poor souls that don't really have a great chance at happiness in life.
---
เราได้รับรายงาน2-3ครั้ง ภายในเวลา2 วันที่ผ่านมาเกี่ยวกับสุนัขที่น่าสงสารตัวนี้##น่าเสียดายที่เราไปถึงที่นั่นช้าไป#เห็นได้ชัดว่าเขาทุกข์ทรมานกับโรคมะเร็งมานานแล้ว💔ความจริงที่แสนเศร้าคือ#สุนัขตัวนี้อยู่ที่สถานที่นี้เป็นเวลาถึง 2 สัปดาห์ แต่ไม่มีใครมีใจอันเมตตาที่จะติดต่อใครเพื่อช่วยเหลือเขา เพราะหากมีใครทำอะไรเพื่อช่วยเขาในระยะเวลา 2 สัปดาห์ที่ผ่านมา#เขาอาจมีโอกาสรอดชีวิตมาได้#เราไม่สามารถช่วยกรณีย์เช่นนี้ได้ เพราะเขาต้องการ การรักษาระยะยาวและเงินจำนวนมาก#ได้โปรดติดต่อหรืออีเมลหาเราถ้าคุณรู้เห็นสัตว์ที่บาดเจ็บและต้องการความช่วยเหลือ เราจะไม่สามารถช่วยได้หากไม่มีใครติดต่อหาเรา#ขอขอบคุณทุกท่านที่เสนอช่วยค่ารักษาสุนัขจรจัดตัวนี้โดยเฉพาะ นายเรโน ผู้ใจดีมีเมตตา และอาสาสมัครผู้ใจดีของเราที่ให้ความช่วยเหลือ
---
If you would like to see how you can help out, or simply spread the word, please visit our website at
If you are in a position to help us financially, that would mean even more. Thanks to all for reading!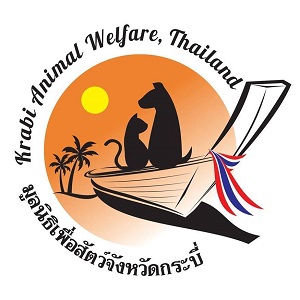 Krabi Animal Welfare is a charity run entirely by volunteers and are a registered non-profit organization. We aim to relieve the pain and suffering of dogs and cats within Krabi Province.
เป็นผู้สนับสนุนรายเดือนหรือบริจาคครั้งเดียวได้ที่: