The famous Tiger Cave Temple is one of the largest temples in all of Thailand. Inside the walled complex is a relatively massive amount of land and dozens of shrines including the tallest stupa I think it is called in the entire country. This large amount of land also means that this is a popular place for people to unfortunately drop off unwanted animals.
There are scores of dogs living here and this is an area that we focus on very closely because the monks are very receptive to helping us by tracking which dogs are new and while they very rarely bathe the dogs or anything like that, they do their best to ensure that the animals are fed.
We like to turn up every now and then to check on the dogs to make sure there isn't an outbreak of disease and also to locate any new females and take them off, temporarily, for sterilization. We also like to hang out a bit, get to know them, and give them a treat or two.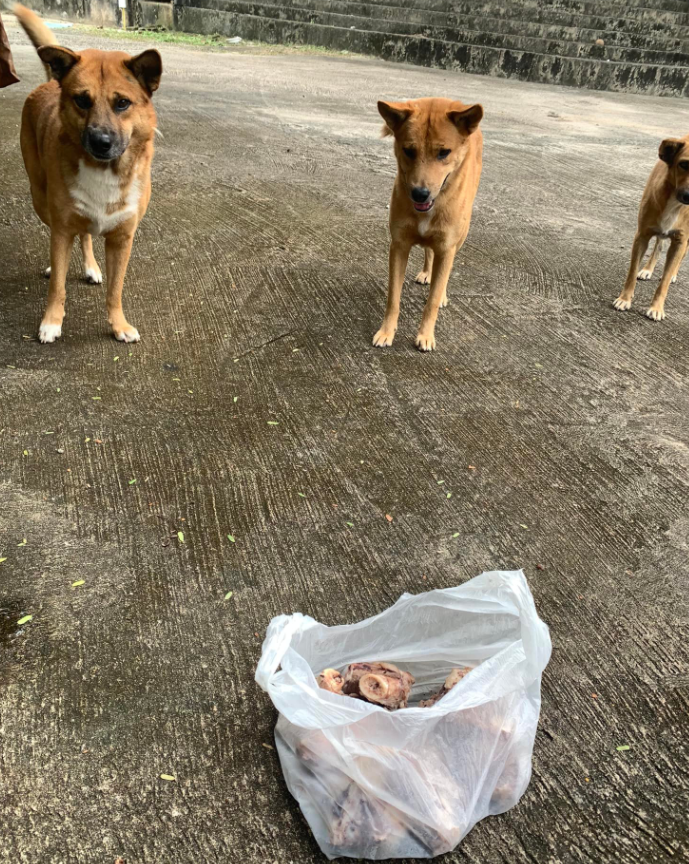 We recently found a butcher that donates the bones from his work to us and this ends up being a wonderful treat for the semi-homeless dogs of Tiger Cave Temple. I was pretty impressed how these dogs that barely know me were very obedient and left the bones alone until they were told they could have one. Let's just say that this particular treat was a big hit with all the 4-legged boys and girls at the temple.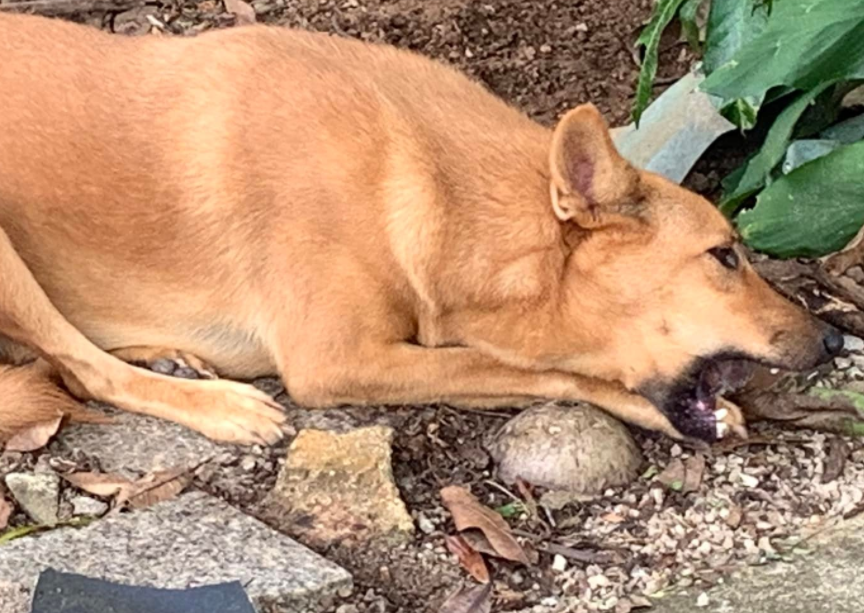 Upon receiving their treat every one of the dogs headed off in separate directions to enjoy their bone in private. It's kind of funny actually but this is a natural instinct of dogs that really isn't taught, it is just hard-wired into their DNA.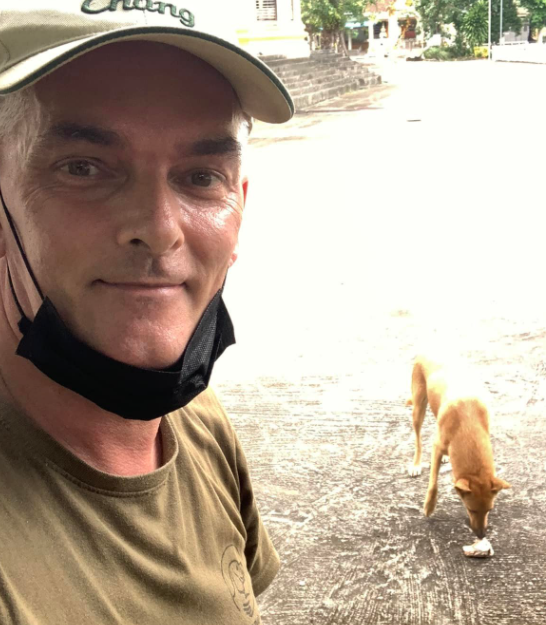 This was the first time that we had done this and it was so well-received that I am quite certain we will be doing it again in the future.