We are a non-profit organization that depends on donations in order to operate and continue our work to help the suffering stray animal population in our region and sometimes funding can be a bit difficult to come by. It is understandable that people, including animal lovers, would feel more inclined to donate towards a cause that is more local. But an old friend and past Krabi visitor has decided to support our cause despite the great distance between us.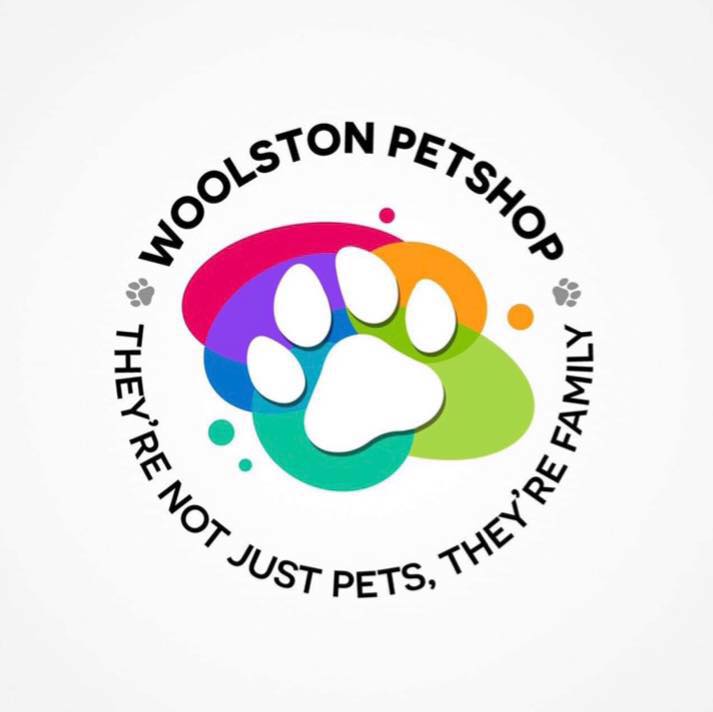 By putting up donation jars in the shop we have managed to gather nearly 100 pounds of desperately needed funding. While this might not seem like a lot, it may surprise you how far this relatively small amount of money can go in Thailand into helping the most vulnerable four-legged friends.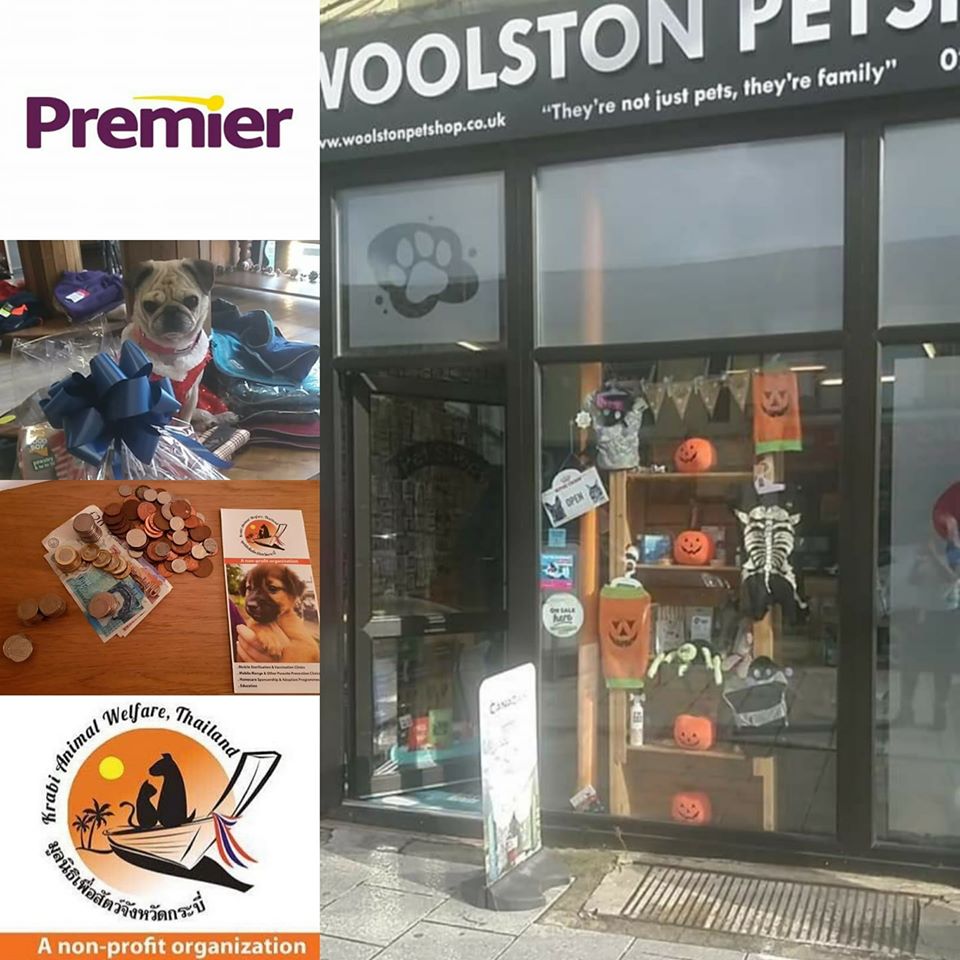 The donation jars are still on the counter and we are just so grateful to Laura Collins and the rest of the crew over at Woolston Pet Shop which is located a long way from Krabi, all the way over in Barnesdale, Southampton, U.K. Laura went an extra mile for us by auctioning off one of their custom-made doggy baskets for our cause.
Your generosity is just incredible and I hope you realize how much good just a little bit of help can do for the Krabi region.
If you are in the Southampton area and are in need a pet shop, hopefully you will consider Woolston's!
---
ขอขอบคุณ Laura Collins ร้าน Woolston Petshop Ltd และ Premier Barneslane ที่ให้การสนับสนุนเราอย่างต่อเนื่องในการรวบรวบเศษเงินจากลูกค้าของพวกเขา Laura ยังประมูลตะกร้าสุนัขแสนน่ารักใบหนึ่งของเธอเพื่อเราด้วย! ขอขอบคุณพวกคุณมาก ๆ แทนบรรดาสุนัขและแมว
---
If you would like to see how you can help out, or simply spread the word, please visit our website at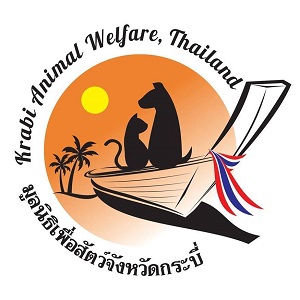 Krabi Animal Welfare is a charity run entirely by volunteers and are a registered non-profit organization. We aim to relieve the pain and suffering of dogs and cats within Krabi Province.
เป็นผู้สนับสนุนรายเดือนหรือบริจาคครั้งเดียวได้ที่: