I see that this community is not terribly active: Hopefully that will change. In the meantime I can't really find any other relevant communities so this might an attempt in vain for some conversation but I am going to post it anyway.
The story of "Pumpkin" is story that appeared to have a happy ending but then Covid got in the way. Pumpkin has been with us since nearly the start of our organization. When we discovered him he was crying in the middle of the street and was one of our first rescues. He has been through a lot, he has been attacked by other street dogs, has been bitten by a snake, has been hit by a car, was poisoned by what is bound to be a terrible person, has had mange so terrible that he had almost no hair left, had multiple infections and even a cancerous tumor that had to be removed. He never stopped fighting for life though and the fact that despite all of this he still has a pleasant disposition towards humans is just a testament to how wonderful dogs are as creatures.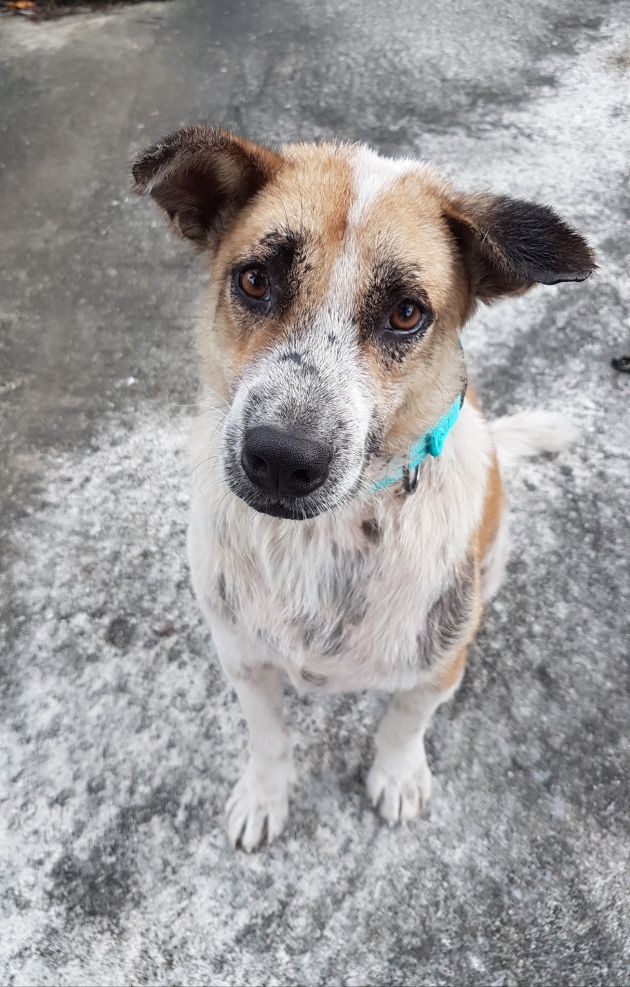 I have intentionally not included any of the "before" pictures because they are just too gruesome but even we didn't think that he had much of a chance of survival. This was back in the days when we were flush with cash and had plenty of volunteers due to the once thriving tourism of Krabi. We nursed him back to health and although he still has a few bald patches on his coat from the intense mange infestation, he looks and feels so much different than when we first met him.
We were able to find him a "forever home" overseas but then Covid set in and the flights were all cancelled, talk about terrible luck. We love having him around but would like it even more if his adaptors in Ireland were able to receive him. In the past we would get a flight volunteer to fly on the same flight as the animal (which many airlines require) but with the near complete absence of passenger flights going anywhere abroad, this is not a possibility at the moment, nor will it be in the foreseeable future as Thailand doesn't appear to be opening any time soon and even when it does, it will not be at the levels that it was before for quite a while.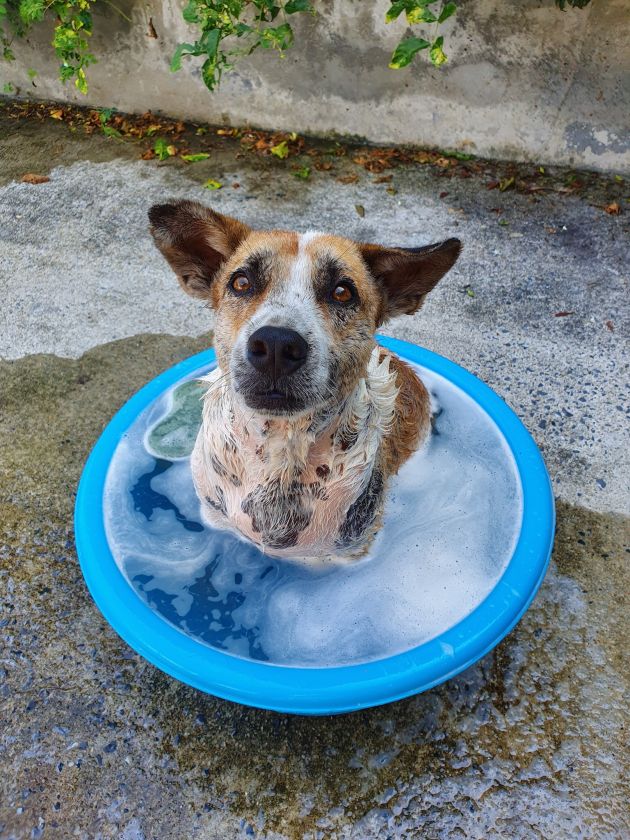 The cost of getting Pumpkin to his forever home is much higher at the moment but it doesn't mean that we are not going to try to help expedite the process so he can start his life where he will be cared for the way that he deserves. Unfortunately, Krabi Animal Welfare is already in a dire financial situation due to Covid and we cannot cover these costs ourselves: We can barely cover our operating costs as it is and those of us that are involved locally regularly dip into our own incomes just to "keep the lights on."
A GoGetFunding initiative has been setup and we would like to draw as much attention to it as possible in the hopes that some kind souls out there will contribute a bit of money if they can in order to assist in getting this lovely little angel who defied all odds and survived despite the chances of that were very much working against him.
If there is any way that you can help out, even if it is simply sharing the link to the funding page, it would be appreciated immensely. Can you help us get Pumpkin to his new home?
---
น้องพัมกิ้นและเจ้าของน้องอยู่กับมูลนิธิเพื่อสัตว์กระบี่มาตั้งแต่ช่วงเริ่มต้น น้องเป็นสุนัขตัวพิเศษสำหรับเรา น้องจะมีบ้านแล้ว แต่เนื่องจากตอนนี้ไม่มีนักท่องเที่ยวในประเทศไทยทำให้ไม่มีอาสาสมัครพาน้องขึ้นเครื่องบินและทำให้เกิดค่าใช้จ่ายสูงในการนำส่งน้อง! กรุณาบริจาคเพื่อเป็นค่าใช้จ่ายในการเดินทางของน้อง ถ้าหลาย ๆ คนช่วยคนละเล็กคนละน้อย มันก็จะเป็นไปได้
---
As always I want to encourage everyone out there to adopt pets from rescue centers or shelters rather than buy dogs in the horrible "puppy mill" trade that is just so terribly inhumane. Also, if you can't help us, then please volunteer your time or money to an animal rescue in your region. They are basically everywhere and always are looking for help.
---
If you would like to see how you can help out or simply spread the word, please visit our website at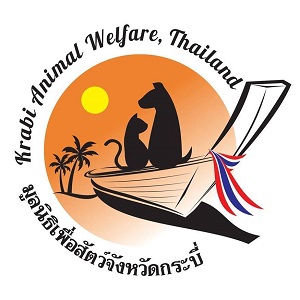 Krabi Animal Welfare is a charity run entirely by volunteers and are a registered non-profit organization in Thailand and the U.K.. We aim to relieve the pain and suffering of dogs and cats within Krabi Province.
เป็นผู้สนับสนุนรายเดือนหรือบริจาคครั้งเดียวได้ที่:
---