WARNING: The images in this post could be consider graphic by some viewers.
Our primary objective is sterilization of the stray animal population of Krabi and Ao Nang but what we try to focus on after this, if we have the funds, is helping injured dogs with open wounds as often as possible. Thankfully, it seems as though our fundraisers have been a partial success and we have been able to help a bit as of late.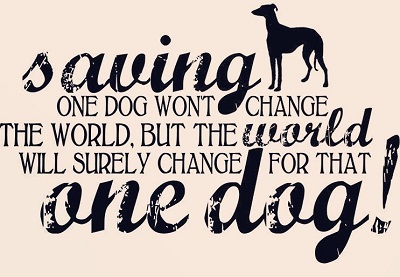 While these injuries themselves are not life threatening, the fact that parasites get involved in the wounds so rapidly in the hot and humid environment of Krabi can quickly create a rather gruesome situation for dogs and cats alike and this is particularly true if the injury occurs on the head of an animal, where they are unable to clean the would themselves.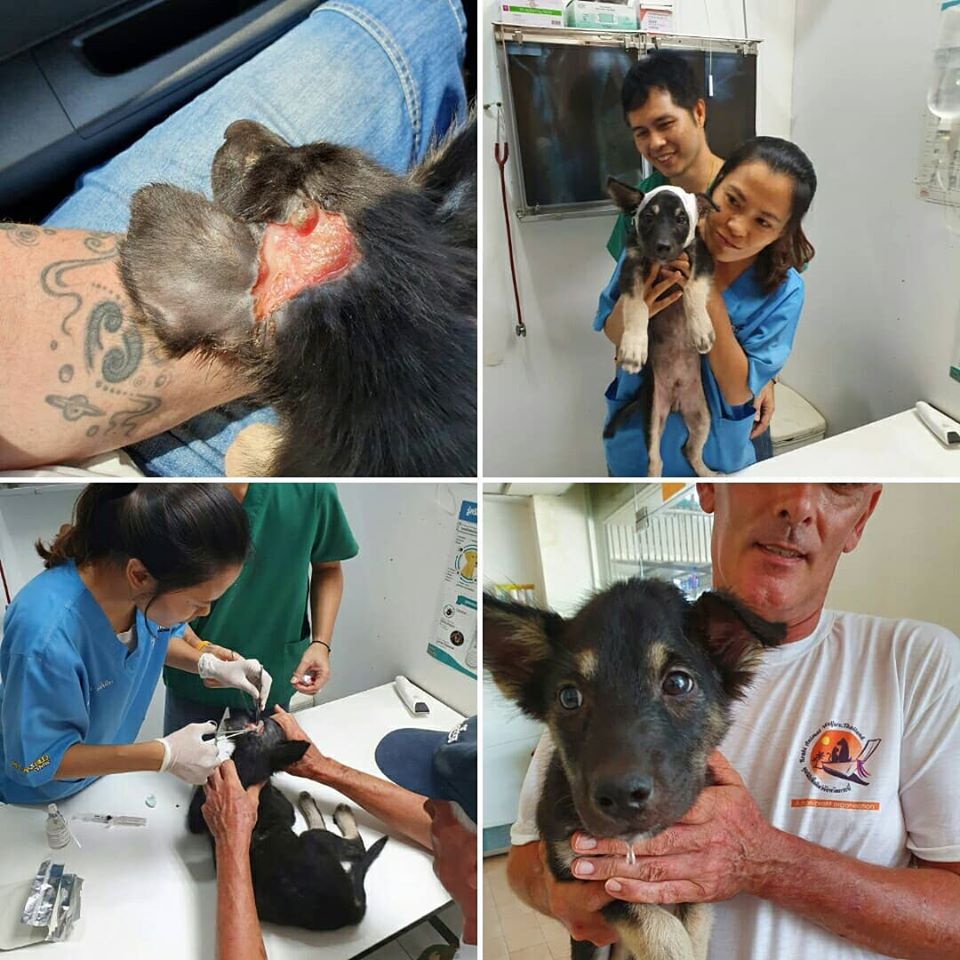 Nicknamed "Arnie" by the staff, this little guy was extremely friendly for a dog with a rather massive would on its head and was very easily approached. Wounds like this have other negative effects for dogs on the street as the packs have a tendency to abuse animals that are weakened by things like this and the competition for food can be quite brutal resulting in these poor pups not getting enough of the already diminished food supplies that exist. This is a very tough road for them.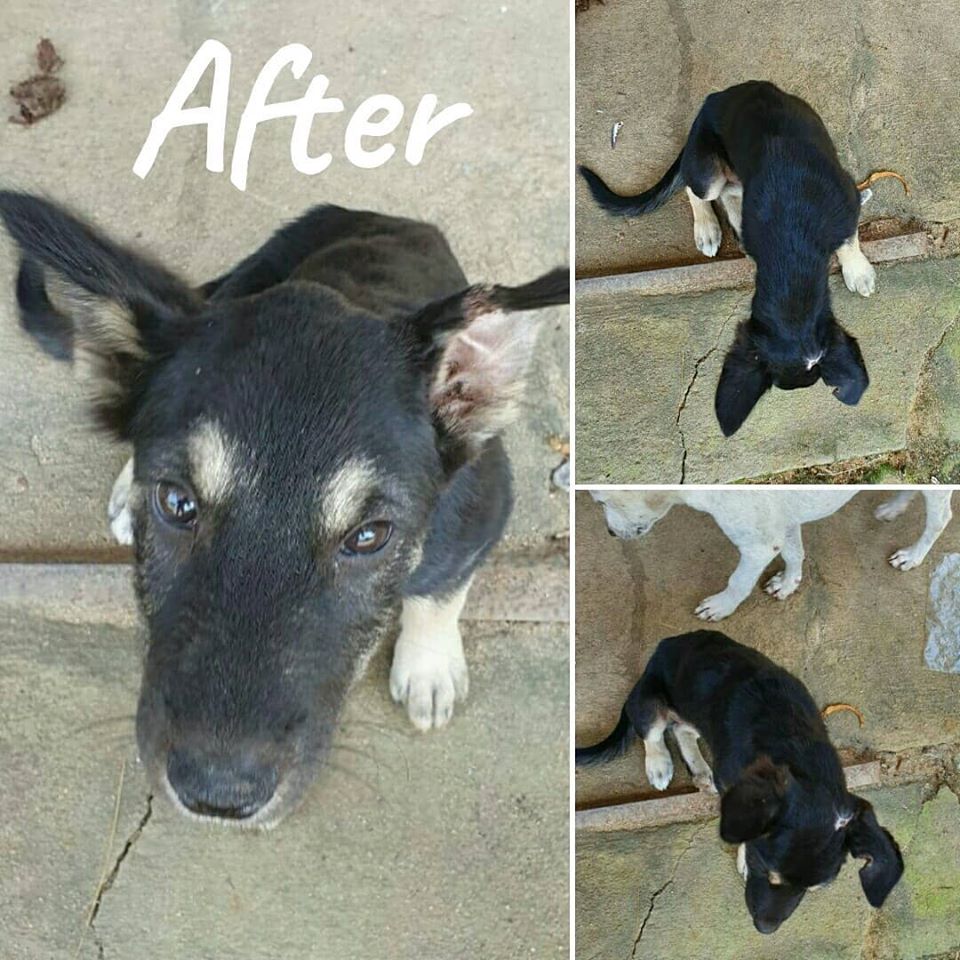 As you can see he recovered nicely, and thanks to the wonderful people at Bangkok Krabi Animal Hospital, who provide these services at cost, the procedure wasn't even very time-consuming or expensive. It was just a simple case of cleaning and then closing the wound. If these sorts of injuries are not tended to quickly, it can become considerably more problematic if the would becomes infested with parasites or rotten flesh.
Big thanks to the our donors for making yet another innocent soul's life a bit better. We will continue to do as much of this as possible. I realize that many people are not near the Krabi area but if there is a way of helping your local stray population, please do so.
---
เมื่อไม่นานมานี้ เราได้รับลูกสุนัขตัวผู้ตัวน้อยที่น่าสงสารตัวนี้มารักษา โชคดีที่มีคนรักสัตว์พบมัน เจ้าตัวเล็กที่น่าสงสารมีบาดแผลเปิดที่แย่มากซึ่งน่าจะติดเชื้ออย่างรวดเร็วเนื่องจากใช้ชีวิตอยู่บนถนน 😢
มันโชคดีที่ตอนนี้หายเป็นปกติแล้ว! ดูหน้าซิ! มีความสุขจริง ๆ ขอบคุณทุกคนที่บริจาคช่วยการรักษาของอาร์นี่
เราหวังว่าเราจะสามารถช่วยสัตว์ตัวอื่น ๆ อย่างอาร์นี่ได้อีก เราได้รับการติดต่อให้ช่วยสัตว์หลายตัวในช่วงนี้ แต่น่าเสียดายที่เรากำลังขัดสนด้านการเงิน
เราไม่สามารถช่วยสัตว์ตัวอื่นอย่างอาร์นี่ได้หากเราไม่ได้รับความช่วยเหลือจากคุณ! กรุณาสนับสนุนพวกเราด้วย! 🙏♥
คุณสามารถเป็นผู้บริจาครายเดือนได้ ไปที่:
---
If you would like to see how you can help out, or simply spread the word, please visit our website at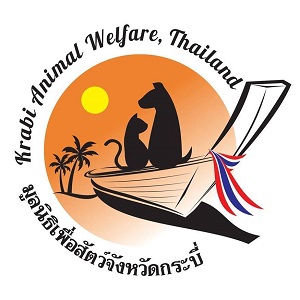 Krabi Animal Welfare is a charity run entirely by volunteers and are a registered non-profit organization. We aim to relieve the pain and suffering of dogs and cats within Krabi Province.
เป็นผู้สนับสนุนรายเดือนหรือบริจาคครั้งเดียวได้ที่: