For an animal lover like myself, it is difficult to imagine ever just dropping some puppies off somewhere and hoping they will be ok. However, this is a frequent occurrence in Krabi, and the rest of Thailand also.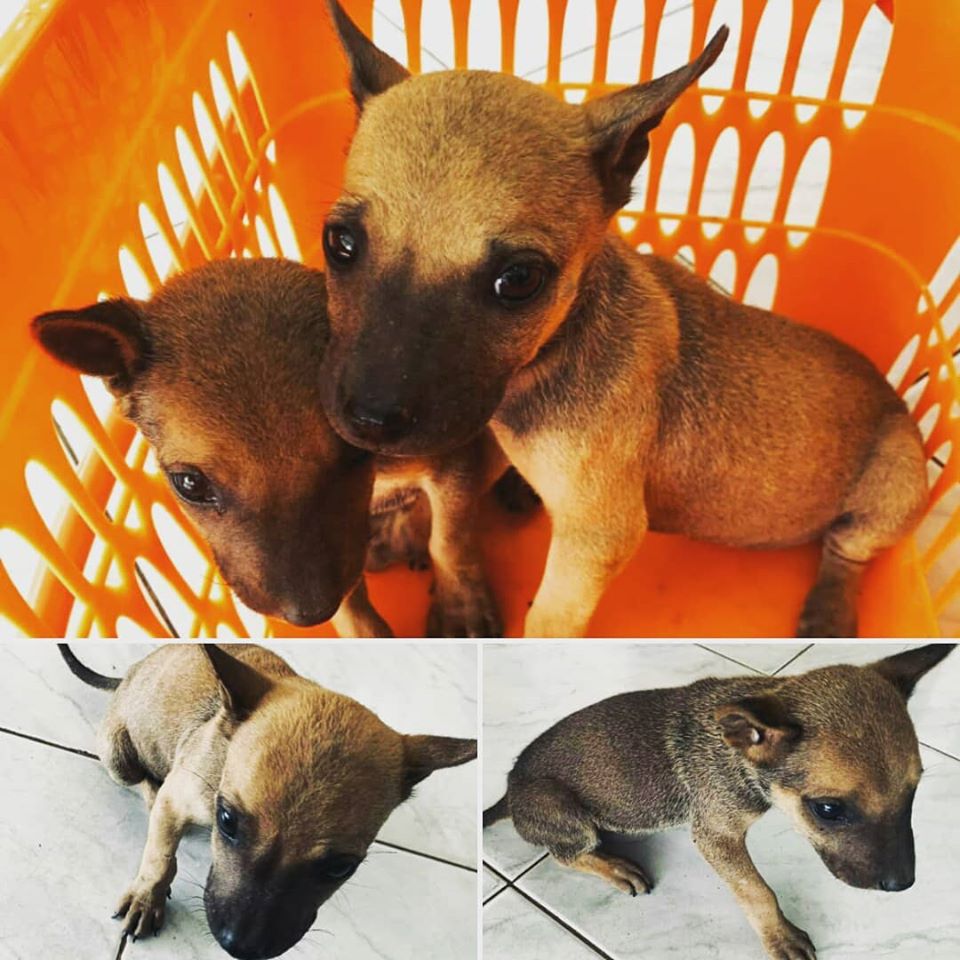 These 2 little cuties were dropped off in the night at a temple, left in a basket. I am not trying to be judgmental about Thai people so please don't get the wrong idea. While it does seem a bit strange to me that someone would simply abandon animals this is the way it has been done in this country for generations. Even though I kind of disagree with the practice, I am not trying to lecture an entire people about how they live their lives.
When unwanted puppies are born and the become a nuisance for a family or neighbors a common method of dealing with the issue is to put them in a container and drop them off at a temple. That's exactly what happened with these two little fellas.
It is common to do this in Thailand and normally the monks will look after the dogs to a certain minimal degree by feeding them whatever food is left over. This can be problematic because the temples don't always have enough food for the monks, let alone a small zoo. This small zoo only replicates out of control also because it is very common for all of these animals to not get sterilized and the population to keeps growing and growing.
Many temples will put up signs telling the public that they can not possibly take any more animals and I have been to a few of these temples where the amount of dogs are just out of control.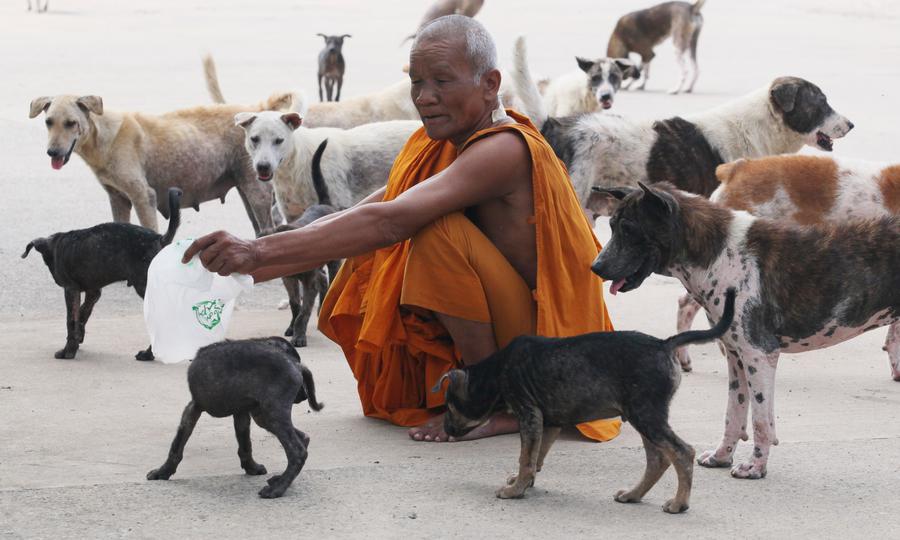 src
We only took on these 2 because not only were they homeless but they were also very sick. A kind soul has donated the money necessary to treat their illness but after they recover we will have no choice but to put them back at the temple after a short while because we simply do not have the space or resources to look after them. Hopefully someone in the local area will adopt them and the good news is that this is normally much easier accomplished with cute little puppies.
---
If you would like to see how you can help out, or simply spread the word, please visit our website at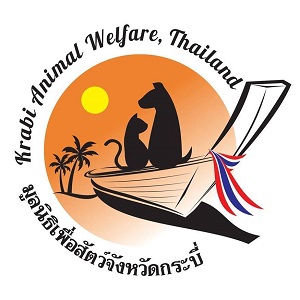 Krabi Animal Welfare is a charity run entirely by volunteers and are a registered non-profit organization. We aim to relieve the pain and suffering of dogs and cats within Krabi Province.
เป็นผู้สนับสนุนรายเดือนหรือบริจาคครั้งเดียวได้ที่: