I'm in love with my new story, which basically wrote itself!
Okay, maybe the story didn't write itself. Maybe I spent an obscene amount of hours on my computer, staying up way too late absorbed in a fantasy world that blossomed in my over-active imagination.
Still, I've just finished drafting a 92,000-word manuscript in twenty-three days. Which is insanely fast.
I give most of the credit to my characters, and some to myself. It helps that this is my eleventh manuscript, and I'm fresh from a writers' conference where I learned from bestselling authors and some of the publishing industry's top agents. But so much of a book's ease comes from a story well laid out, and this one seemed to spring fully-developed from the gods of fiction.
There's a high that comes from this kind of writing, when it flows and the characters won't let you sleep because they keep talking. I'm still riding the high, having ripped through the second draft as in love with the story as I was the first time.
I've had to stop myself from starting it all over again, because it's time to send it to a few writer friends for feedback and sit the f back. I have a pile of books I want to read. Other people's stories to fall into.
But the joy doesn't quit, and I'm so glad! This is why I write. I love the way a story comes to life inside me, the characters like friends who don't just live in my imagination, but get to live in other's when they read the book.
I haven't been super active on the blockchain lately, but now you know why. I'm excited for the new communities feature, and hope to see more writers engaging on this fabulous social platform.
For now, I'll head back to my work, drafting up a synopsis, which is my least-favourite part of writing, but even it's okay because OMG I love this story!
Whatever happens, keep singing your song!
Peace. @katrina-ariel
---
Author bio: Katrina Ariel is an old-soul rebel, musician, tree-hugging yogini, and mama bear to twins. Author of Yoga for Dragon Riders (non-fiction) and Wild Horse Heart (romance), she's another free-spirit swimming in the ocean of life. Check out her music here: https://choon.co/artists/katrina-ariel/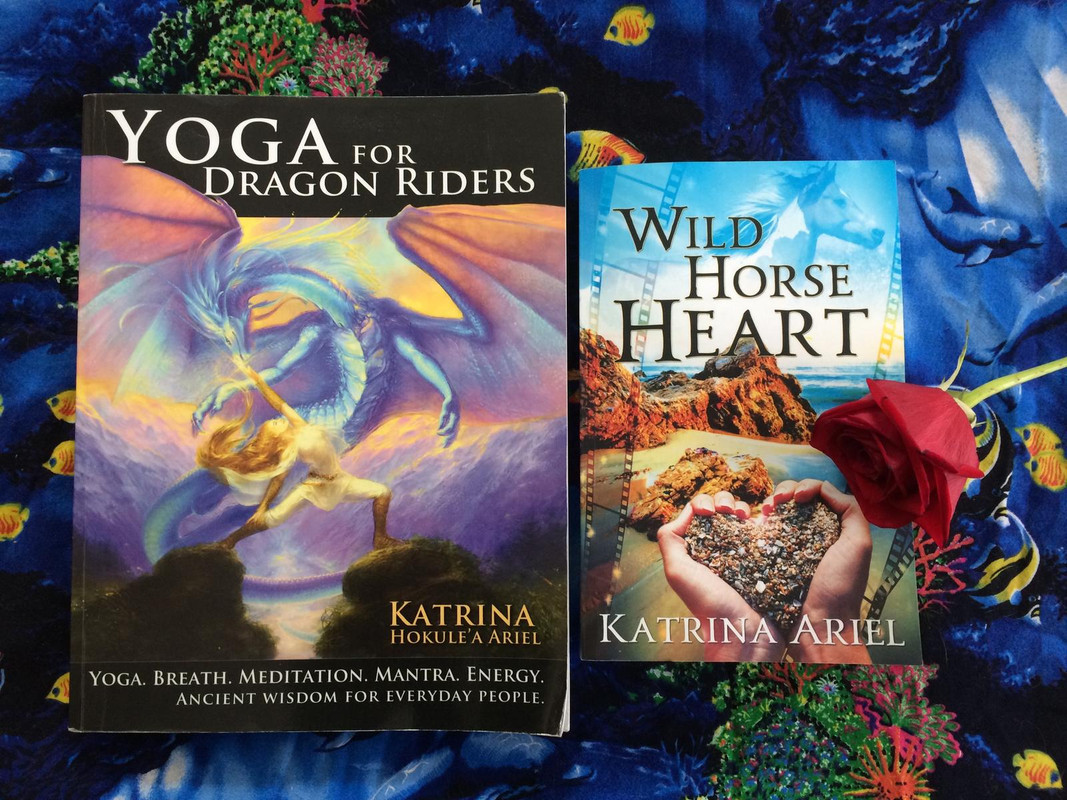 Katrina's writing website
---