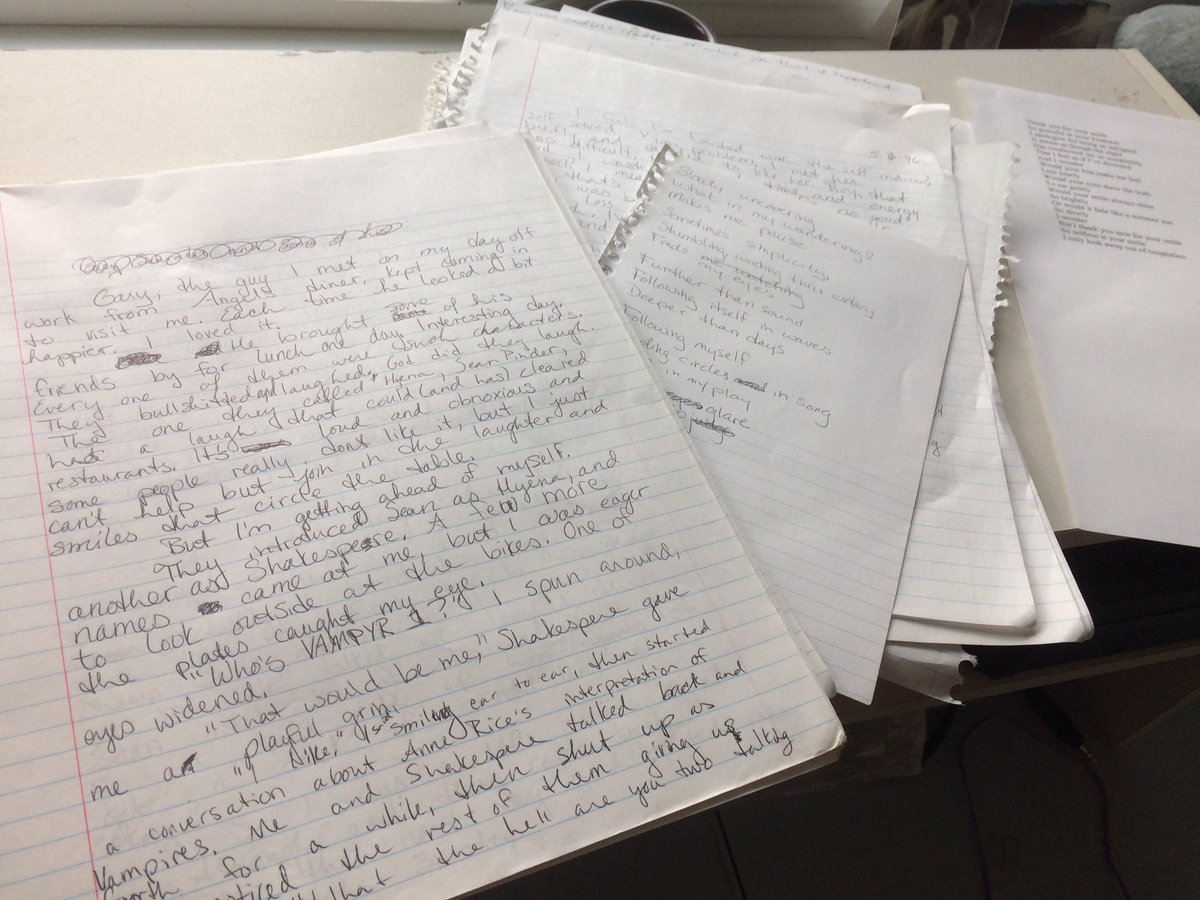 TO BURN OR NOT TO BURN, THAT IS THE QUESTION.
---
Last night was a blur of hours spent going through a box of memories I haven't unearthed for many years. I hadn't expected it to be at the bottom of a bin of books, but there it was.
Not only were there photos that hit me with flashbacks galore, but a pile of journals, poetry and short stories dating back to when I was a teenager.
I tossed a lot of photos in the garbage and recycled a ton of writing, but I went and pulled some of it back out of the recycling bag today. Because maybe there's some inspiration in there for another story. I dunno.
One of the stacks I reclaimed from being tossed out is half-a-notebook's worth, hand-written, of an account of my biker days. I came of age on the back of a motorcycle, so to speak.
I'm not sure if I should keep the memories or burn them, honestly. I don't mind leaving the past behind me, nor burning bridges along the way. Done my fair share of that.
So here I sit and wonder what I should do with these scrawled pages. Do I put them back in the bin to re-discover as the years go by, or do I take the record of who I was and the struggles (and laughter) I endured and set it ablaze?
Sometimes the best thing to do is take it to the fire. And yet I read the first couple of pages and laugh, knowing I was doomed from the start. My nickname back then was Trouble. For good reason. Maybe it wouldn't be so bad to remember how good I was at stirring it up. ;)

Whatever happens, keep singing your song!
Peace. @katrina-ariel
---
Author bio: Katrina Ariel is an old-soul rebel, musician, tree-hugging yogini, and mama bear to twins. Author of Yoga for Dragon Riders (non-fiction) and Wild Horse Heart (romance), she's another free-spirit swimming in the sea of life. Check out her music here: https://choon.co/artists/katrina-ariel/
Dragon art commissioned from Liiga Smilshkalne.
---