Photo by Jaredd Craig on Unsplash

In the writing world, much emphasis is placed on voice, and for good reason. Voice encompasses the words a writer chooses, the rhythm they use, the sentence structure, and something more. That something more is hard to define, but it's the magic that makes you fall in love with an author's approach and is often the thing that gets a writer past the many gatekeepers of the publishing industry (literary agents, editors, publishers) to finally having their book in print.
Voice is important. But it's not the only thing a book has going for it. Characters and story are at least as important as voice.
I've read many books where the writer's voice is good, but maybe not great, yet the story slays me, so I'm hooked. I've read other books where the author has me cracking up or crying simply by placing the right words in the right order with the right punctuation.
A story comes to life in the imagination of the reader. Voice helps. A lot. But it isn't everything.
More important than having a catchy voice, in my opinion, is having characters the reader cares about, and a story that pulls them in so deep they drown in it.

I've been re-reading the Green Rider series by Kristen Britain. Her voice isn't succinct and edgy like Chuck Wendig, or laugh-out-loud funny like Christopher Moore. There have been more than a few times I've looked at one of Britain's paragraphs and the editor in my head sees words that easily could've been cut without losing any of the meaning, lowering word count and cleaning up the writing. But that's pure opinion. And it's not my book, it's hers.
Like many authors, Britain tends to give plenty of description that I sometimes skim to get to the next bit of juicy interaction between characters. I'm a dialogue and action addict, and in my own stories I tend to give as little description as possible for a.
Britain's writ themselves in the setting and fill in the rest using their imagination.
Briton's writing voice doesn't strike me as punchy or catchy, and though it's sometimes lyrical, much of it is not. Which, honestly, fits just fine with the high-fantasy world she's created. What she does exceptionally well is create memorable characters who she places into such difficult situations I can't put the book down. I am so invested in the story that I stay up later than I should, filled to overflowing with all-the-feels, and unable to move on to other things in my life without finding out what happens next.
To me, story is more important than voice.
Obviously, if a writer's choice of words grates on me, I'm not going to be able to read them, but there seems to be such a focus on voice in the writing world, and many writers aren't even sure what their voice is. Writing voice is like the way you speak. It can take time to develop and can be elusive. Hard to pin down.
A cast of well-developed characters and a clever story takes at least as much skill as voice. Britain's Green Rider series is a sprawling world with sooooooo many characters and layers of sub-plots that I'm blown away. That awe is what draws me in. To be clear, there's nothing wrong with her writing voice, it just isn't what hooks me. It's the story that knocks me off my feet and glues me to my chair until there are no more pages to turn.
And that is a beautiful thing.

What about you? What are your favorite elements of a book?
Do you have favorite authors whose voice jumps out at you and pulls you in, or stories that have wound their way into your heart?
Thanks for reading.
Whatever happens, keep singing your song!
Peace. @katrina-ariela_Ariel.jpg)
Top photo by Jaredd Craig on Unsplash
rina Ariel](
)
---
Author bio: Katrina Ariel is an old-soul rebel, musician, tree-hugging yogini, and mama bear to twins. Author of Yoga for Dragon Riders (non-fiction) and Wild Horse Heart (romance), she's another free-spirit swimming in the ocean of life. Check out her music here: https://choon.co/artists/katrina-ariel/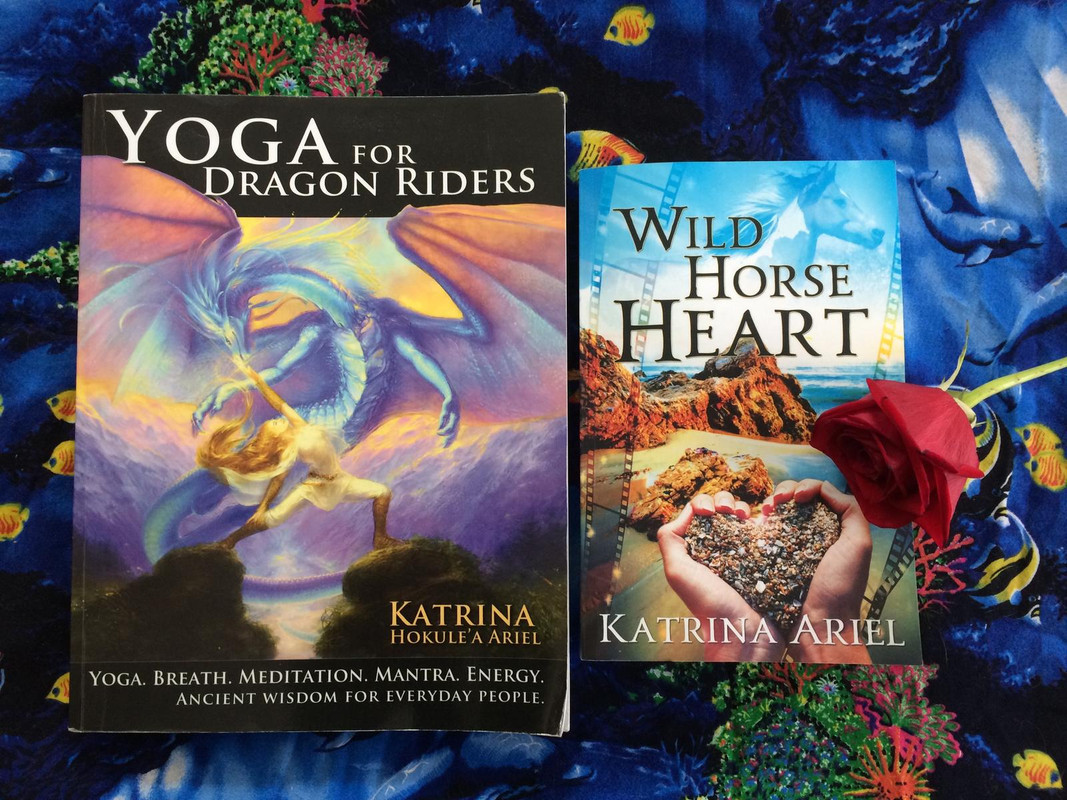 ---