We had a better night last night with Pippy staying, the little lady settled down quickly and slept well all night, she was that shattered she fell asleep after drinking some water, she was that shattered she spilt her water and slept in it.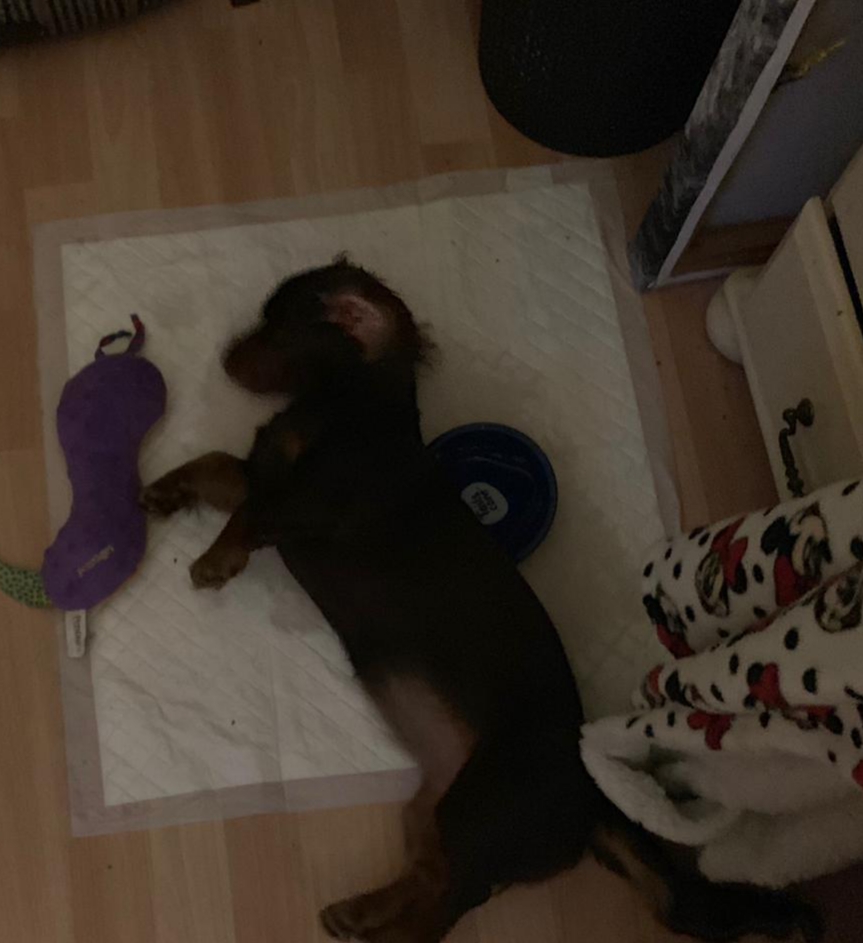 Unfortunately Luna wanted to get up and play early, she woke up early then refused to go back to sleep, she kept whining wanting to go out and wake Pippy up. I am shattered, just want to curl up and hibernate for the weekend.
Pippy was supposed to be going back tonight but Jess has asked if we will keep her until Sunday as they are off to a concert. I can't have my little grandpup passed around, she seems to be loving staying with us so i through clenched teeth said yes she can stay until Sunday.
My eyes are on stalks, I'm shattered. Hubby is off this weekend so guess who is having the pups whilst i sleep. I will be kicking him out of bed early then turning over hopefully not to wake again Until Christmas.
I did get a little surprise today. The camera i won from my Cashback App arrived today. They emailed me a few weeks ago to tell me u had won a Instax Mini Camera. I never win anything so was over the moon.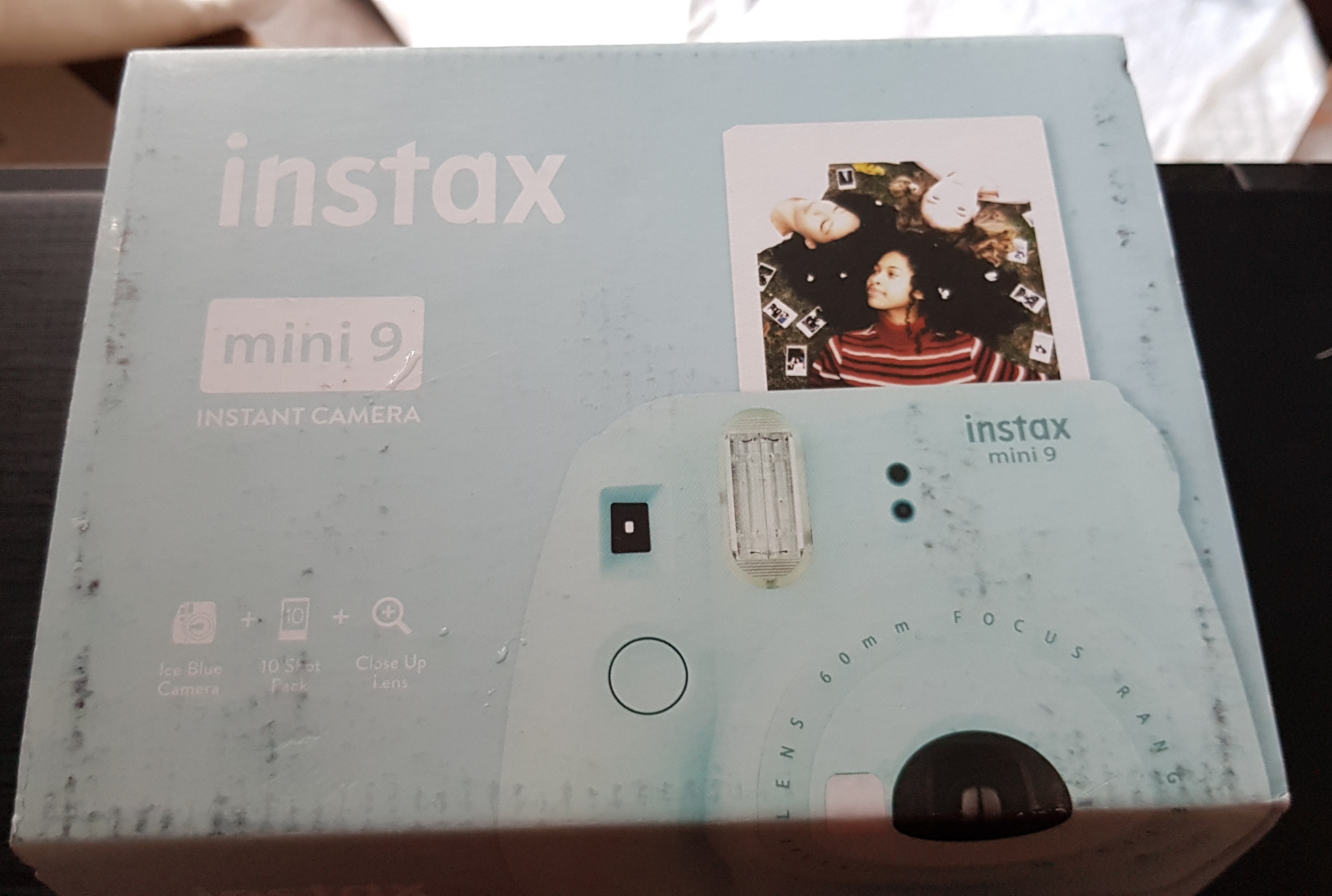 My daughters have been fighting over it thinking i would naturally give it to them NOT its mine. Why do our children think everything is there's...
I was expecting it top be so good but feel let down bas the photos i took where terrible. You have to get really close to whatever your photographing to get a good clear shot. I think i need to do a lot more practise.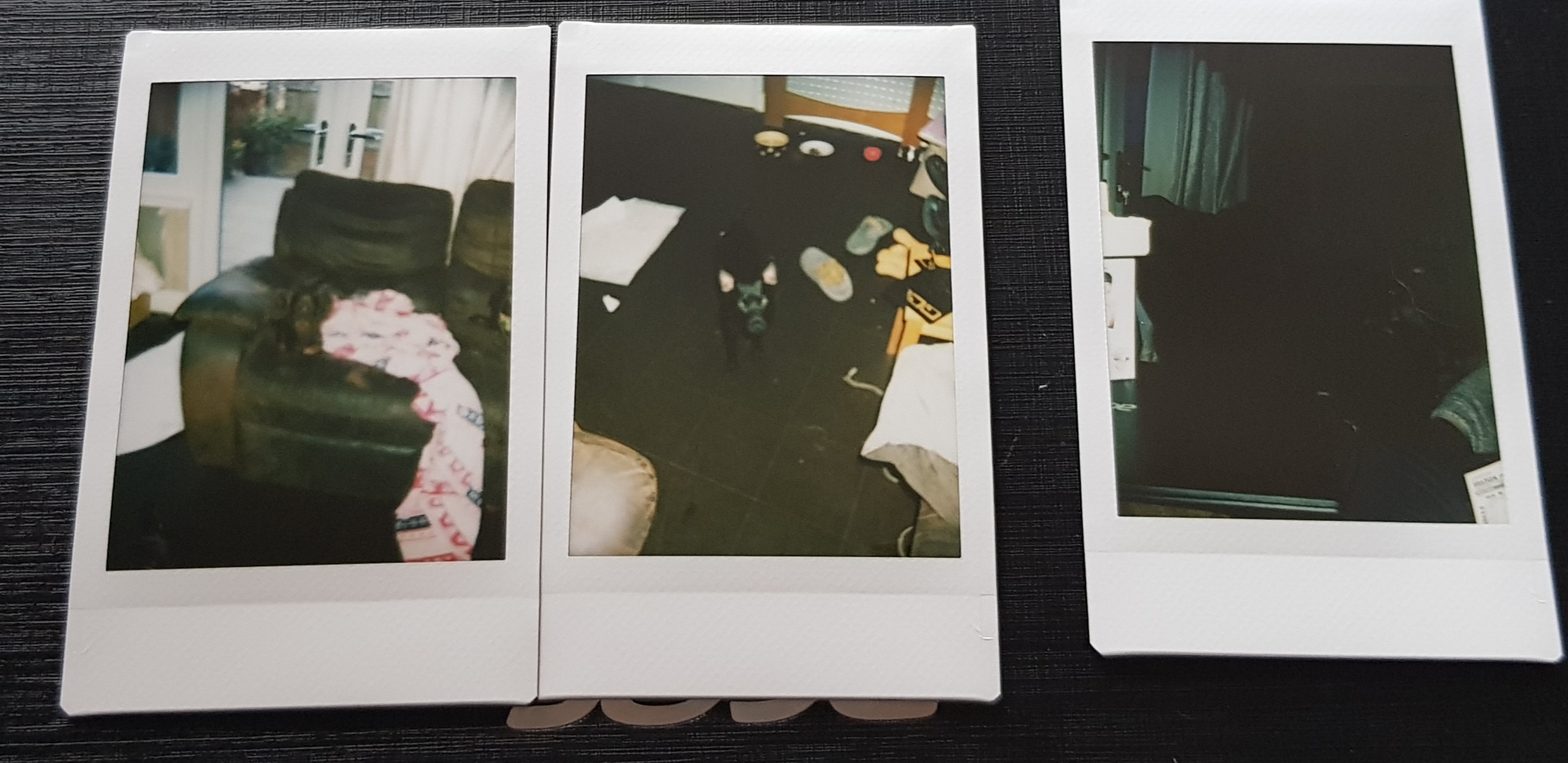 I do like that the photo is printed straight away but at £15 for 10 i can see it working out to be a pricey hobby. It will be great for taking photos of my garden but will have to get to know my way around the camera a bit more, i will check out Ebay to see if anyone is selling some cheaper for whilst i practise.
All the furbabies are fed, watered and sound asleep. I am fighting to keep my eyes open but not going to bed yet or i will be awake most of the night. I will fight it being the soldier i am.

Thank you @son-of-satire