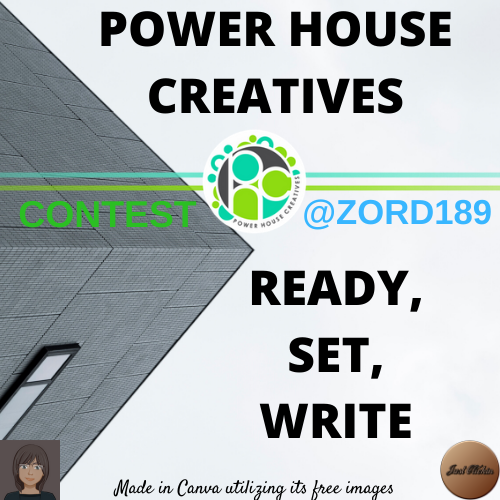 Source 1
PowerHouseCreatives Contest | Ready, Set, Write (Contest Details)
PROMPT: First Sentence: "The cemetery was rather quiet on my annual visit."

The cemetery was rather quiet on my annual visit. Knees hurting something fierce from sitting in one position during the long ride, I quickly made my way to the opposite side of the cemetery. The grounds were recently manicured I notice. Good. I could smell the fresh cut of grass. Our funds well spent. We have to keep our ancestors' home as spotless as possible. It's difficult. The elements work against us.

Snakes of all sizes are always lurking nearby waiting for an unsuspecting visitor. A wrong step would definitely place you in a precarious sitation. How sad to think that you could meet your demise while visiting a loved one. So I must be careful and make sure the stick never leaves my side. It's used to clear any underbrush or small trees planted near gravesites. But such is life in a small, private family cemetery situated in a wooded area.
The air was rich with the smell of freshly overturned soil. Someone must have been interred recently. I scanned the peripheral to see which section contained a new burial. Awe...another family group. They should have notified me, as I'm a member of the cemetery's caretaker board. I keep a transcription of all family members laid to rest here. The hardest thing I've had to do was to add your name to the register.
I brushed debris from the headstone and placed the blue flowers I'd brought securely into its base. A quick look around to see who else might need their flowers refreshed.

Each family group in the community desired to be close to their ancestors or descendants, whichever may be the case. This decision caused different groups of family names to be interred next to each other in a particular section. Over time, I learned each family group's location. You see, several families originally settled in the small community in the early 1800s.
My thoughts turned back to you. Bucko. Why do people give kids nicknames? So cute when young, but a source of irriation when older. Grownups can't seem to forget it once the kids are grown. I try to remember you were grown.
I never imagined that I would be coming to visit you. Rather, you would be standing here looking down at me and your dad. That's the natural progression of life as I see it. But I didn't question the reason why you are now lying there, and we're standing here. Know that we've already planned to lie next to you when the time comes. Until then, keep them all laughing with your wry sense of humor.
I want to apologize that we haven't laid your slab as promised. Conditions have been unpredictable these past few years. Severe weather has prevented the ground from solidifying to the point it can hold the heavy slab upright. Remember how the slab for your grandmother caved in when the ground gave way? Relatives can barely park up close for fear of their cars getting bogged down.
The cost to upright her slab was almost as much as the original piece. You've never been a wasteful person, so you understand. We have it on order, but the monument company told us we needed to wait a bit longer before they come out and set it in place. Hope they'll be able to get it done by year end.
We're going to get ready to head back home before dark. You know we have to stop at the catfish junction before getting on the highway.
We'll see you on family reunion weekend. Everyone still laughs about you selling those reunion tshirts. "You're at the wrong table if you think you're getting something for nothing. What about those 5 children you brought to eat, and you want tshirts for all of them, plus 2 adults? Isn't it worth a donation of $50?" you'd say, smiling. Your sisters still laugh about that. You drove a hard bargain.
By the way, do you think Discount Doublecheck can take your football team all the way this season? And what about your soccer team?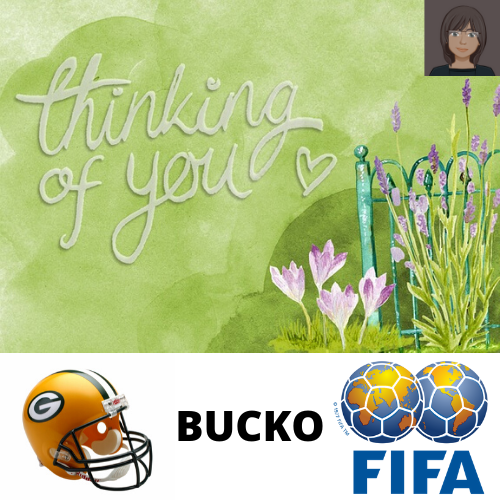 Source 2
Ok. Bye for now. We'll tell everyone you're good. See you later, Bucko. Oops, my bad.

Thanks,
@justclickindiva
Happy rest of the week everyone with whatever your endeavors.
---
SOURCES:
a) JustClickin's personalized PHC signature created by and purchased from @zord189 for personal use.
b) Unless otherwise noted, all photos taken by me with my (i) Samsung Galaxy 10" Tablet, (ii) Samsung Phone, & (iii) FUJI FinePix S3380 - 14 Mega Pixels Digital Camera
c) Purple Butterfly part of purchased set of Spiritual Clip Art for my Personal Use
d) Separator Lines Free ClipArt Belt from Public Domain Vectors & ShadedLine from ClipArt-Library
e) All Tribe logos used with permission of Tribe Discord Channel admins.
f) Source 1 Image created by @justclickindiva in Canva utilizing free graphic by Artsy Bee from Pixabay
g) Source 2 Image created by @justclickindiva in Canva utilizing fee graphics Green Bay Packers Helmet and FIFA-Soccer from ClipArt-Library
I SUPPORT THE FOLLOWING GROUPS: