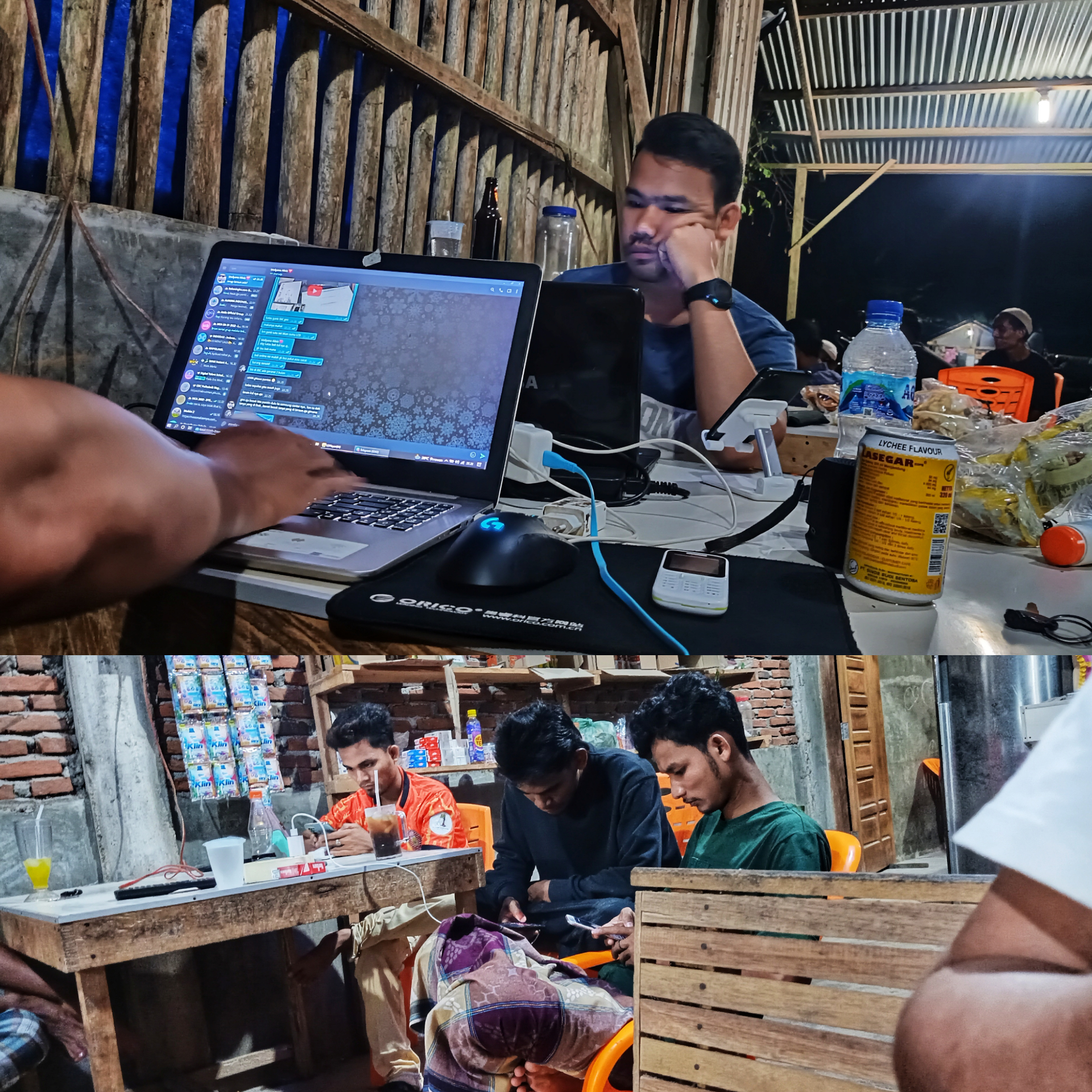 50% Reward for world Charity
Plus Codes : https://plus.codes/6MQV35JP+85W
Google Map : https://maps.app.goo.gl/pVkVK4hQHXNP5Mfa6
What3words : https://w3w.co/listings.dating.rustled
Today's activity I woke up earlier than usual at 08:45 WIB, I immediately helped my mother sweep the front yard of the house, lots of fallen mango tree leaves and twigs, finished sweeping, I immediately took a shower and got ready to leave before going to breakfast first, when Arriving at the Puskesmas where I work, I immediately went to the immunization room to pick up the equipment because today there was a vaccine booth in Ceubrek village, me and @irawandedy immediately went to Ceubrek village we went by motorbike through the rice fields when we arrived at Ceubrek village, we were greeted by geuchik father.
---
when the outlet event was opened in Ceubrek village, the vaccine was opened by Mr. Nurzahri, the head of the puskesmas
when the head of the Ceubrek vaccine was accompanied by the sub-district Muspida
---
The vaccine booth event was not directly attended by Mr. Nurzahri to the puskesmas and told the community why about vaccines. After the vaccine booth in Ceubrek village, we went straight back to the puskesmas at 14:10 WIB. After picking up the equipment, he invited @irawandedy to go to Lhokseumawe city and I went straight home to take the car. and immediately went to geudong to pick up @irawandedy and we immediately left for the city of Lhokseumawe when entering the city traffic the traffic was starting to get heavy and we stopped to eat geprek chicken om win after we took a walk around the reservoir following the evening view.
---

the atmosphere on the way to the city of Lhokseumawe
the atmosphere of the Lhokseumawe reservoir in the afternoon
---
while at the warkop meeting with friends
---
At 21:16 pm I went out to the warkop in front of the house to meet my friends, there is something important I have to take with my friends. After sitting hanging out with friends for more than an hour, I started to feel sleepy and went straight home and rested because tomorrow there will be vaccine booth activity in the village.
thanks to @el-nailul @irawandedy ,@heriadi, @sofian88 @klen.civil, @dan @miftahuddin
By,@jufrimj