Hola amigos, el día de hoy les compartiré un lugar que me agradó bastante, conocido como: El rompeolas del Cabo San Román, localizado en la Península de Paraguaná, Estado Falcón, Venezuela.
Hello friends, today I will share with you a nice place, known as: Cabo San Román Breakwater, located in the Paraguaná Península, Falcón State, Venezuela.
Rompeolas | Breakwater.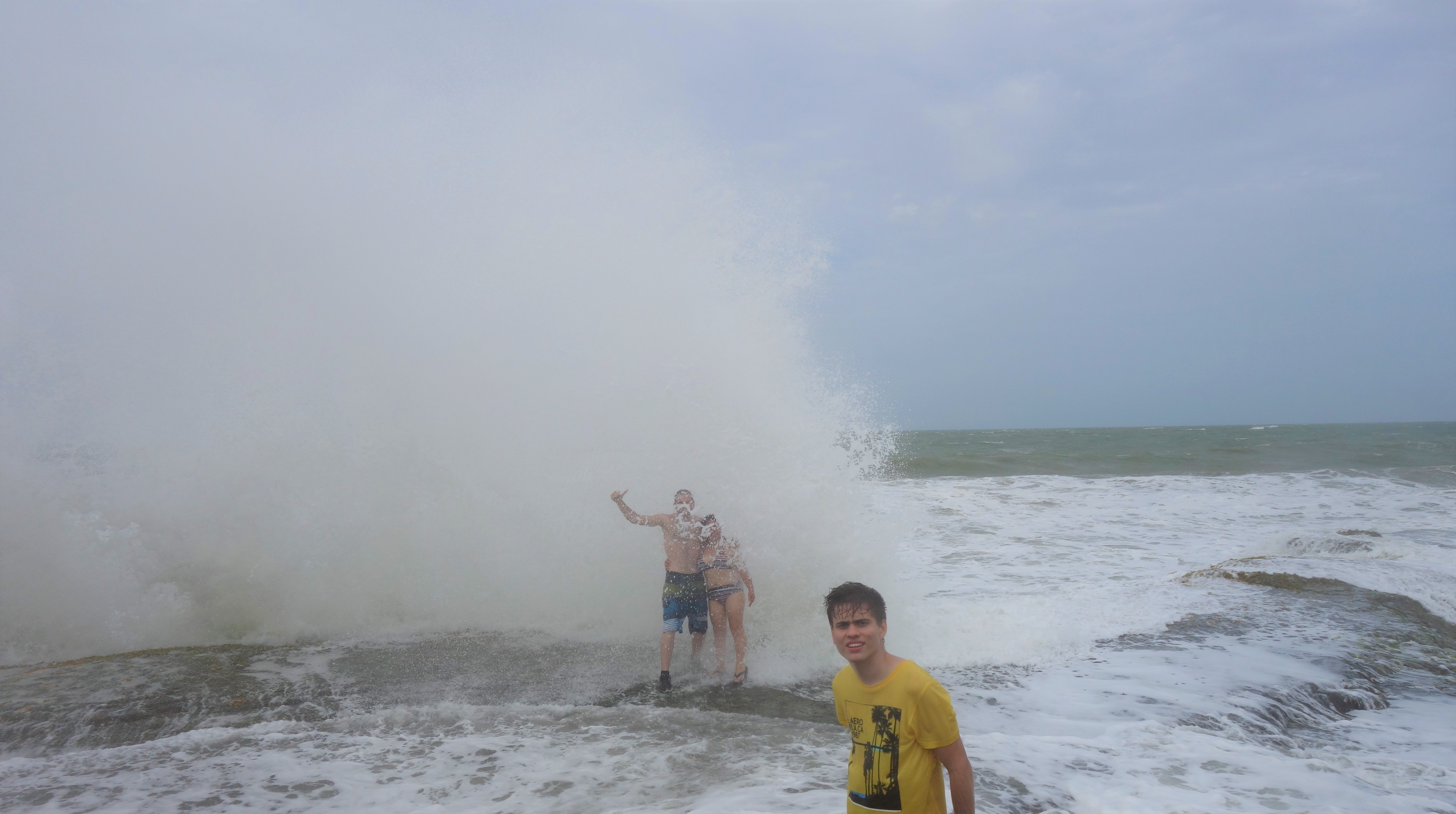 Un rompeolas es una estructura costera, que por lo general suelen ser rocas, y cuyo objetivo es proteger la costa de futuras inundaciones y accidentes, como ahogamientos.
A breakwater is a coastal structure, usually rocks, and whose objective is to protect the coast from future floods and accidents, such as drowning.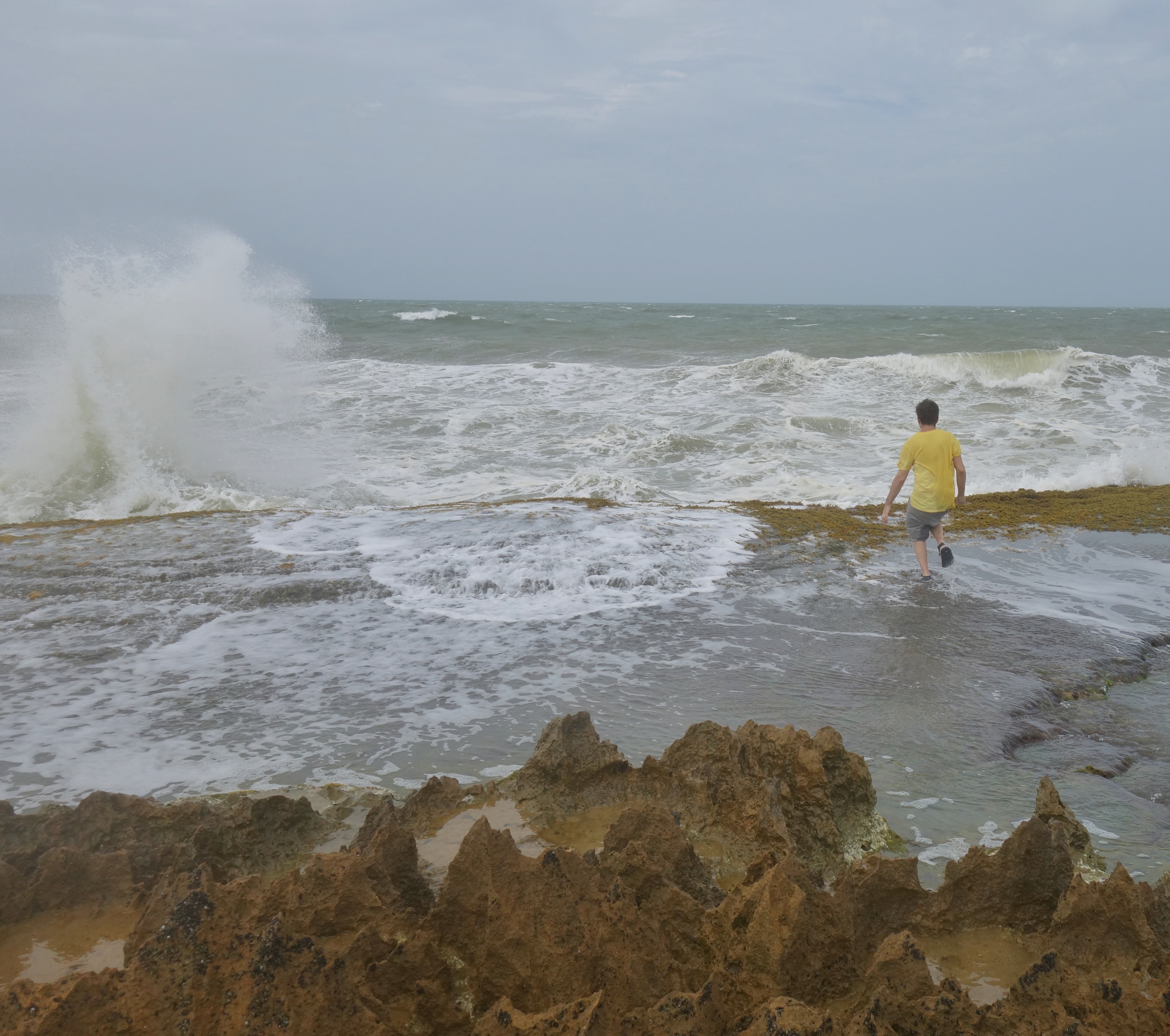 Las olas son de gran altura, el suelo se encuentra erosionado por acción del agua, es resbaladizo y puntiagudo, por lo que se recomienda traer calzado acorde a la ocasión, para prevenir lesiones o caídas no deseadas.
The waves are high, the ground is eroded by the action of the water, it is slippery and pointed, so it is recommended to bring footwear according to the occasion, to prevent injuries or unwanted falls.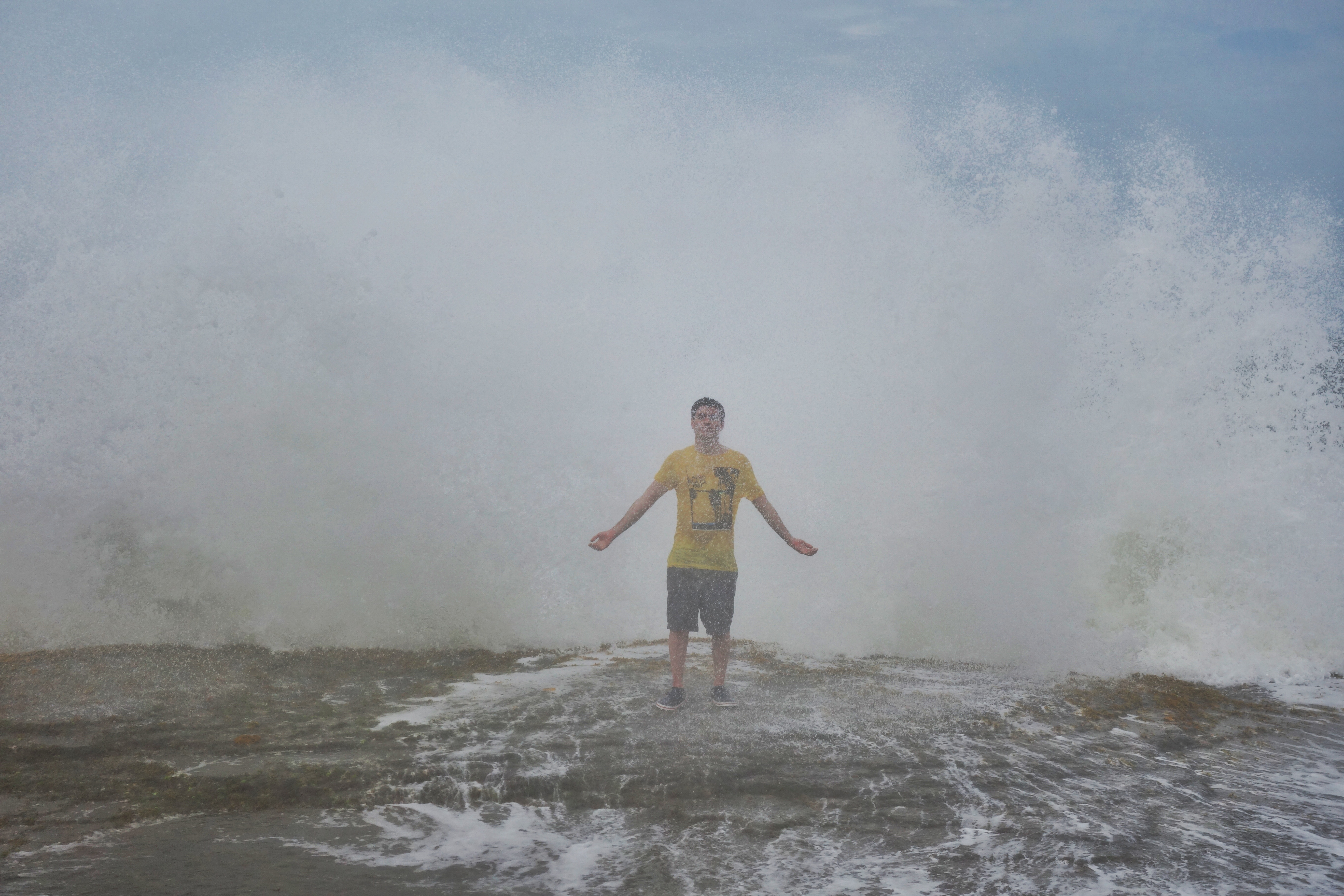 Al momento de recibir la ola, hay que mantener el cuerpo quieto y con fuerza, debido a que la ola capaz de lanzarnos al suelo. Tuve la mala suerte de que la ola me hizo caer, pero bajo mi perspectiva fue por subestimarla. Otro consejo que puedo dar es la de mantener lejos los teléfonos celulares del rompeolas, porque podrían mojarse y eventualmente dañarse.
At the moment of receiving the wave, you have to keep your body still and strong, because the wave is capable of throwing us to the ground. I was unlucky that the wave made me fall, but from my perspective it was because I underestimated it. Another tip I can give you: keep far away cells phones from the breakwater, because they could get wet and eventually get damaged.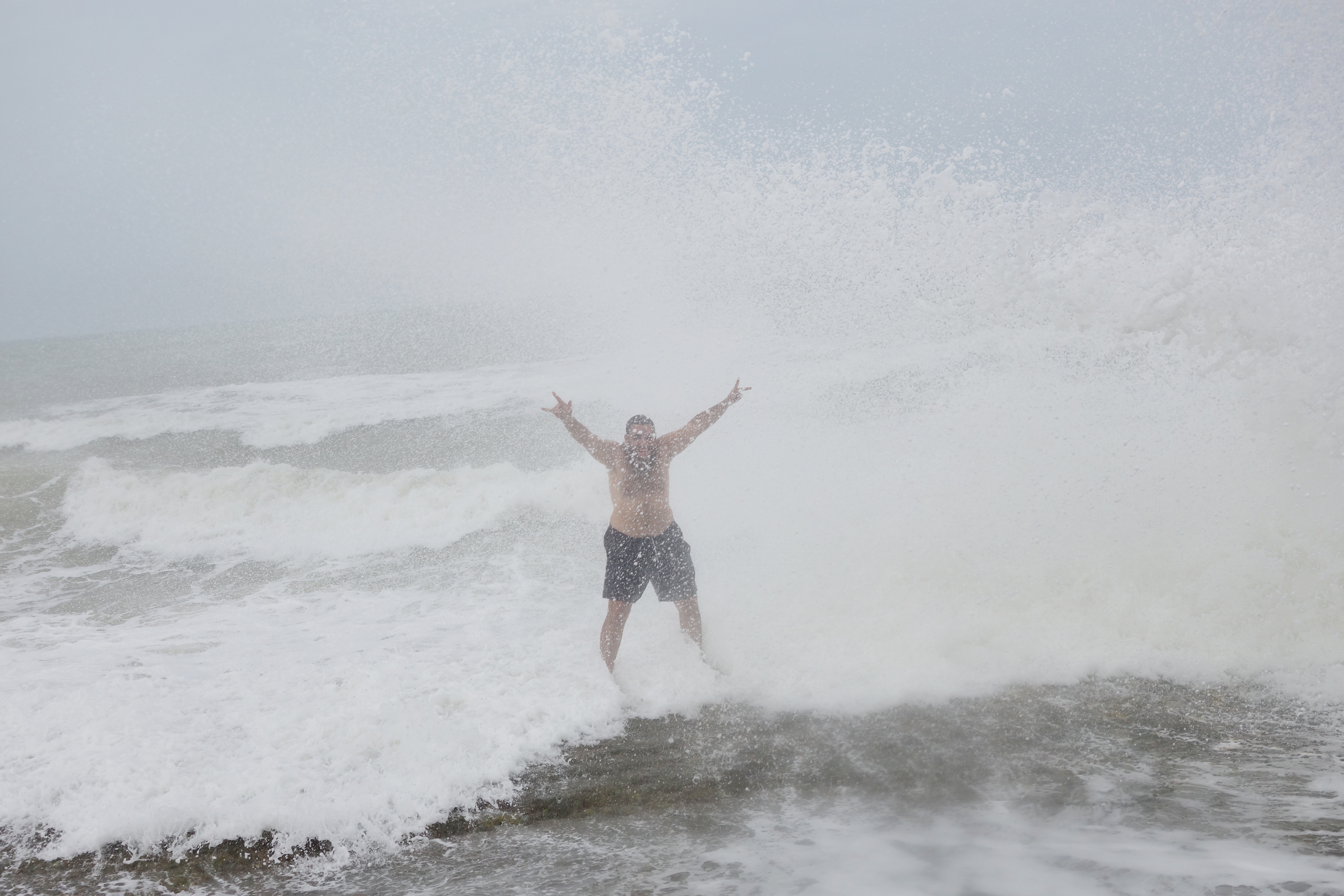 Mi primo divirtiéndose a full.
My cousin had fun.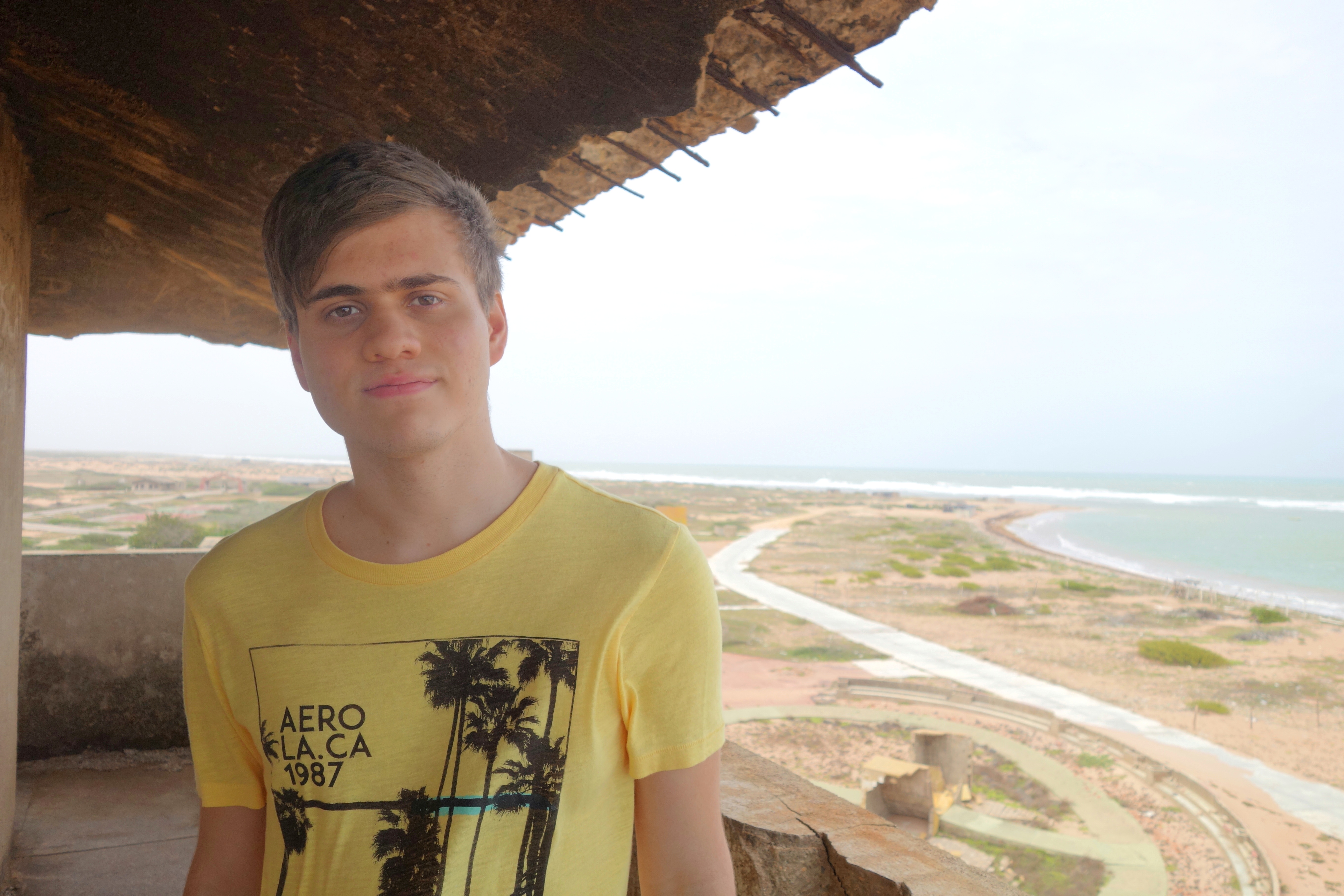 Posteriormente visitamos un hotel abandonado, el cual nunca fue culminado. Su nombre era Hotel Medano Caribe. Su ubicación es excelente, ya que a su alrededor se encuentran las salinas de las Cumaraguas, cuyo color rosa característico enamora a los visitantes. Contaba con dos piscinas, y 2 edificios de estadía. Lamentablemente no fue culminado por deudas de los inversores.
Later we visited an abandoned hotel, which was never completed. Its name was Hotel Medano Caribe. Its location is excellent, because it is close from The Cumaraguas salt flats, whose pink color makes visitors fall in love. It had two swimming pools, and 2 residence buildings. Unfortunately it was not culminated because of investor debts.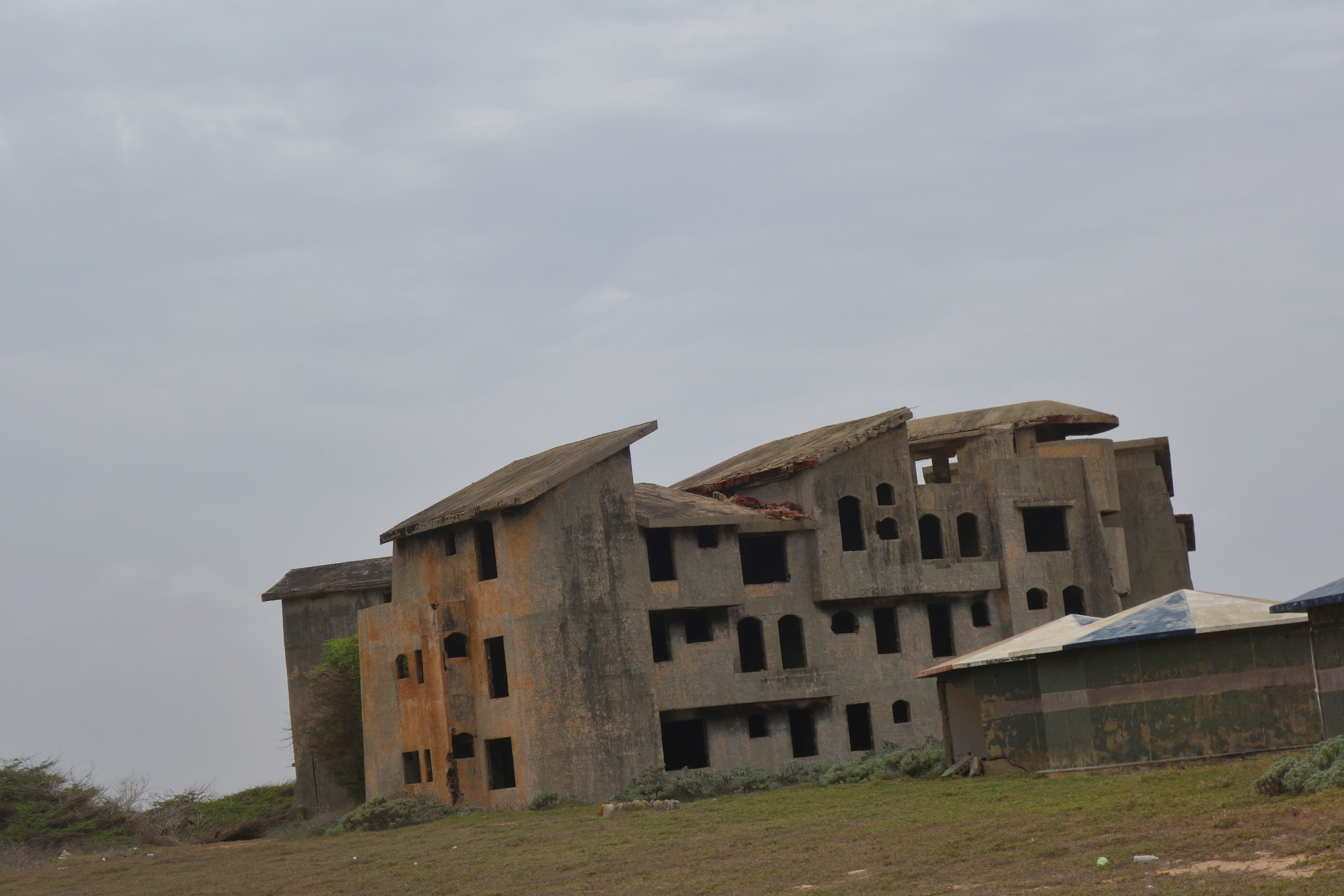 Prometía ser un lugar fantástico para el disfrute del turista. Actualmente este lugar es genial para personas curiosas que quieran observar lo que podría haberse convertido.
It promised to be a fantastic place for the enjoyment of tourists. Currently this place is good for curious people who want to see what this hotel could have become.
Saludos.
Greetings.