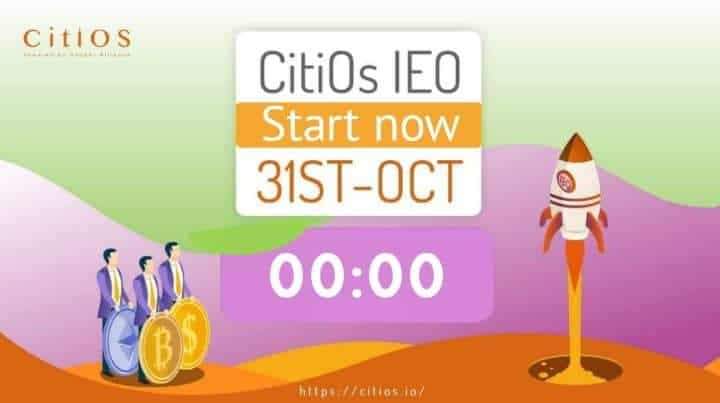 Introduction
What do citios mean? Citios is a Blockchain Technology based Internet of Things security solutions. Citios also provides these security solutions which give Blockchain technology wallet customer service, internet of things security solutions and also timestamp service. Citios is a worldwide project but it's based in Singapore. The main objective of citios is to solve energy-related challenges and also environmental issues concerning the UNSDG (United Nations Sustainable Development Goals. Many countries across the world are maiming in achieving and overcoming these environmental and energy-related challenges and issues. Many countries have not yet achieved their goals of overcoming these problems while others are very much trying their best to archive their goals. This is mostly happening in developing countries to make sure that they end up meeting their target and achieving their goals in overcoming these issues. There are a lot of challenges facing these countries. They might use traditional methods but it seems as if these traditional methods of solving these problems are working but in most cases, it bears little fruit. They are not so much relied on attaining a sustainable country development in modern technology. The incorporation of the Internet of Things (IoT ) with again corroboration of the Blockchain technology looks like it's the only way many countries require to adapt to be in a position of solving all these challenges and issues. This is why the invention and innovation of the citios Blockchain technology is in place to solve these challenges. Particularly, it will help developing countries to acquire and also achieve the United Nations Sustainable Development Goals. Investigation shows that if we decide to adopt citios Blockchain technology, it can help in overcoming some of the issues especially those that are so much involved in the environment, urbanization, and energy. Citios fits well in smart cities where the internet of things (IoT ) devices and gadgets that operate independently and are able to respond to situations in real-time.
Earthquakes and the other natural calamities and disasters as become one of the global disasters affecting many countries. Earthquakes mostly damage infrastructures. it has also lead to loss of many properties of high value and also expensive products and unacceptable casualties. Structural health monitoring (SHM) mostly uses sensors to obtain information and data on the current condition of the infrastructure.in most cases, it rarely prevents these global disasters .it is also costly to maintain. With invention and innovations, citios structural health monitoring will greatly help the scientist to comfortably predict the infrastructure changes in time and hence take the necessary precaution and measures to overcome future disasters that might occur. Based on Blockchain technology, citios can comfortably overcome these challenges
Conclusion
I conclusion we can declare that citios will improve the lives of many citizens since we have seen it will mostly deal with the environmental issues and other disasters that affect the globe so much. Citios will benefit many people and mostly in Africa, those who are not living close to urban areas will be the most beneficiaries of this new project. In corroboration with other Blockchain features and applications, it will hence be trusted so much. I once more congratulate all the founders of this project for making it easier for the majority of people to adapt to this new project which is of great impact to the modern living style.
Company supposed is here
Telegram: @IBRAHIMHOSSIN
Medium: https://medium.com/citios-official
Web Link: https://www.citios.io
BCT User: SilentMonitor641
BCT profile: https://bitcointalk.org/index.php?action=profile;u=2286358
Telegram : https://t.me/CitiOS_Official
Twitter: https link://twitter.com/CitiosOfficial
Ethereum Wallet : 0x82eF1Ffc4c3e2B2ADD371eC4Bca6943bd08d41b9
Facebook link: https://www.facebook.com/citios.io/
Reddit link: https://www.reddit.com/r/CitiOS/
Linkedin Add: https://www.linkedin.com/company/citios
https://www.reddit.com/r/CitiOS/