It appears that the pilot got disorientated and dived into the mountains. Now, that seems to be the cover story or the actual story. CNN is saying it. Many news outlets are reporting on what happened. Some of it might be fake news or it may be as accurate as they can put it. Based on the majority of the videos and articles out there, this seems to be the official alibi. I'm not saying Kobe Bryant was murdered. But that doesn't mean he wasn't. But so far, it looks like an accident. All we know is that they crashed. I've been writing articles about this. I don't want to believe it was an accident. But if it was, then it appears to be pilot error. People are saying the pilot got like dizzy in the fog, in the clouds, perhaps. So, perhaps the helicopter didn't malfunction. Perhaps, no engine failure. Perhaps, no remote hacking. Perhaps, Kobe wasn't murdered. I say, perhaps. But it is important to keep in mind that there are different lessons we can learn.
Lesson 1
Accidents happens. So treasure life. Stay in the moment as each day is a gift. That is why they call it the present. So, stay present in your present life. Enjoy life. Learn. Pay it forward. Wait but live life. Listen but love life. Love but love love. And fight but live love.
Lesson 2
People kill people. So, when you see a killer, tell somebody about it. If Kobe was murdered, shouldn't we try to find out who did it? I'm not saying Kobe was murdered. But if he was, then we should be talking about that.
Lesson 3
Helicopters and computers can break. So, better safe than sorry. Better check what you have twice before flying. Try to demand a co-pilot. Double check everything before leaving to ensure safety.
Lesson 4
Slow down. If you can't see, then slow down.
Lesson 5
Manual override. Make sure your helicopter cannot be automatically and remotely hacked, manipulated, and controlled.
Conclusion
In some of the videos, it appears to show the Burbank Airport control tower trying to communicate with Kobe's helicopter pilot. But there was no response those last few minutes. Why no response? That is what I want to know. I will keep my eyes open for whatever clues I can find on that.
Helicopter
For years, Kobe Bryant would pilot his Sikorsky S-76B helicopter which was made in 1991. The tail number (N72EX) was owned by Island Express Holding Corp (IEX Helicopters). The helicopter was previously owned by the state of Illinois. When the helicopter flew for Illinois, its tail number — or registration — was N76ILL. Following its transfer to Island Express, the registration was changed to N72EX. The chopper had two engines.
Not Engine Failure
Kobe Bryant's former pilot has disregarded the notion engine failure was responsible for the helicopter crash that killed the NBA legend.
---
Kobe Bryant's Helicopter
Sikorsky S-76B | Heavy | [Tail number (N72EX)](https://heavy.com/sports/2020/01/sikorsky-s-76-helicopter-n72ex-kobe-bryant/) owned by Island Express Holding Corp | Wikipedia | Head Topics | Helicopters [(Rotorcraft)](https://en.wikipedia.org/wiki/Rotorcraft) | since 1907

1980 | 1981 | 1982 | 1983 | 1984 | 1985 | 1986 | 1987 | 1988 | 1989
1990 | 1991 | 1992 | 1993 | 1994 | 1995 | 1996 | 1998 | 1999
2000 | 2001 | 2002 | 2003 | 2004 | 2005 | 2006 | 2007 | 2008 | 2009
2010 | 2011 | 2012 | 2013 | 2014 | 2015 | 2016 | 2017 | 2018 | 2019
2020 - 01 | 02 | 03 | 04 | 05 | 06 | 07 | 08 | 09 | 10 | 11 | 12


___
Kobe Bryant Accident
2020-01-29 - Wednesday - 11:25 AM - Kobe Bryant | 2020-01-30 - Thursday - 02:35 AM - Published


@OatmealJoey | @OatmealHealth
Published in January of 2020

___

Facebook | Gab | Minds | Steemit
See More

___
Timestamps
All timestamps are generally in Pacific Standard Time (PST) or Pacific Daylight Time (PDT), unless otherwise noted.

___
Flying Like Walking
11:25 AM - Steemit
But Kobe flew in helicopters all the time for many years. It would be like me saying you were walking down the road and fell and died. It is unlikely. Yes, you can fall down and die. But it is difficult. You walk all the time. Kobe flew all of the time. Kobe had a pilot who flew all the time. That means two pilots.
Helicopters Are Safer Than Cars
12:01 PM - Infowars
Rob Dew talks with a couple of helicopter pilots & takes a quick flight across Austin, Texas to discuss the crash that killed NBA legend Kobe Bryant.
Two Pilots
03:50 PM - Steemit
Was Kobe not a pilot? You don't think Kobe could have been a co-pilot if Kobe usually flies and pilots helicopters for many years? Why would Kobe just sit there and wait to die?
Military Related
The helicopter manufacturer, Sikorsky, a subsidiary of military contractor Lockheed Martin, wrote in a tweet that the company intended to cooperate with the NTSB investigation. "We extend our sincerest condolences to all those affected by today's Sikorsky S-76B accident in Calabasas, California.
Military Series
The helicopter was a military series helicopter. Specifically, it was customized to be not military. So, in that sense, it's not military any more than you are not your parents.
GPWS
A [Ground Proximity Warning System (GPWS)](https://en.wikipedia.org/wiki/Ground_proximity_warning_system) is a system designed to alert pilots if their aircraft is in immediate danger of flying into the ground or an obstacle. The United States Federal Aviation Administration (FAA) defines GPWS as a type of terrain awareness warning system (TAWS).[1] More advanced systems, introduced in 1996,[2] are known as enhanced ground proximity warning systems (EGPWS), a modern type of terrain awareness warning system. I wonder if Kobe's GPWS was working or not. If it broke, that could have assisted in the crash. I'm not going to say it was hacked. I don't know what happened. I'm just looking around.
Crash Site
The crash site is 34.136932°,-118.692334°. Plug those into your favorite map app and speculate away. The elevation at the crash site is 1086 feet. I wouldn't lock in CFT as the cause yet. And the ADS-B data at the end of the track is subject to anomalies, so I wouldn't take that as gospel either. Just something to think about.
Fog
The METAR at KSNA at 0900 was 10 OVC 5SM. So, they did not "take off in heavy fog." Just thought it might be nice to include at least one fact.
Nike
Nike has stopped selling Kobe Bryant merchandise on their website to prevent resellers from profiting on the NBA legend's death, a report said.

___
@stefan.molyneux
10:19 PM - Kobe Bryant: Final Flight Analysis
#
Valuetainment
Kobe Bryant's Last Great Interview
#
Valuetainment
Kobe Bryant: Most Tragic Loss In Sports History
#
Criminal Investigations
3 different doorbell camera's catch Kobe Bryant helicopter crash impact
#
Criminal Investigations
Radio traffic from Kobe Bryant's helicopter crash
#
Vicopter
Kobe Bryant Helicopter Crash WHAT HAPPENED?! A Pilots Standpoint
#
Scopify
Kobe Bryant CRASH.. Real Video!
#
Nicki Swift
11:40 PM - More Sad Details Are Emerging About Kobe's Accident
#
In Da News Daily
11:42 PM - Kobe Bryant: Helicopter Crash Could Have Been AVOIDED if They Was 20 Feet HIGHER!
#
Sky News Australia
11:44 PM - Security camera captures chilling audio from Kobe Bryant crash
#
Skid Alon
11:47 PM - Kobe Bryant's Helicopter Crash Predicted in Cartoon and Twitter.!
#
Sports War
10:12 PM - Why Kobe Bryant's Death Hit Me So Hard
#
Skip and Shannon: UNDISPUTED
11:19 PM - Snoop Dogg on Kobe: 'That man meant a lot to us' | UNDISPUTED | LIVE FROM MIAMI
#
Jimmy Kimmel
11:20 PM - Magic Johnson on Kobe Bryant, The Lakers & Vacations with Jimmy Kimmel
#
Nicki Swift
11:27 PM - Kobe Bryant Had A Deal With His Wife About Flying In Helicopters
#
TODAY
11:30 PM - Magic Johnson, Shaquille O'Neal React To Kobe Bryant's Death | TODAY
#
CBS
11:31 PM - New video shows Kobe Bryant's helicopter before crash
#
Coe Jabba
Kobe Bryant the fake and the real video footage of helicopter he was riding together with Gianna
#
REPOST.
11:58 PM - Kobe's helicopter footage, rip legend.
#

___

The Oatmeal English School - English You Can Eat
The Hustle
Chris and Mark
AS English

___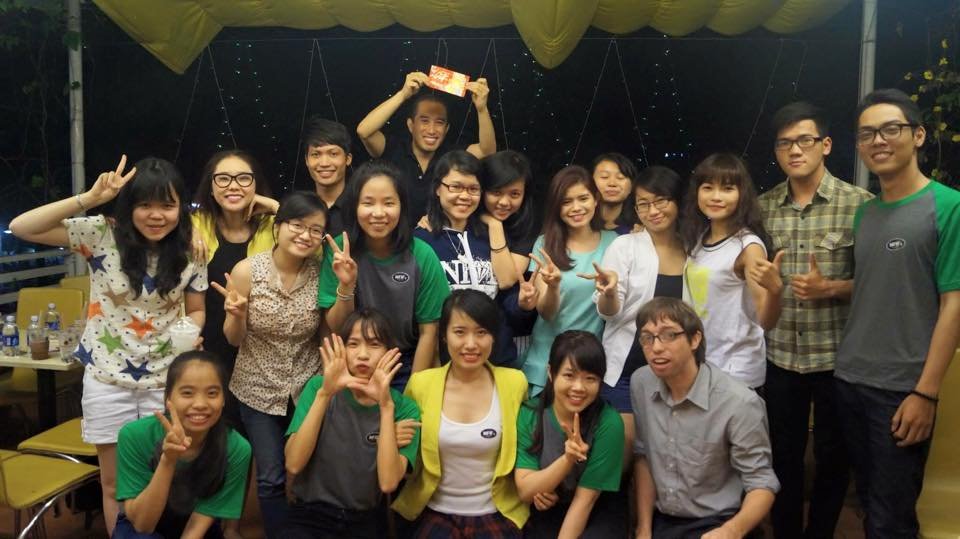 ___

___


Click here to watch Alex Jones & Other Infowars Shows
Some of my Top Favorite News Websites
How do we promote Steemit on social networks?
___



Did his helicopter malfunction?
___

# What Happened to Kobe?