I think this is now the 4th time I said Goodbye to the Mangarock app in here. XD
The first one was when they announced at the beginning of this year that they were finally going legit (like no longer supporting unlicensed series) by taking the first big step of removing their app from both the IOS and Google Playstore.
The second or third one was when they announced that they will be removing their "rock system" and will disable 'online reading', downloads and chapter updates EARLY of March 2020.
I thought they've finally given up on that idea since it's now APRIL but a month after, they finally announced a definite date of APRIL 21, 2020 to disable everything from the mangarock app. They also announced the beta release of their new comics app, INKR Comics which will also be released on the same day.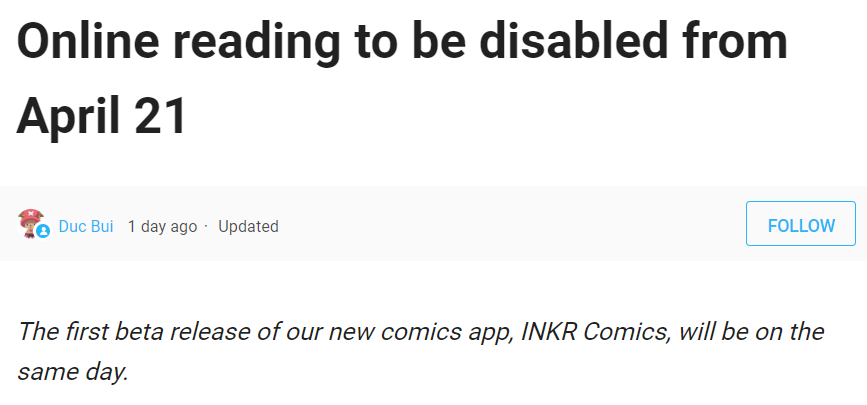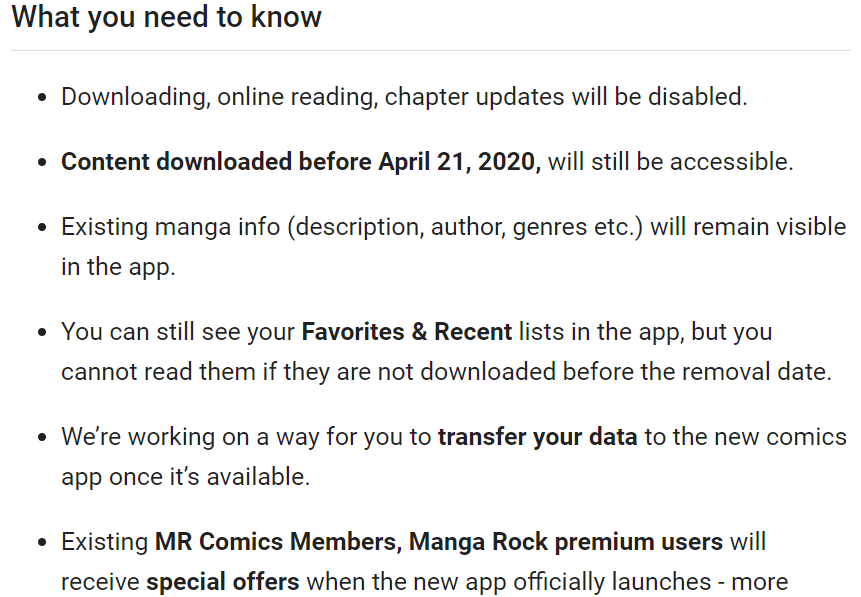 Source: https://support.mangarock.com/hc/en-us/articles/360039635851-Online-reading-to-be-disabled-from-April-21

I'm not expecting much really of the new comics app since I think most of the mangas I read will not be carried over there. A lot of Chinese Mangas (or manhwas) I read are fan scanlations of some group so if the Mangarock team is going legit as they said they would (fully support licensed series) I don't think they would carry those mangas on the new app.
So this is now finally bye2 for the app I used for years! T_T
I already found a replacement though, an app called TACHIYOMI which is not only free to use (unli-download too) but is also open-source. One thing I don't like about it though is that it takes 2-3 minutes to check ALL the new chapter updates on my library list (the app checks the mangas on the library list one-by-one and I have around 150 series on mine XD*).