**Colossal Squid**


The sea hides secrets that man even the imagination is small, this is the case of some creatures, in which man can only imagine in ancient tales and stories, which gather testimonies of sailors who have encountered extremely large creatures, but today I want to tell you about the giant squid a species that does not have much time, in which man could officially discover it, the giant squid infused, fear in the hearts of the ships sailing the seas. But not to mention the mythological creature called kraken. I like to think that in ancient times the crew could see squid of 15 meters, but the excitement of seeing an animal of those qualities inspired these great stories. There are speculations that have achieved squid of 25 meters but are not yet confirmed.
**MATERIALS: Drawing Made In KRITA**

Gracias a todos soy @jesusmedit

No se olviden de votar.

The program used to make modifications is Gimp 2 and Krita.
**STEP 1**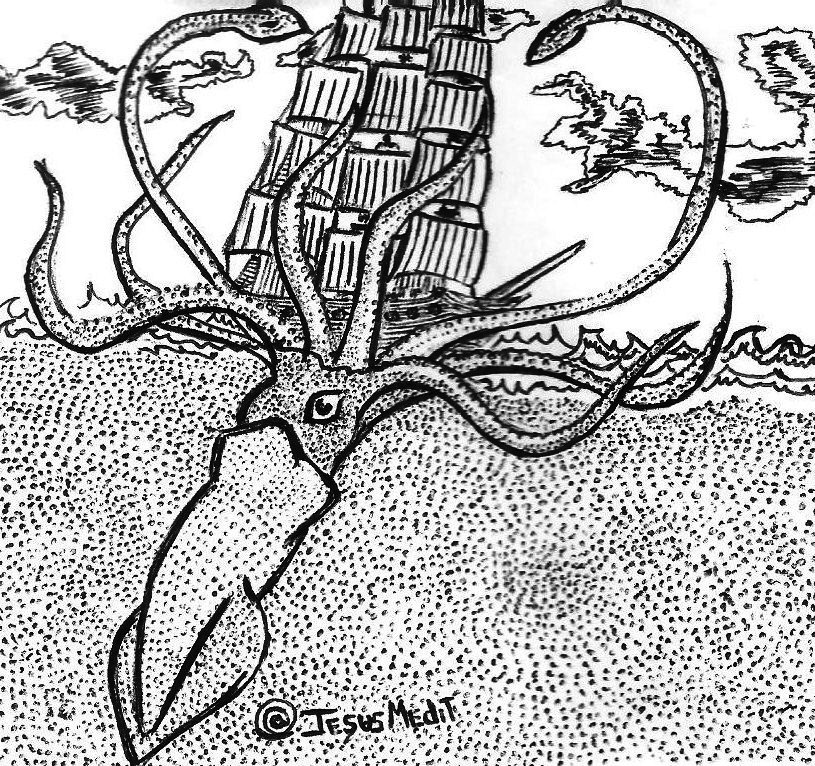 **STEP 2**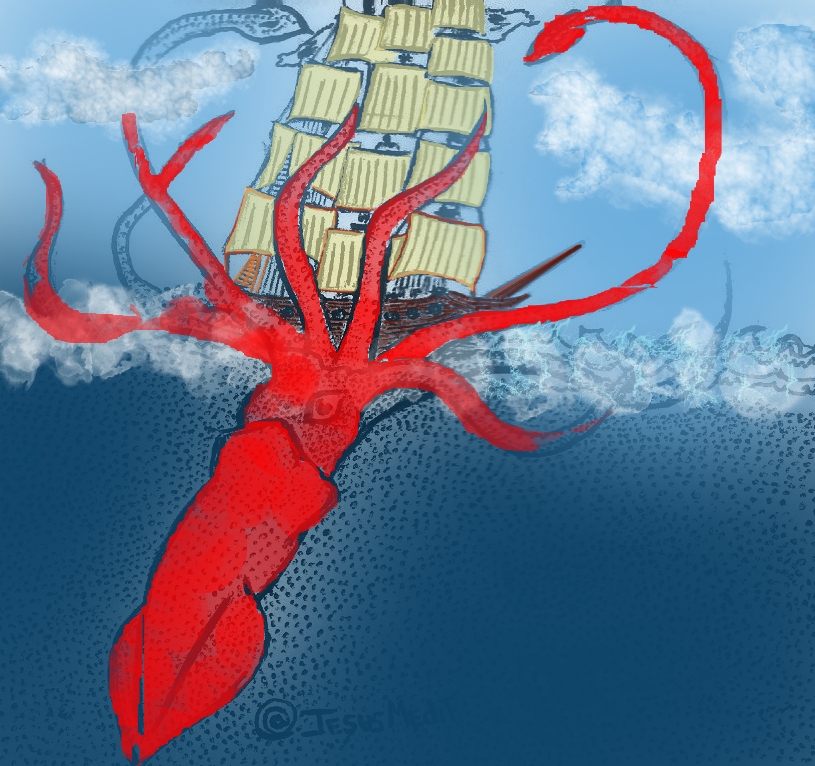 **STEP 3**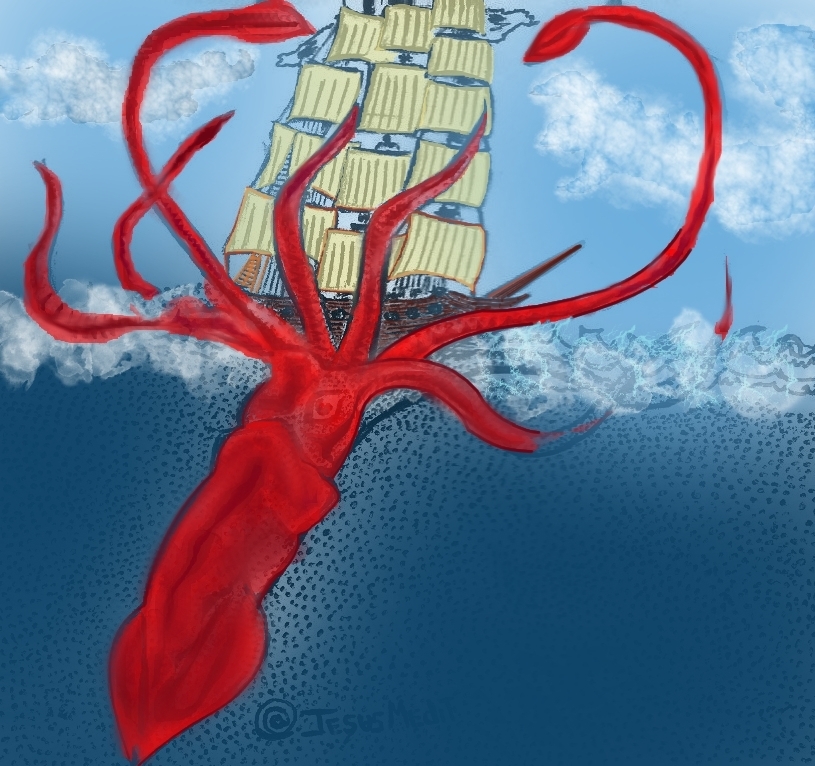 **STEP 4**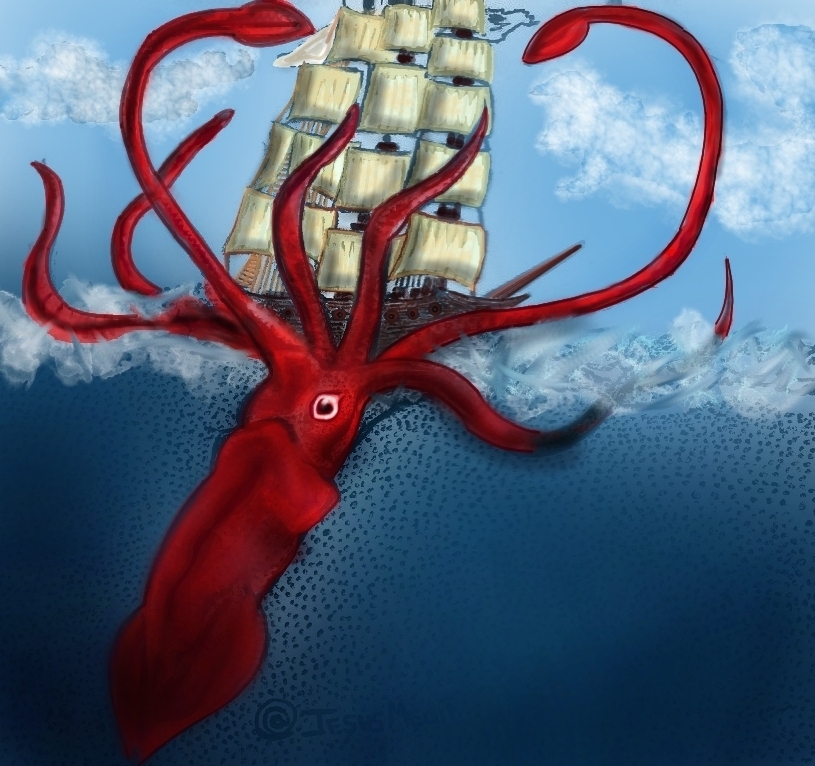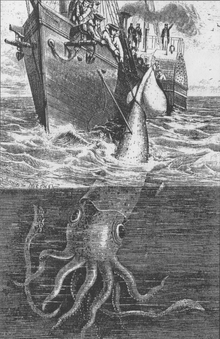 Gracias a estas maravillosas comunidades @cervantes @art-venture @ocd, @c-squared, @helpie @curie @palnet y @neoxian por su apoyo!!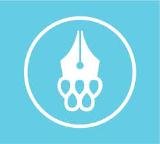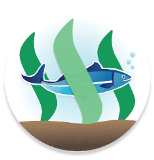 Copyright @jesusmedit- All rights reserved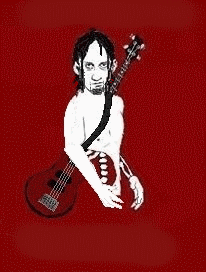 JESUSMEDIT TWISTER 1260