---
Good Evening Everyone... I hope Your week has started out Good... I also hope that all of You had a Fabulous Valentine's Day with Loved Ones and Friends...
Well, let's start this off by saying I had a pretty good run playing some @splinterlands tonight... Lost a couple or three but still had a Very good run at it and was Happy with the end results...
Then I played some Paladins and My Team won 4 out of the 7 matches I was in... Not bad if I say So myself... I got some commendations from My teammates and that made me Me Happy!!!
Now it's almost time to sleep so I will bid You Farewell... Goodnight all and May You Always Be Happy and Blessed...
Keeping My 10k a day going with @actifit and Loving it...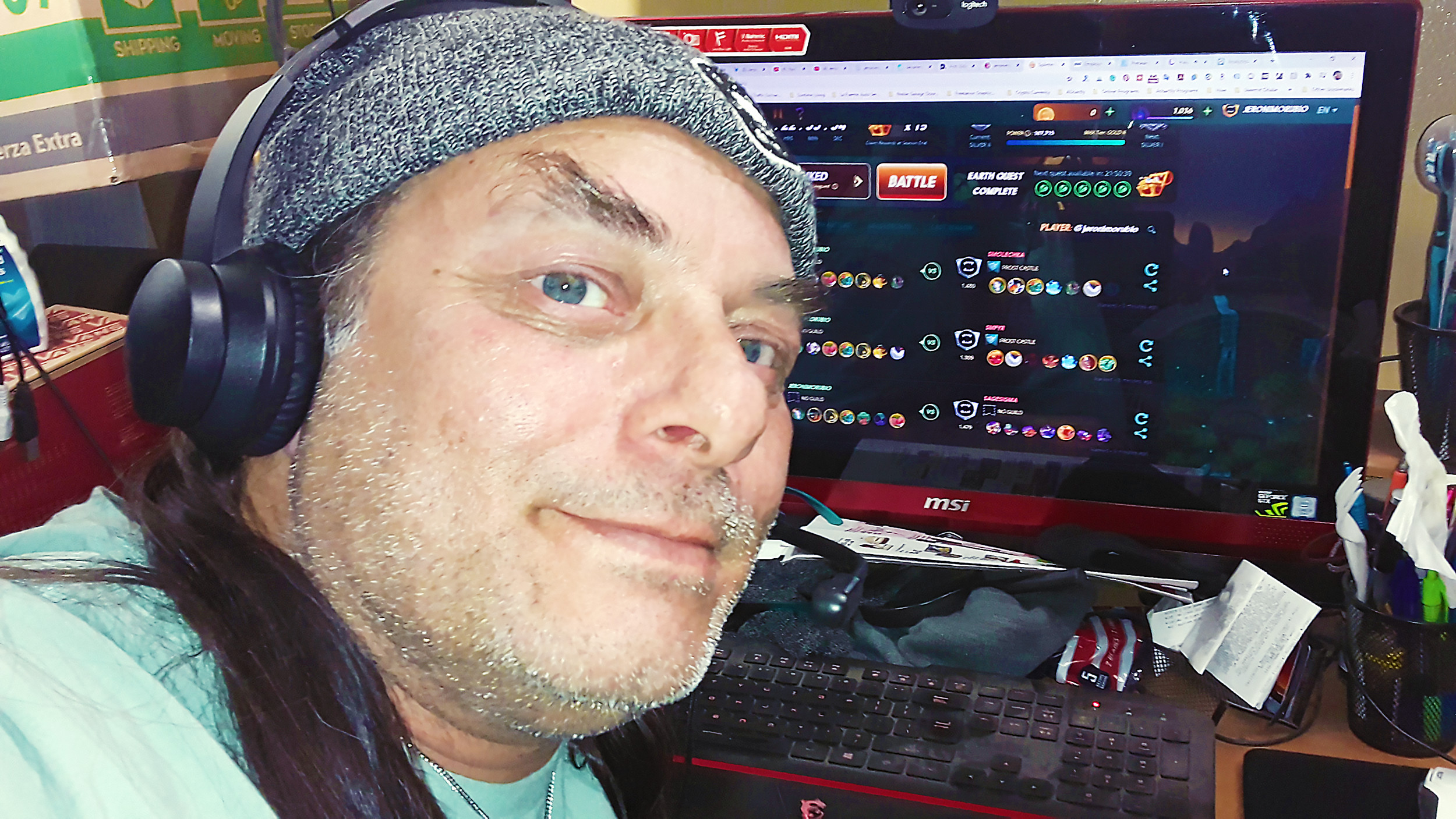 #steem
Come Battle Me on @splinterlands ...
https://bit.ly/Come-Battle-Me-in-Splinterlands
Check Out this Awesome New Website for Multiple Channel Streaming:
https://restream.io/join/rQ0BL
Streemie Video Sharing Site:
https://streemie.com/register?........................
https://support.streemie.com/h........................
@dsound is One Place to Get Music for your Videos but, Ask Permission First:
https://dsound.audio/#!/feed
Free Stock Music is Another Great Website for this as Well"
https://www.free-stock-music.com/
Music in this Video:
Catalyst by Alexander Nakarada | https://www.serpentsoundstudios.com
Music promoted by https://www.free-stock-music.com
Attribution 4.0 International (CC BY 4.0)
https://creativecommons.org/licenses/by/4.0/
@dtube - Video Site - Youtube - No Censorship - https://d.tube/
@vimmtv - Live Streaming Platform - Twitch - No Censorship - https://www.vimm.tv/
@dsound - Podcast & Music Site - Soundcloud - No Censorship - https://dsound.audio/#!/feed
@steemhunt - Product Search & Review - No Censorship - https://steemhunt.com/
@dlike - Web Content Sharing - Pinterest - No Censorship - https://dlike.io/
@actifit - Fitness Tracker - https://actifit.io/
@splinterlands - Digital Card Game - https://steemmonsters.com/
@appics / @steepshot - Instagram - No Censorship - https://appics.com/ - https://steepshot.io/
Every Day is a Day to Be Thankful for all the Amazing and Beautiful with the People in My Life, Like My Beautiful Fiance Vanja, Our Two Children Angeles and David, and All of My Family in Mexico, Norway, Thailand (My Brother @stewsak), and here in the USA. They Are a True Blessing in My Life and I Love Them With All of My Heart.
May You always live in the Abundance of Beauty, Love and Be at Peace in Your Heart, My Amazing Family All Over the World... Go Out and Spread that Joy, Happiness, Peace, and Love Always Every Day. @jeronimorubio
---
▶️ DTube