---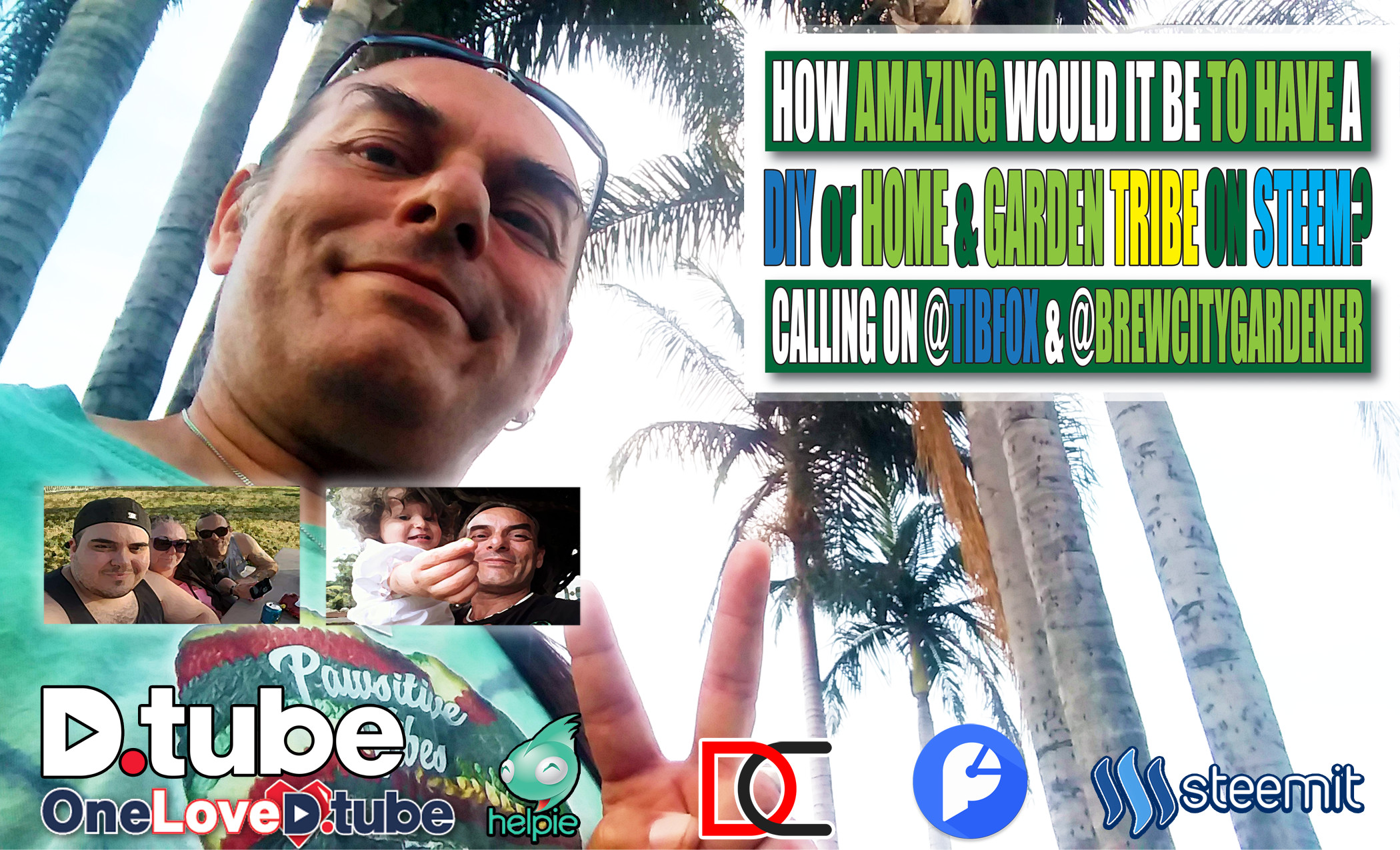 How Many Of You Would Like to See a DIY or Home & Garden Tribe? I Am Loving the Tribes!!! Thank You Steem-Engine!!! Calling on @tibfox & @brewcitygardener... #JustTagIt

---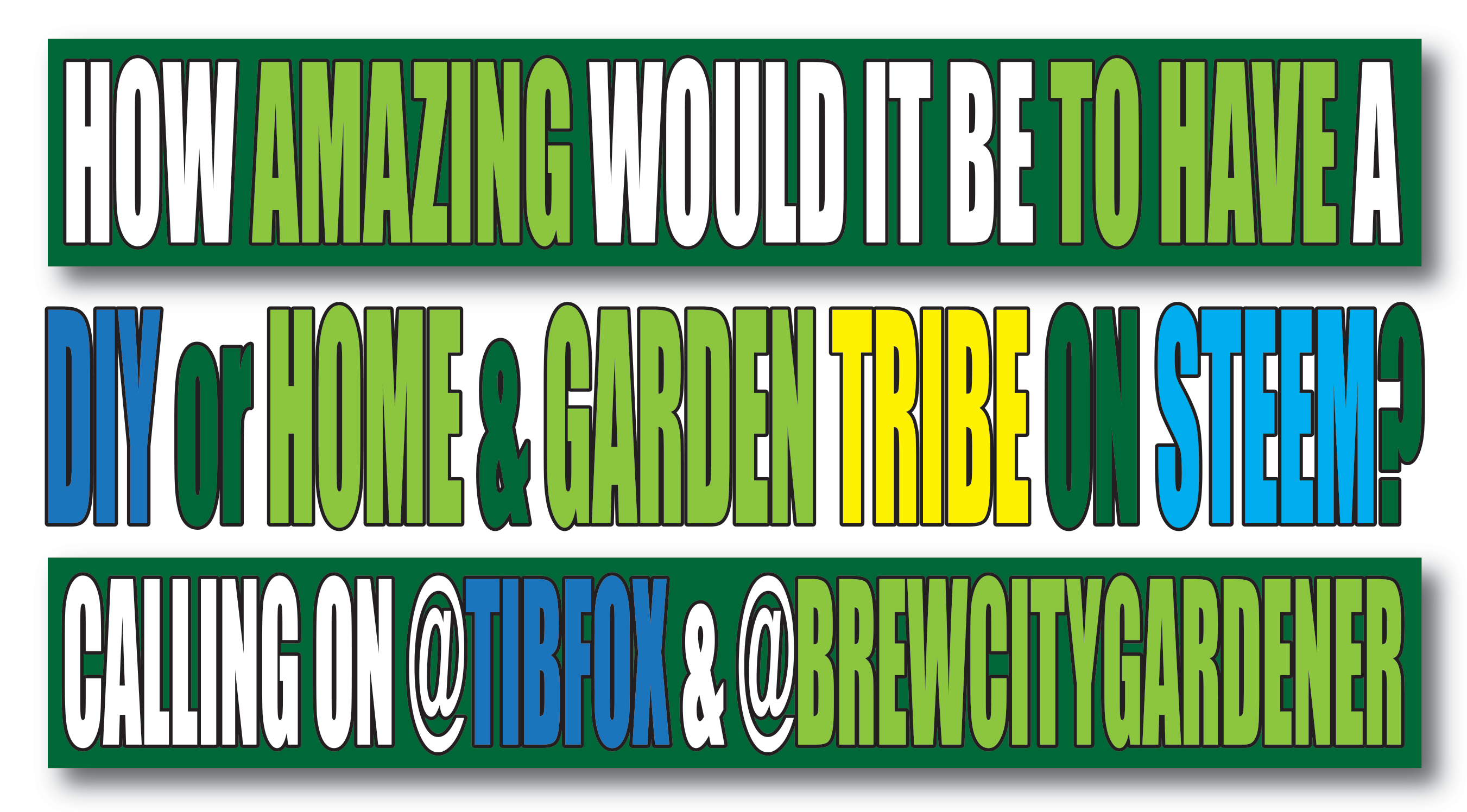 ---
Check out All the New Tokens & Tribes on Steem Engine:
https://steem-engine.com
---
An Amazing Open Source and 100% Free Vector Graphics Program like Adobe Illustrator - Inkscape:
https://inkscape.org/
---
An Amazing Open Source and 100% Free Image Editing Program like Adobe Photoshop - Gimp:
https://www.gimp.org/
---
@dsond is One Place to Get Music for your Videos but, Ask Permission First:
https://dsound.audio/#!/feed
Free Music Archive is Another Great Place for "Royalty-Free" Music:
http://freemusicarchive.org/
Free Stock Music is Another Great Website for this as Well"
https://www.free-stock-music.com/
---
and then there is Also SoundCloud, all of these are Great Resources for Music:
https://soundcloud.com/discover
---
The Music in the Video Belongs to:
Summer Coffee by Barradeen | https://soundcloud.com/barradeen
Music promoted by https://www.free-stock-music.com
Creative Commons Attribution-ShareAlike 3.0 Unported
https://creativecommons.org/licenses/by-sa/3.0/deed.en_US
---
Check Out My Last Mini Tutorial Video for the New @dtube 0.9 Tips below:
https://d.tube/#!/v/jeronimorubio/QmShpwfvpdRVgEbspcRvc3mDGhpTscidWQ7PnRmy3wtoQs
---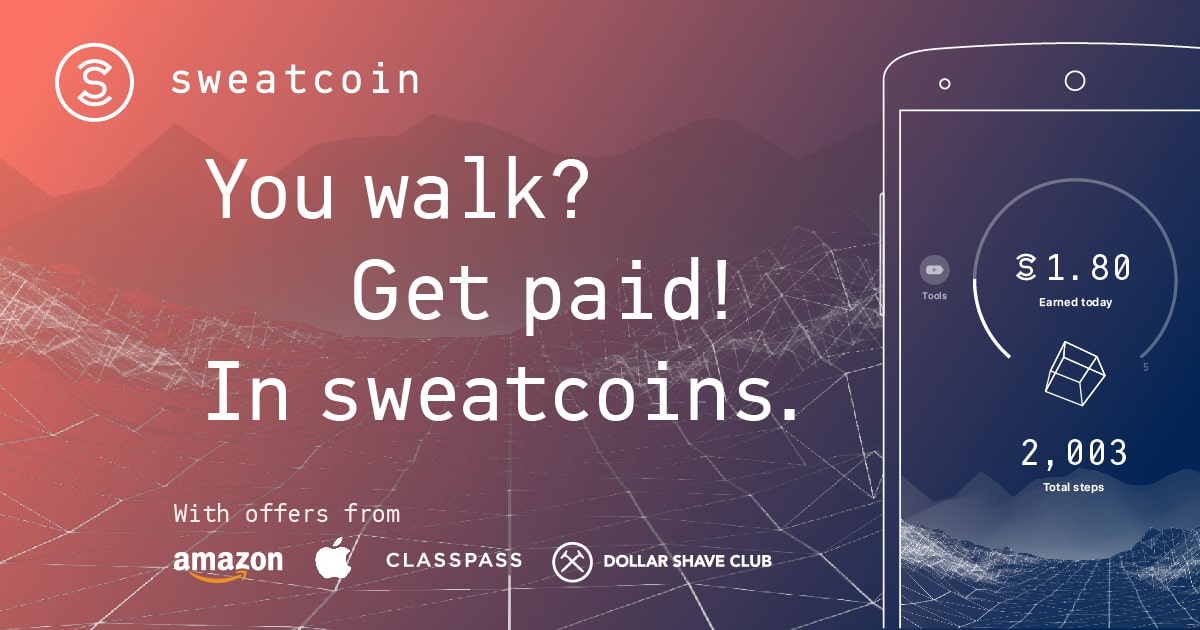 http://sweatco.in/hi/jeronimorubio307111 Check out this free app 👆 It pays to walk!
---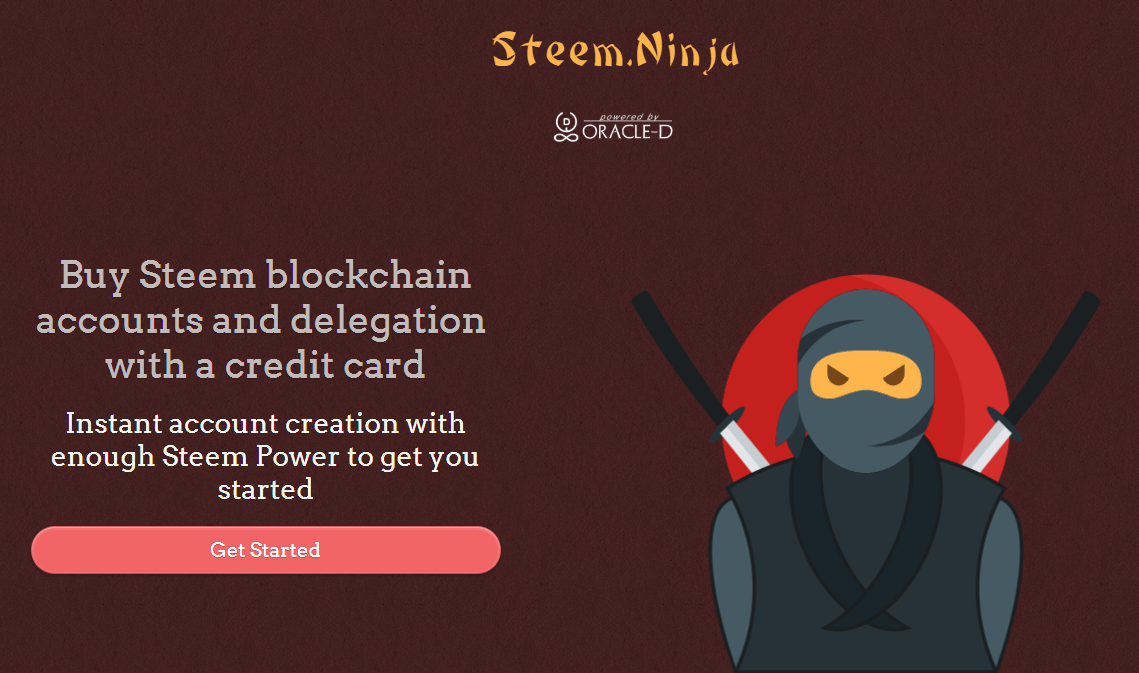 https://account.steem.ninja?ref=jeronimorubio
---



@onelovedtube - Contact @d00k13 or @grayoo or @graylan
#OneLoveDTube Community Discord
https://discord.gg/CsqcfSx
---
Let's Take #STEEM to the MOON!
@dtube - Video Site - Youtube - No Censorship - https://d.tube/
@vimmtv - Live Streaming Platform - Twitch - No Censorship - https://www.vimm.tv/
@dsound - Podcast & Music Site - Soundcloud - No Censorship - https://dsound.audio/#!/feed
@steemhunt - Product Search & Review - No Censorship - https://steemhunt.com/
@dlike - Web Content Sharing - Pinterest - No Censorship - https://dlike.io/
@actifit - Fitness Tracker - https://actifit.io/
@steemmonsters - Digital Card Game - https://steemmonsters.com/
@appics / @steepshot - Instagram - No Censorship - https://appics.com/ - https://steepshot.io/
---
Download the Amazing @partiko #dapp for #steem Today! - Click the Link Below:
https://partiko.app/referral/jeronimorubio
https://steemit.com/@partiko
---
Get your #steem Account today by clicking on the link below and begin your #steem Journey today!!
https://account.steem.ninja?ref=jeronimorubio
Much love and Respect to All of You Always, Your Brother for Life and Beyond, @jeronimorubio - @dtube, and #STEEM to the MOON!!!
I'm completely Blessed and Thankful I feel Every Day for All the Beautiful People in My Life, Like My Beautiful Fiance Vanja, Our Two Children Angeles and David and All of My Family in Mexico, Norway, Thailand (My Brother @stewsak), and here in the USA. They Are a True Blessing in My Life and I Love Them With All of My Heart.
And Also Genuinely Blessed and Thankful I Feel every day for all of You Beautiful #steemains, #dtubers, @steemmonsters, @dtube, @onelovedtube, @helpie, @dcooperation, @steem-ua, @oracle-d, @steem.ninja, @steemhunt, @steepshot, @partiko, @vladivostok, @dtubedaily, @drisers, @bdcommunity, @nathanmars7, @steemnurse, #dtubefamily777, #linkseven77, @prettynicevideo, and all of the DApps and Dev Teams on these Amazing #steem Powered Platforms on all my videos as well. Thank You for this... I Love You All.
May You always live in the Abundance of Beauty, Love and Be at Peace in Your Heart, My Amazing Family All Over the World and My #dtube and #steemit Family... Go Out and Spread that Joy, Happiness, Peace, and Love Always Every Day. @jeronimorubio

---
▶️ DTube
▶️ YouTube