---
Good Evening everyone... Well, as arrests begin across the country for those that were at the Domestic Terrorist attacks at the Capitol and Charges begin to be handed out in court, Donald Trump shows how he is being classified as the worst President in the history of the United States of America... Comparing him to a Third World Dictator...
Considering all the crimes Trump has committed against the citizens of the United States of America, how he poorly handled the Deadly Pandemic killing hundreds of thousands across the country, and giving tax breaks to the Rich, eliminating the middle class, and generating more poor people by not raising the minimum wage leaving more people below the poverty level...
He shows his lack of respect for Life or Life Lost by not flying the flag at half-mast for the Capitol Police Officer who died and the other four people who died at the Insurrection incited by Trump and his Band of Misfits... No Empathy, No Compassion, and No remorse for their actions... Disgraceful!!!
Played some @splinterlands tonight and completed another Life Quest... Still doing better than 50% but beginning to have some struggles with the Bots... LoL!!! Check out My latest video on @dtube and YouTube coming soon...
We need to help each other more and take care of each other better... We need to Always have respect for all Life because every form of Life is a Miracle and a Blessing... Goodnight all and May You Always Be Happy and Blessed...
Keeping My 10k a day going with @actifit and Loving it...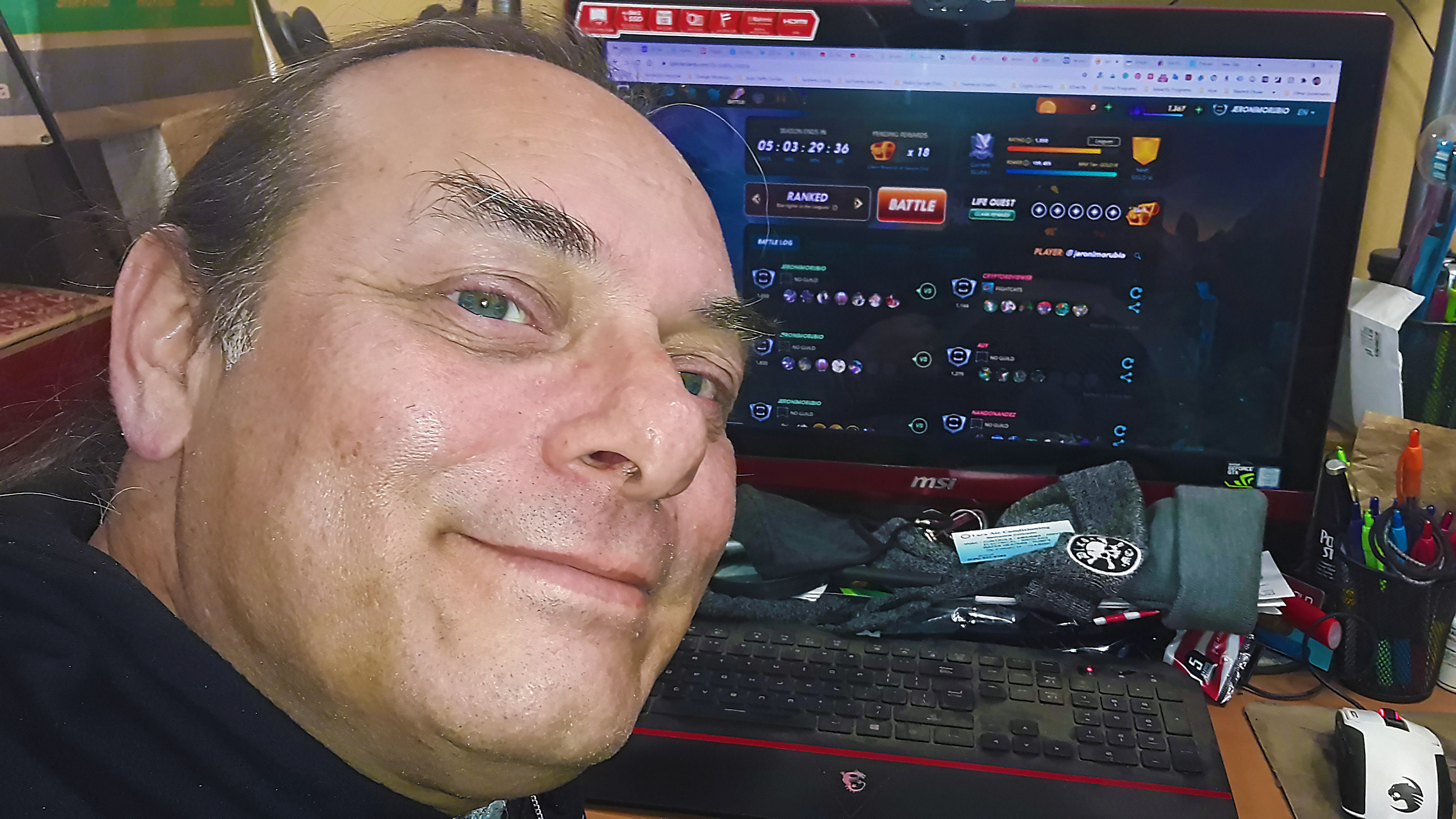 #steem
Come Battle Me on @splinterlands ...
https://bit.ly/Come-Battle-Me-in-Splinterlands
Streemie Video Sharing Site:
https://streemie.com/register?........................
https://support.streemie.com/h........................
@dsound is One Place to Get Music for your Videos but, Ask Permission First:
https://dsound.audio/#!/feed
Free Stock Music is Another Great Website for this as Well"
https://www.free-stock-music.com/
Music in this Video:
Neither Do I by Electronic Senses | https://soundcloud.com/electronicsenses
Music promoted by https://www.free-stock-music.com
Creative Commons Attribution-ShareAlike 3.0 Unported
https://creativecommons.org/licenses/by-sa/3.0/deed.en_US
@dtube - Video Site - Youtube - No Censorship - https://d.tube/
@vimmtv - Live Streaming Platform - Twitch - No Censorship - https://www.vimm.tv/
@dsound - Podcast & Music Site - Soundcloud - No Censorship - https://dsound.audio/#!/feed
@steemhunt - Product Search & Review - No Censorship - https://steemhunt.com/
@dlike - Web Content Sharing - Pinterest - No Censorship - https://dlike.io/
@actifit - Fitness Tracker - https://actifit.io/
@splinterlands - Digital Card Game - https://steemmonsters.com/
@appics / @steepshot - Instagram - No Censorship - https://appics.com/ - https://steepshot.io/
Every Day is a Day to Be Thankful for all the Amazing and Beautiful with the People in My Life, Like My Beautiful Fiance Vanja, Our Two Children Angeles and David and All of My Family in Mexico, Norway, Thailand (My Brother @stewsak), and here in the USA. They Are a True Blessing in My Life and I Love Them With All of My Heart.
May You always live in the Abundance of Beauty, Love and Be at Peace in Your Heart, My Amazing Family All Over the World... Go Out and Spread that Joy, Happiness, Peace, and Love Always Every Day. @jeronimorubio
---
▶️ DTube