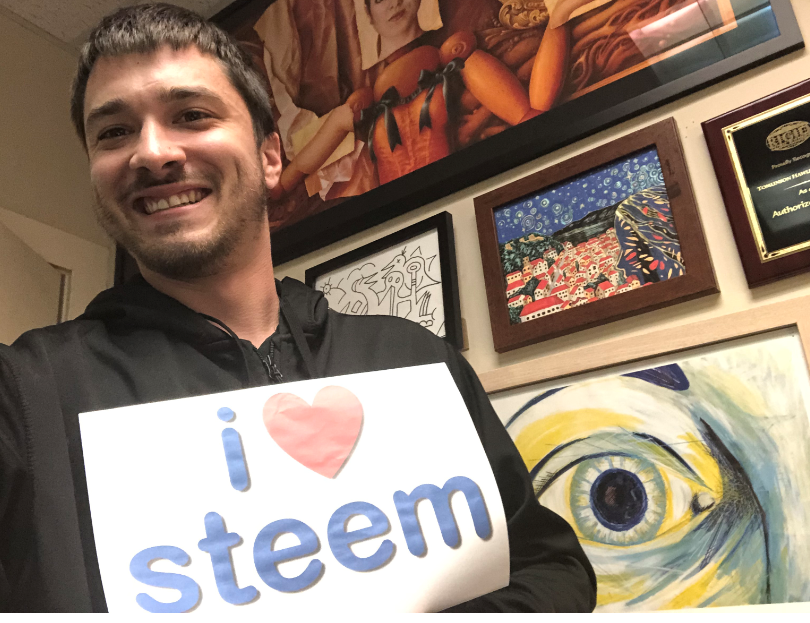 I Love STEEM!
Why I love STEEM...
I love STEEM! It's one of my favorite projects in the crypto-space. It gives people a way of sharing their content online while earning some cryptocurrency at the same time. I've also met some great people over the last few years using the STEEM network.
STEEM combines social media and crypto to make the online content creation experience more rewarding than ever. It is a good starting point for many people that don't know what cryptocurrency is. Most people are familiar with social media, therefore they can use STEEM to share their content and slowly wade into the depths of the crypto-space, while simultaneously earning rewards and communicating with cool people. For many folks that I have met on STEEM, this was their first taste of the cryptocurrency experience.
I love STEEM because it has artists, travel-bloggers, crypto-enthusiasts, foodies, gamers, poets, developers and almost every type of content creator you can think of. It's a community with great potential and I believe it's an elephant in the room that many refuse to acknowledge. The artwork behind me in the photo above comes from fellow STEEM users. I have gathered them over the years to create a micro-art-gallery in my office.
Why do you love STEEM?

Here's a closer look at my STEEM office art gallery:

1. @mariandavp's piece: https://goldvoice.club/steem/@jeffjagoe/office-art-in-my-office-thanks-to-mariandavp

2. @opheliafu's piece: https://goldvoice.club/steem/@jeffjagoe/eye-on-crypto-by-opheliafu-now-in-my-steem-office-gallery

3. @shortcut's piece: https://goldvoice.club/steem/@jeffjagoe/shortcut-joins-the-steem-office-gallery-i-won-the-first-ever-steembay-art-auction

4. @reinhard-schmid's piece: https://goldvoice.club/steem/@jeffjagoe/a-revelation-in-my-office-reinhard-schmid-joins-the-steem-office-gallery

This post was made as part of @stephenkendal's #promo-steem initiative. Learn more about how you can participate here: https://goldvoice.club/steem/@stephenkendal/500-steem-cash-giveaway-i-am-giving-away-10-steem-up-vote-to-x50-users-each-to-help-promote-the-i-steem-campaign

Thanks For Reading!

[
)](https://goldvoice.club/steem/@jeffjagoe)

[
)](https://steem.com/)