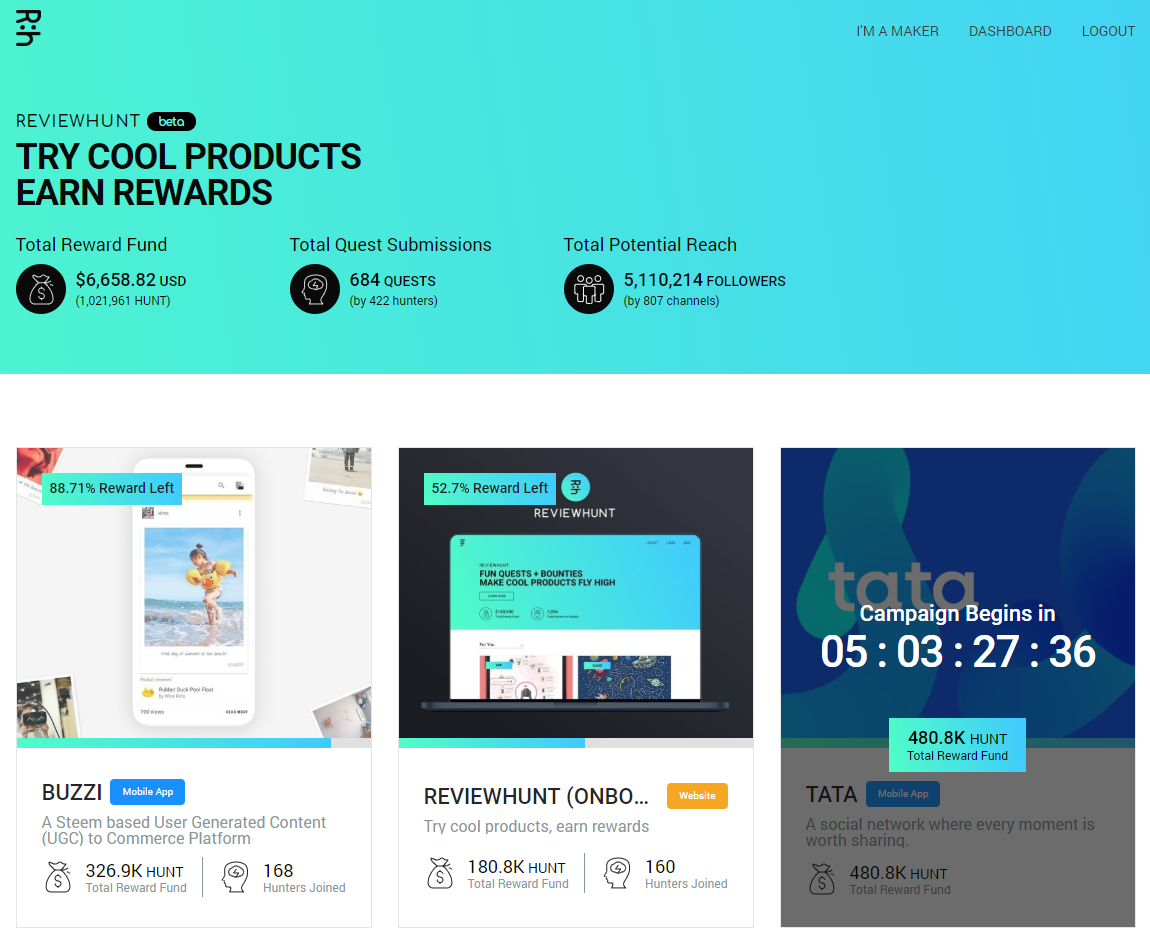 Hi, @jayplayco here.
It is now already a few days ago that Reviewhunt has launched, but I would like to give some tips on how you can optimize it or just start it. This tutorial is made for Hunters who want to review and take part in Reviewhunt.
0. The beginning.
Go to Reviewhunt
First of all, you will need to have an account at Reviewhunt. Don't worry, almost anybody can register to Reviewhunt just with an email and releasing some core information about you.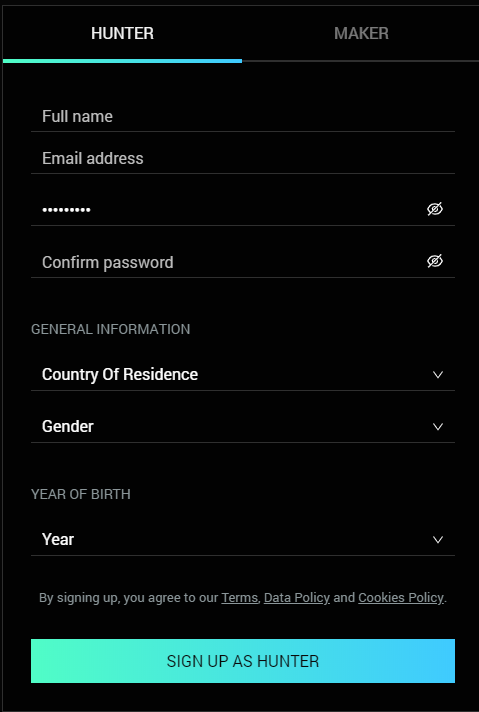 Choose to Sign Up and input the following information.
Full Name
Email address (is needed to log in) and password
Country of Residence (is needed if a maker is targeting a specific market)
Gender
Age
If you have been familiar with Steemhunt, you will see that you don't need any Steem information at this stage.
1. The Dashboard
After the Sign-up and Login, you will see a new menu on the top.

Press the Dashboard to move to your own account information.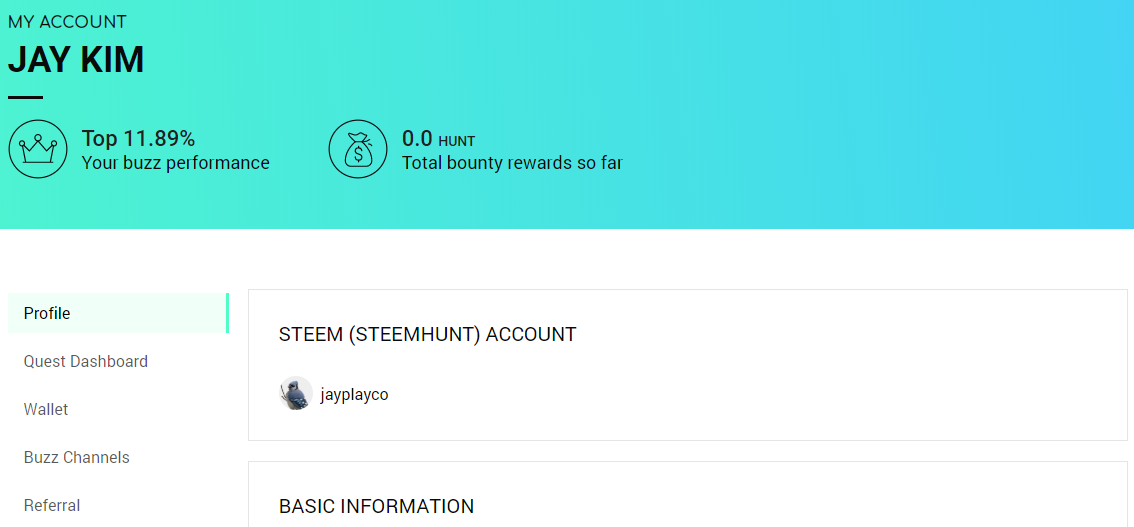 Under profile, you will see your basic information, how many HUNT tokens you have already received with bounties and how your performance is. As you can see, there are more than 11% that are performing much better than myself on different channels at Reviewhunt.
Profile: Here you can match you Steem Account with the Reviewhunt account. The background here is, that you will need a Steem account to be able to transfer your HUNT bounties later out of your account. The process is easy to understand if you have been used to log in with Steemconnect.
Quest Dashboard

Here you can see what kind of quests you have currently joined and in with phase you are on each quest.
You can see that I have almost finished the Reviewhunt Quest and not yet started the Buzzi Quest. It gives you a fast overview and also direct access when you click on each quest to the task you need to do.

Wallet

You may have a Deja Vu feeling when you see this wallet if you are Steemhunt user. The design and function are the same and you can connect the internal off-chain wallet to your Steem account and also to an external wallet. Additionally, you will see the whole history of your rewards you have got within the HUNT economy.

Buzz Channels


Here you can add your social media channels you have direct control of. You can add almost any channel you want, as Reviewhunt as the part others. On the main channels Reviewhunt is targeting, you can get directly the information about how many followers you have there, what the engagement rate is and an estimated rate how many HUNT tokens you could theoretically earn per posting. The numbers are calculated at the moment mainly on the information based on each channel, like followers, resteems, retweets, views, etc. but will get more accurate when Reviewhunt will have more data on each Hunters activity.
You can see that my main channel is Steem and that I am not that active on other channels.

Referral


If you are very active in acquiring people, you will like this part. Reviewhunt is offering each 5% Bonus for getting not only Hunters but also Makers on board. For Hunters, you will get always 5% of the earned HUNT rewards and for makers, you will get 5% from the Makers campaign budget, which can be quite high.
Each hunter will get a separate referral link, which you can find under the tab Referral.

If you haven't yet signed up at Reviewhunt, you are free to use my link to join :)