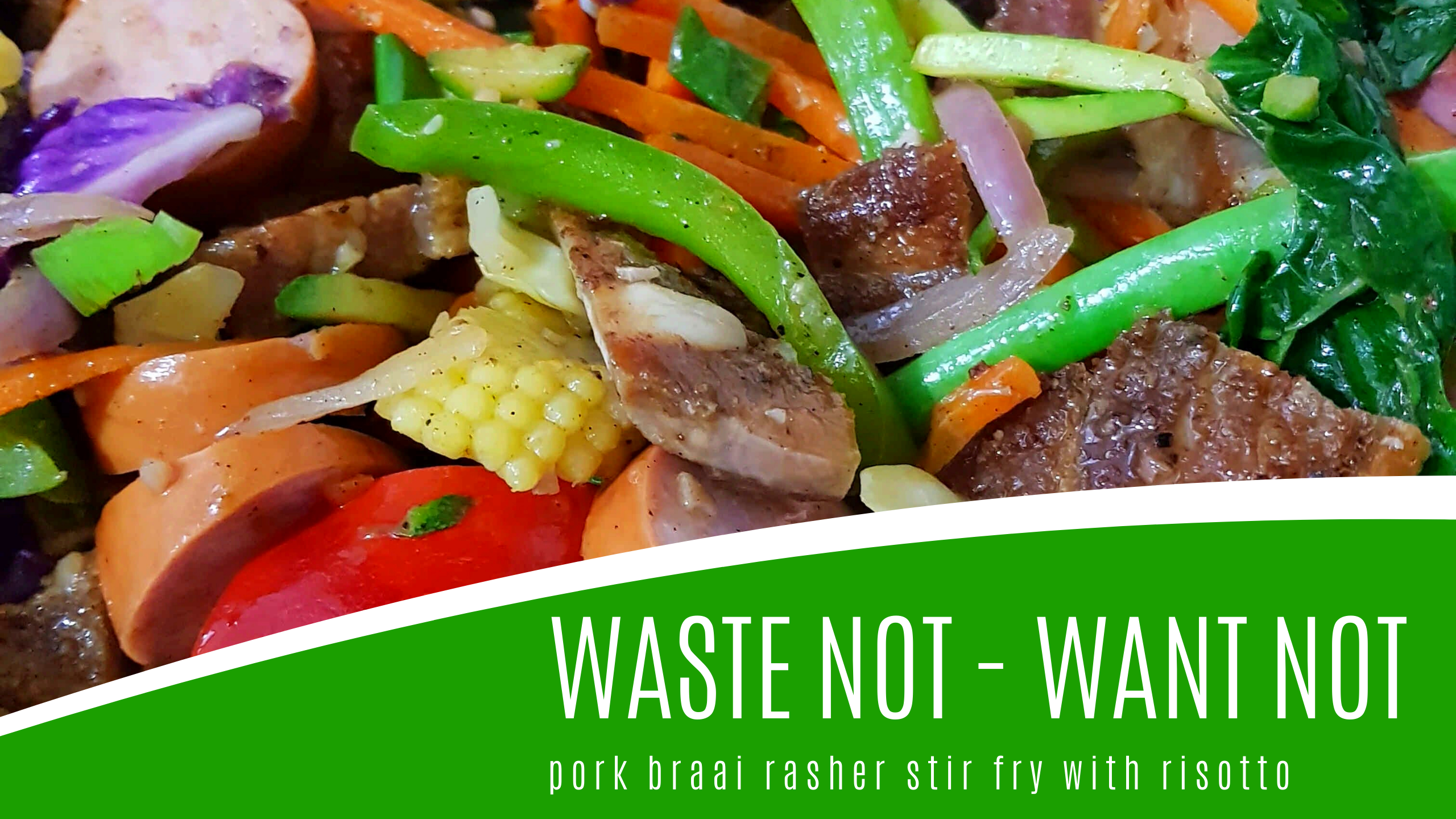 I generally cook enough food so that there are leftovers for the next day and was also brought up in a family where a philosophy of "waste not want not not" so I have absolutely no problem at all eating leftovers... except braai meat (that's BBQ'd meat to the non-South Africans) - for whatever reason, I really just can't stand it (except chicken drumsticks lol) - and yet there ALWAYS seems to be left over braai meat in our fridge... you think we braai too much maybe? haha! So whenever there is left over braai meat... I cringe somewhat... as I really don't want to eat it.
The other day whilst cleaning the kitchen and staring at the left over braai meat in the fridge... I decided to reinvent it and then suddenly I was actually looking forward to it! What we had left over was some traditional pork rashers and then some kassler rashers... so I just chopped them up into relatively small cubes...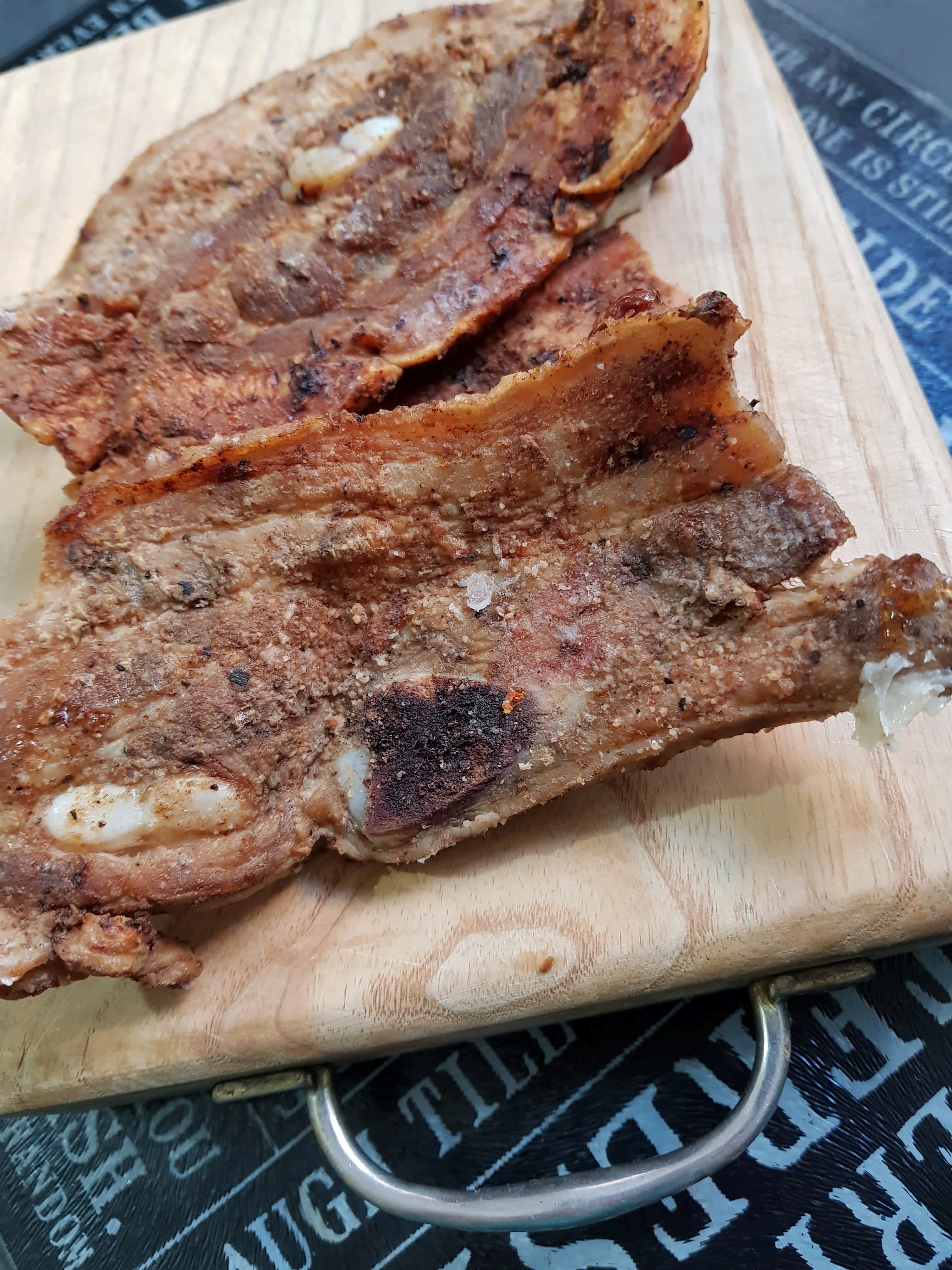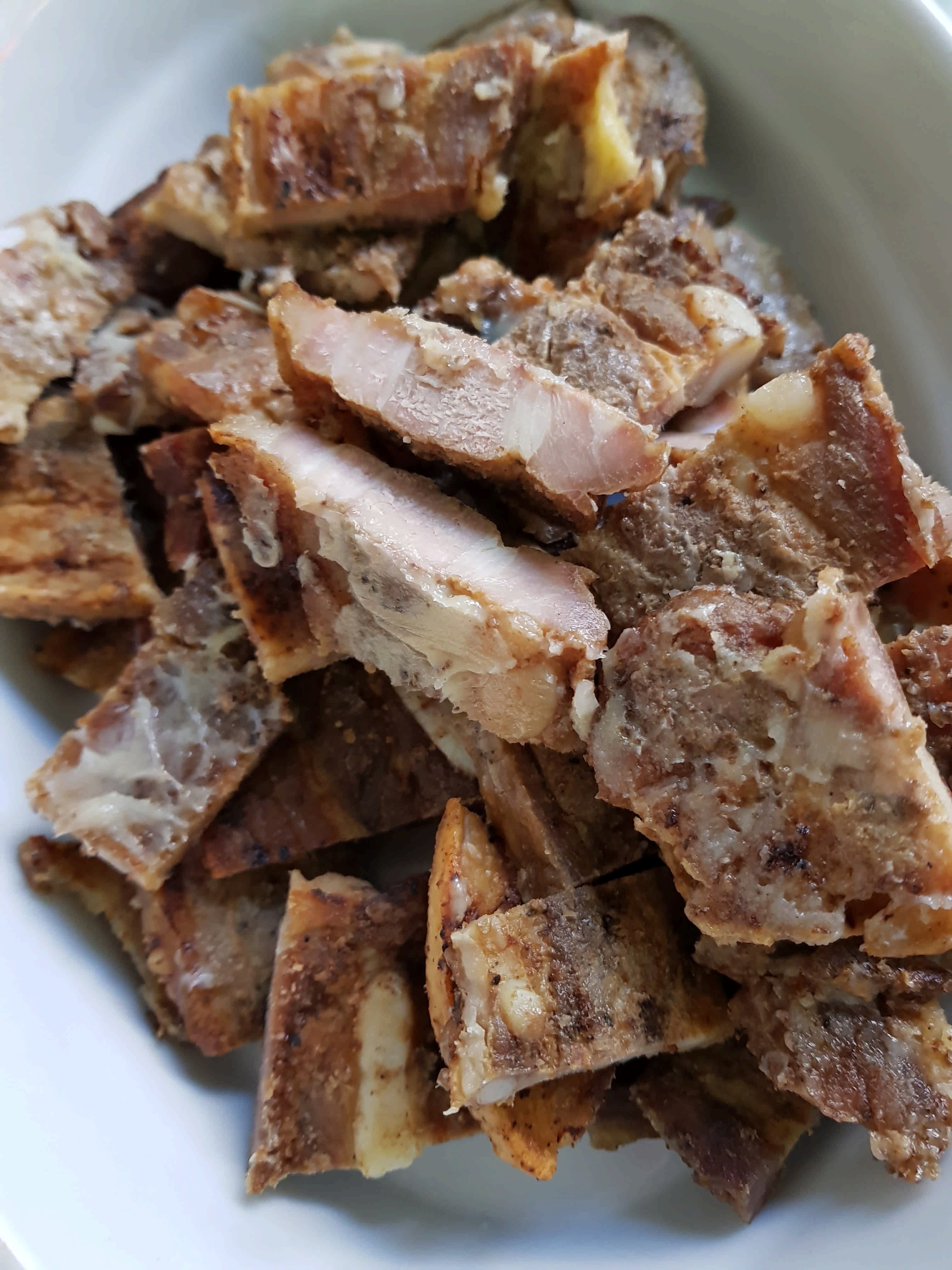 Then I went and bought some bratwurst sausage, a small packet of fresh chopped stirfry veg (because I was feeling lazy) and didn't really fancy chopping it all myself - besides, it ends up costing a lot more to buy everything individually, you end up with too much stuff and then you still have to do the work haha! I also bought some risotto rice... which to be honest I have never cooked before... so that was a first time experience for me... I am proud to say that (I think) I got it juuuust perfect grin!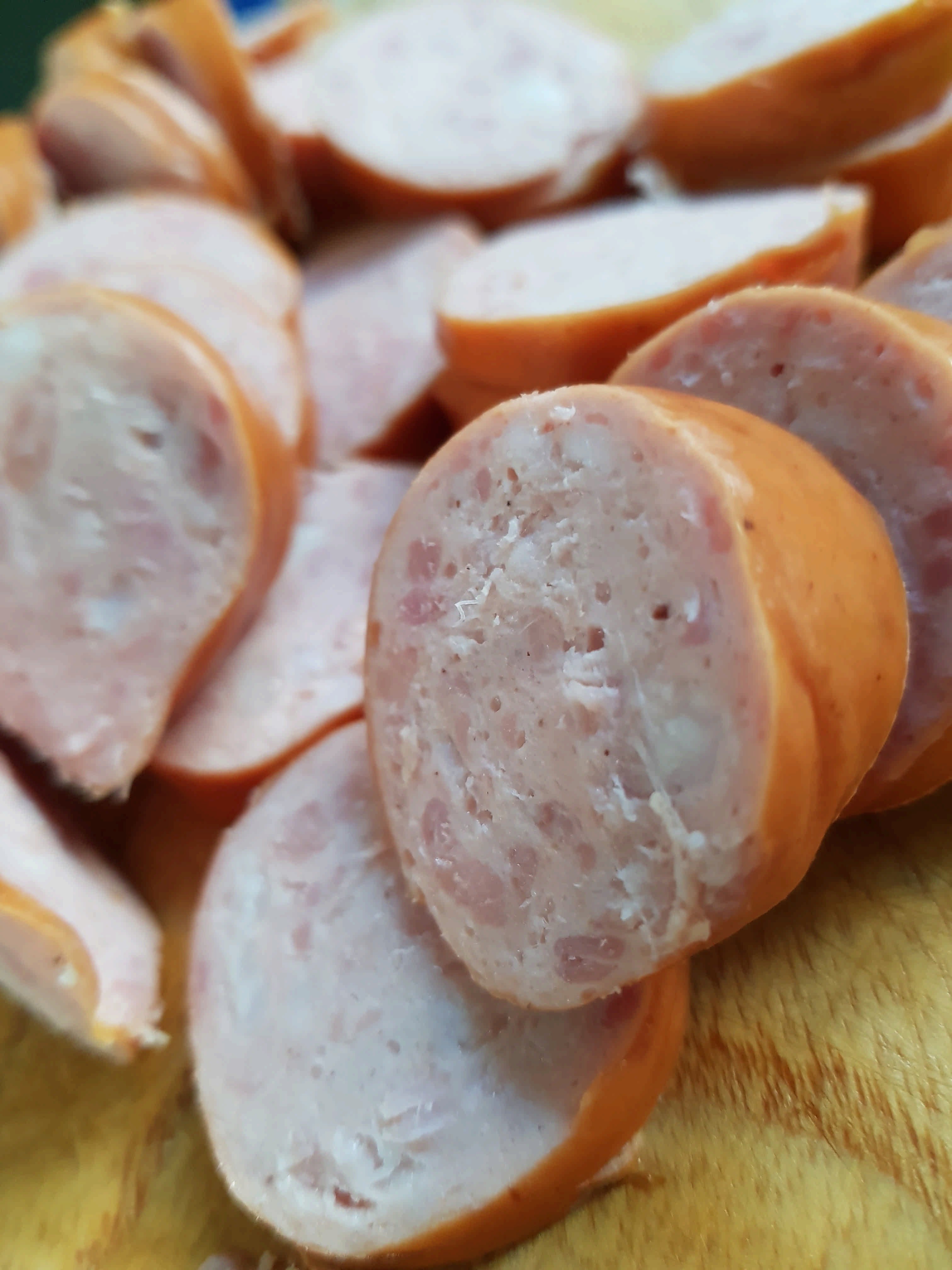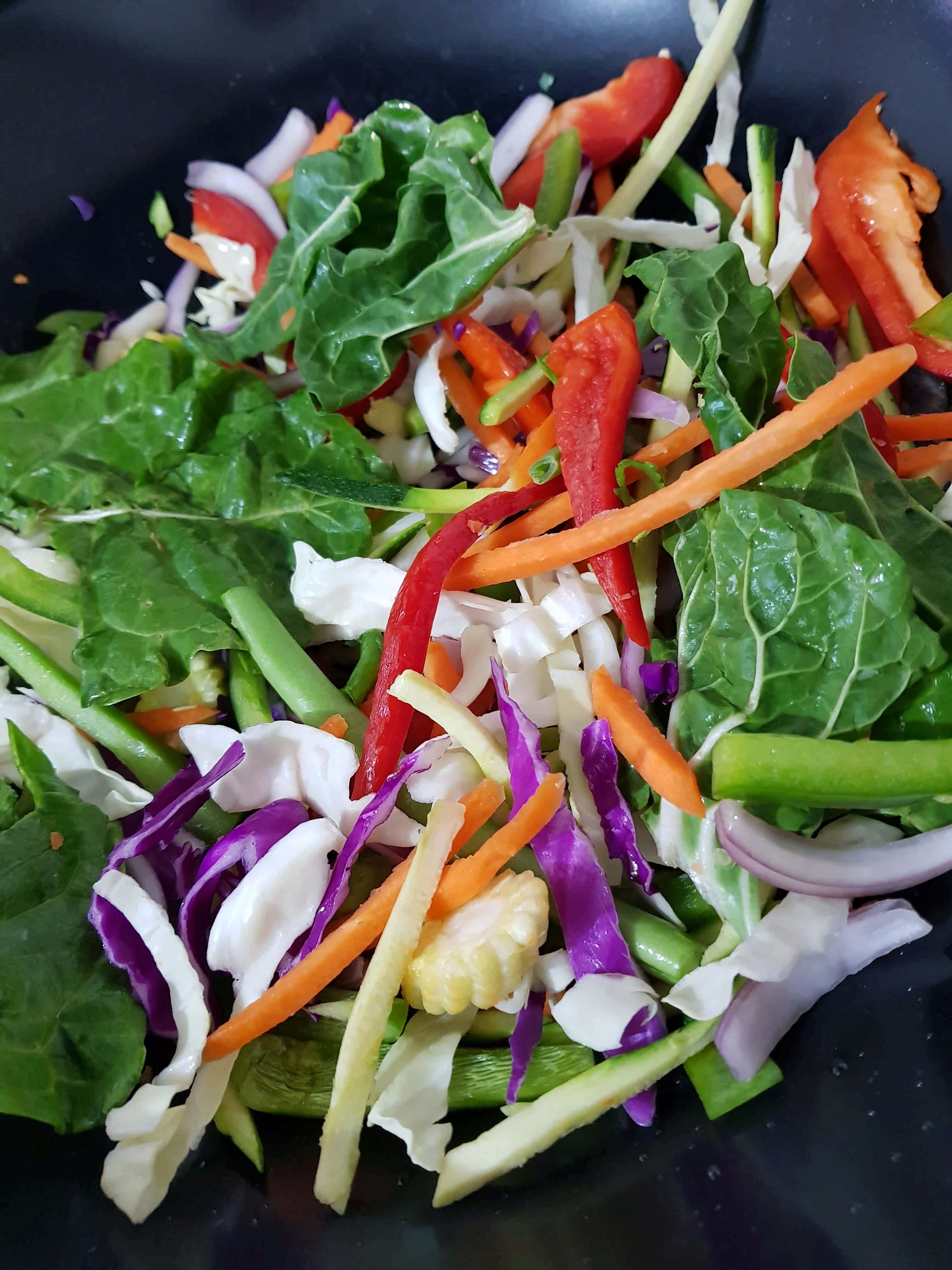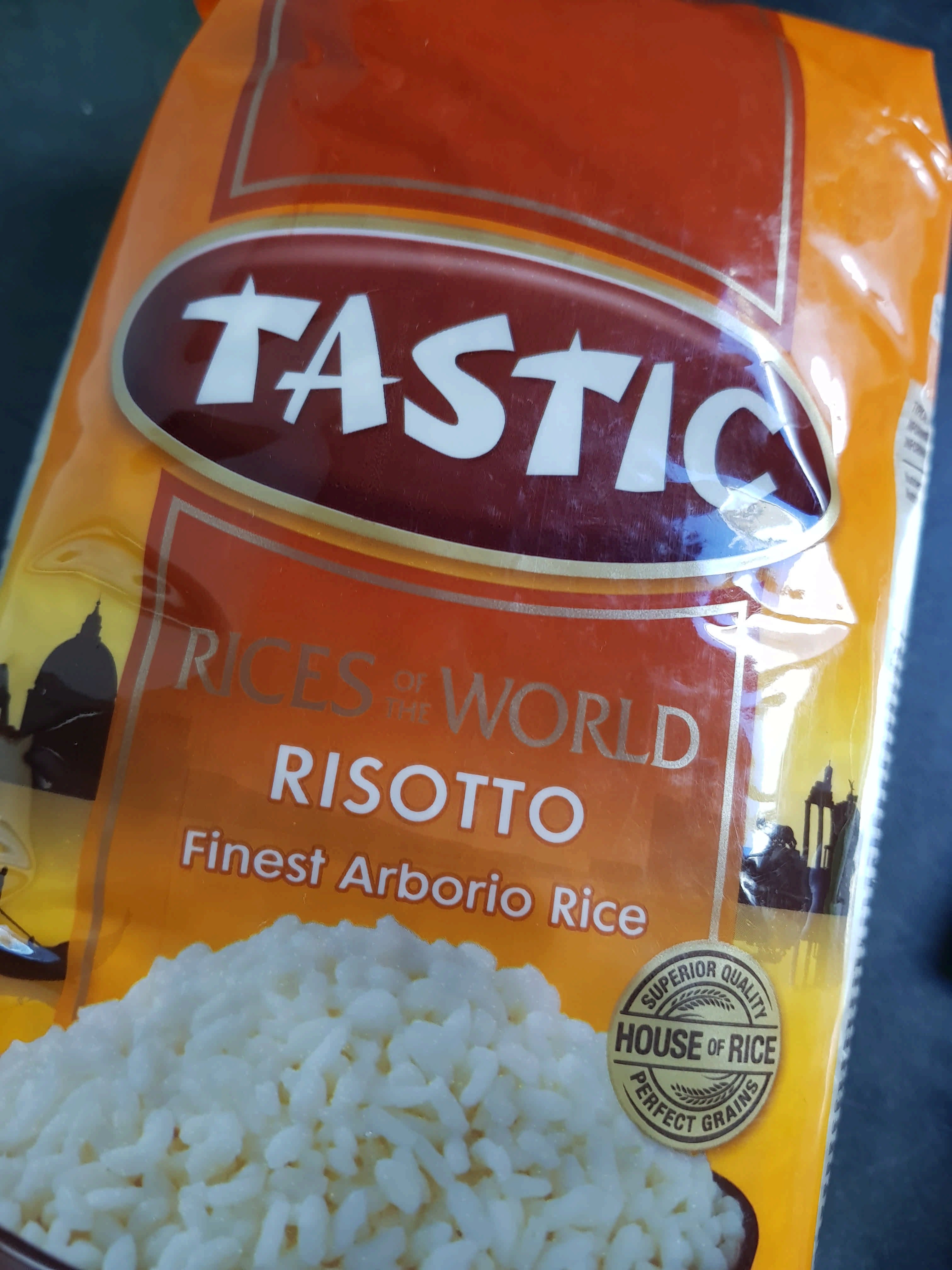 I started off with the risotto. Chopped up a half and onion and a few celery sticks and then fried them in a little bit of olive oil.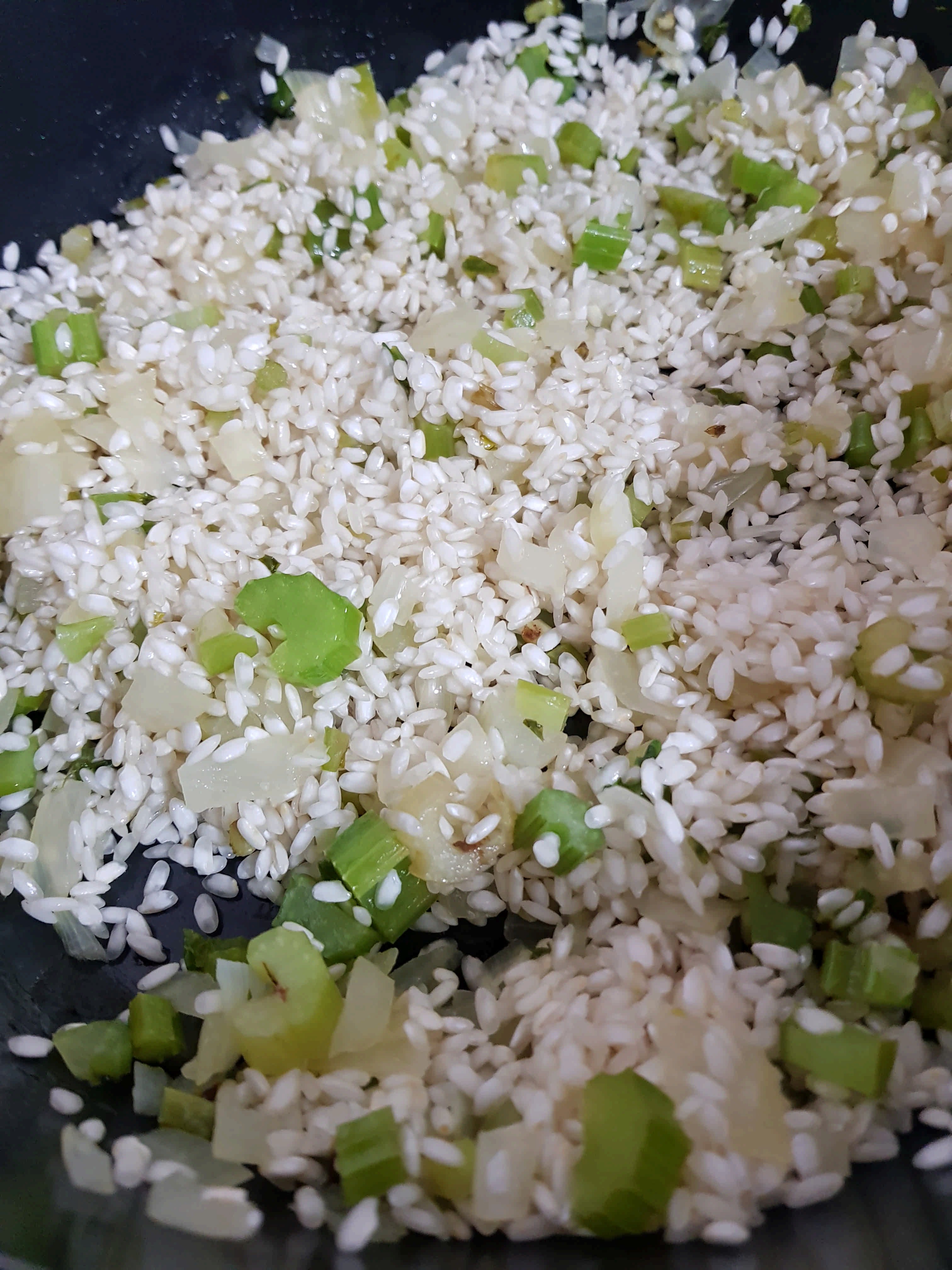 Then I added about 2 cups of the dry risotto - stirring it all regularly until the risotto becomes relatively translucent While the celery, onions and risotto were busy, I had a pot of chicken stock heating up as you will need to spoon this in little by little... and it is really important that it is HOT when you pour it in.
You can add about a litre of stock, but one soup ladle at a time and only add a new ladel of stock once the liquid of the previous one has cooked away... stirring continuously. This process will take about 20 - 30 min depending on whether you are working on an electric stove or gas... gas obviously being a lot quicker.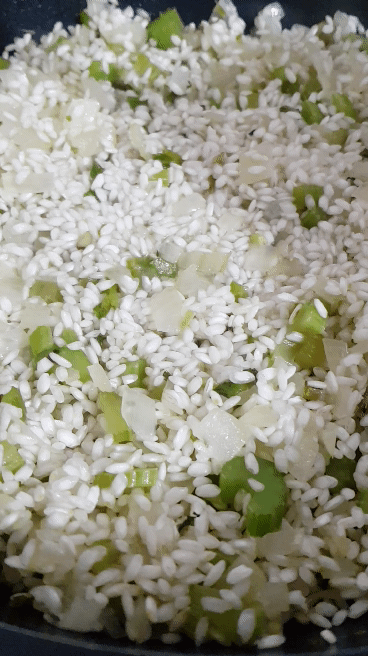 Once the risotto is al dente (tender but firm), then pop about four teaspoon sized blobs of butter on top of the risotto - do not stir it in, just remove from the heat - pop the lid on and leave it to settle for about 10 minutes, then you can go back and gently stir the butter in. And that's a wrap for the risotto! Now it was time to whip out the wok and heat it to a very high heat with a little olive oil. Once the wok was ready I threw in the stir fry veg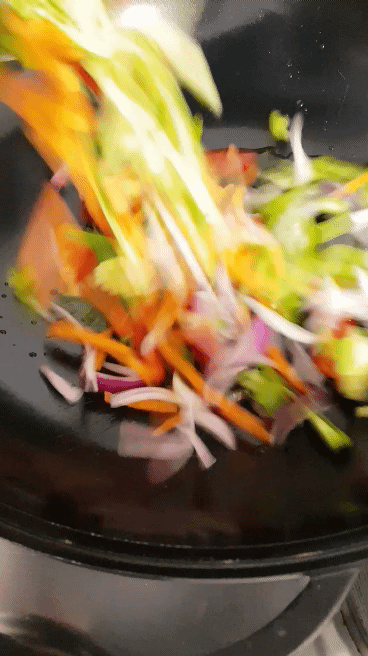 After a minute or two of frying the veg, I added the sliced braai rashers and the bratwurst sausage. I kept the seasoning to an absolute minimum because the risotto had already been cooked in stock with the celery and onion and the combination of flavours in the stir fry were going to be quite "heavy" with the two meats - so I simply added a little salt, pepper and garlic.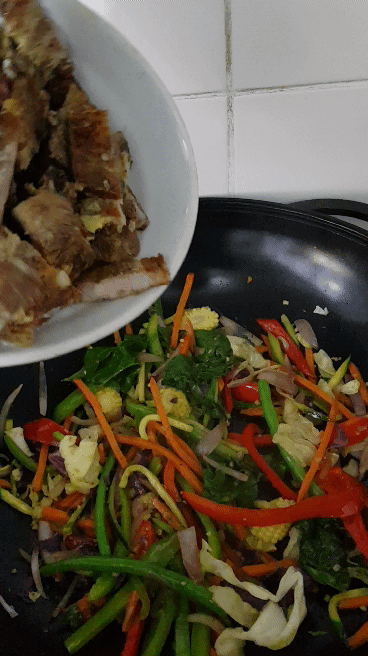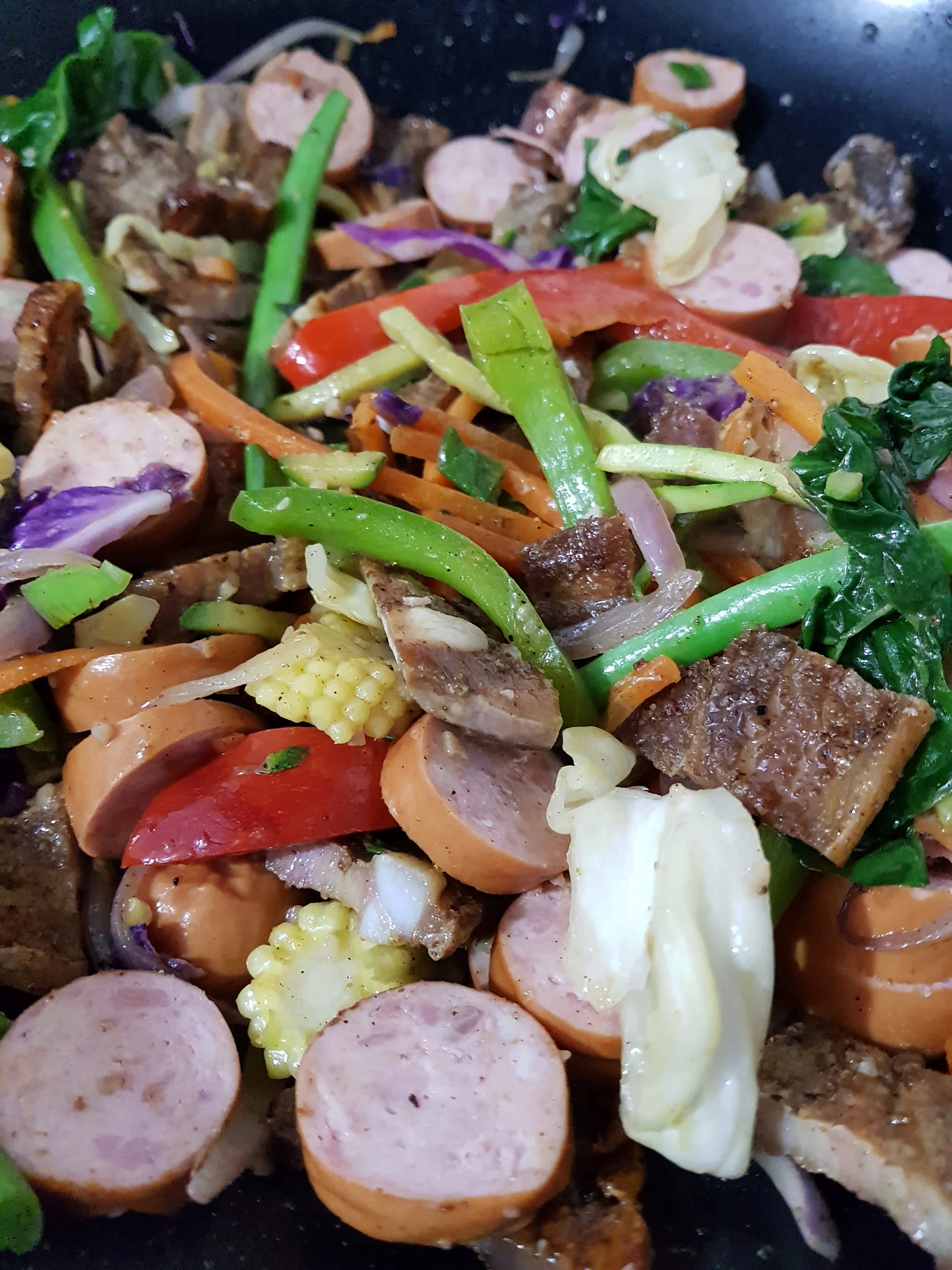 After a few minutes of frying I turned the heat off and left it to settle. That's pretty much it, everything was ready for plating... and I really must say, it was a wonderful transformation! Even Jude absolutely loved it. I would love to know what kind of reinventing you have done with your braai / BBQ meat... I am sure you all have some fab ideas too.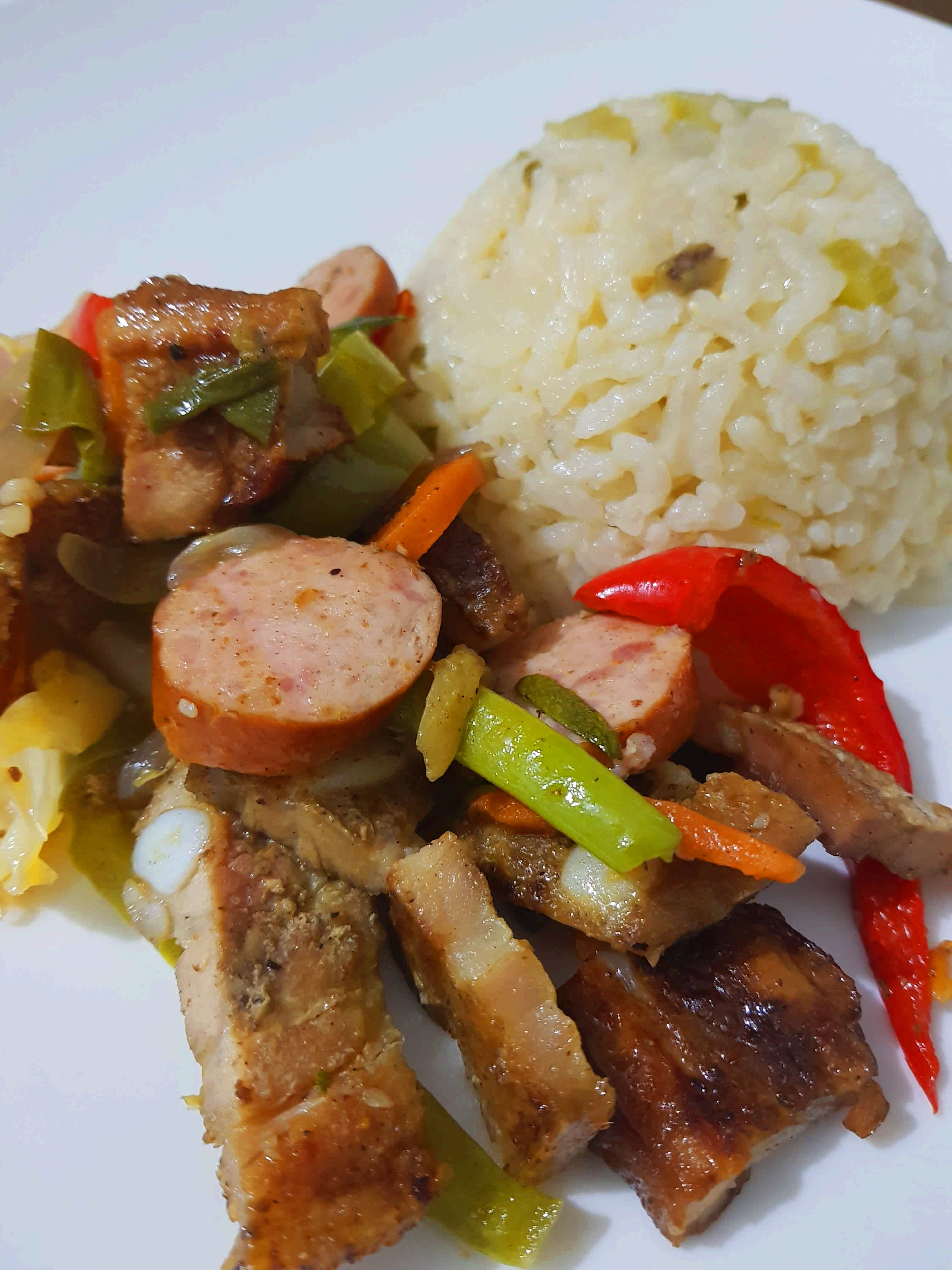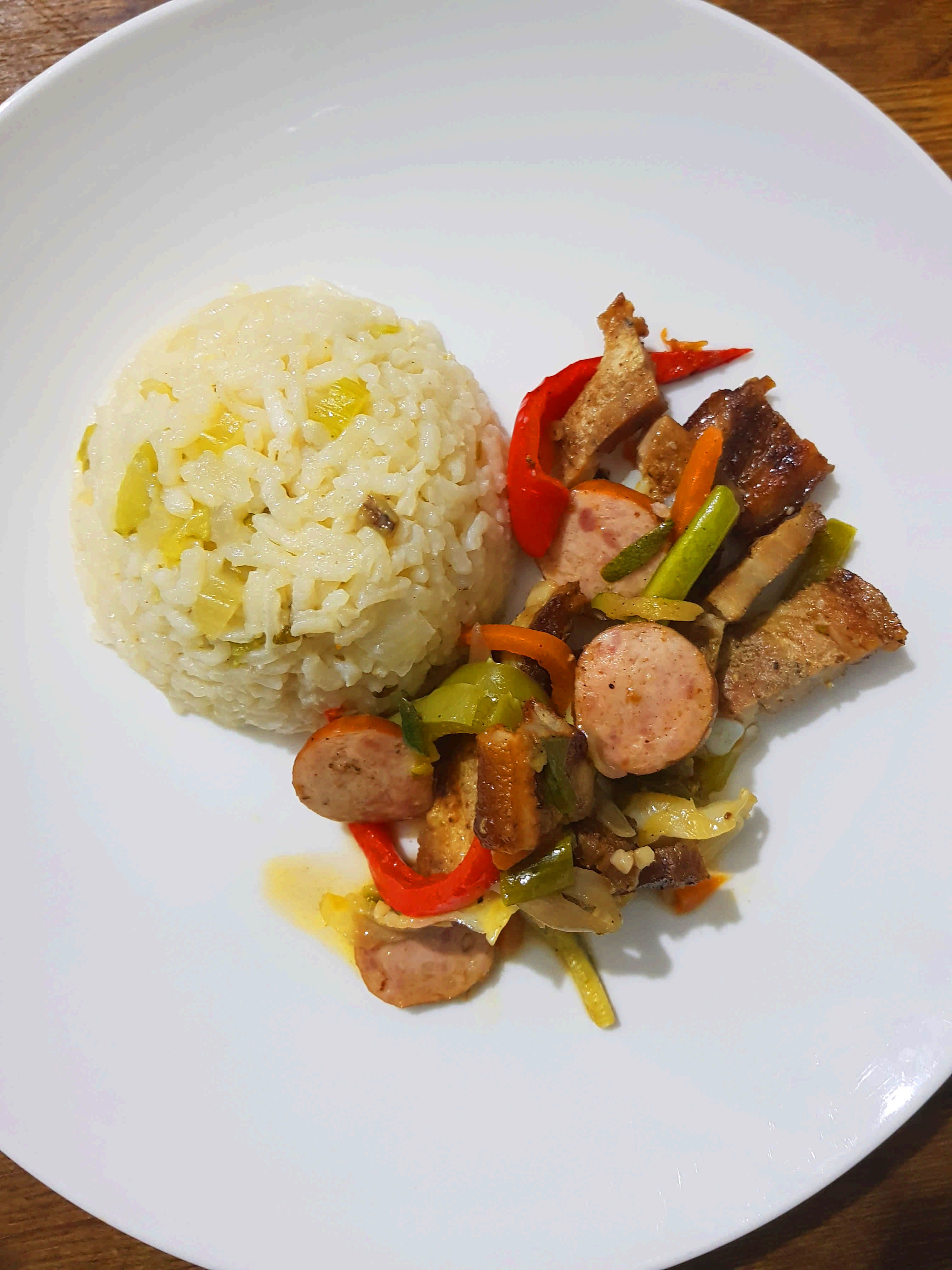 ❤❤❤
*Until next time...
Much Love from Cape Town, South Africa xxx
Jaynielea* FOUNDER OF THE POWERHOUSE CREATIVES & STEEM SOUTH AFRICA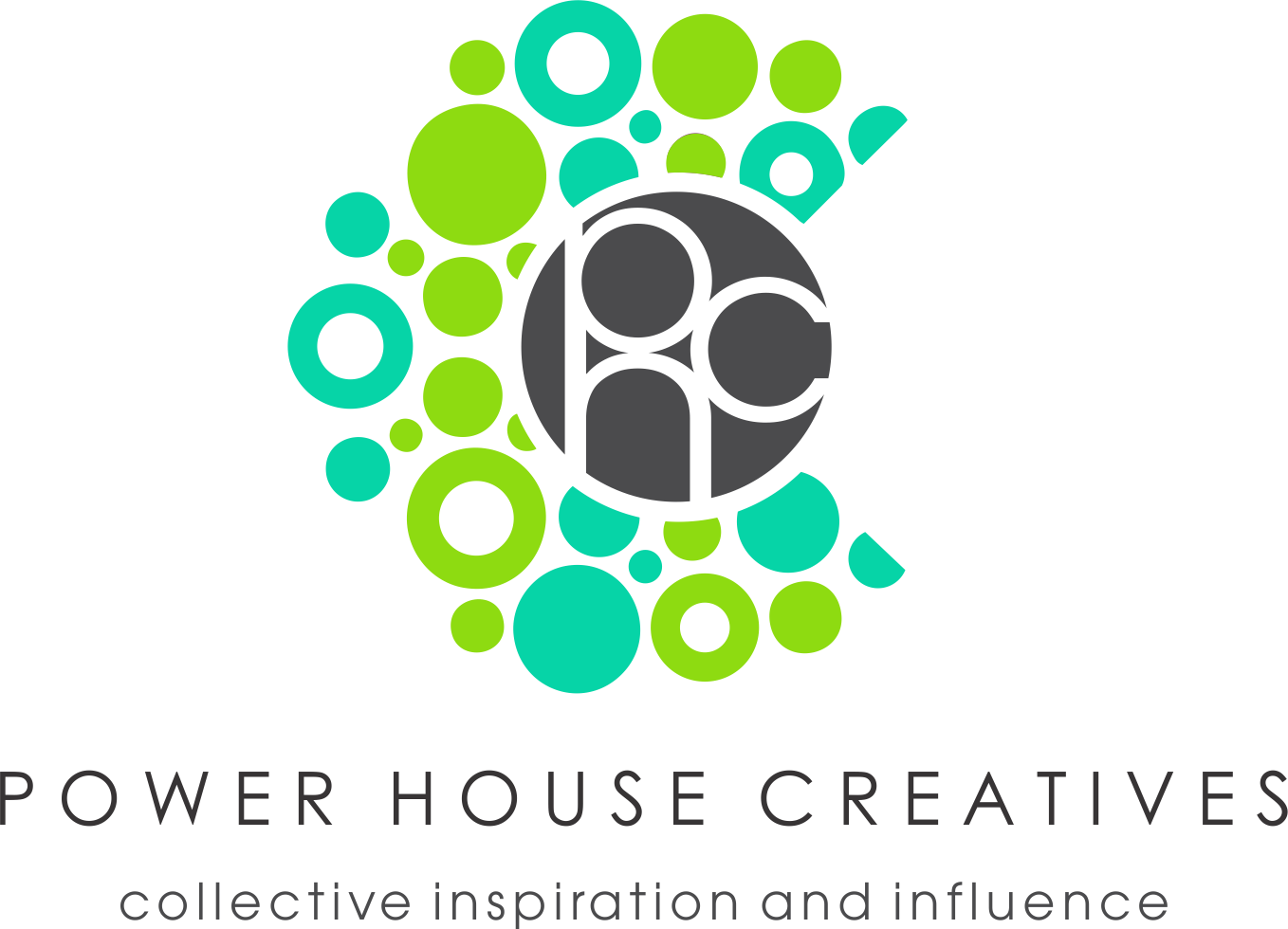 *A community of individuals who are dedicated to producing quality content
which adds value to the Steem network and beyond.*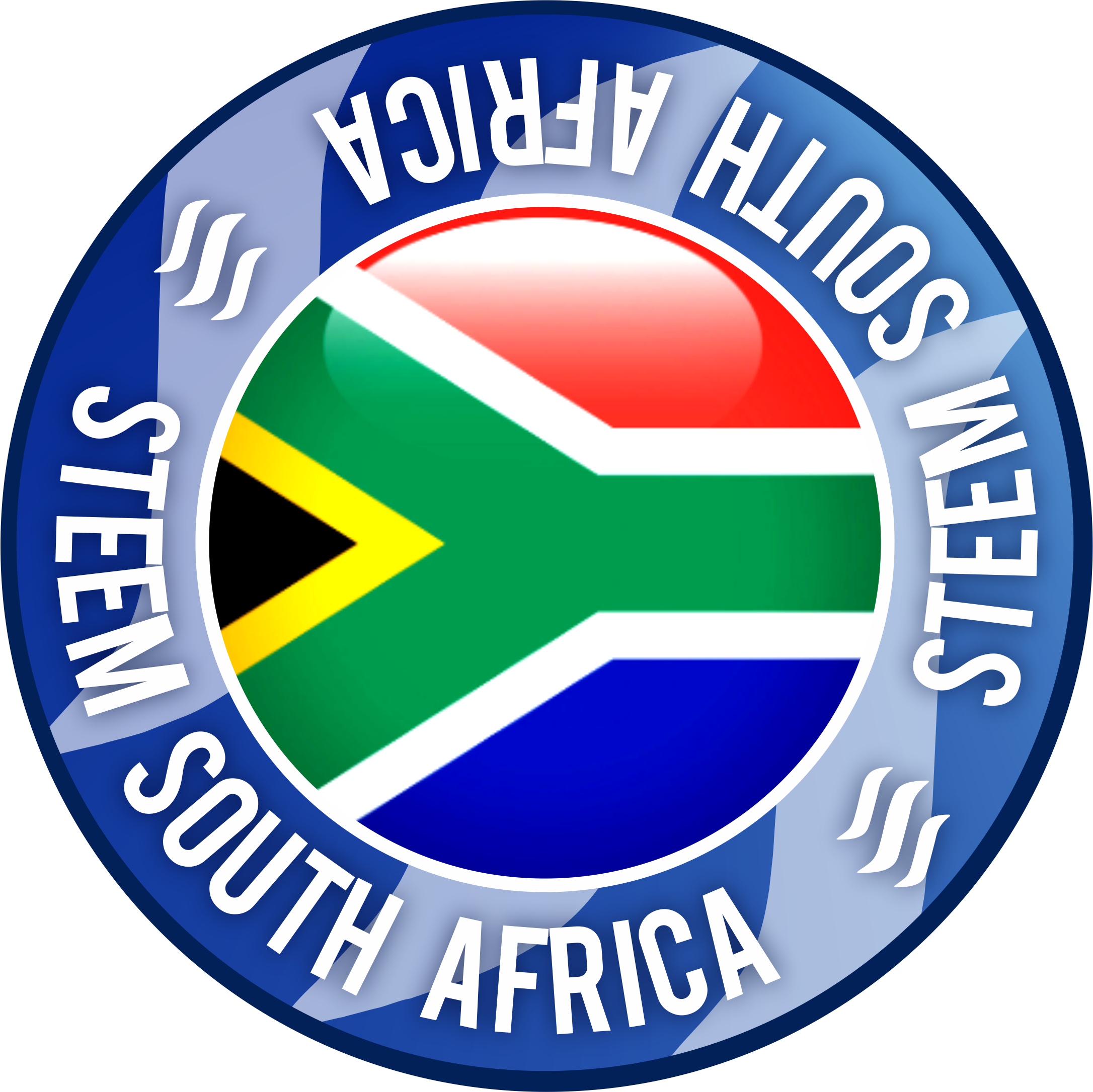 Connecting the people of #STEEM across South Africa. #steemsa

ALL IMAGES ARE MY PROPERTY UNLESS OTHERWISE CREDITED