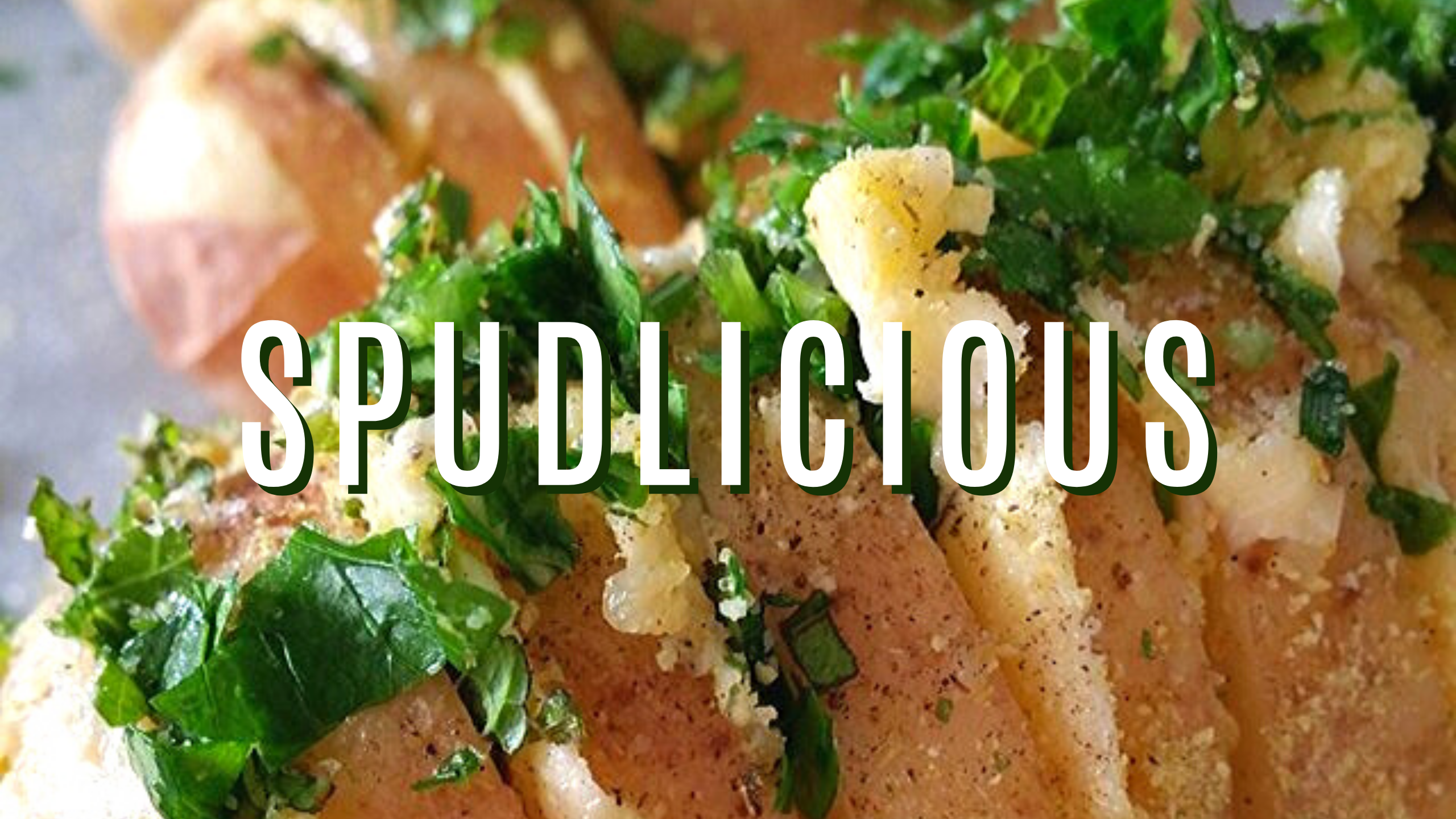 I don't think there are many people that are NOT roast potato fans... I mean what could there possibly be not to like! I am a potato fan through and through, no matter HOW you serve it. And despite the fact that I do my best to eat as little carbs as possible these days... I do cheat every now and then.
As great as the traditional roast potato is, I also really enjoy making these two "roast potato variations" too - and both are just as easy to make.
The first being...
HASSELBACK POTATOES

......

For these you want nice LARGE potatoes if possible. and when raw you make several slices across the potato being careful NOT to cut through the bottom. Season with a little, salt, potato spice, olive oil, butter and whatever else takes your fancy (perhaps garlic and parsley etc.) and pop in the oven for approx. one hour at 180 degrees Celsius.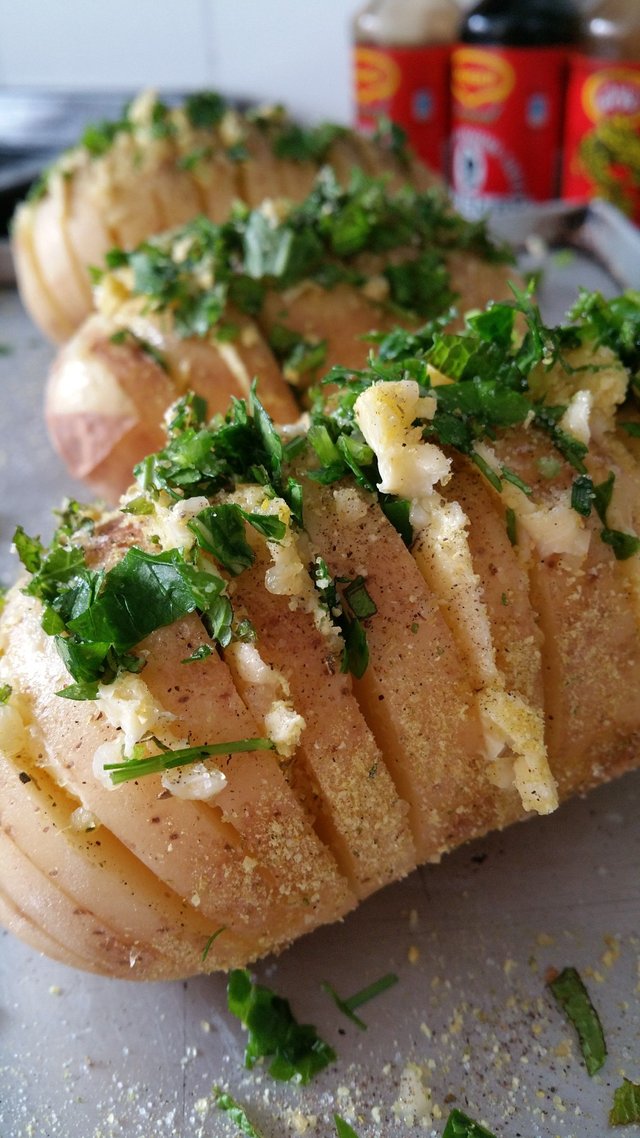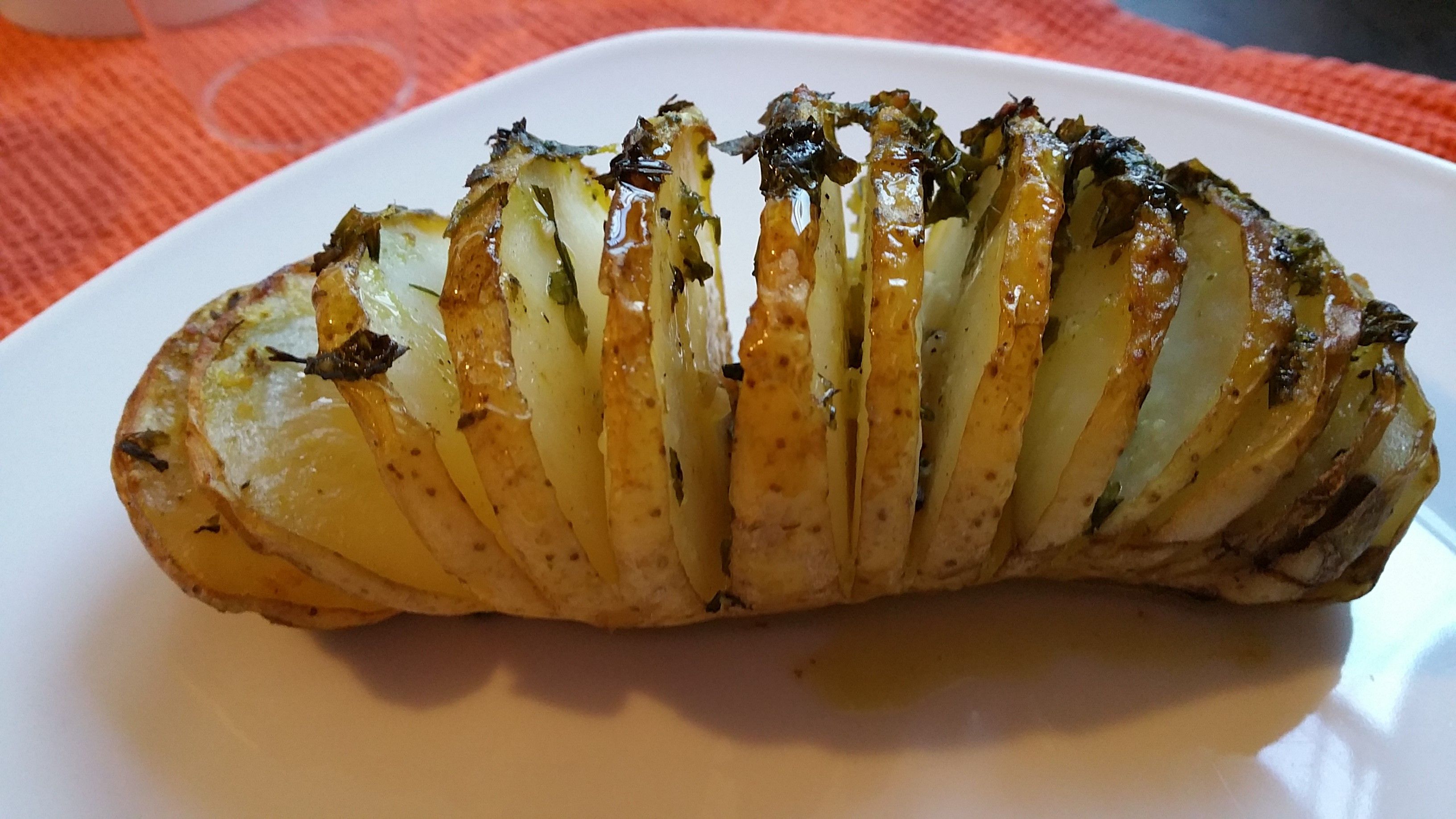 ......
The second being
SMASHED ROAST POTATOES

......

I am a huge fan of these and so is every other roast potato lover. You boil whole, unpeeled potatoes (but be sure not to overcook them), then allow them to cool. Once cooled, place them on a greased roasting tray and literally squish them flat with your palm and then season them with anything similar to the above mentioned seasonings... and pop them in the oven for approx. 45 - 60 min.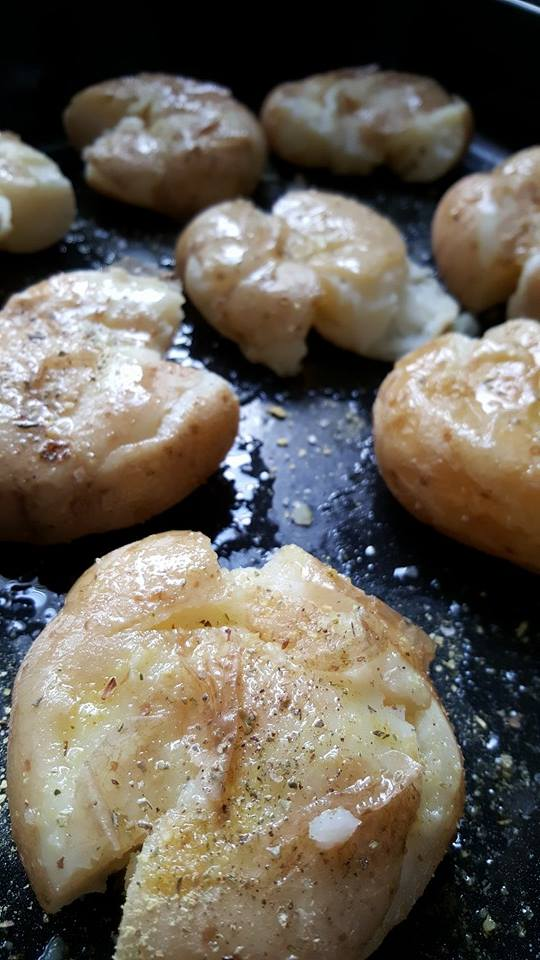 remove them from the oven and VOILA!
Pure, crispy, golden deliciousness!!!
The rugged, cracked skin and exposed inners of this style of roast potato make them particularly crispy - which as we all know is most peoples favourite!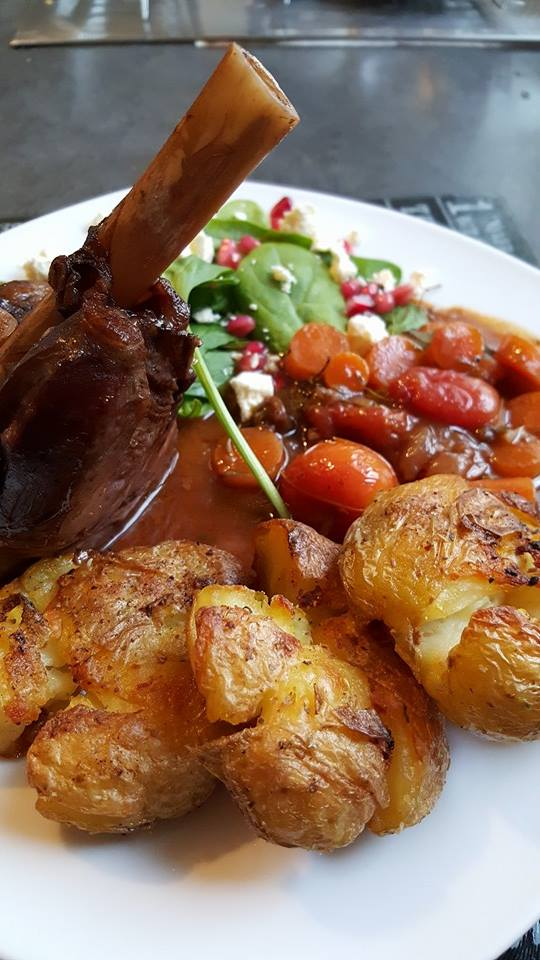 I find that both of these styles are quite fun variations to the standard roast potato and also add a great aesthetic quality to your plate :)
Enjoy!
❤❤❤
*Until next time...
Much Love from Cape Town, South Africa xxx
Jaynielea* FOUNDER OF THE POWERHOUSE CREATIVES & STEEM SOUTH AFRICA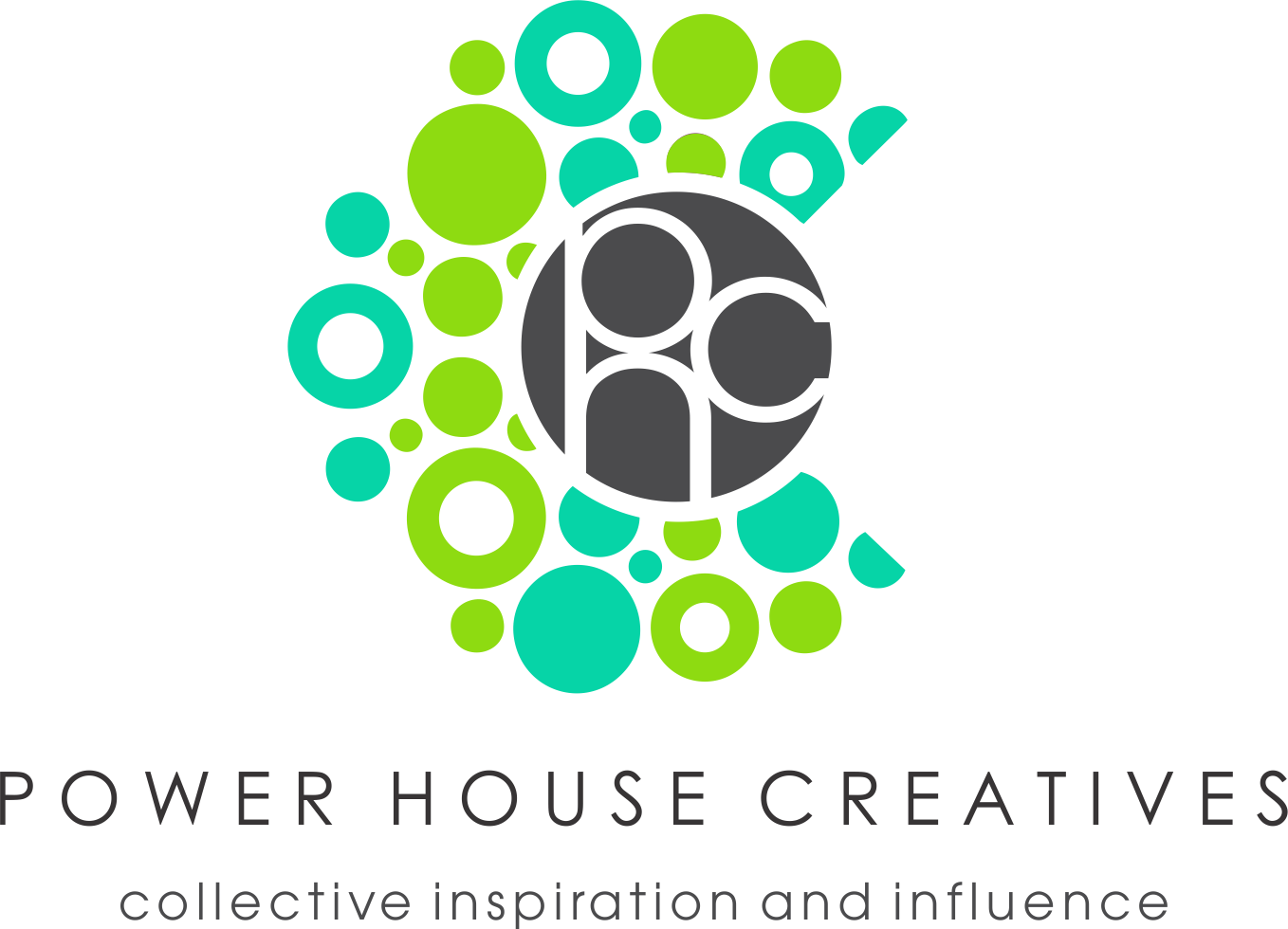 *A community of individuals who are dedicated to producing quality content
which adds value to the Steem network and beyond.*

Connecting the people of #STEEM across South Africa. #steemsa[JOIN US ON DISCORD (South Africans Only)](https://discord.gg/hsHhyfK)JOIN US ON TWITTERJOIN US ON FACEBOOK

ALL IMAGES ARE MY PROPERTY UNLESS OTHERWISE CREDITED