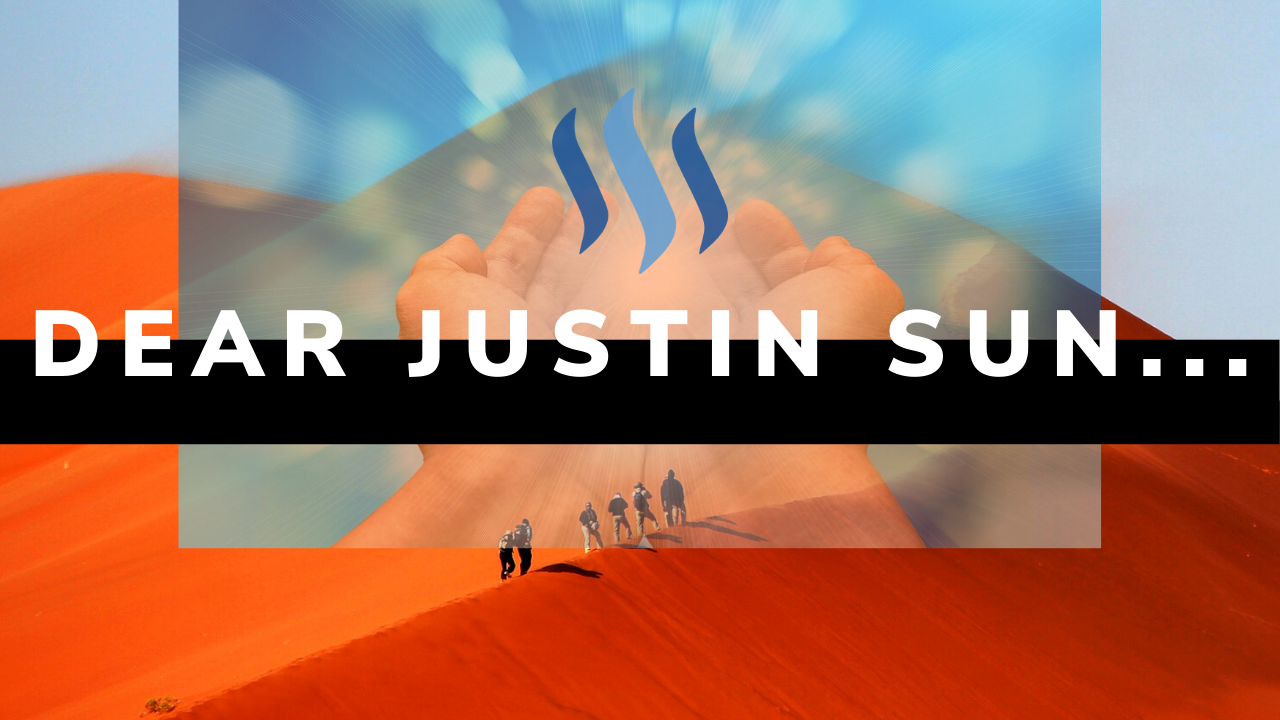 OLA STEEM PEEPS!
This is a "call to action" post
Have you ever attended a live sports event at a stadium? There is something very unique about an experience like that – and it is all in the energy which is universally driven and shared among the individuals gathered there - The Mexican wave, the cheerleaders, the passionate chants that push the players to go that extra mile… it is a one of a kind experience! The same can be said for many live musical concerts. There is a POWER in those spaces that is absolutely undeniable. It fills every facet of your being! – You revel in it from one second to the next and the adrenalin pumps wildly through your veins as you get completely consumed in the present moment of sheer excitement, elation and passion which often lingers for days after... There is nothing else like it!!!
I have always been a huge advocate for the power behind this kind of collective energy and anyone around here who knows me well enough, will testify to this. I may not know the technical intricacies of our blockchain to the degree that plenty others do (and many pretend to), but what I do know is that I come to this space and table with my own unique skill set and tool belt which is equally important – just as everyone else's individual contributions are… the genuine one's specifically.
… That is what I would like to address in this post, and is also the reason behind the above "analogy" given.
When our Steem blockchain was lassoed and choked by Justin Sun – the passionate voices of Steem put their loud speakers on very quickly – myself included. We all gathered the troops and our army was nothing short of incredible! The dedication, love, passion and enthusiasm literally came from every possible angle! The players played, the cheerleaders cheered, the community discussed, debated and applauded the determined action and despite the circumstance, the sheer collective ENERGY was inconceivable! In many respects, I think everyone was quite blown away by the double edged sword that simultaneously re-ignited a once very tightly unified community, affording all of us some much needed perspective.
However, what we anticipated would be a battle – appears to have turned into a war. One which has gone on for a lot longer than most of us thought it would - and what is concerning about this is the fact that the genuine cheerleaders for this space seem to have gone very quiet. I too, took a little reprieve from the situation, because when you are THAT passionate about something, but limited in what you can actually do to change the circumstance… it can really take it's toll on you emotionally. I pretty much took a week "off" and opted for silent observation instead… allowing time for a little reflection and recharge – because that too is important. Having taken some time today, I very quickly discovered that Steem is pretty quiet about it all... twitter is pretty quiet about it all... it is ALL VERY QUIET!!!! and that is NOT good!!!!
It was the post I published last night and the comments received on it that actually prompted the decision to put my fncking "hula" skirt back on, pick up the damn pom poms and do what I can to try and break the silence that has now become louder than our initial Steem storm.
Ripples can turn into waves VERY quickly with enough momentum – so, with the same spirit in mind that myself and my Power House Creatives Community held when we launched the My Steem Story initiative – I am going to attempt to create some positive Steem waves again so we can kick this stale mate out the FNCKING DOOR and take back what is rightfully ours.
The future of Steem lies in OUR hands – let's hold on to it VERY tightly, ignite that mother bear instinct and once again show what we are made of! There is no time for "tired" in situations like this… but that is precisely what Justin thinks we are right now…"TIRED!" - in words read a little earlier today on discord – "he is beginning to wear us down"… let's prove him wrong and rise from the dust!
Without any more waffle from me… let me kick this shit off the ground!

NB!!!!!

As the one kicking this initiative off - I have omitted the "justin tags" from my title... because I don't exactly want to invite him into our strategic space... but PLEASE can everyone else go about it as per the instruction below.
Ok, here goes! - My letter
(you can find instruction for creating yours down below)

Dear Justin Sun

You are a business man – we get it! I said from the start that you would look at this from a black and white investment perspective – and you have, but you have also taken it a "few" steps further Justin, and it is those steps that I simply cannot respect!

We may have plenty of internal politics here on our blockchain, but I think we have made it acutely clear to you now – that those details aside, we stand united as a community and we ALL want what is best for Steem.

Surely, you have already come to the realisation that this entire thing has gone too far and even if you suddenly changed your tune – you now stand in a space that is completely occupied by people that will NEVER trust or accept you! YOU CHOSE to burn that bridge. Perhaps we were a little more than you bargained for…haha… oh, who am I kidding… we have ROCKED YOUR FNCKING WORLD Justin!

When this whole thing started you had an opportunity to "make good" with the STORM that is the Steem community… but alas, you chose place deaf ears on the voices that count! That little portal, the gateway of acceptance is now shut and iron cladded! You may have money and influence buddy – "Linda linda", but we have numbers!! - which embody not only money and influence – but an endless supply of passion too…!!!! We are like Jack Russell Terriers – you can throw us against a wall repeatedly, but we will bounce back EVERY.SINGLE.TIME!!! – because we have the one thing that you LACK! – A LOVE for this space that goes BEYOND the fncking WALLET! Let me afford you a little lesson in life right here…. No matter WHAT outcome this issue has…. You have ALREADY LOST! Your reputation will FOREVER be a piece of BURNT TOAST and you will carry that with you wherever you may roam!

If you knew absolutely ANYTHING about the people of this amazing space, (which you don't) you would know that I am an AVID music lover…. There is a song my mother used to play on her LP's…. take a listen Justin…

and mark my words - justice THIS STRONG will prevail! Our webs are woven more intricately than the finest of wallets your pocket will EVER hold!

...sincerely, @jaynie.

----



HOW TO JOIN IN:
GENERAL INSTRUCTION:

1. Create a post titled: Dear Justin Sun – (@justinsuntron / @justinsunsteemit) - My (@YOUR.USER.NAME.HERE) open letter to you! PLEASE COPY AND PASTE THIS TITLE AND THEN ENTER YOUR OWN DETAILS

2. Publish your post to the Power House Creatives Community WHETHER YOU ARE A MEMBER OF OUR COMMUNITY OR NOT - so we can EASILY support it!

3. Use the tags: SteemHostileTakeover, DearJustinSun, Steemimpact - and then whichever additional ones you want.

3. ONLY make use of the cover image provided in this post.

4. Please copy and paste these "GENERAL INSTRUCTIONS" into your post.

5. Tag 5 people to join in on the initiative.

7. Share your post to twitter (if you are on twitter)

8. Share your twitter link and Steem post link in the comments of @jaynie's "Dear Justin Sun" post.
FOR THE SAKE OF THE MOMENTUM WE NEED...

@qurator, @actifit, @crowdmind, @spunkeemonkee, @dsound, @freewritehouse, @dtube, @steemiteducation, @archisteem, @steembasicincome, @teammalaysia, @steeua, @steempress, @steemalliance, @minnowsupport, @c-squared, @curie, @travelfeed, @trufflepig, @paradise-found, @adsactly, @artzone, @socalsteemit, @thesteemengine, @cannacurate, @thealliance, @steemxp, @vegansofsteemit, @onelovedtube, @steemcommunity, @Utopian-io, @cervantes, @steemspeak, @steemitmamas, @phototalent, @photofeed, @photocircle, @photomag, @steemitworldmap, @esteemapp, @sndbox, @fundition, @dcooperation, @cookwithus, @steemmonsters, @air-clinic, @steemsilvergold, @goldenproject, @steemterminal, @steemsugars, @teamgoo, @votu, @openmic, @creativecrypto, @oracle-d, @ocd, @ghsc, @teamsouthafrica, @teamaustralia, @steemhunt, @dlike, @partiko, @appics, @tasteem, @ntopaz, @steemitqa, @steem-plus, @musing, @cleanplanet, @whalepower, @davinci.witness, @DRisers, @steemonboarding, @helpie, @elarca, @blocktrades, @roelandp, @good-karma, @anyx, @someguy123, @ausbitbank, @yabapmatt, @gtg, @themarkymark, @steempress, @aggroed, @cervantes, @thecryptodrive, @drakos, @lukestokes.mhth, @therealwolf, @followbtcnews, @steempeak, @abit, @ocd-witness, @emrebeyler, @curie, @stoodkev, @jesta, @netuoso, @actifit, @timcliff, @arcange, @liondani, @pharesim, @riverhead, @bhuz, @pfunk, @busy.witness, @nextgencrypto, @aizensou, @steemitboard, @guiltyparties, @justyy, @holger80, @neoxian, @oflyhigh, @kevinwong, @c-squared, @ats-witness, @quochuy, @firepower, @blockbrothers, @jackmiller, @mahdiyari, @c0ff33a, @delegate.lafona, @fyrst-witness, @wise-team, @coingecko, @ura-soul, @dragosroua, @adsactly-witness, @b0y2k, @qurator, @steemychicken1, @ihashfury, @steemed, @steemgigs, @stem.witness, @patrice, @complexring, @bobinson, @klye, @enginewitty, @partiko, @awesomianist, @simplymike, @condeas, @abbak7, @gandhibaba,@voronoi, @waybeyondpadthai, @jacksonchakma, @tibfox, @flipstar, @bitrocker2020, @heyimsnuffles, @bafi, @bluerobo, @trincowski, @vinayakgupta, @southernwolf, @thekittygirl,@superoo7, @sisygoboom, @emrebeyler, @nathen007, @thales7, @immanuel94, @suchy, @noekie, @porters, @blueeyes8960,, @stever82, @phoenixwren, @pileofsteem, @braaiboy, @bengy, @clicked, @oclinton, @sankysanket18, @fullcoverbetting, @tazi, @phortun, @daltono, @gniksivart, @rem-steem, @matkodurko,@upvotenev, @yu-stem, @zen-art, @kaerpediem, @iamjadeline, @davedickeyyall, @sgbonus, @uyobong, @syyed, @mys, @uwelang, @timothyallen, @joancabz, @ikarus56, @microballena, @shenan, @stackin, @steemflow, @hooiyewlim, @nuthman, @buttcoins, @reinhard-schmid, @instagram-models, @myquotes, @bitcoinflood, @project7, @tryskele, @bluemist, @deadman1, @alphaccino.art, @sinlg, @roselifecoach, @appreciator, @inciter, @elegance, @darkmist, @joelai, @derekrichardson, @manoldonchev, @happycrazycon, @allyinspirit, @niko3d, @bboyady, @sameer777, @samboy, @kimzwarch, @staker, @fireshadow
, @omi7, @meesterboom, @roadstories, @nebula-ai, @emmanuel.macron, @twitter.news, @brittandjosie, @robmojo, @beautifulbullies, @madushanka, @watersnake101, @cheese4ead, @psyceratopsb, @steemitbaby, @pelvis, @blockurator, @joeylim, @gardengnomepubs, @alexa57, @balticbadger, @resteempro, @veta-less, @alaikaabdullah, @jaichai, @ambiguity, @basicstoliving, @samstonehill, @robinhoodupme, @robinhoodgive, @heyimsnuffless, @crypto-canine, @raymondspeaks, @jamesyork, @crypt0wid0w,, @mashooq, @sam.hsuu, @route-m-d, @ksolymosi, @el-nailul, @steemcurator, @zord189, @krazykrista, @funtoz, @peerzadazeeshan, @sardrt, @jenina619, @merryslamb, @moeenali, @worharchub, @denion, @dawnsheree, @krazzytrukker, @dksart, @matthewmunseyart, @claudiaz, @lynncoyle1, @welovesteemit, @sosadraws, @thegoliath, @ireenchew, @michealclauri, @curatorcat, @rebeccabe, @notimetospace, @deadsparrow, @younguru333, @irvet, @thilah, @janton, @toddrjohnson, @nanastraybutt, @jamesmovic, @mvd, @kvdphotography, @ckcryptoinvest, @delishtreats, @fitnessgal, @currykhoo, @johnskotts, @fruityexplorer, @zneeke, @heartscally
@rwedegis, @karinzdailygrind, @sadheaven, @zekepickleman, @quillfire, @oldskooliskool, @msearles, @musicapoetica, @oleg326756, @alimamasstory, @hanen, @vanessav, @behelen, @btcmaker, @mofo-hunter, @dcooperation, @aydie1000, @stormrobertson, @afternoondrinks, @ilanisnapshots, @successforall, @intothewild, @goldenresteemer, @jeanlucsr, @baasdebeer, @arnulfo, @steemshop, @positivexposure, @goldendawne, @wandrnrose7, @criptoreview, @eroticabian, @arunava, @maryloti24, @algo.coder, @nickychu, @liltammy, @hlezama, @viking-ventures, @prasasth, @snowy-june, @zickychris, @doomsdaychassis, @shanedustin, @galatichunter, @smackit, @weirdjournal, @myrealminart, @simonpang, @branlee87, @wanaf, @matthewdoughty, @wendygoh, @onepercentbetter, @yhchan0815, @tagger, @dobsdies, @doana, @travisung, @ladyangelwolf, @pixresteemer, @anonyvoter, @randy-lim, @ioanadana, @mattifer, @lilacse, @blewitt, @gracefu, @kimmiecfields, @wordymouth, @derangedvisions, @thistle-rock, @artik, @leetahsar, @shaheerbari, @tomhall, @bobreedo, @sallybeth23, @hightouch, @camiloferrua, @donsie, @daveonarrival, @birdsinparadise, @cindycam, @apolymask, @nateonsteemit, @mrsummist, @zamifara, @zayyadmikael, @zayyad83, @zaraa15, @almawaddah, @farhafarhana, @addicttolife, @artopium, @artturtle, @learnelectronics, @manicesoteric, @solocult
, @steem-ax, @dnitz50, @immarojas, @joannewong, @king-cobra, @artakush, @melindajamulis, @sultnpapper, @dalemajid, @alaqrab, @ambr.global, @purepinay, @catweasel, @denmarkguy, @whitelightxpress, @nikv, @heartbeat1515, @annazsarinacruz, @myd77, @nera0503, @walkofhope, @crispinhung, @harmonyval, @pixelfan, @blessed-girl, @alokkumar121, @michelmake
@camuel, @roxy-cat, @najorie, @elisp02, @missabigail, @mediawizards, @amalinavia, @celsius100, @loistoryador, @asmeraldda, @itisjustme, @artbyclark, @fitinfun, @paradise-found, @blackcherry, @charliechan, @chinesecheckers, @deerhunter, @gashog, @gratefulvibes, @greenlantern, @battlemaster, @islander, @p1eter, @dse, @dewallen, @theslendermancan, @adriaanlow, @deborism, @organicgardener, @cryptkeeper17, @mastergerund, @mightpossibly
, @ladynazgool, @blue.panda, @farahkhanchughta
, indigoocean, @jbreheny, @anroja, @shawkr13, @starjewel, @serapium, @abyni, @fitinfunfood, @bxlphabet, @drawmeaship, @inalittlewhile, @rjoshicool, @arwine, @girlbeforemirror, @azurejasper, @milkcratemarge, @blackwoodborneo, @kr7753191, @wayofricco, @vision20twenty, @mrfantastis, @blanchy, @roseri\, @iyanpol12, @rajendra-dmpro, @nantzjbalayo, @guchtere
@dwiitavita, @parsifalangel, @daring-celt, @lizziesworld, @rezoanulvibes, @sarkash7011, @dreamzchm, @anatolich
, sndbox, @hungryforblood, @creativecrypto, @lenasveganliving, @csusbgeochem1, @hans001, @calisteem, @happyme, @inthegarden, @modernday49er, @numundo, @fatandhairy, @khasa, @manknowthyself7, @kibela, @amy-goodrich, @frostyamber, @steemlet, @steemling, @thewildcrafter, @betterthanhome, @aquinotyron3, @recan, @lemondrop, @mama-bear, @papa-bear, @paradise-baby, @paradise-garden, @paradisefound, @vangie, @spanglish, @steemitnflpickem
@sumowrestler, @sunset, @sunspot, @wwh2h, @golf-galaxy, @golf-nut, @golfingtoday, @pepsi-cola, @elvis-lives, @elvis-presley, @paradiseroatan, @paradise-roatan, @roatanparadise, @islandparadise, @islandgolf, @islandpalmtree, @islandflower, @roatan, @tequilanights, @bustybeauty, @christmastree, @christmaslights, @christmascandle, @whereswaldo, @corvetteclub
@redcorvette, @bananarama, @ddcup, @maplenut, @tropicalemerald, @yaariart, @riovanes, @mistakili, @tjoet, @robinsonr810, @gardenart, @explorernations, @jwolf, @sajkus, @wrestlingworld, @oscarps, @abitcoinskeptic, @bubke, @macoolette, @trendingsam, @onthetrail, @bytrailium, @elizabethharvey, @mhdkh

❤❤❤

*Until next time...
Much Love from Cape Town, South Africa xxx
Jaynielea* FOUNDER OF THE POWERHOUSE CREATIVES & STEEM SOUTH AFRICA JOIN ME ON TWITTER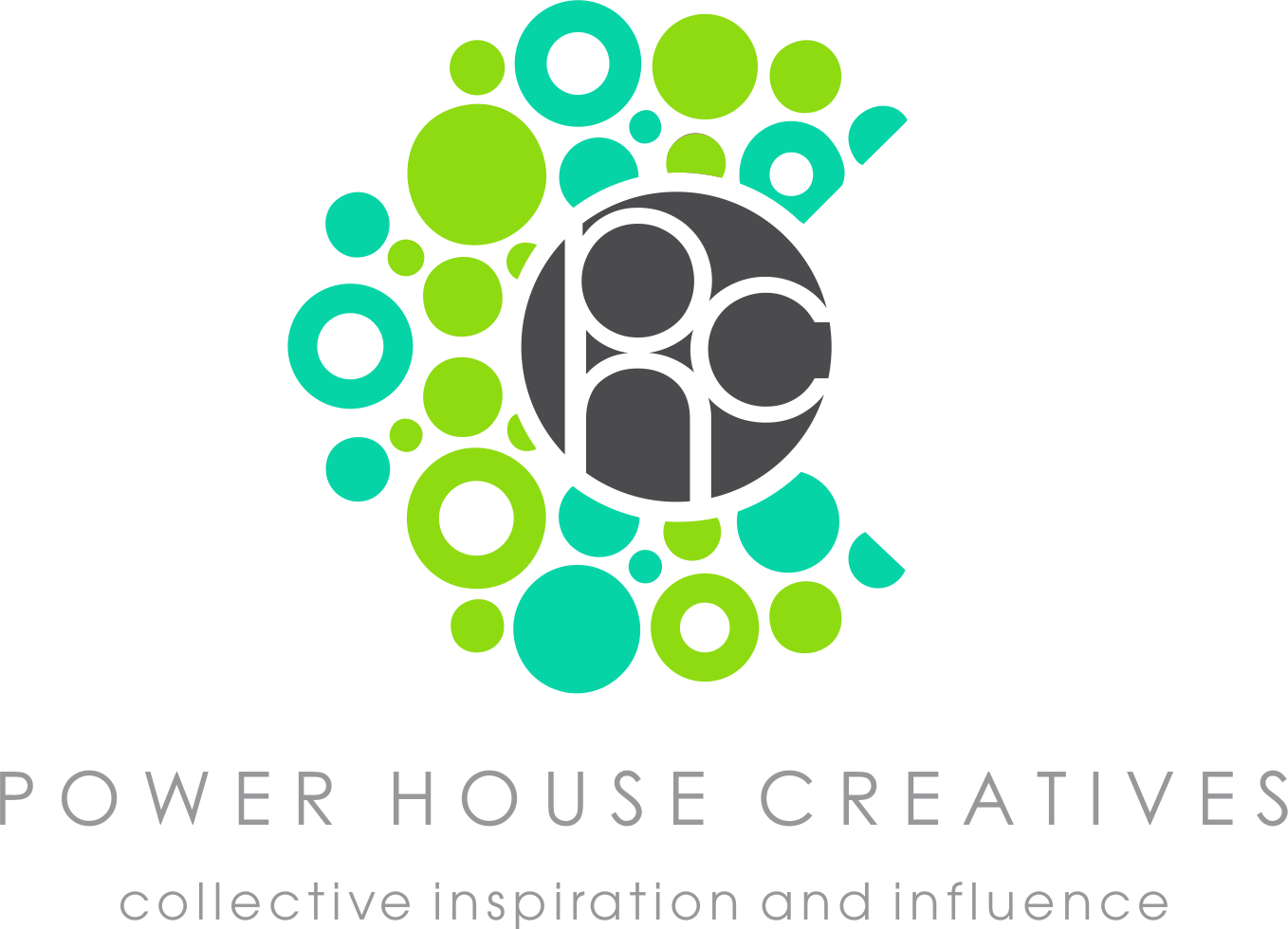 *A community of individuals who are dedicated to producing quality content
which adds value to the Steem network and beyond.*
JOIN OUR DISCORD COMMUNITY
SUBSCRIBE TO OUR COMMUNITY FEED
LIKE OUR FB PAGE
FOLLOW US ON TWITTER

Connecting the people of #STEEM across South Africa. #steemsa
[JOIN US ON DISCORD (South Africans Only)](https://discord.gg/hsHhyfK) JOIN US ON TWITTER JOIN US ON FACEBOOK

ALL IMAGES ARE MY PROPERTY UNLESS OTHERWISE CREDITED